One of the most exciting things about the mirrorless R line from Canon is the new set of lenses that has come along with it. It seems like each of these new lenses has a feature or upgrade over the EF versions. Each lens seems like a step forward. The new Canon 70-200mm RF f/2.8 is no different. It's an upgrade from the EF version, and it's an absolutely beautiful lens.
In today's post, I'm going to do a quick review of the Canon RF 70-200mm f/2.8. But, please note, this is not one of those spec-heavy reviews. I'm not stuck in a lab testing micro-focusing and such. I'm out in the field here in Arizona testing the lens. There are plenty of technical reviews out there. This is more of a functional review.
For this test, I went to Canyon de Chelly – one of the places on my list of favourite photo locations in Arizona.

Canon RF 70-200mm Specs
I don't want to get too deep into the specs. But, I will list them here below quickly. For me though, the most important spec is the minimum size. I'll explain later.
Optics: 17 Elements in 13 groups
Aperture Blades: 9 (rounded)
Filter Size: 77mm
Lens Length: 146mm
Weight: 1.07kg
Why The RF 70-200mm f/2.8?
I used to have the EF 70-200mm f/2.8. Before heading to Southern Africa last year I gave it away and bought the EF 100-400mm.
So, why did I buy a new one? Why did I get rid of it in the first place?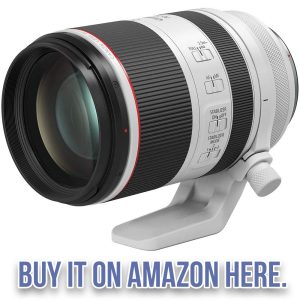 Well, the reason I got rid of the EF 70-200mm is because I wanted more reach for wildlife photography in places like Namibia and Ecuador. I was using the 70-200mm mostly for landscape photography, and the 100-400mm would be able to do the same with even more range. I was using the 70-200mm less and less for travel portraits, so I didn't really need f/2.8.
Essentially, it didn't make sense to carry 2 telephoto zoom lenses in my camera kit. They take up too much room.
Why Did I Buy It?
So, why did I end up getting the Canon RF 70-200mm?
Size.
The RF 70-200mm f/2.8 is a retractable lens. And while that somehow scares off certain photographers, for me it's great. It means that it'll sit upright in my camera bag. Normally, telephoto lenses take up 2 or 3 slots in a camera bag. This one doesn't. I was missing f/2.8 in the 70-135mm range especially. With this lens taking up less space in my bag, it makes sense to pick up again.
It'll also be great for when I want to go on hikes – like the Annapurna Circuit – and want to go telephoto but want to save some size and weight in my bag.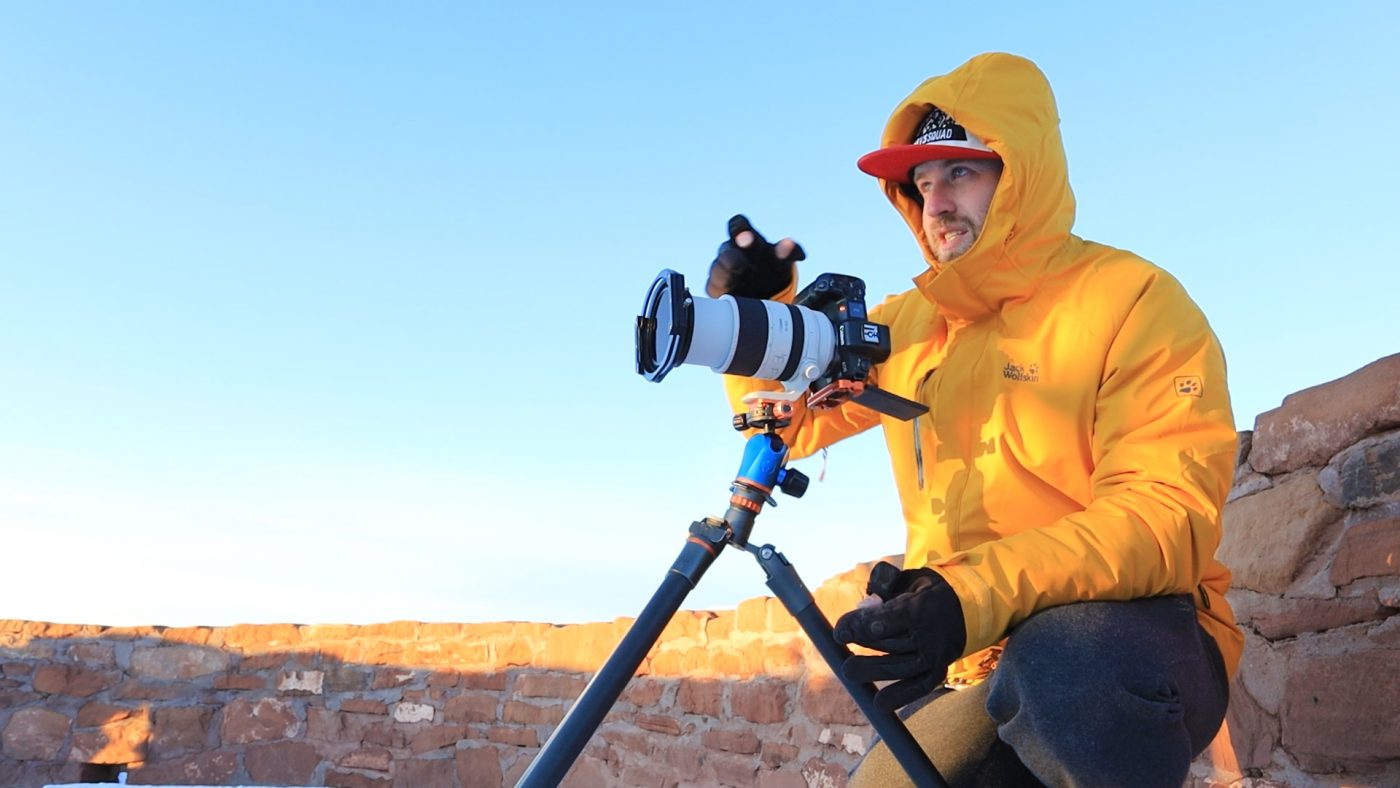 Sharpness of the Canon RF 70-200mm f/2.8
Like I mentioned, this isn't a super technical review. This is more a "in the field" test from a trip using the lens in Canyon de Chelly. So, I'll say this quickly: the lens feels sharp. I didn't have any sharpness issues on any of my photos from the canyon.
I'll show some 100% crops of some of the simple images I took with the lens.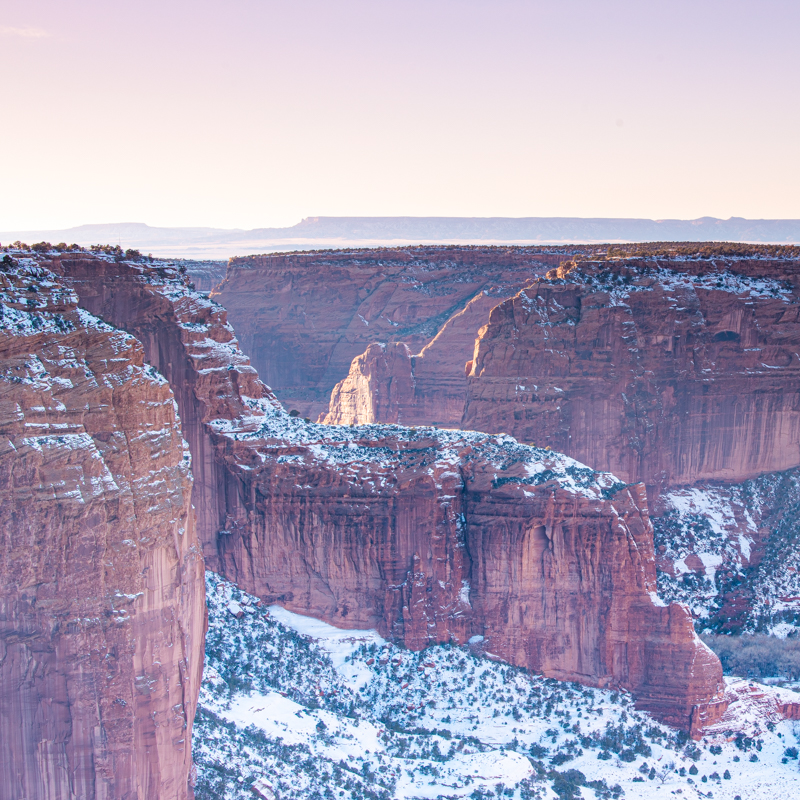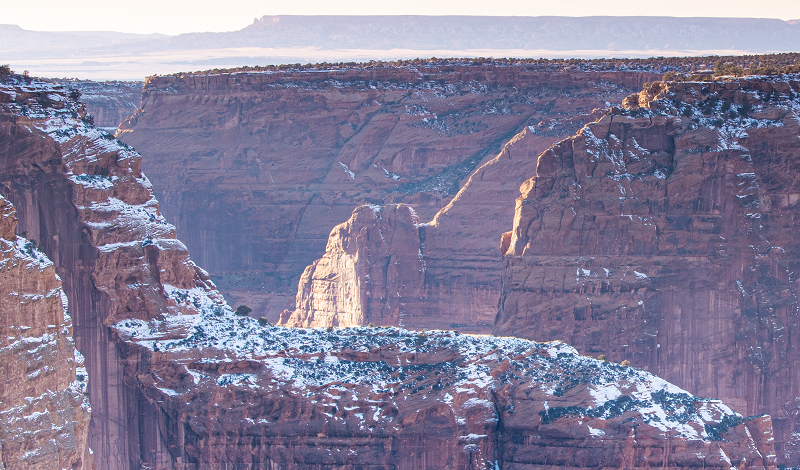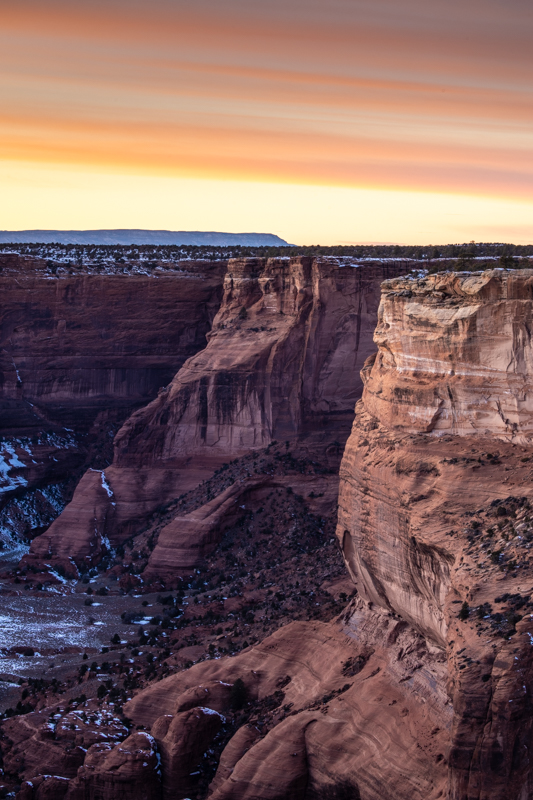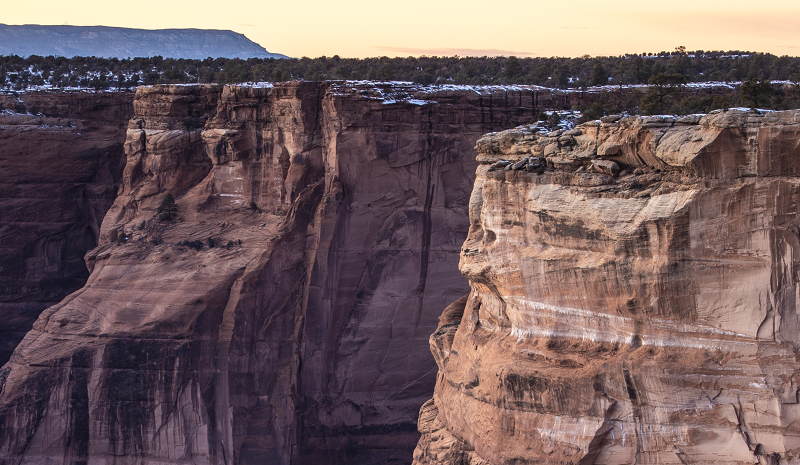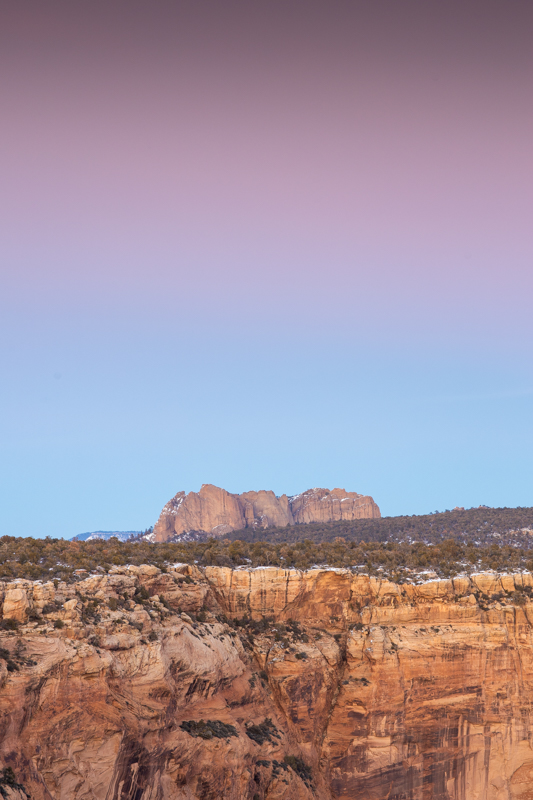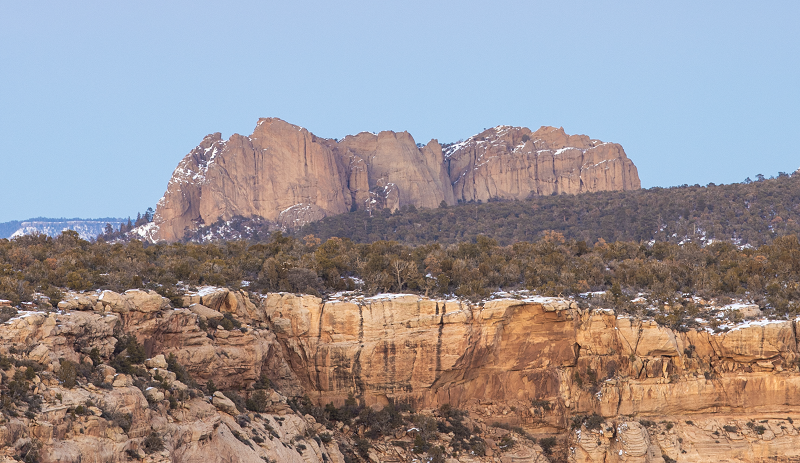 Front Focusing Issue?
I read a report on PetaPixel that the RF 70-200mm was front focusing. Honestly, it didn't really faze be as I assumed that Canon would have a fix really quickly. I should note that I didn't notice that in my test at Canyon de Chelly. But, since the subjects in the canyon were a long ways away, I decided to test again at the botanical gardens in Phoenix. These were the results.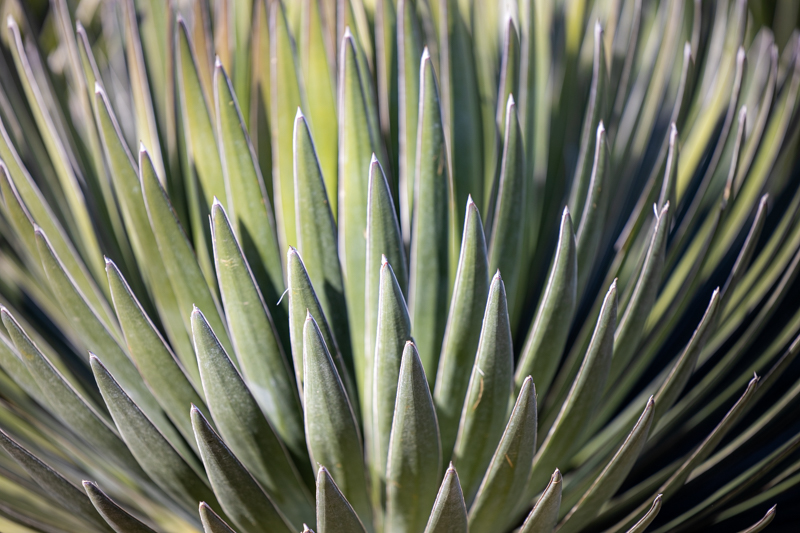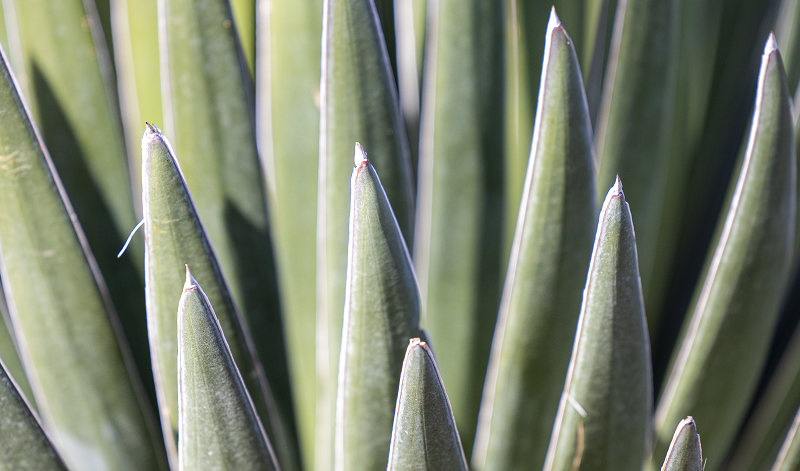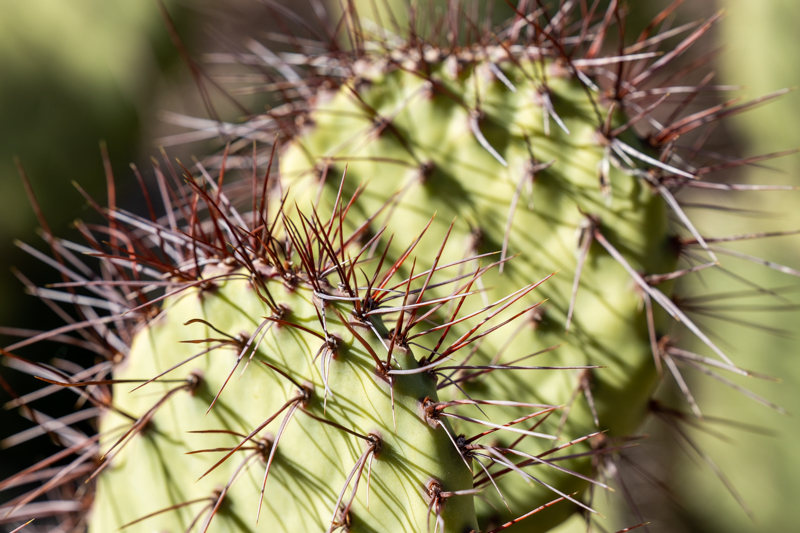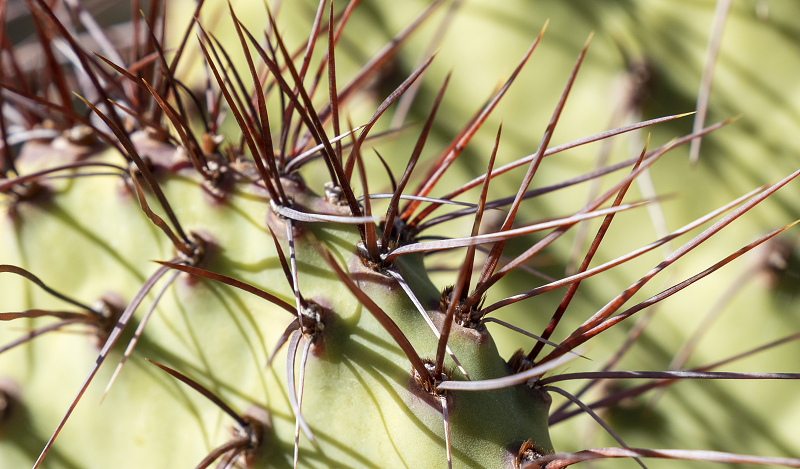 Stabilization
I notice image stabilization more than most photographers, I think. This is simply the nature of also shooting video content for my vlog.
Generally speaking, the newer Canon lenses do really well with their image stabilization. The digital in-body stabilization that they do on the new mirrorless cameras like the Canon RP and the R is pretty bad. It feels wobbly. So, thankfully the lenses do well at it. This Canon RF 70-200mm lens is no different. The image stabilization is beautiful.
In the YouTube video below I share some clips with the IS off and then the same clip with it turned on. You can skip ahead to about the 9:50 mark of the video to see the stabilization in action.

It really is impressive. All those handheld clips just look buttery smooth. They don't have wobble to them, and they don't occasionally jump. Canon has done so well with the image stabilization on their telephoto lenses.
Colour Contrast
One of the reasons I never moved over to Sony with my still photography was because I loved the look of the colour and contrast from the Canon lenses. It's not a knock against Sony. There are plenty of things Sony does better than Canon – more, even, some would argue. But, that Canon colour just speaks to me.
In Canyon de Chelly, I got the chance to really put the lens to the test when it comes to colour and contrast. One of the big challenges of any lens is shooting straight into harsh back light. And right before sunset I found this beautiful tree getting backed in back light. I saw it as the perfect test for the lens, and the results are outstanding.
These are the 2 images I captured from this moment. One of them is shot at f/16 and the other f/2.8. I've also included the 100% crop so you can see the focus and sharpness.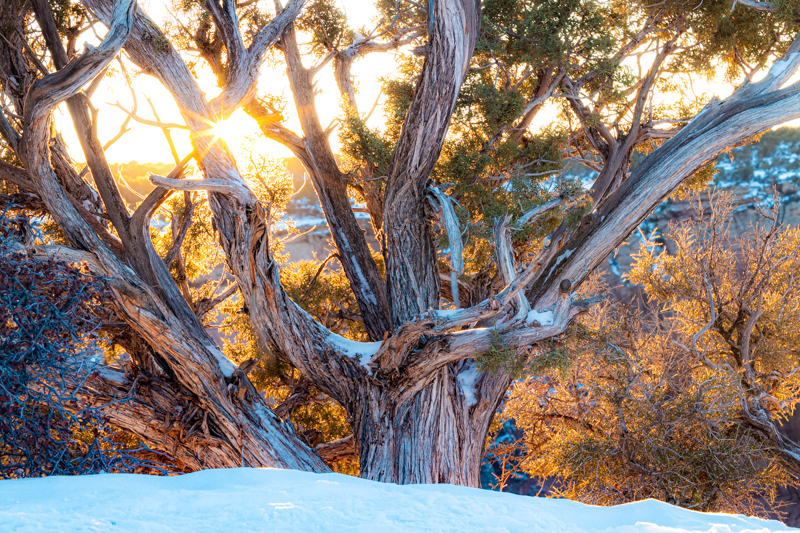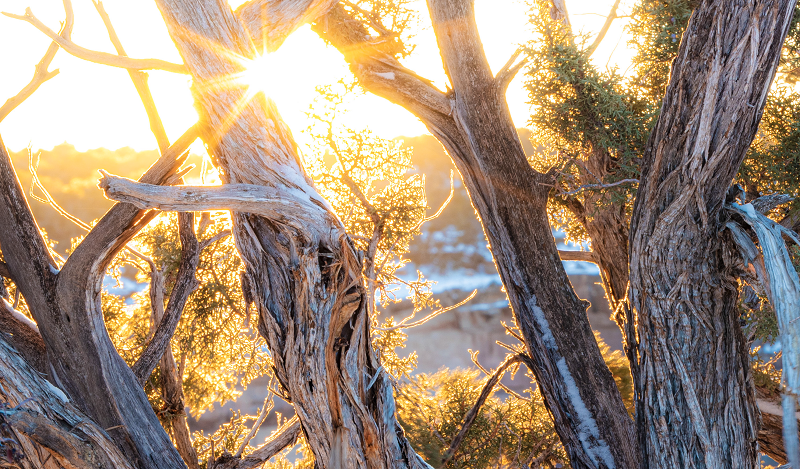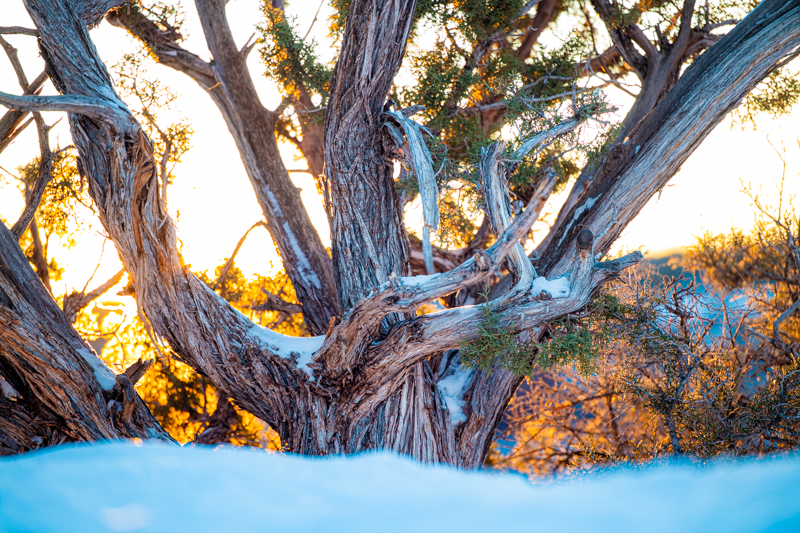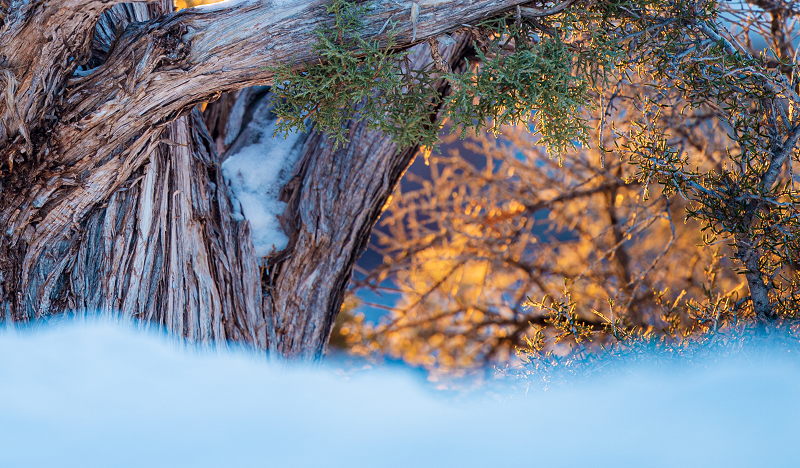 Build Quality / Weather Sealing
Another reason for my love of Canon camera gear is because it can take a beating. It's no joke when I tell people I'm hard on cameras. I drop them constantly. I'm always jumping climates, too. In December alone I was in the snow, the beach, the Amazon, the desert, and back in the snow. I need my camera to be able to deal with that sort of weather battering.
One of the worries, or complaints that people have about the new RF 70-200 is that it's a retractable lens. Presumably, that makes it less weather resistant and more prone to equipment issues like sand and water.
However, Canon claims that the lens is weather sealed thanks to a filter that stops things like dust from getting into the retractable part of the lens. I obviously don't have any experience with this on the 70-200mm as I only just got it. I can say though that I've had my 100-400mm for a couple years and I haven't had a single issue with the retractable aspect of the lens there.
And aside from the controversy of the retractable lens, the build quality of this lens seems top-notch.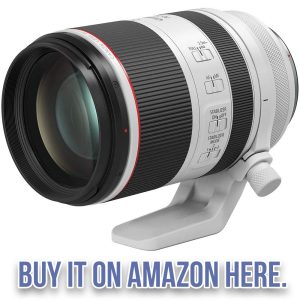 Final Thoughts
The Canon RF 70-200mm f/2.8 IS USM lens is going to make it hard for me to take out my 100-400mm. I do love having the reach of 400mm on occasion. But, the reality is that I can't see myself wanting to use the 400mm lens when it's bigger, heavier, slower, and takes up more space in my bag. I really can see the 100-400mm turning into a lens I only take out when there's the potential of wildlife.
Second final thought to this review is that it's kind of funny that we complain about gear right now. We're in the golden era of camera gear right now. There's so little to complain about in reviews when it comes to camera equipment that we nit-pick. Personally, I think you're so much better off just forgetting the specs and going out and using the lens.
Finally, do you need this lens?
Obviously, that's going to come down to you. I'd say that if you already have the Canon EF 70-200mm you probably don't. From a quality perspective, it's the same lens. But, if you're looking to take your game to another level and don't have a tele-photo lens for your Canon mirrorless system – yeah – jump all over this lens. It's beautiful.
More Gear Reviews?
I try to avoid too many gear reviews on this blog because it's not what I specialize in. I prefer to be out in the field making photos to testing equipment.
That being said, this Canon RF 70-200mm review definitely isn't going to be the only camera gear review or field test over the next couple weeks.
Whenever I'm in Arizona I stock up on electronics as they're quite cheap here. So, I have a bunch of new gear including a new laptop and some new filters. There will be reviews and field tests of those items soon. There will also be a bunch of Arizona photography content rolling out as well.
Join me on a Photo Adventure?
In case you didn't know, I run travel photography workshops and tours all over the world. Most of the trips for 2020 are already sold out. As of now, the only ones with space are Georgia and Iceland for the midnight sun. But, if you want to join me on a photo adventure at some point in the future, be sure to sign up for the newsletter below to get information as it becomes available.
**Note** This post about the Canon RF 70-200mm f/2.8 does contain affiliate links. I am, however, in no way associated with Canon. The words in this review are my own.