It's finally here!  We've been waiting for an announcement regarding a Canon full frame mirrorless camera now for years.  And, with today's announcement from Canon about the Canon EOS R we finally have it.  I'll be honest with you, I'm excited.  It's actually kind of funny, because I thought I'd be excited about the launch of a Canon full frame mirrorless, but I didn't realize I'd be this stoked.  I think part of it is how quietly Canon has kept the EOS R announcement a secret.
So yeah, I'm excited.
But, the funny thing is from the moment the leak happened at the very end of August until the actual announcement happened today, my excitement has chilled. I'm still hyped, but not as hyped.  And, can we talk about the fact that Canon didn't livestream their own launch? What's up with that?

My Thoughts on Canon EOS R
When the rumours of the Canon EOS R started a couple months ago, I had a wish list.
I wanted:
non-cropped 4k
An articulating screen
At least 28mp
120fps at 1080p (**didn't happen)
The ability to use my EF lenses (with an adapter)
Battery life close to the 5D Mark iv
Weather sealing on par with the DSLRs (TBD – but it looks like no)
With today's announcement Canon came through on some of my wish list, left some things out, and gave a couple surprises:
C-Log: I didn't expect to get C-log in this camera. I'm beyond excited to have it.
Control Ring: This is awesome. Another ring on the lenses that users can customize.
Flex mode: I don't think I'll use this, but I'm interested to see how it works.
Touch and Drag AF: When looking through the EVF you can touch the LCD and drag the focus point.
And sure, there are parts that I didn't get. But for under $2299 I'm pretty impressed.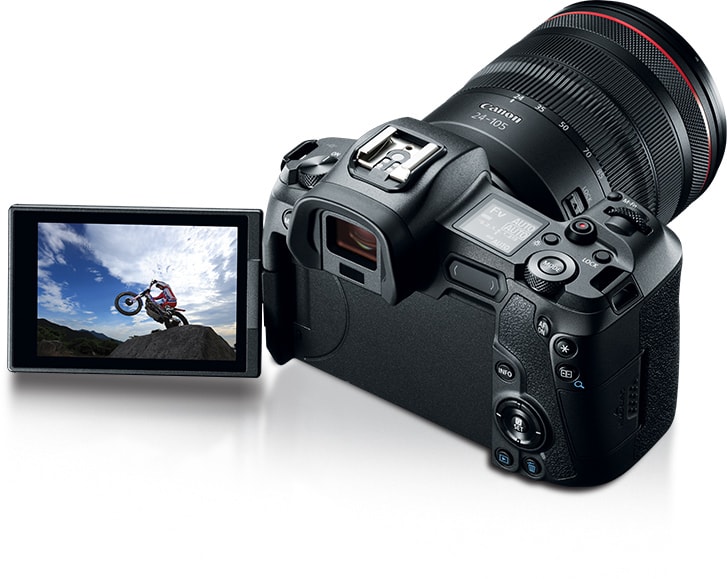 But, I feel like this is wading into the full frame mirrorless world.  I think Canon should have made a massive splash with a $3500 camera that knocked it out of the park.  The focus is on mid-level hobbyist, though, and I get that – they buy the most cameras.
And, I'm still holding out hope that there will be a second version of the camera announced in 3-6 months time that is a little more high performance.  My belief is that Canon wants to see how this sells before they launch a bigger, more expensive version.
Am I Going to Buy the Canon EOS R?
Yes.  And, I'm fully expecting to move all my kit slowly over to the R range as new lenses get released.
That said, there are some things that are going to hold me back from going all in on the EOS R – or at least this version of it.  And, I'll get to that later on.
But, for now I'm going to pre-order one and I'll eventually use it for vlogging and as a back up camera.  Which means that I'll get rid of both my 200d and my 6d.

What Am I Excited About?
I want to be positive about this.  So, I want to talk about the things that I'm excited about before I get into my concerns. Because, overall I'm excited.
The Size: Overall, at 200g less than the 5d mark iv I can vlog with this on my gimbal which is huge for me. I could vlog on the 5d mark iv with the 16-35mm but it was definitely on the heavy side.  I've always wanted to vlog full frame. Especially in low light.
The Lenses: Wow, the lenses look amazing.  We've been waiting for a new canon f/1.2 for ages, and this one looks amazing.  And the 28-70 f/2? Are you kidding.  There's a downside to the lenses, but I'll get to that.
EV – 6 Autofocus: Are you kidding me? I remember when my Canon 6D did EV -3 and I was blown away by how well it auto-focused in the dark. This is EV-6! That's crazy!  And, especially good for video shooters.  I also love the new feature of being able to focus by dragging on the LCD.
The Adapters: This is going in both the excited and not excited bits. No one is happy about needing an adapter for shooting EF lenses. But it's physics, people! There was no way they could do it without.  At least they have included them. And, I think the addition the other 2 adapters are amazing. I love that I can throw on a variable ND filter for video shooting in the day time.  I think landscape photographers will enjoy the ability to put a 6-stop ND in as well.
Articulating Screen: I have no idea why Canon listened to the obnoxious portion of consumers saying that the articulating screen was amateur.  Keeping it off the 5d mark iv was a mistake.  Obviously, it's amazing. Using it makes life so much better both as a photo and video shooting And, they're durable. If you don't want it because you think it's not durable, just don't pull it out and use it, you nugget!
The Battery: Not only is it the trusty LP-E6N which I already have 5 of, but it's a big battery. Even if it only lasts 50% of the time it does on the 5d mark iv, it's beyond sufficient.
The Future: With this launch Canon immediately got me excited about the future.  I went from thinking that I was going to need to move over to Sony and deal with their strange colour – am I the only one who finds Sony footage to have a strange / non-fixable green tint?  Now, I feel like Canon has some tricks up their sleeves. And I'm excited.  As much as people have been saying "Canon needs to do something amazing to save themselves from Sony" all they really needed to do is exactly what they did.  I don't think people will move back from Sony, but I do think this stopped the bleeding.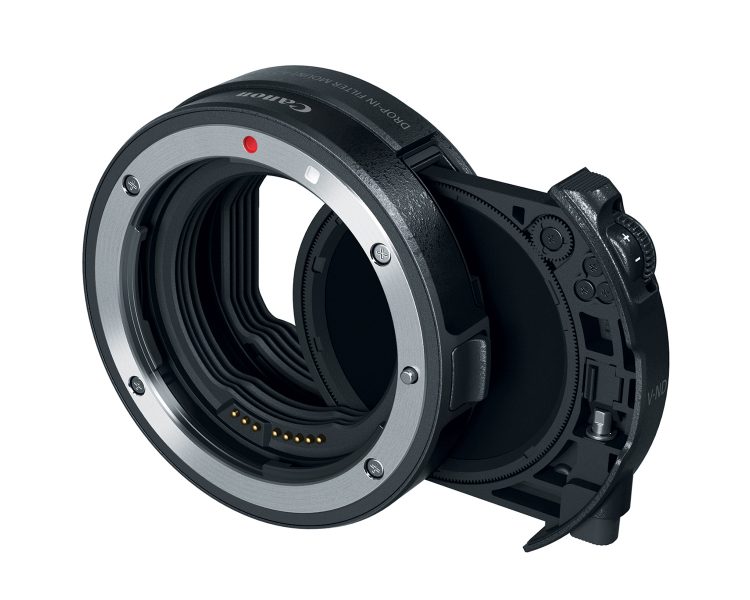 What I'm Not Excited About
The EOS R Lenses are HEAVY: Anyone who has been screaming at the need to go mirrorless to remove size isn't getting their wish.  Sony lenses always shocked me in how heavy they are. These Canon lenses are heavy, too.  The R 24-105 is barely lighter then the 2nd version of the EF 24-105.  The 50mm R is a beast. It's heavier than my Sigma 50mm f/1.4 by quite a bit and I think my Sigma is heavy.  And, that 28-70 f/2? It's a tank.  The weight is only half of it. Put a light camera body on a heavy lens and attach the body to the tripod and you have issues with balance.  It's going to cause issues. It already does with the sony lenses.  They all are going to need collars to fix the balance.
"Dust" and "Drip" Proof?: My favourite thing about Canon is the durability. I put my gear through a lot. I need it to be weather-sealed.  My non-weather-sealed Sony a6300 only lasted 4 months with me.  It looked like it went through a war. Will this camera hold up?

**Update** The new Canon page for the EOS R states that the weather sealing is the same as the L lenses, which might be promising

No Ultra-Wide: I think that Canon almost forgot about the possibility that the target market for this camera body will likely be mostly landscape photographers, vloggers, and video shooters.  We need an ultra-wide.  I was really hoping for a 15-30mm lens or something in that range.  Something light at f/4 that I could vlog with and shoot landscapes.  If Canon had included that, I'd have bought two and ditched my 5d mark iv.
Adapters: I don't know if this is a negative because I haven't tested it, but adapters can sometimes lead to AF focus issues. I assume that Canon has that figured out, but I want to test it before I make conclusions.
I Want 120fps: I can live with 60fps. In fact, I shoot the vast majority of my footage at 60fps. But, having the ability to shoot 120fps would be amazing.
IBIS: I shoot mostly on a gimbal, so I don't really care that it doesn't have IBIS. But, I know a lot of people will be disappointed.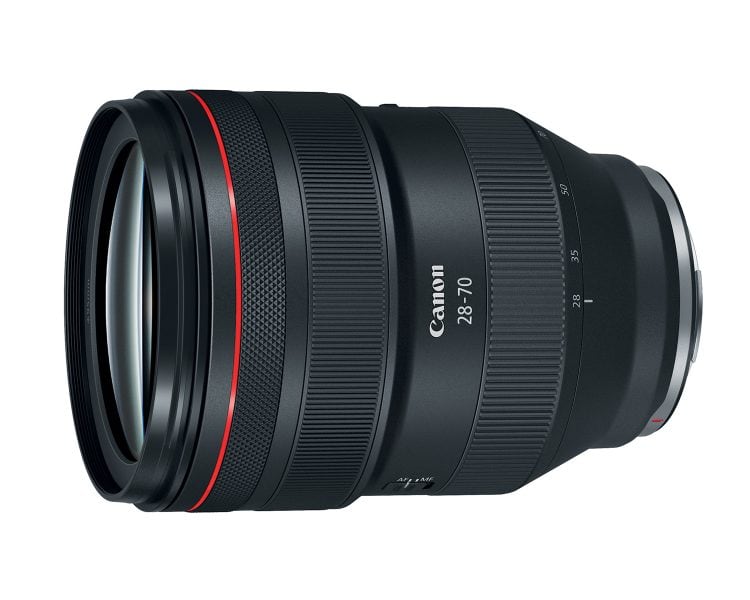 What's My Photography Gear Plan Now with the EOS R?
My photography gear plan depends a lot on how much I like the EOS R once I get my hands on it. But also how quickly Canon releases new lenses.  Ideally, I'm thinking it'll play out like this:
December 2018
The Canon EOS R should be delivered around December.  I'll be getting 1.  When it arrives, I'll be selling my 200d, 10-18mm EF-S lens, my Rokinon 14mm f/2.8 and giving away my Canon 6D.  I'll be buying a 16-35mm f/2.8 as well.  I'll vlog on the 16-35mm f/4, and using the f/2.8 version for still and astro-photography.  I might also get the RF 35mm f/1.8 for street.
My vlogging set up would become:
Canon EOS R
Canon 16-35mm f/4 IS
Zhiyun Crane Plus Gimbal
Rode Video Micro
My stills kit will be:
Canon 5d Mark iv
Canon 16-35mm f/2.8 IS, Canon 24-70mm f/2.8, Canon 100-400mm, Sigma 50mm f/1.4 Art, and Canon RF 35mm f/1.8
Sometime in 2019
I'm going to make the assumption that at some point in 2019 Canon will launch a "pro" version of the EOS R, maybe the EOS Rs.  I'm hoping that by then they'll have announced an Ultra-wide lens for the R.
If I'm happy with how things are going with the EOS R, I'll:
Sell my 5d Mark iv, my Canon 16-35mm f/4, Sigma 50mm, and Canon 24-70mm.
I'd buy the EOS Rs, 2 Canon R Ultra-wide lenses, the Canon 28-70 f/2, the Canon 50mm f/1.2.
I'd keep my Canon EF  100-400mm ii.
Why?
I think that this is where all cameras are going.  I'm willing to bet that 5 years down the road Canon will stop selling cameras with mirrors in them – aside from maybe the EOS D line which they'll keep around for studio and wedding photographers.
I feel like going forward all the new innovation is going to into the EOS R – or mirrorless line in general.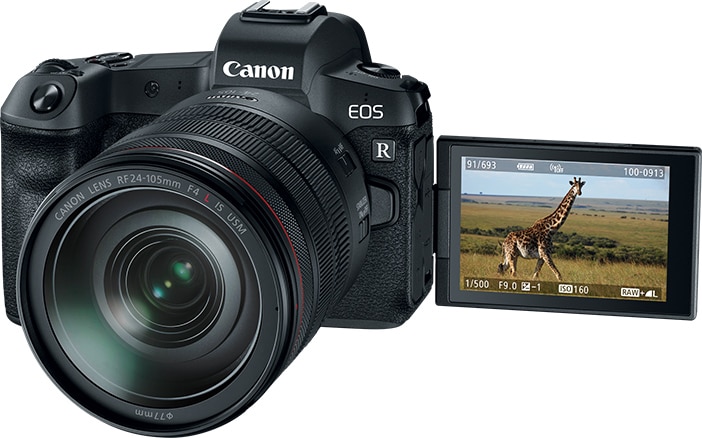 So, What's Your Plan with the Canon EOS R
As always, I want to know what your thoughts are.  If you have some plans to buy the EOS R – or not, I'd love to know why.
Drop a comment below.