Whenever I run a Q&A on my photography vlog, at least one person asks me what the best camera is for beginners.  And, honestly, I don't have an answer. Everyone is totally different.  For some, they might want to jump on a big DSLR and learn with the best.  Others might want to pick up a small mirrorless or entry level DSLR like the Canon 200d and build up.
Me, I think that the best camera you can use is one that you're willing to take out with you and learn.  So, whether that's a Fuji XT2, the Canon 200d, or the Sony a9, I can get on board with your rationale.
So rather than do a typical "best camera for beginners" post, I thought I'd do a quick rundown on my Canon 200d which I've absolutely loved, and I absolutely think is not only a great camera for a beginner, but also a great backup for a pro not wanting to weigh down their bag too much.
In the below vlog, I wandered around Syros, Greece with the Canon 200d (aka the Canon SL2) to take some pictures and prove that you don't need a $4000 camera to take great pictures.
Canon 200D Specs: The Little Things
I'm not a big "specs" guy.  I'm definitely not a pixel-peeper. However, I think specs people and "pixel-peepers" are important to the industry. They keep the camera companies honest and keep pushing them to innovate and to keep up.
So, I'm not going to get deep into the specs, but rather just talk about the things I think are important in the specs of the 200d.
I should also note that one of the fascinating things about the 200d is that it's very much a "stripped down" camera.  The menu is small and the features are pretty bare. But, that's kind of what makes it special.  It's everything you NEED, and that's about it.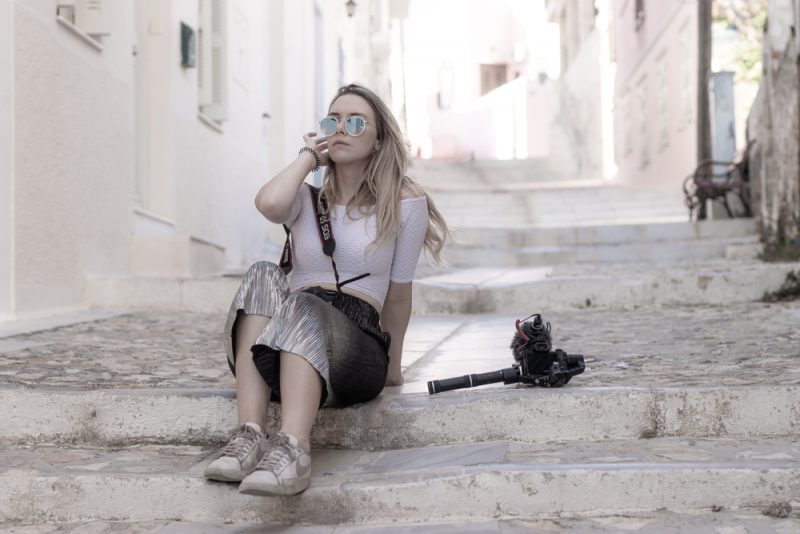 Stills
Sensor: 24.2 APS-C CMOS
DIGIC 7 processor
ISO 100-25600
9 point AF system
Thoughts on The Photo Specs
The amount of pixels on the APS-C sensor is actually quite impressive for such a small camera.  But, if I'm being honest I actually think they stuffed too many pixels onto that sensor.  As a result, it's pretty poor in low-light and shows quite a bit of noise.  Regarding the 9-point AF system – I'm OK with it because I tend to focus and reframe rather than relying too much on the AF.  But, some people will beg for a wider spread on the AF points.
Honestly though, for me this is a video camera.
Video
Full HD
60fps
Dual Pixel CMOS Autofocus
Thoughts on The Video Specs
Sure, I'd love this camera to do 4k and 120fps.  But, since we're not even getting that in many full frame DSLRs from Canon I wouldn't expect it in a $500 camera.  What I do love is the dual pixel CMOS AF system.  If you've never used dual pixel AF it will blow your mind.  When I switch from Sony to Canon for my vlogging, the focus was the thing I noticed most.  I should also note that the colour, sharpness, and contrast looks far more true to life than I felt my Sony (I had the a6300) did.
5 Thoughts Using the Canon 200D for 6 months
I've had the 200d for about 6 months now and have liked it overall.  I think it says something when people ask what camera I'd be vlogging on if I could choose anyone, and I still say this one.  I'd love to see an SL3 or better yet a mirroless camera from Canon do 120fps and 4k.  But until then, I'm happy with this.
These are my thoughts.
It's Light!
It's light. Obviously. Aside from it's predecessor the 100d (aka the SL1) it's the smallest, lightest DSLR on the planet.  Since I'm usually shooting it on the vlogging camera I don't really notice how light it is.  But, when I was out shooting in Greece handheld I kept thinking about how it felt like a feather in my hand compared to my 5D Mark iv.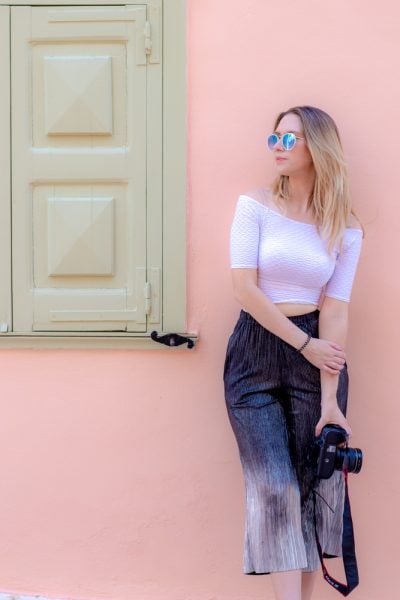 It's Crisp
The video quality is so crispy on the 200d that it still really impresses me.  I can't think of a single time where I've had issues with the focus jumping around.  I don't even think about it anymore. I just shoot and I know that it's going to be sharp and the focus is going to be spot on.  That's a good feeling.  I don't think I've ever had a vlogging camera I trusted so much.
It's Tough
I beat the hell out of my gear.  I go smashing through waves to epic photo locations and am out in some really rugged conditions.  I'm in the heat one day and the cold the next.  There has never been a single minute where the Canon 200d has glitched out on me. And, sure, it's not as well weather sealed as some of the other Canon gear, but I think it's pretty solid.
It's Reliable
I guess this kind of goes back to the two points, but trust in your camera gear is so important.  Using this camera I know that it's going to be sharp, crisp, the colours will look good, and that the auto-focus is going to be on point.  There's not a single moment with this camera that I worry as I film if the camera is recording properly.  When you vlog, you rarely have the LCD facing you, so you can't really check to make sure everything is right, so trust is so important.
The Low-Light Sucks
I've been raving on about the positives, but man the low-light sucks.  And yeah, I know it's a tiny little DSLR, but it is bad.  I really noticed the difference when I moved from the Sony A6300 which was phenomenal in low-light.  There is so much noise on the 200d when I'm out shooting early in the morning or late at night.  It's the one thing I wish I could improve.  Maybe Canon just needs to develop a 10mm f/1.4 lens for the photography vloggers out there shooting in the dark.
Is It Sharp?
I honestly didn't shoot many pictures on the 200d until recently, so in Syros, Greece I really wanted to shoot some photos in hopes that I'd be able to answer this question.
I put some decent glass on the Canon 200 to help a bit. And the results?
Yeah, it's sharp.
This is a shot of Jodie on the Sigma 50mm.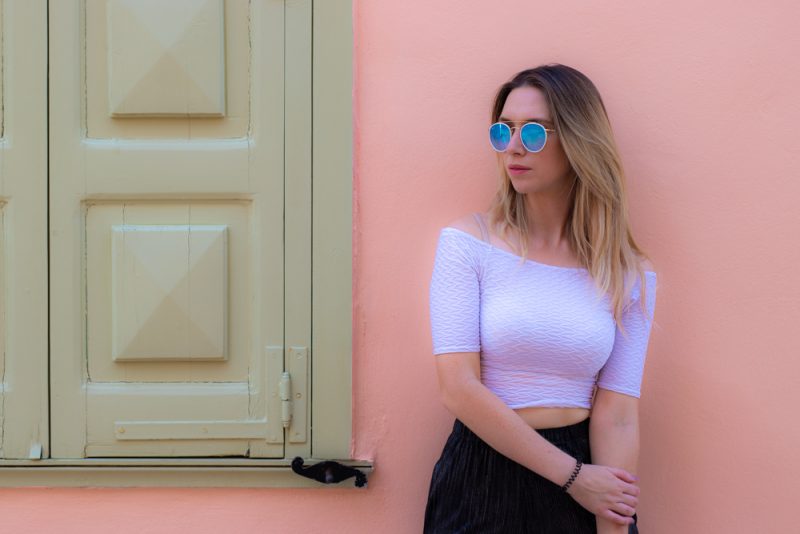 And this is the 100% crop on her face when I focused.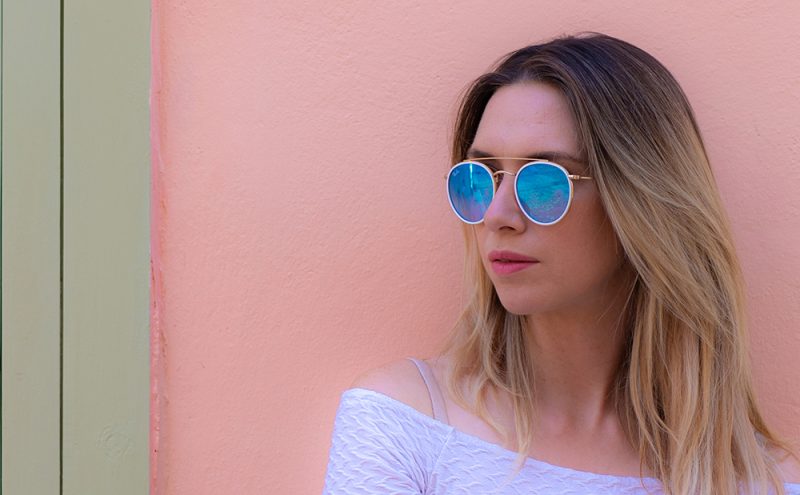 I decided to push a bit farther and see what a 200% crop of the shot looked like.  And remember, this is handheld.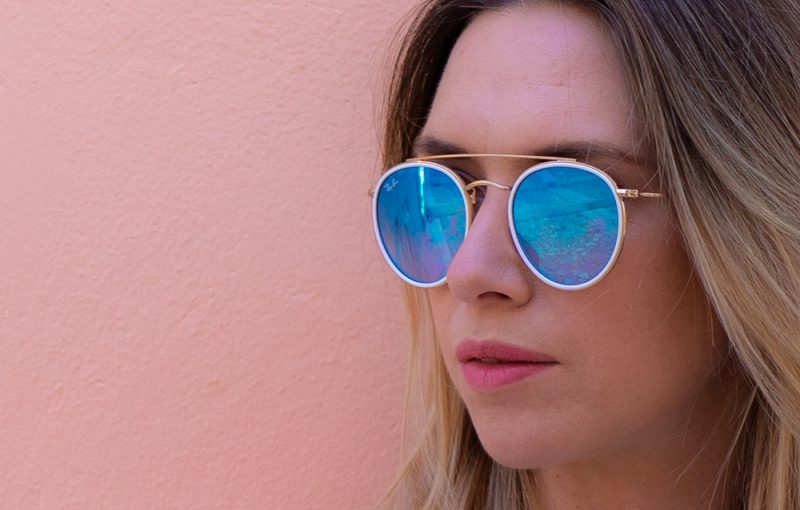 Yes, I know that the lens makes a massive difference in the sharpness of a camera, but this is just on point.  I was honestly blown away when I opened the files in Lightroom and had a bit of a deeper look.
So, yes, it's sharp.  It's extremely sharp.
Should You Buy It?
This is the question I hate more than anything.  Should you buy the Canon 200d?  Honestly, I don't know.  But, I will say that if your budget fits it, go for it.  It's reliable; which for me is the most important thing about a camera.  It doesn't matter how good the specs are if you can't bring the gear out in the bad weather.
So, sure, go ahead and buy it.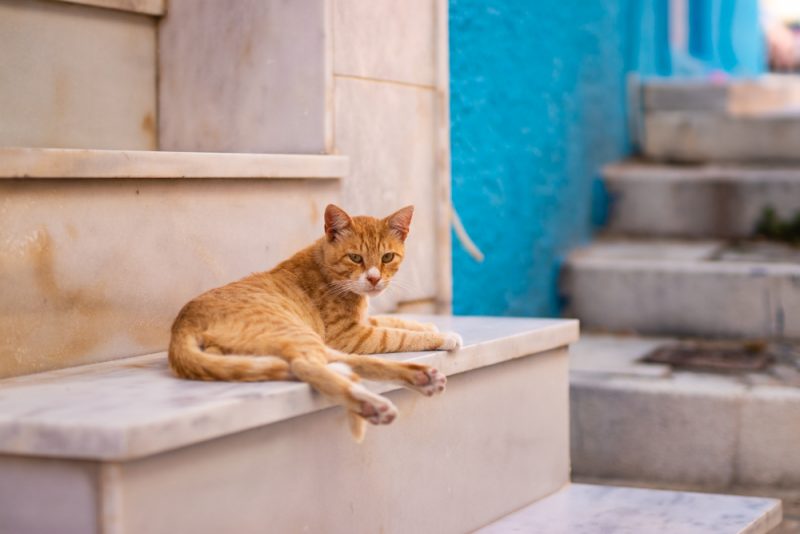 What's Next?
Syros was awesome.  We had such a great time there.  I'm going to drop another photo of Syros below that I shot on the Canon m50.  On the vlog, that's the next video.  Here on the blog, I'm probably going to do a quick post about my thoughts on the m50 as well.  I will likely have another photography workshop announcement coming in the next 3 or 4 weeks.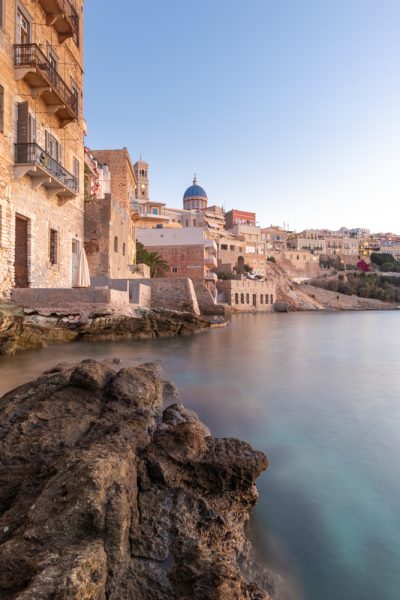 As for life, we're now back in Crete.  I have some fun stuff coming on the channel in the next couple days.  I have a special guest coming here to Heraklion. And, I have a bit of a rant coming.  Stay tuned for all the details.