I've been asked a lot to do a photography clinic, rather than a full on photography workshop.  Obviously, there are people who 1) can't afford to take 2 weeks off of work, and 2) people that simply can't afford a $3000+ trip.  For those reasons, and that a clinic can be a great way for people of all skill levels to learn really quickly, I thought it was time to put out a trip like this.  And, thankfully, my friends at Trover have helped sponsor the trip (in fact, they will be giving a couple spots away, so go over to Trover.com and stay tuned for details).  This is going to be an intensive weekend, and no matter your skill level there will be lots to learn.
The Crete Photography Clinic
Dates: September 21-24, 2018
Location: Heraklion, Crete, Greece
Venus: GDM Megaron Hotel
Price: Early Bird Price = €275 (Price will go up to €350 on July 1st)
Participants: Max Group Size 20
Overview
Essentially, what a travel photography clinic looks like is an intensive weekend of in the field shooting, and classroom sessions.
We have booked a space at the GDM Megaron Hotel in Heraklion, Greece and we'll have sessions there over the weekend. We'll also photograph a couple locations around the island of Crete.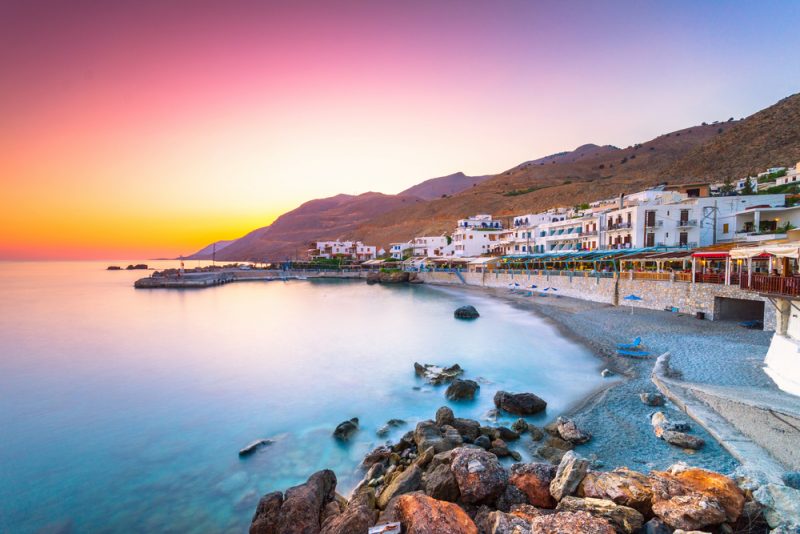 The itinerary will look like:
Friday – Participants arrive on their own time, then a photography shoot at sunset.
Saturday – Beginner and Advanced Photography classroom sessions sandwiched between sunrise and sunset shoots.
Sunday – Sunrise, morning classroom sessions, and an afternoon photography excursion to Chania
Monday – Sunrise, departures.
You can find the full itinerary here.
What's Included
As is the case with most clinics, this one includes the clinic itself but not the accommodation or travel to/from Crete.
So, what's included is:

Classroom sessions a day (2-4 classes)
Buffet lunch of Saturday and Sunday
Coffee breaks
Photography instruction on locations in the field (6 different shoot options)
One dinner (Sunday night)

What's not included

Transport to/from Crete
Accommodation in Crete (you may stay at the clinic hotel, or stay elsewhere)
Dinner (Aside from Sunday Night) or Alcoholic drinks
Photography Equipment
Accommodation?
As the accommodation is not included, you may want to have a look on AirBnb. Or, of course, you can book another hotel or the venue where the event is held.
Want to Join?
If you're interested in booking, you can do so via the box below.  Note that this trip will sell out quickly, so if you're interested please get in touch quickly.
Payment/Refund Terms:
Full payment is required up front.
A full refund is possible up to 60 days prior to the start date
A 50% refund is possible up to 7 days before the trip starts (full refund will be given if the vacated space is filled)
No refund is possible within 7 days of the trip start (full refund will be given if the vacated space is filled)
Can't Join This One?
If you can't join this clinic but you want information on future clinics and workshops that take place, please fill out the form below so that you are notified via email when these trips happen. And, note, those attached to the email list receive notice a couple hours before info is made public.