I've been desperately excited to announce this trip since visiting The Republic of Georgia in the summer of 2018. We're going to be doing an adventure-series photography tour of Georgia! This trip will be part camping, part hotels, and all adventure. We're going to get out and hike some incredible locations, and photograph some spectacular places. If you followed along with my vlogs on Georgia this past year, you know that this country is epic; you know this trip is going to be epic.
Tour Dates: July 9 – July 21, 2020 (canceled due to pandemic crisis)
Start/End Locations: Tbilisi, Georgia
Tour Price: €2890 (€500 Deposit)
Accommodation: 6 Nights Hotel (3 star) + 6 Nights Camping
Group Size: Max 12 Participants
Fitness Requirement: Low-Medium; moderate hiking involved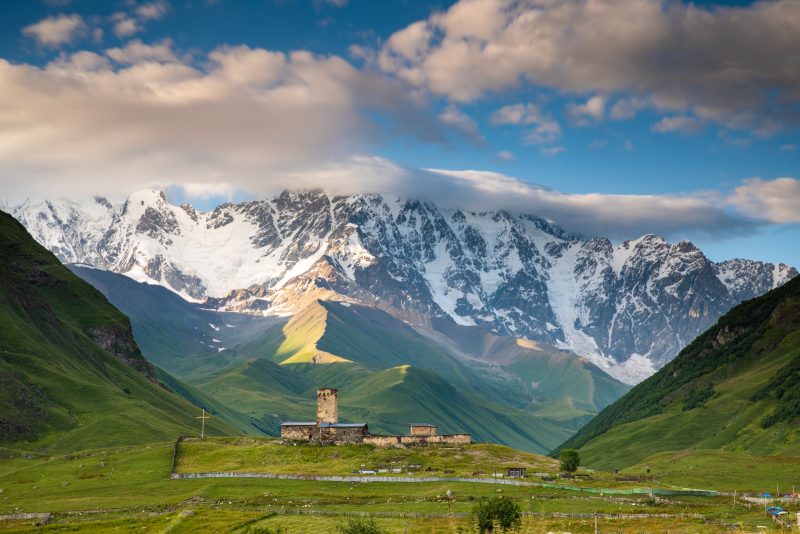 The Georgia Photography Tour Itinerary
Like all of the adventure series trips, the itinerary is not set in stone, nor does it follow a per-minute guide. Weather and climate situations can cause changes to "the plan". That said, we will follow as closely to this schedule as possible.
Day 1: Participants arrive in Tbilisi, Georgia
Day 2: Full Day Exploring Tbilisi
Day 3: Drive to the Juta Valley
Day 4: Juta Valley Hiking and Photography
Day 5: Drive from Juta Valley to Kazbegi
Day 6: Kazbegi Hiking and Photography
Day 7: Drive Kazbegi to Kutaisi – Visit Katskhi pillar
Day 8: Drive Kutaisi to Mestia
Day 9: Mestia to Ushguli
Day 10: Ushguli Photography and Hiking
Day 11: Ushguli to Poti
Day 12: Poti to Tbilisi
Day 13: Tour ends after breakfast
It should be noted that even on days where it says "drive" there will be photography. Most of the drives are between 3-4 hours. So, there's still plenty of time for photography. Almost every day there will be an optional sunrise photography shoot, a sunset shoot, and loads of opportunities midday too.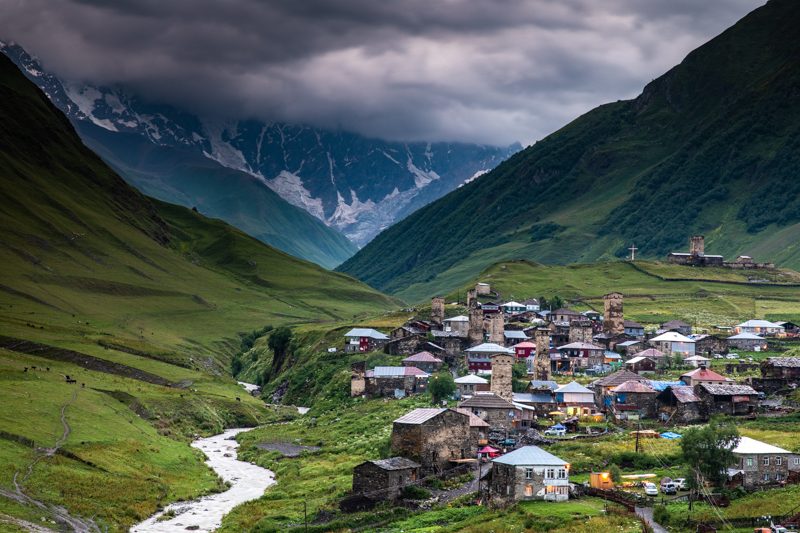 Booking the 2020 Georgia Photography Adventure
If you're interested in booking the Georgia photography tour, you'll want to do so quickly. These trips tend to book out in the first day (often in the first hours).
What's Included / Not Included
What's Included:
3 meals a day (breakfast, lunch, and supper)
Transport on the ground in Georgia on the tour dates

Private with local driver

6 Nights Accommodation in Hotels
6 Nights Camping Fees
All Park Entrance Fees
Professional Photography Instruction by Brendan van Son
What's Not Included:
Flights to/from Tbilisi
Drinks and snacks
Visas for Georgia if Required (if required)
Camping Equipment (but, can be rented)

You'll just need a tent, sleeping bag, sleeping mat, and a bag for it (and your camera gear).
How it Works
To hold a space in your name, you'll need to pay a deposit. The deposit for this particular trip is 500 Euros. That deposit is fully refundable up to 90 days before the tour start date. All the payment terms can be found here.
Pay the Deposit
Unfortunately, the Georgia 2020 trip has been cancelled due to the current global pandemic. We are hoping to reschedule for 2022.
Can't Join This Trip?
If you can't join this one, be sure to check out the list of other travel photography workshops and tours I run around the world. And, be sure to sign up with your email below if you want to be kept up to date regarding any new tours that are made available.
More Trip Announcements Coming Soon
I normally make trip announcements on the last Friday of each month. However, there might actually be 2 trip announcements next month. So, be sure to stay tuned to your emails for the latest information.
Upcoming trip announcements likely include: Iceland in January 2020, Norway in February 2020, The Faroe Islands in June 2020, Namibia and South Africa in Sept/Oct 2020, Sierra Leone in November 2020.
Of course, all the photography tours are listed here.