I arrived in Batanes, Philippines and immediately saw all the landscape photography potential everyone talks about regarding these islands. In fact, I saw so much potential, I thought that this would be a great time to put together a video sharing as many different forms of landscape photography as I possibly could.
So, in the episode below, follow me on my journey around Batanes as I share a number of sub-niches within the realm of landscape photography.

Hero Images
Some of the more crude types might say that the hero image is to landscape photography what full nudity is to he human body. It's bare-all, nothing left to the imagination photo making. It's the big picture. It's the type of photograph that leads the viewer to think, "I want to go stand there".
Hero images are "take your breath away" photographs. They are the type of images you might share to social media as bragging points.
In Batanes, there are a couple places for that hero shot. I headed up to a view point at sunrise to photograph one of them.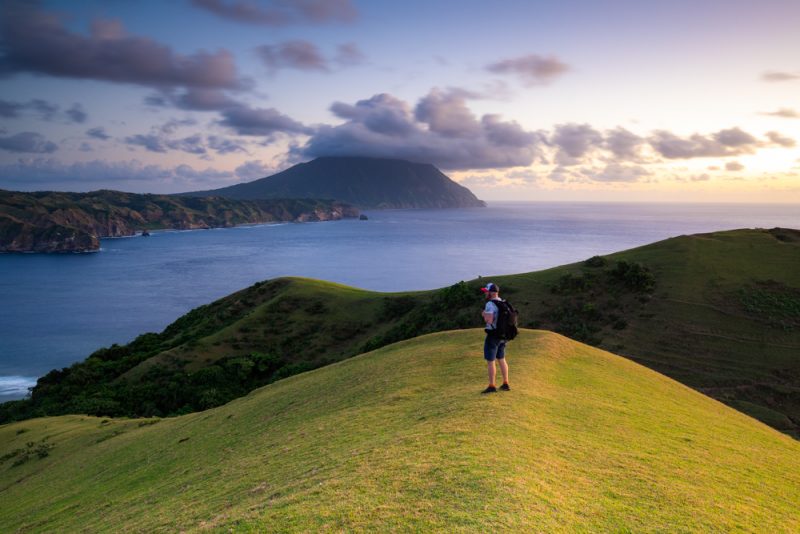 Panos
If I'm being honest, I think panos are generally pretty over-rated. Often times, a pano is just a lazy way of capturing a scene that otherwise is hard to create depth within. It's almost like a really complicated way of simplifying a location.
Personally, I'd rather go on a composition hunt for a photo that shows the depth and scale of a location.
But still, there is definitely a time and a place for a pano. And, actually the morning I went out to capture the hero image was the perfect situation. It was a scene that had a lot going on in the middle of the frame, yet there wasn't much going on in the top or bottom.
In the end, a pano serves as a great way to show a sliver of the earth, and there are few better styles of photos to print big and put up on your wall.

Aerial
Getting aerial takes your landscape photography to new heights – obviously. But, I think there's also a trap that photographers can fall into when it comes to aerial photography. You see, everything looks cooler from the air. So, we can fall into this trap where we get lazy with our aerial photos. We just pop up a drone and take the picture.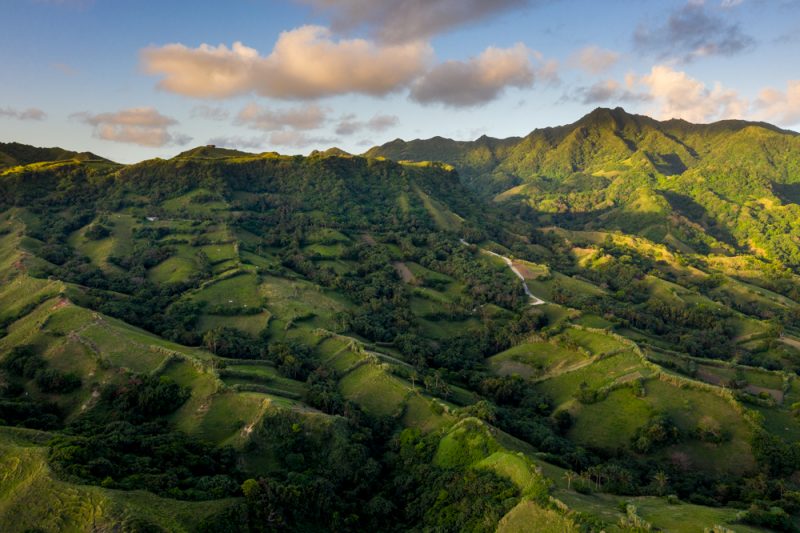 However, I think it's so important to remind yourself that just because you're up in the sky doesn't mean you don't need to still think of the rules of composition. Even in your drone pictures, really look for those rules. In fact, don't just look for them – rely on them.
Like basically everywhere in The Philippines, Batanes is great for drones. Just be sure that you're at least 5km from the airport which is near the town of Basco.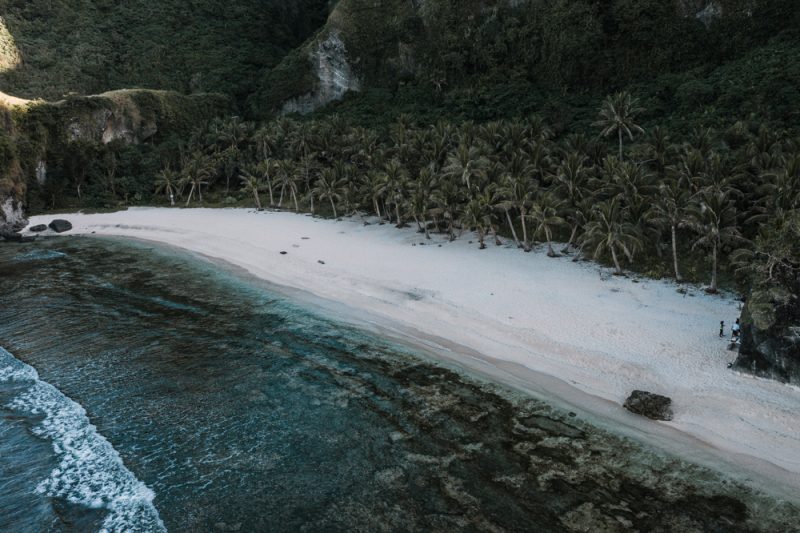 The Details
If the hero shot is "full body nudity" than the details are the tease. It's the curves of the earth, it's the textures, it's the simplicity, and it's the movement.
The details, however, aren't easy to photograph well. In fact, those of us who are a little bit "art" incompetent really struggle with the details. For me personally, it's the hardest thing to photograph.
There are a number of ways to photograph the details in landscape photography. For one, you can pull out a long lens like the 100-400mm and reach out into the landscape and pull details or compress the world.
Or, you can take a wider angle lens and get up close and personal to the details. I like to call these images the "intimate details".
Either way, if you really want to challenge your landscape photography skills, this is a good way to do it. You'll battle, but I think you also learn a lot on the struggle to find good compositions and interesting subjects.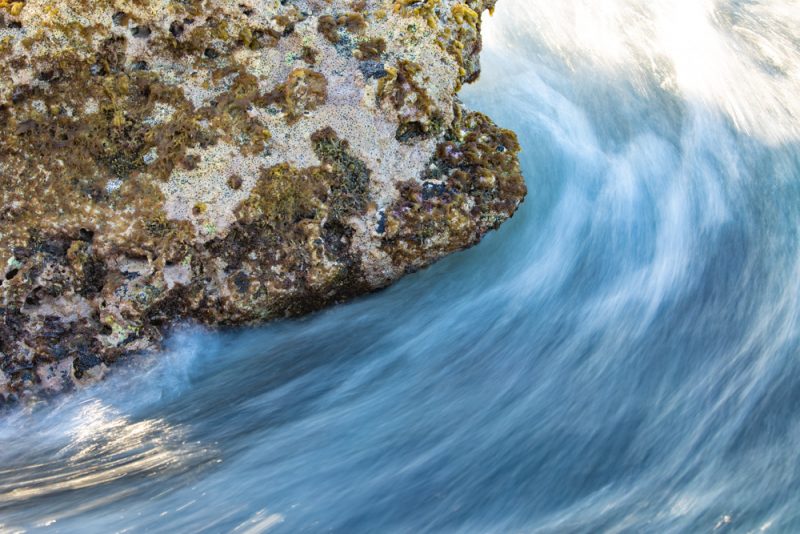 Seascapes
No, a seascape isn't simply a photo of the sea. It isn't even any image that includes the sea.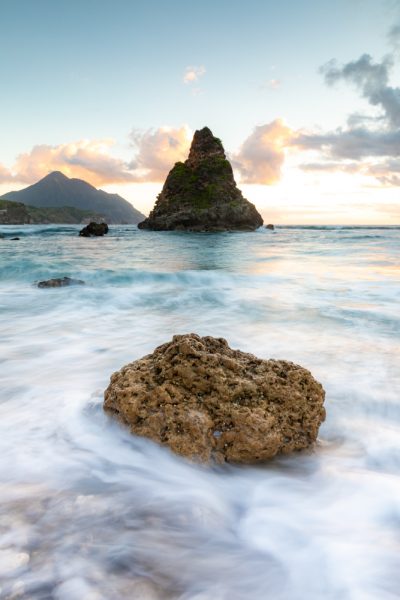 In my opinion, a seascape is when you photograph the interaction between the sea and the shore. It's the details of the earth on that transition from land to sea.
Seascapes are maybe my favourite form of landscape photography. I love the challenge of capturing photos on the coast. I love the interaction of the waves and the shore. I love how you can really never replicate two images since the sea is ever-changing. And, I love the battle you face trying not to get hit by waves.
Batanes is a seascape paradise. There are so many really cool places for seascapes on the islands. In fact, I hardly scratched the surface of the potential.
Big Landscape Little Person
This form of landscape photography really started getting popular over the past 5-6 years with the rise of Instagram.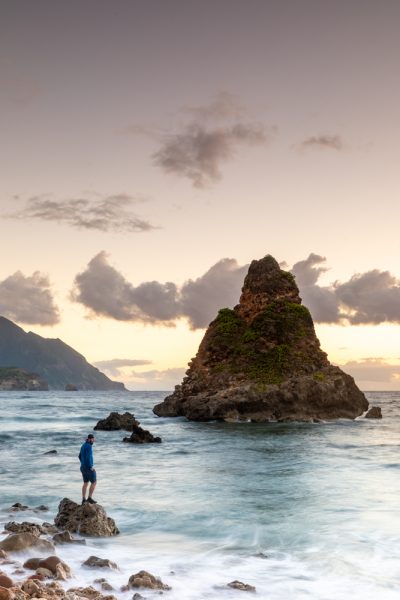 In fact, if you head over to Instagram, you'll find that the explore page is still littered with this style of imagery.
So, what is it? And, how do you do it?
Essentially, it's exactly as it sounds. It's a big landscape with a little person in the frame. Imagine a big mountain scene. Then as you examine the image you see that there's actually a person down on a rock, hanging off the cliff, or standing on a road. That person show the scale of the image.
Honestly, showing that scale in landscape photography is the biggest battle. This covers that.
Usually, this form of photography is done with a friend or a model. You have one person pressing the shutter and another person modelling in the frame. It tends to work best with a slightly longer focal length to really excentuate the scale.
In Batanes, I struggled to find the right scene for this style. But, I did manage to snap one off that sort of works.
Minimalism
In so many ways, minimalism is like the "masterclass" of photography.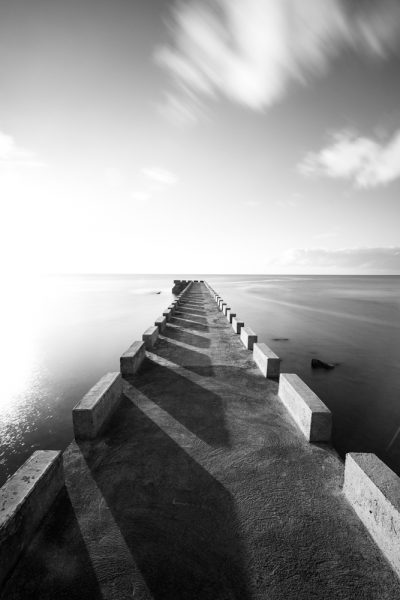 Not only does minimalism take a keen eye and a bit of an artistic angle, but it really requires a good technical handle on things.
Personally, with my minimalist landscape photography I really like to find a simple scene and then play with long exposures. A long exposure photo will smooth out the world around and actually make the simple scene even simpler.
In Batanes, I didn't find a great spot for this sort of shot until the last day.
Then, of course, as I was trying to photograph something simple, the sky exploded in some of the most beautiful colours I've ever seen.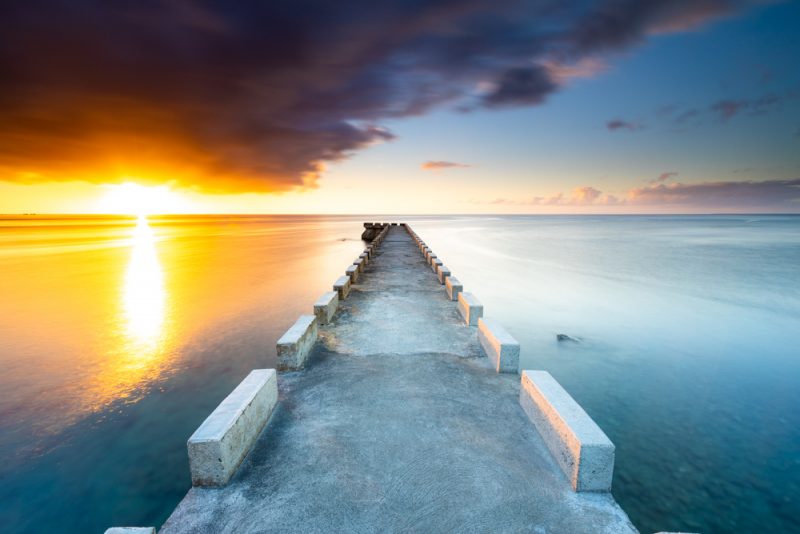 What's Next?
We're still here in The Philippines exploring. Jodie and I are heading to Cebu where there are some incredible waterfalls to photograph. We'll also be going to Bohol which is a photography playground.
At the start of March, I'll also be making another announcement regarding an upcoming photography workshop in Morocco.
So, if you want to stay up to date on that one be sure to sign up to the newsletter below.