I planned for 5 days on Bohol because of The Chocolate Hills.  In fact, my entire reason to coming to Bohol was for The Chocolate Hills.  But, as I did some research before arriving, I found that there were actually quite a few cool places worth shooting and exploring.  So, I set aside quite a bit of time.  In the end, I probably could have done it all in 3 or 4 days, but it was nice having the extra day at the end since I crashed my motorcycle – more on that later.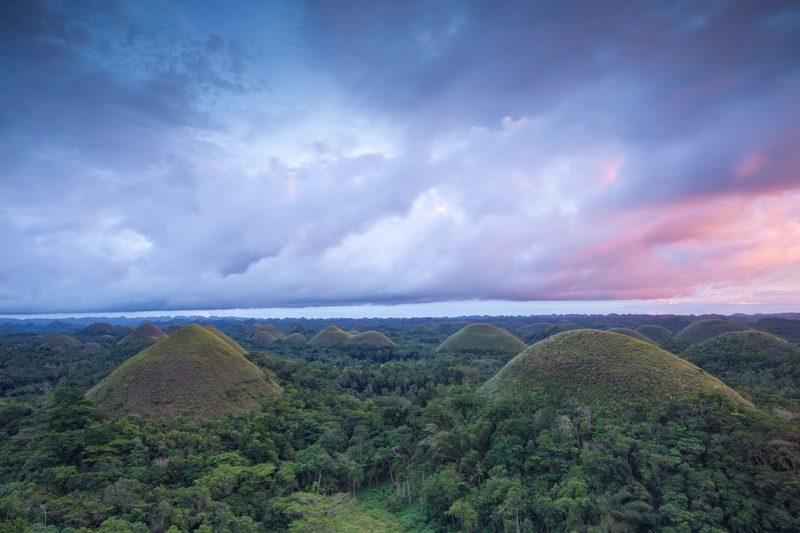 The Tarsiers of Bohol
If you know me, you know that I love primates. I mean, I love all animals, but primates in particular are just fascinating to me. So, when I heard that there were a couple tarsier sanctuaries on Bohol, I got a little excited.  Tarsiers are one of the smallest primates on the world. And, they are extremely delicate animals. Not only are they tiny, but the nocturnal animals do not deal with stress well at all.  For example, in captivity, and even in sanctuaries where they are plagued by noise and flash cameras, they will actually commit suicide. Crazy right?
In Bohol, there are two main sanctuaries. If you come here, be sure to go to The Philippine Tarsier Sanctuary rather than the other one. Not only is it far more ethical than the other one (from what I've read) but the crowds are far more sparse.  You only get about 15 minutes wandering through the forest looking at the tarsiers, but that's really all you need.  The little primates look a little bit like Yoda, and might be the cutest animal in the world.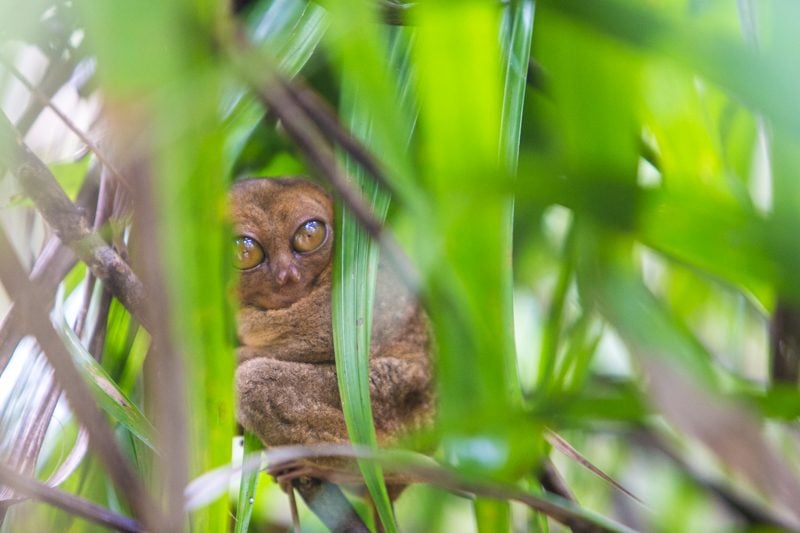 The Chocolate Hills
Based on the imagery I saw of the Chocolate Hills before coming here, this was going to be a brilliant place to shoot.
After visiting the tarsiers on my first day in Bohol, I headed up here to location scout it.  It became pretty clear to me that there really are only a couple shots to be had, and only one or two locations to capture the Chocolate Hills.  It's not a bad thing. It just means that I wouldn't have to work as hard to get my shots.
The next day, I left my hotel out near Alona Beach at 4am to try to get to the Chocolate Hills for sunrise.  Unfortunately for me, I ran out of gas on the way there and had to wait until a gas station opened at 530am to fuel up.  Fortunately for me, the hills were completely fogged in when I got there.  I met another photographer at the viewpoint who mentioned that they were under the clouds all morning. So, I felt a little bit better.

Eventually, the fog lifted. And, although it wasn't the prefect sunrise light I had been hoping for, it was pretty beautiful.  It was quite special watching the fog lift and dance off the Chocolate Hills.  I ended up getting a couple photos I quite liked.
Later in the week, I decided to head back once again to shoot a sunset here.  The light wasn't phenomenal, but there was enough colour in the sky to give me a couple images that were different than the first time I shot it.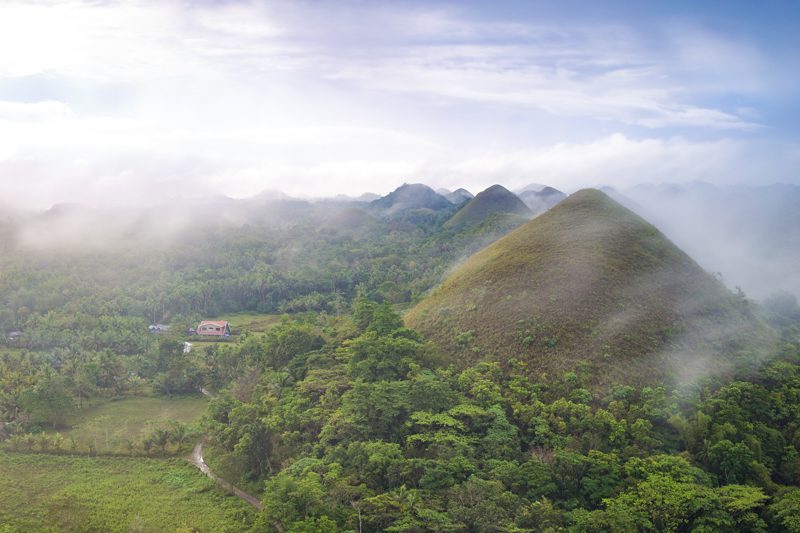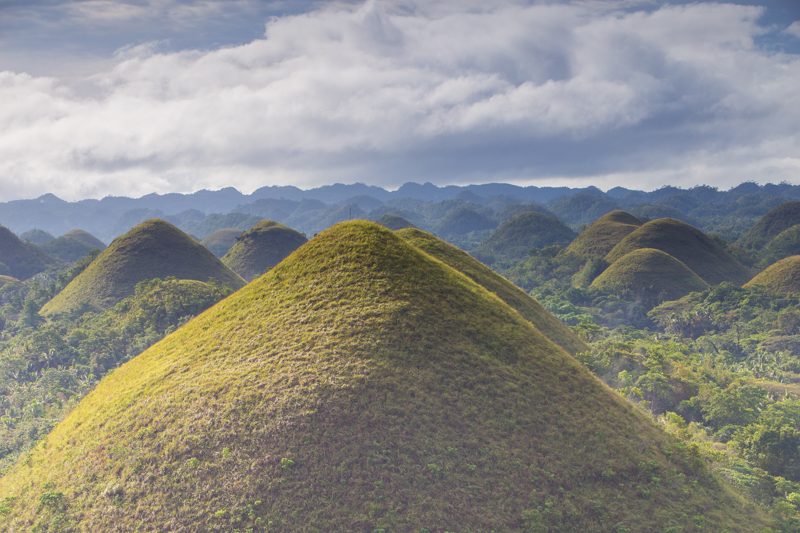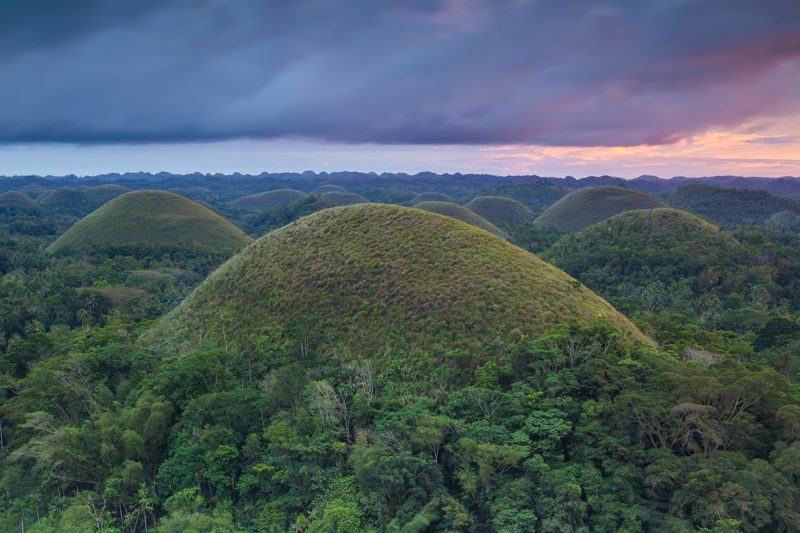 Crashing my Motorcycle at Can-umantad Falls
One of the viewers of my travel vlog mentioned a place called Can-umantad Falls. I googled some images of it, and it looked pretty cool. Maybe not mind-blowing, but cool enough to go check out.
On the way there, I had a bit of a spill on my motorcycle. It's never fun to crash on pavement like that, and I'm definitely left with some road rash.  But, I'll survive. And, the waterfall certainly made the misadventures worth it.

These falls are basically a reminder that you can't rely on google to find you cool locations. Most of the images on google were quite lame, but these waterfalls were actually kind of spectacular. And, yes, part of the reason they were so impressive is because there's been a lot of rain, so I think there's more water than usual at Can-umantad Falls.  In the end, it made for a fantastic place to get a couple photos. At some point, I'd love to go back when I am not in pain from crashing my motorcycle so I can enjoy them a little bit more. Oh, and did I mention that you're likely to have this place all to yourself? Way off the tourist trail in Bohol.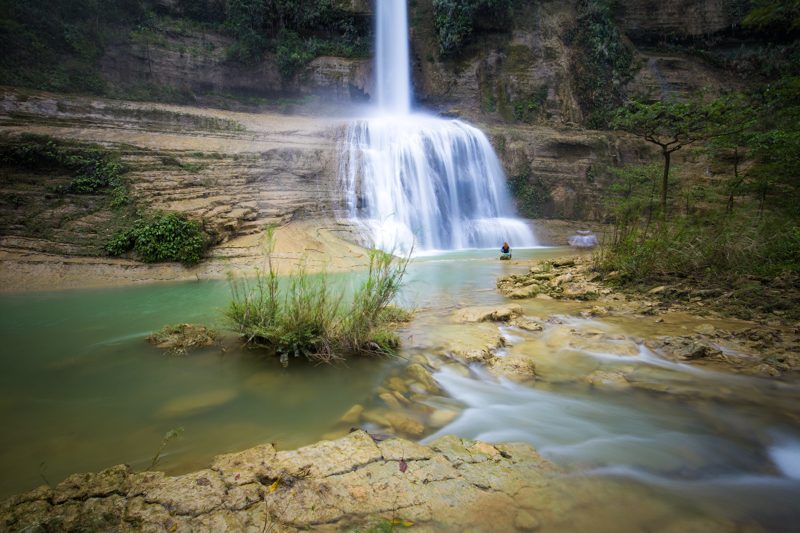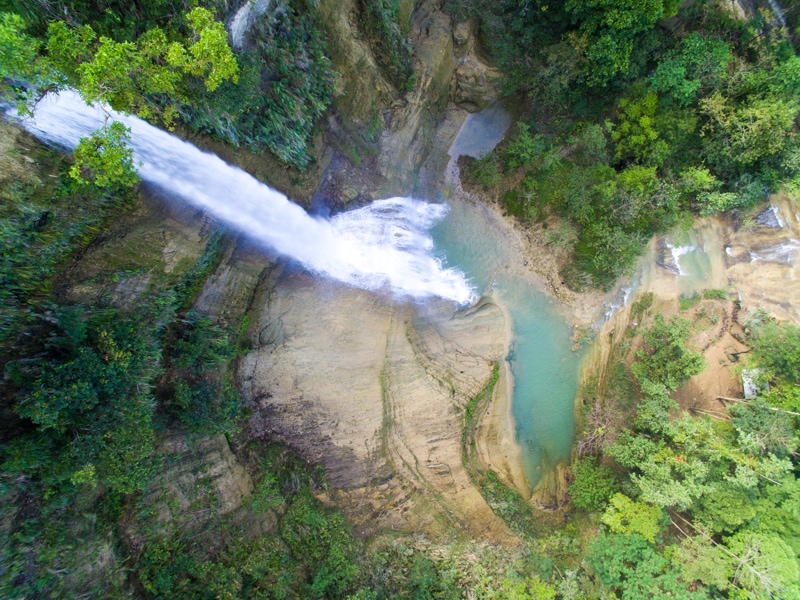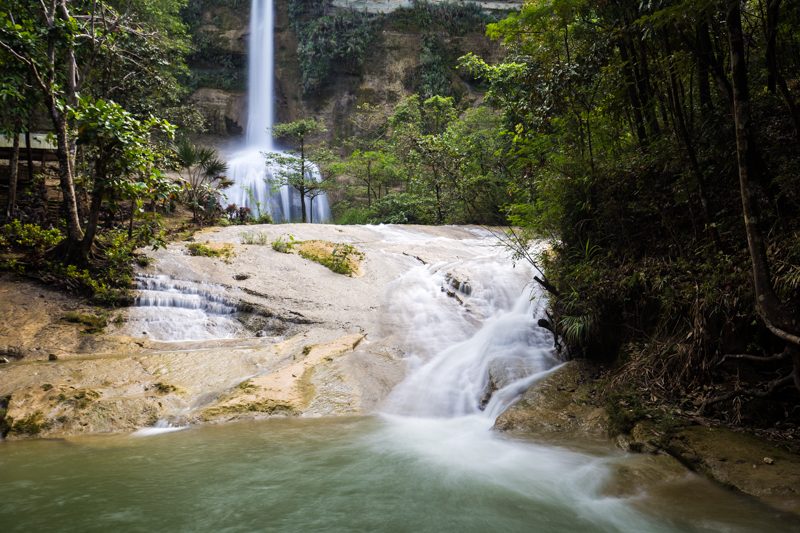 Alona Beach
I based myself near Alona Beach. I liked the idea of having a beach to go out and shoot for sunrise or sunset if I didn't feel like moving to far.  It was a pretty good decision, but it did make for some extremely long drives. For example, the Chocolate Hills were about a 90 minute drive, and I go pretty quick. I imagine it takes more people a full 2 hours on a scooter.
It is the place to be, though, on Bohol.  And, I guess, actually it's not exactly on Bohol Island but an adjoining island called Panglao.

Almost all the tourists stay here. The crowd is a really interesting mix of Koreans, Chinese, and gringo backpackers. There are bars and restaurants right on the beach, but it is pretty over priced.  Food in Alona Beach was basically twice of what it has been anywhere else so far in the Philippines.
On my first night in Bohol, I did get out to Alona Beach to get some photos.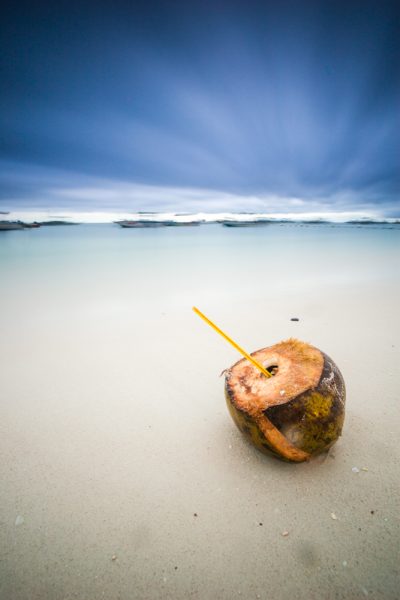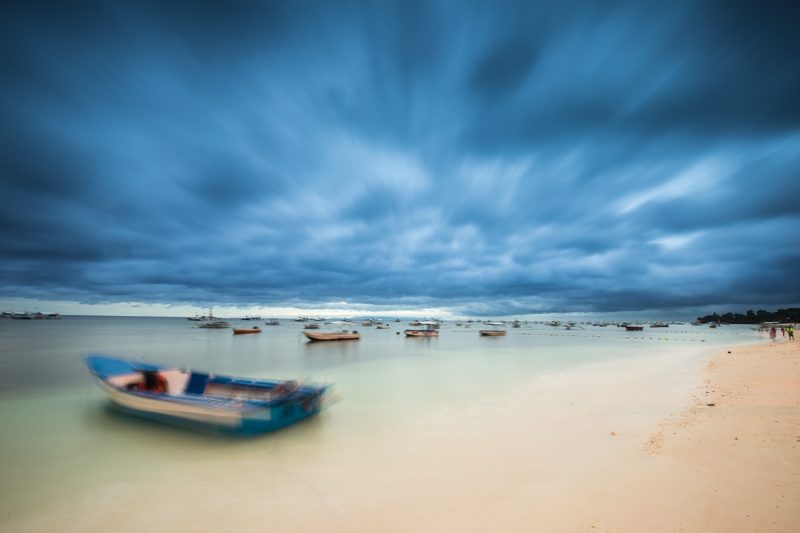 2 Million Views on my Vlog!
It was a milestone day on the vlog this week. I was stoked to see the ticker on the vlog pop over 2 million views this week. It's been a journey, for sure, but I feel like the ball is starting to roll.
Of course, I couldn't get to this point without all the incredible support from the people watching the videos. And, I'll definitely need your support to get me on to the next goal which is 5 million views.

What's Next?
Like my entire Philippines trip so far, I really don't know what to expect from the days ahead. I'm leaving Bohol for Siquijor Island. It's a small island near Cebu, and hopefully it makes for a pretty cool place to shoot photography.  I'll be catching the ferry to get there, and hoping things go fairly smoothly with only a healthy dose of misadventure.