Phew. I'm out.
Nothing against Morocco, or the people of Morocco, or anything like that. But, in these times of total uncertainty, it's good to be back with those you love.
So thankfully, I'm back in the UK with Jodie. At this point. Nothing else matters. My business could sink, borders could close forever, but as long as we're together, I'm good.
Now let me backtrack and explain how this all went down. And if you haven't read what happened, the story is here.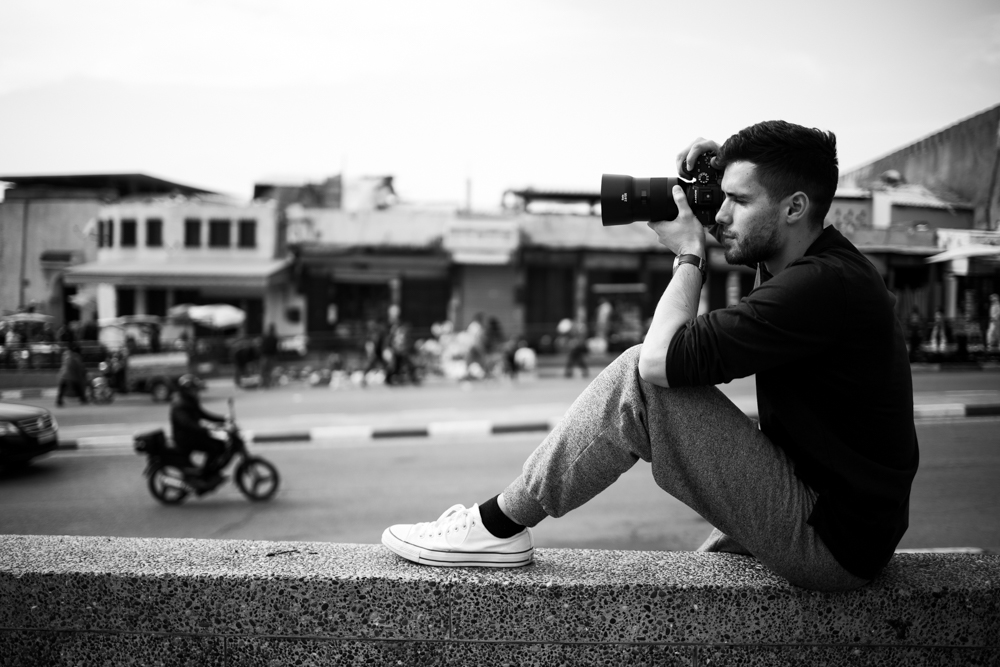 The Morocco Timeline
The last you heard from me I was stuck in Morocco. All the flights were blocked and both land and sea borders were sealed. Now, just 24 hours after I wrote that, I'm in the UK. To kind of understand how I got to this point, I think it's first important to understand the timeline of things in Morocco.
They went a little something like this:
March 10th – we arrived in Marrakesh. There were 2 confirmed cases of C-vid. To locals, it was a foreign problem.
March 11th – the day my travel photography workshop started, the US announced that flights between Europe and the US would be stopped. Most of our participants were flying home via the UK or direct to Canada – and we were told that US citizens and residents would still be able to fly.
March 14th – The US added the UK to the list. Still, we were fine as most were going through Canada, and Americans were told they'd still be able to fly home.
Late March 14th – in the evening the Moroccan minister of Transport and Logistics tested positive for C-vid. Within minutes of this becoming news, the country said protective measures would be taken.
March 15th – Morocco closed all it's borders (land, sea and air) and stops all flights out and in. We're stuck and told that we might not be able to leave until the end of the month. Our respective embassies tell us they're working on it, but to brace for the long haul: stock up on cash, and snacks. Funny, they didn't say anything about toilet paper.
March 16th – Morocco announced that some relief flights would be allowed out. But, no real information came out about how it would work.
March 17th – It became clear that there would be relief flights only on March 17, 18, and maybe the 19th. Moreover, you couldn't book these online, you had to go to the airport.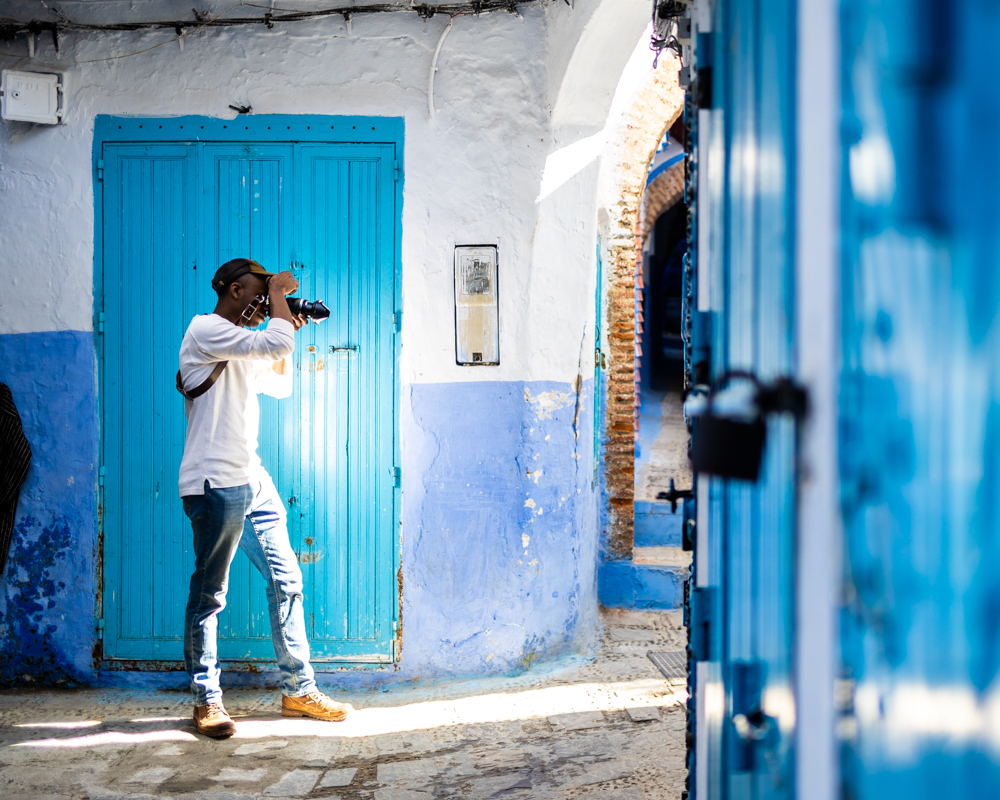 My Timeline for Getting Out
March 10th – everything is fine.
March 11th – oh well, everything is fine.
March 14th – everything is still fine.
March 15th – uh oh
March 16th – Let's come up with a game plan
March 17th
We came up with a game plan on the morning of the 17th. We'd carry on our day in Fes, do some street photography and explore. Then, on the 18th we'd head to Rabat and see what we could do about flights.
At about 3:30pm, it became clear that you wouldn't be able to book relief flights online. In fact, any flights that were being booked online were almost definitely getting cancelled.
So, we changed plans. We headed to Rabat.
Our thought process was that we could try to see what the flight situation was in Rabat. And, if there were no options we'd head to Marrakesh on the morning of the 18th.
The Airport
When we got to the airport, there was a massive line for tickets. We got into it. We honestly had no idea what we were cuing for.
As we got closer to the front of the line we found out that it was a RyanAir flight to London that they were trying to fill as a relief flight. The flight was supposed to leave at 915pm. It was 1015pm already and the line was tense. People were shouting at officials at the airport claiming they were corruptly selling tickets to friends behind our backs. I don't doubt they were.
At about 1030pm we got to the front of the line. And, magically, we all got spaces!
When we got on the plane, everyone on board cheered. Apparently they told us that we'd be the last ones to board. It was 1115pm and most people had been sat on the plane waiting for over 2 hours. As it turns out, only 2 people after my group made it onto the flight. We were very, very lucky.
Honestly, it was the craziest thing ever. Jodie always claims that I'm the luckiest person. I don't know how true that is. I believe you make your own luck through smart decisions and putting yourself in the best position possible. I think we did that.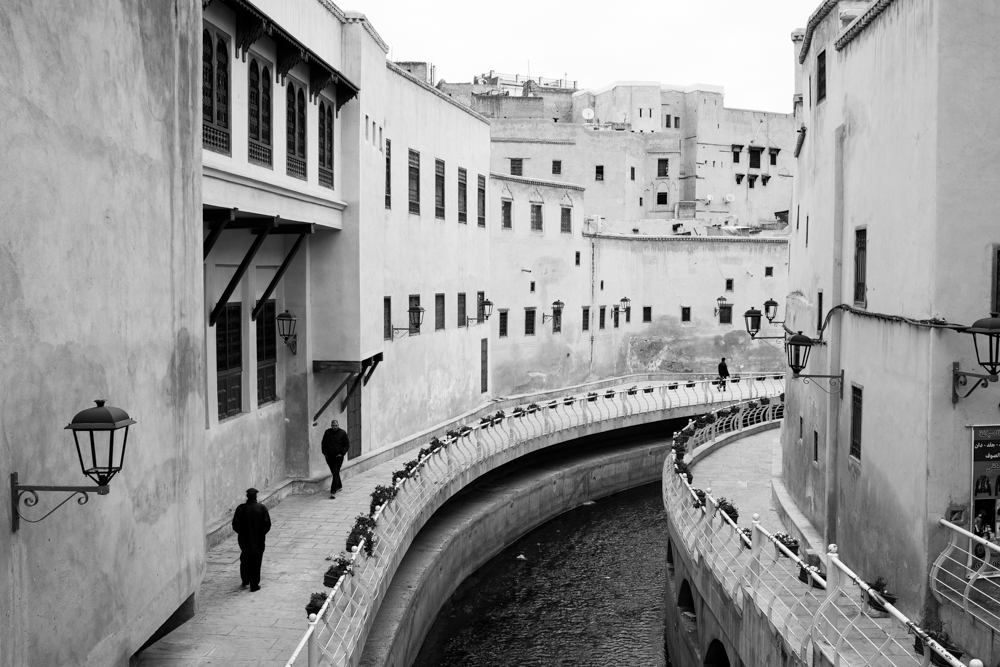 The Rescue Flight
It might sound dramatic, but the flight out of Morocco felt like part of a dream. Looking back, it feels like it didn't really happen. It felt like something you see out of a movie when people are escaping a war, or revolution. In fact, it kind of felt like that scene in Argo when they're taking off and the police are chasing the plane to stop it.
There was this huge sense of relief when we got on the plane. But, as soon as the plane started to move, the relief turned back to stress.
The plane RyanAir sent must have been one of their most rickety and old. And there was no space for luggage in the overheads, so there were bags all over the floors. And there was some bumpy turbulence leaving Morocco. I kind of had this thought of, "we're going to get out of Morocco only to die in a plane crash, aren't we?"
Fun fact: I get scared flying. If I don't have a window seat or can see out a window, I get extremely anxious in turbulence. I was in the middle.
We landed in London at 215am. And though I think I was the only one on the plane who did, I definitely let out a cheer when we touched down.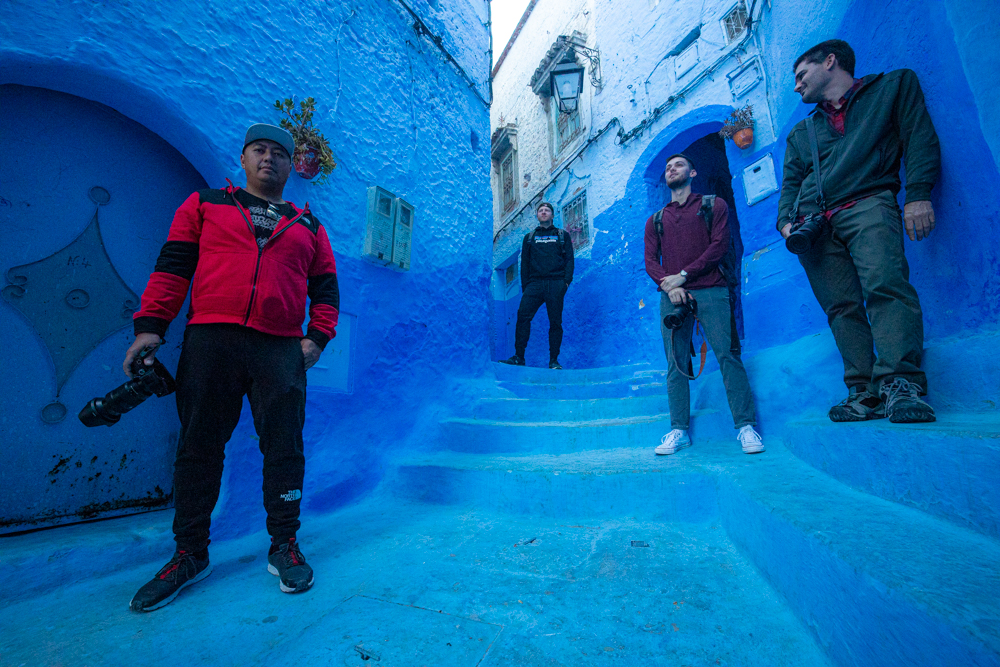 So What Now?
What now? Honestly, I have no idea. I need to get back to Canada at some point to renew my driver's license and see my family. I'm hoping to do that in May. But, for now, I'm just happy to chill in the UK.
Hopefully I can get out and do some photos as well – if and when isolation recommendations are lifted.
For now, there's a YouTube series starting from the Morroco trip – and all the adventure that came about in that experience. Then, well, I guess time will tell.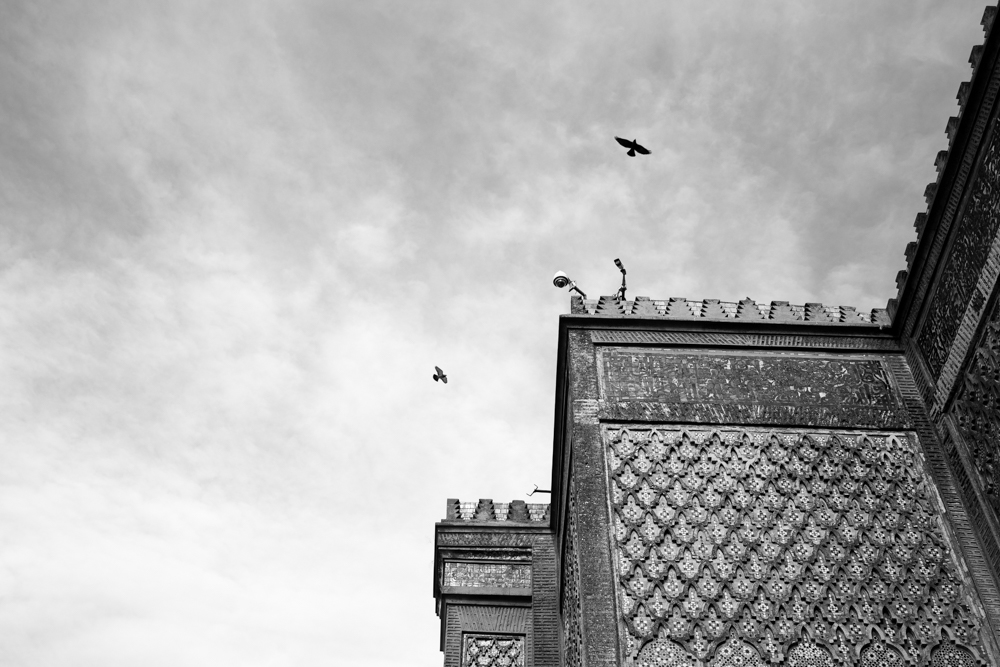 Workshops?
I've been asked what workshops and tours will go ahead. Right now, both Patagonia and Peru were postponed until 2021. We have a trip to Iceland in June and to Georgia in July. I'm very hopeful that both of those trips will still happen.
But, I'm prepared for anything at this point.
Isolate
I think my goal moving for the next 2 weeks is to isolate myself from everyone by Jodie and her family. I'm going to spend at least a week catching up on work. Then, I'll re-evaluate.
I'm thinking that as long as I have a full tank of fuel, packed meals, and sleep in the car, I could probably go out and do some photography at a couple landscape photography locations. I mean, I could go for 2 or 3 days without touching a surface aside, right?
Anyways, that's for future Brendan to think about.
For now, I'm just wishing you all the best. We'll get through this all if we stick together and support one another the best we can. Stay safe, was your hands, limit interaction, and we'll get through this all soon. And when we do, the photos will still be there to make.