To wind down a wild couple months of travel, I finally made it to Cuba.  Of course, if you read my last post you'll know that it wasn't without miscue.  I made it to Cuba 2 days later than anticipated. But, still on time for the start of the travel photography workshop I ran there with Jeff Bartlett.
Rather than toss out a dozen different posts from my time in Cuba, I thought it made sense to instead update with a series of travel diaries from the 2 week workshop.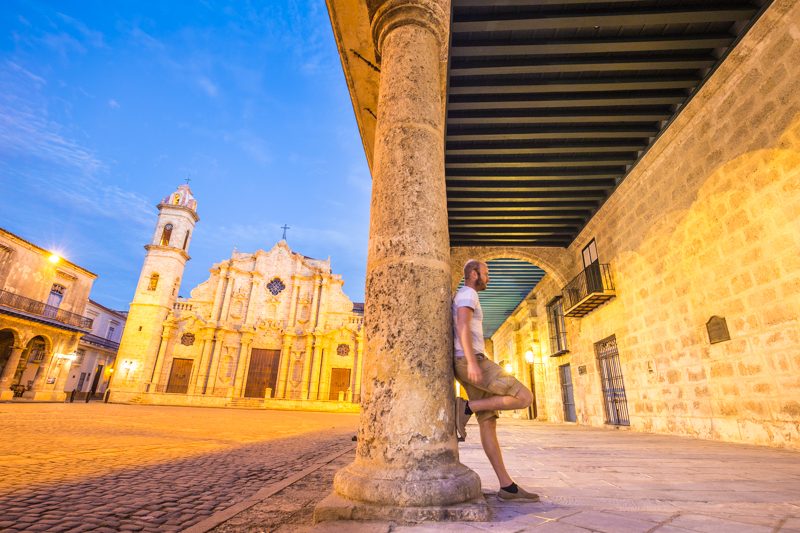 Street Photography in Havana
Havana is awesome. I don't think I appreciated it enough last time I was in Cuba.  In fact, I kind of wish that I would have given our photography workshop participants another day to explore – although most of them did arrive early and spent a couple days there.  There is just this feeling to the city that is so different to anywhere else I've ever been.
It's an amazing place to shoot street photography, too. We took the participants around the city on our day in Havana and took portraits and tried to capture the street life.
Aside from the street photography in Havana, there are lots of plazas to photograph; and the architecture is beautiful as well.  On both the first day of the tour and the last day of the trip, we photographed different parts of the city.  These are a few of my favourite shots of the city.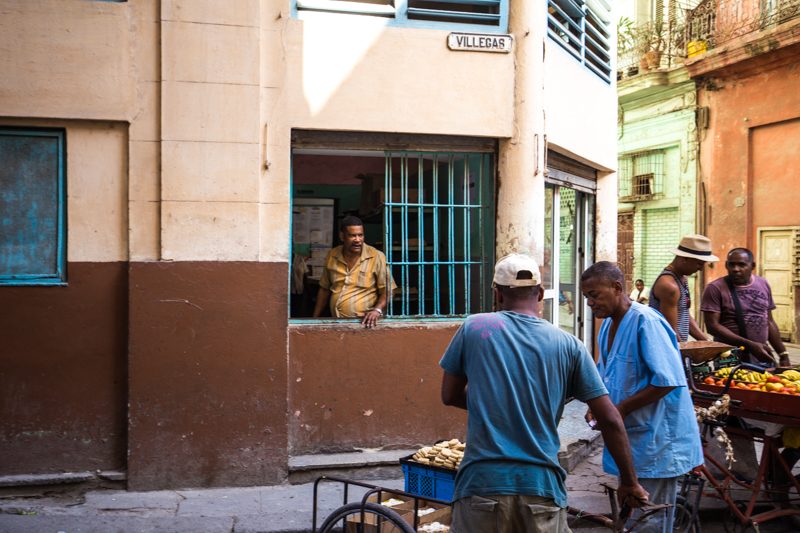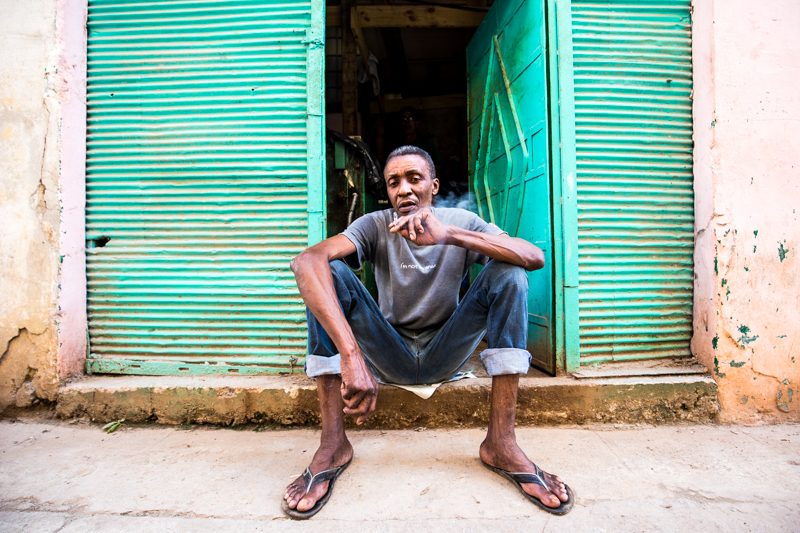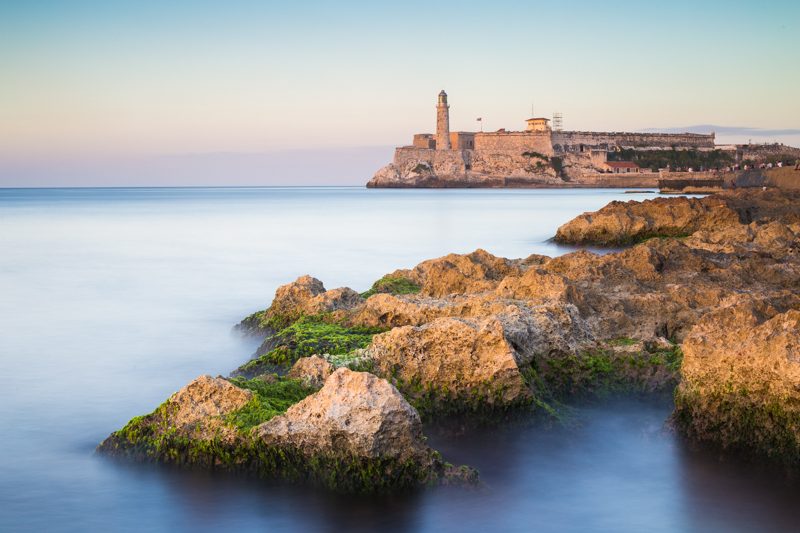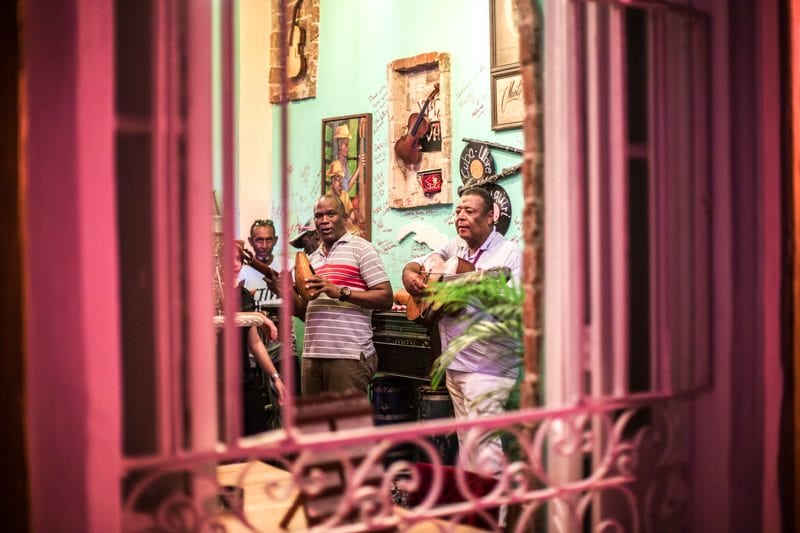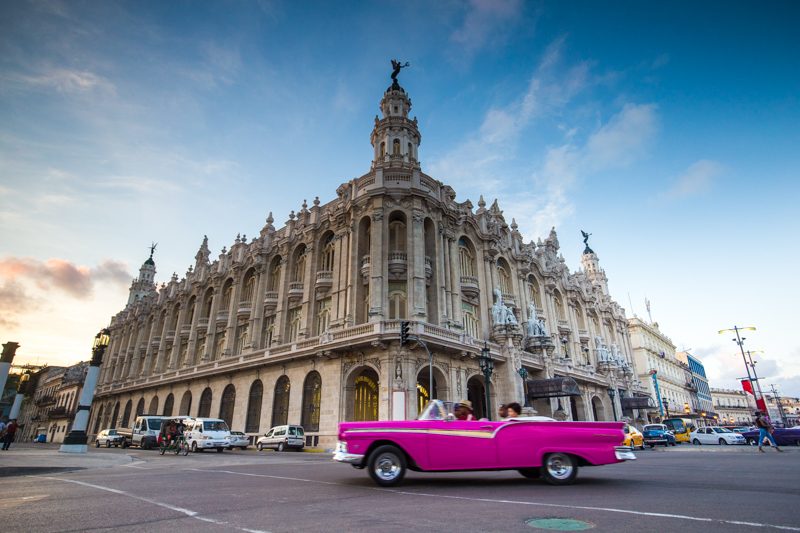 Viñales is Always Impressive
When I spent a month in Cuba on a location scouting trip, I loved Viñales. I thought it offered such a cool variety of things to photograph.  The town is set within a series of limestone karst pillars which are stunning.  For me, there is no more impressive landscape in the country. Then, within the hills there are a number of impressive caves to explore.
Beyond the landscapes and nature of Viñales, there's the farm life of the region.  This is the most important tobacco-growing region of Cuba, and almost every farm is planted full of the crop.  As soon as we arrived in town, we took our group down to a farm and had a visit. We also had the owner of the farm take us through the process of growing tobacco, as well as rolling a cigar.
In town itself, you'll not find a people on the planet more open to being photographed.  We did some street photography one afternoon, and not a single time were we ever turned down for a photo.  A couple of us even got invited into an old-folks home and played an intense game of dominoes with a group of older ladies.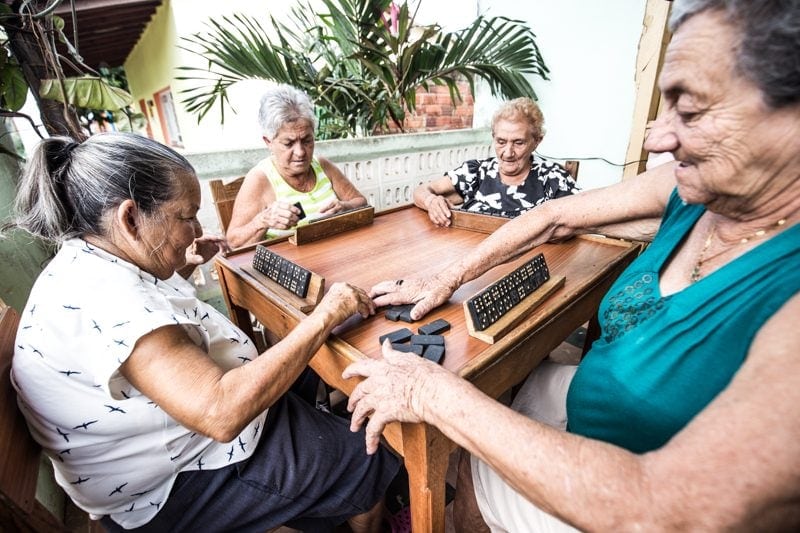 Leaving Viñales, we were treated to an amazing scene of fog over the valley.  It made for some beautiful images.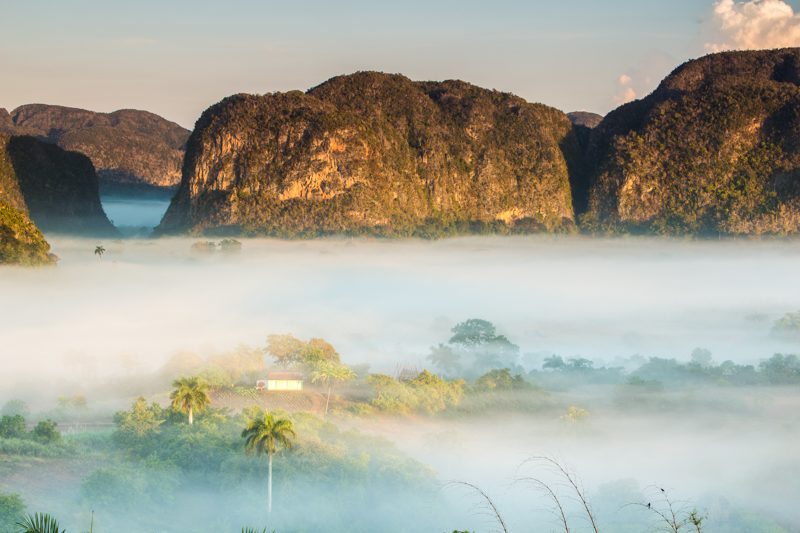 Beaches, Bays, and lost GoPros
We left Viñales for the Bay of Pigs.  It's a place that I didn't get to visit on my first trip to Cuba.  It was cool! But, it also set off a series of events that would cost me a bit of money, and a few electronics. I got a dome for my GoPro. A product made to help you get those underwater photos that also show half the world above the water as well.  It's a type of photography I had never done before, and was hoping to try.  But, carrying the dome out onto the rocks, I dropped the dome and it shattered.  Still, we got some cool photos of the coast at the Bay of Pigs.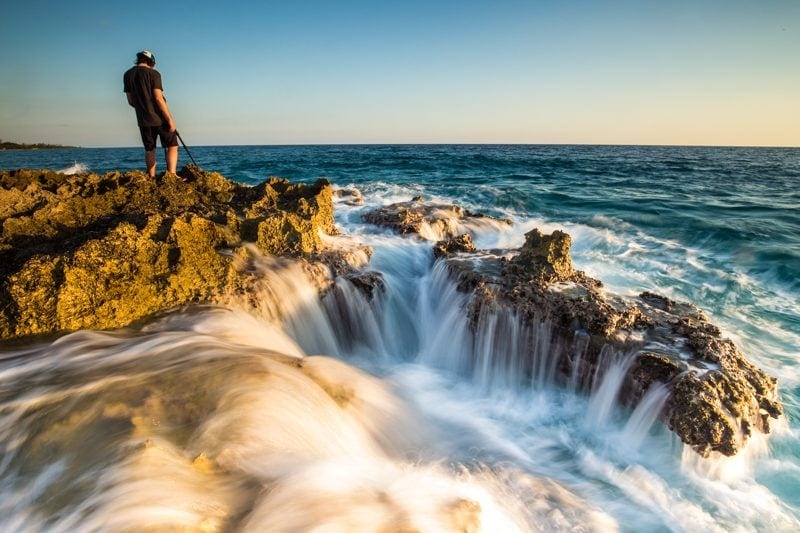 After the Bay of Pigs, we pushed for the town of Trinidad.  On the way, we stopped at the most impressive waterfall in Cuba: El Nicho Falls.  Amazingly, I didn't lose nor break anything at the falls.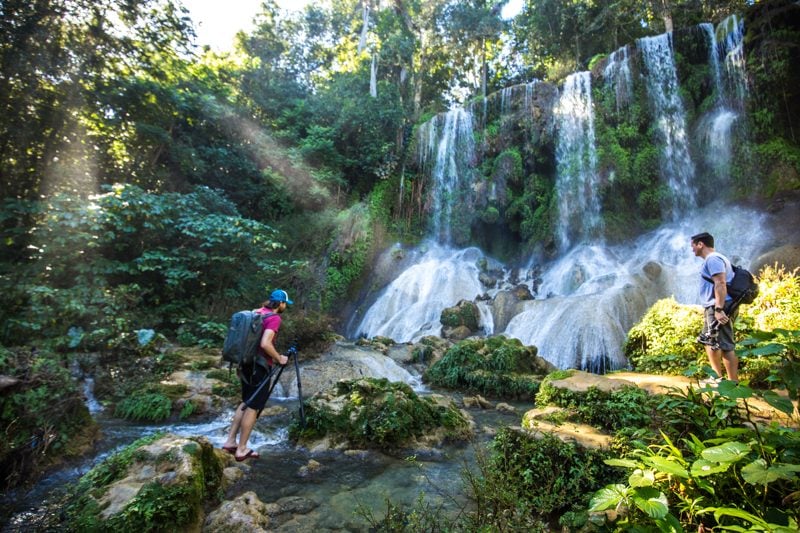 Unfortunately, by that same night, I'd lose my GoPro.  After doing some shooting in Trinidad, we went our for a couple drinks.  I brought my GoPro along, and somehow left it shooting some time lapse somewhere.  I'll never see it again.  On the bright side, losing the GoPro forced me to be a bit more creative with the vlog and I think the video that resulted from the couple days was one of my better ones of late.
Despite losing some gear, Trinidad was good to us.  It's such a photogenic city, and though it's quite touristy, there are lots of great photos to be had.  There are also so many interesting people hanging around, and like Vinales, they are almost all very willing to have their photo taken.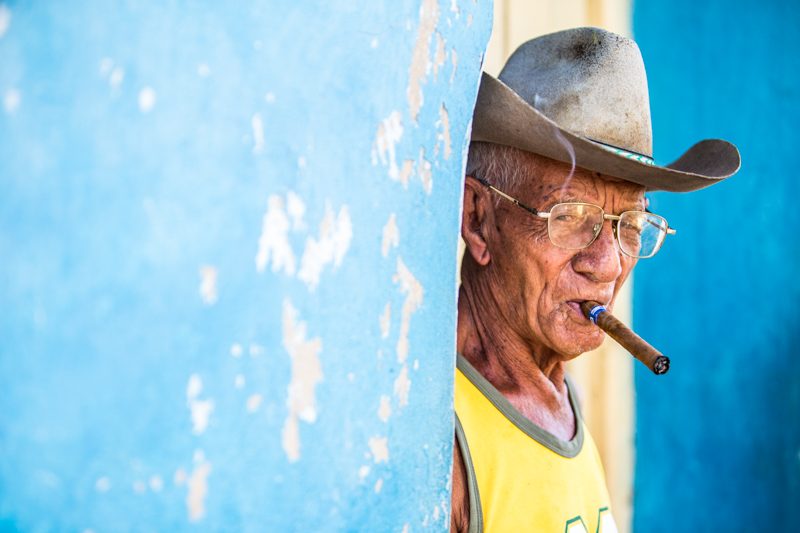 Leaving Trinidad, we headed for a couple days in Camaguey, although I focused most of my energy on teaching our workshop participants and less on shooting.
Then, finally, we ended up in a resort in Varadero where we did some classroom sessions and photographed some of the seascapes out that way.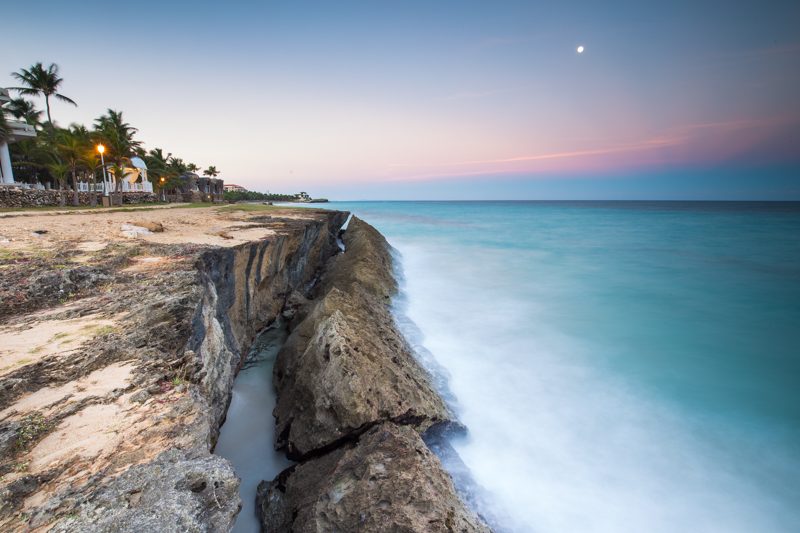 Heading Home for the Holidays
Don't get me wrong, I loved Cuba, but I was so excited to finally be on my way home for the holidays.  It's been a really busy couple months. Within a 2 month period I've been on 5 different continents and in 11 different countries.  It's been crazy. And, I feel like my energy has been getting away from me a bit.  I think that it's really easy to pull away from yourself as a person a bit when you're out in the world on your own, especially when you're vlogging, instagramming, and leading a bit of a self-focused life.  I needed to head home to get centered again.
So, after a couple long flights, I landed in Arizona for the holidays.
What's Next?
We actually just announced photography tours in both Peru and Iceland, so be sure to check them out!  As for me and my travels, I'm here in Arizona until mid-January.  I will be based in Phoenix where my parents spend winter. I will be making trips out to places like Sedona, Havasu Falls, Joshua Tree, and maybe checking out a couple new locations as well.
There should be some fun photography-related content coming soon.  I also have a bunch of new electronics so there will definitely be some gear reviews coming as well.