Since I'm behind in posting, I am still breaking these posts up into a series of stories rather than a post for each vlog I post. It just makes the most sense. I mean, let's be honest, even doing it this way I probably wont get caught up any time soon.
This installment of travel diaries comes from the first couple days in Goa, India on the project.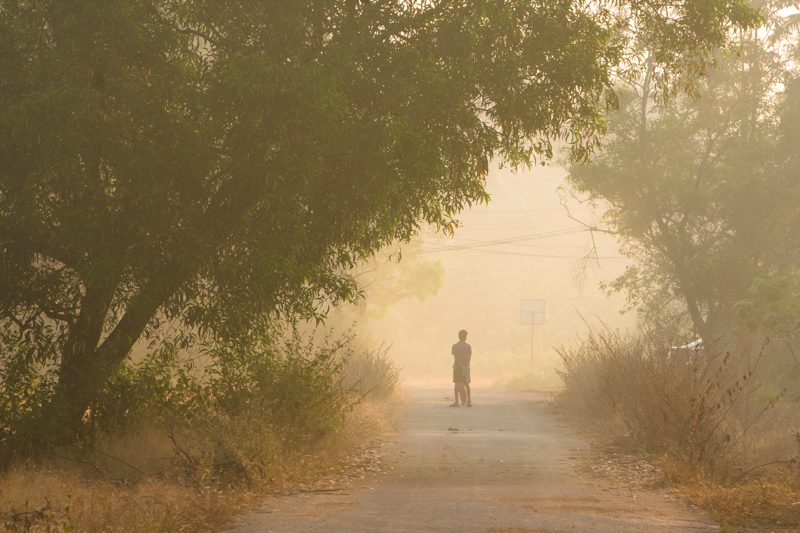 Drunken Yoga
After some really long travel to India via France, I landed in Goa. Somehow, I didn't have jetlag, and actually didn't feel tired at all from all the travel. So, upon arrival, I went for a run in Panjim city, and then met up with the other participants of the project.
We went on a quick tour of Old Goa, and then had a welcome party on a boat which served as a really nice ice breaker to get to know all the other bloggers, vloggers and photographers. Somehow, the night didn't end at the party and most of us went out on the town and were out until about 3am.
The next day, we had a car picking us up at 6am to take us to yoga on the beach. When I woke up, I was still just about as drunk as the night before. So, for the first time I ever did yoga, I did it drunk off my mind. To be honest, it went pretty well. I actually really enjoyed the experience, and would love to try it again at some point sober.
We ended the day with a motorized paragliding flight over the beach. All-in-all, a good welcome to Goa.
Hangin' at Don Bosco's
Since the project was organized by the non-profit Leave Ur Mark, we had a volunteer opportunity as a part of the tourism project. We headed to a place called Don Bosco's which is a school for under-privileged children. We spent the day doing some art with the kids.
I'm definitely glad it wasn't a teaching project, but rather just a hang out, because my art skills are lacking in a big way. In fact, I'm 100% that every kid in that class room is a better artist than I am, and they proved it with the things they came up with.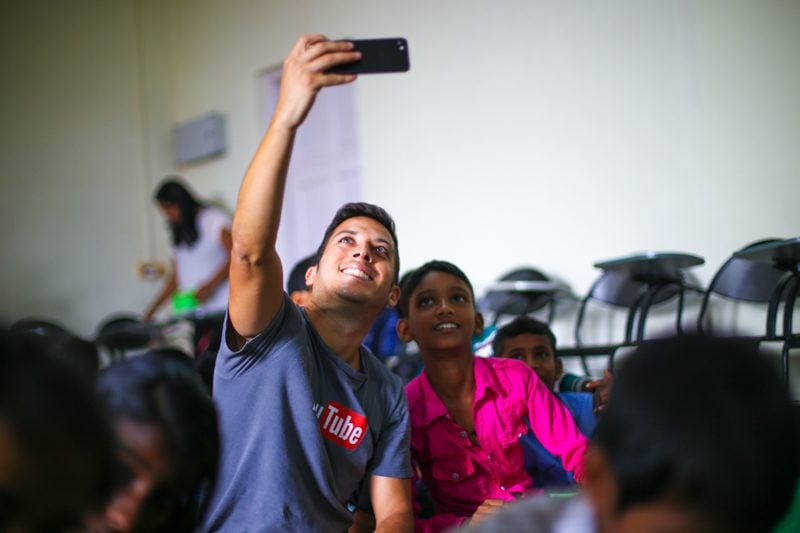 And while I might not be good at art, I am good at causing chaos, so that's exactly what I did. Along with the help of Claudia Ayuso, I managed to turn the art party into a dance party frenzy that was just hilarious. By the time we left, everyone – participants and children alike – were bouncing around with huge smiles on their faces.
Wish We Were Shooting
The one thing about this tourism project that was a bit of a challenge for me was the lack of time we spent actually shooting and creating content. Any time you're on press trips, the amount of wasted time seems to be excessive. There's always press conferences, meetings, dinners, wine-and-dines, etc.. This trip was no different.
We were staying at a place called Fort Tiracol which did have some decent seascapes to shoot, so we did force our way out to shoot the seas a couple times which was nice; but I would have like to go out and shoot more.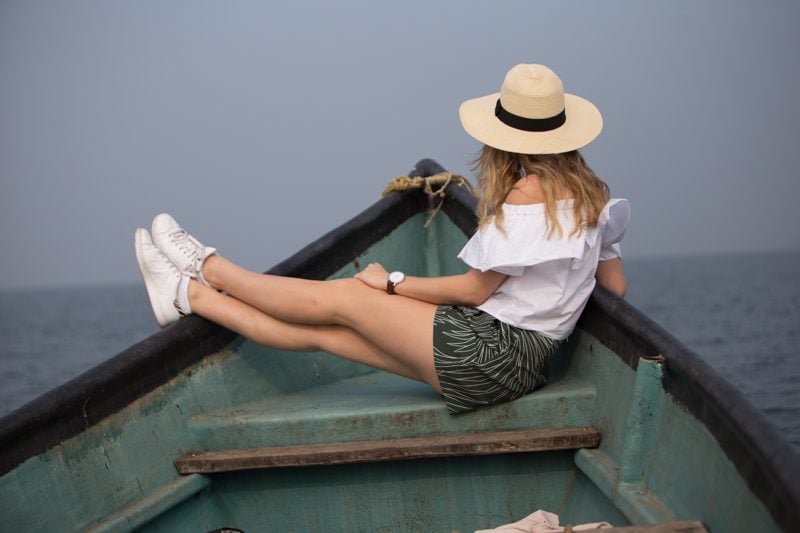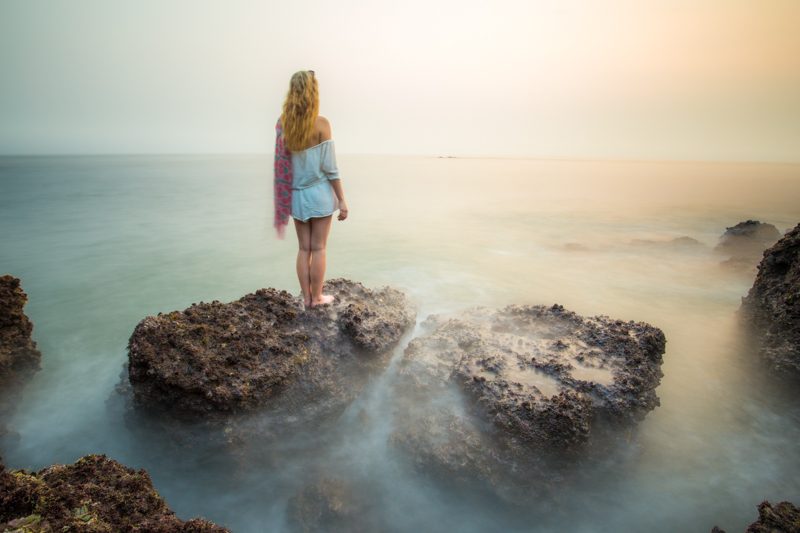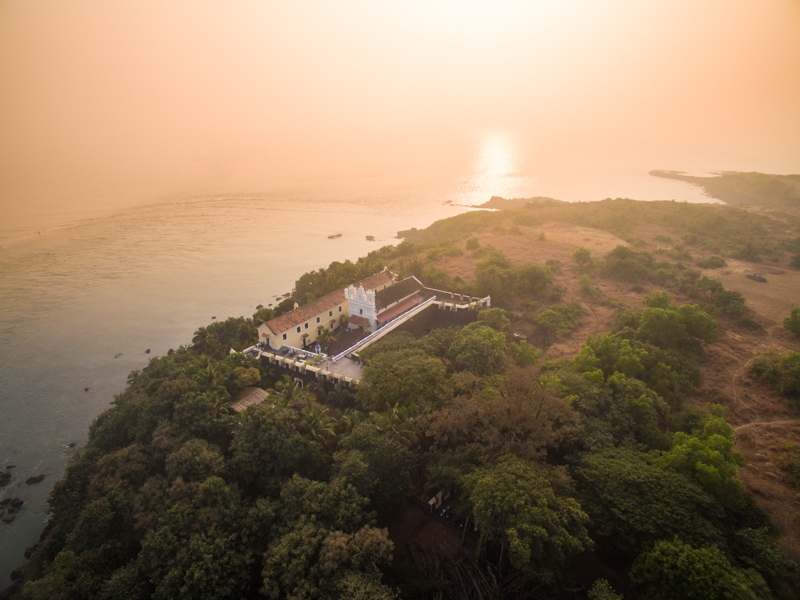 It kind of culminated with a bit of a whingey rant from the car one day when we seemed to be driving to another dinner through another sunset.
But, luckily a photographer in the group named Brian Baldrati spotted a really cool Portuguese-Era bridge on the way to Casa Menezes. We had our driver stop, and we jumped out and shot the hell out of this bridge. It was definitely the best location we got to shoot the whole trip.
At the end of the day, we really only got about 4 proper shoots in the 12 days of the trip. It was a challenge, but I always like a good challenge.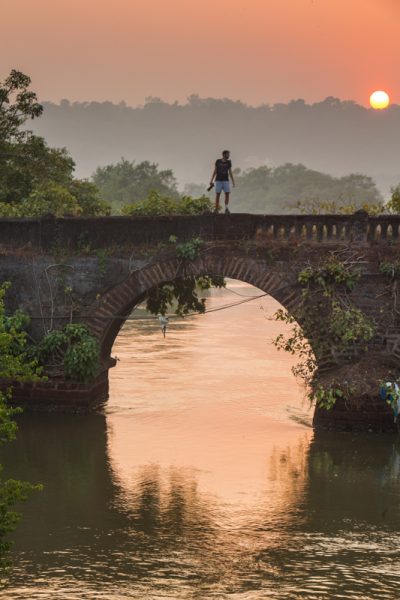 I Lost a Friend…
It was hard for me to leave Southern Africa. It was such an emotional trip, and a really empowering trip. But, before I left I got news that a friend's cancer had come back, and that it wasn't treatable. So, I had a bit of a heavy heart leaving Africa.
But, I thought I'd have more time. I thought I'd be able to go visit early in the new year. Unfortunately, just 4-5 days after hearing the news, I got the news that my friend had passed away. It was brutally hard, but I'm so glad that I was around such amazing people. Really this group of people on the Goa project turned into a little bit of a family. It was nice, and so important, to be surrounded by family when I got the news.
Some More Highlights from Goa
Beyond the quick stories above, we went hiking, catamaran riding, hot air balloon flying, whale watching, surfing, and a did a bunch of other activities in Goa. I was a part of an "adventure" group on the project, and that meant a lot of outdoor activity.
Here are some more photos from the experiences out in Goa.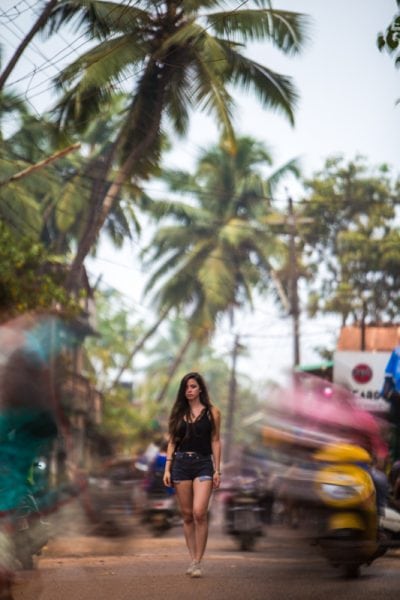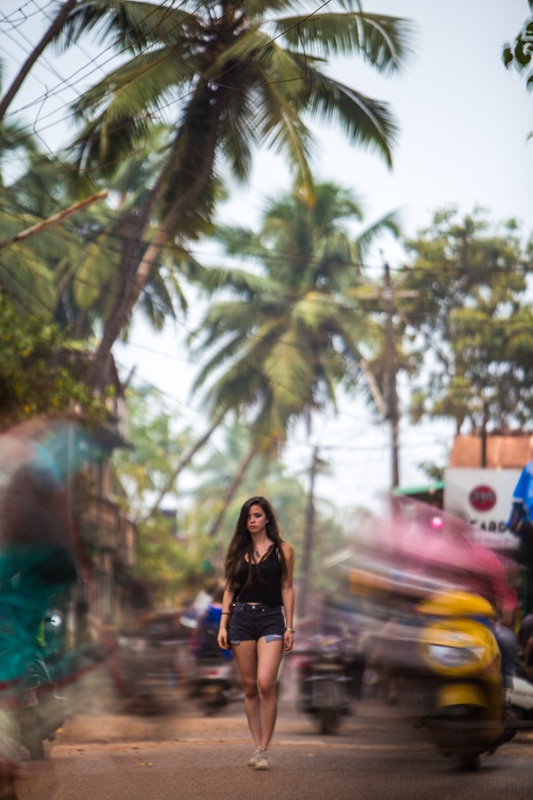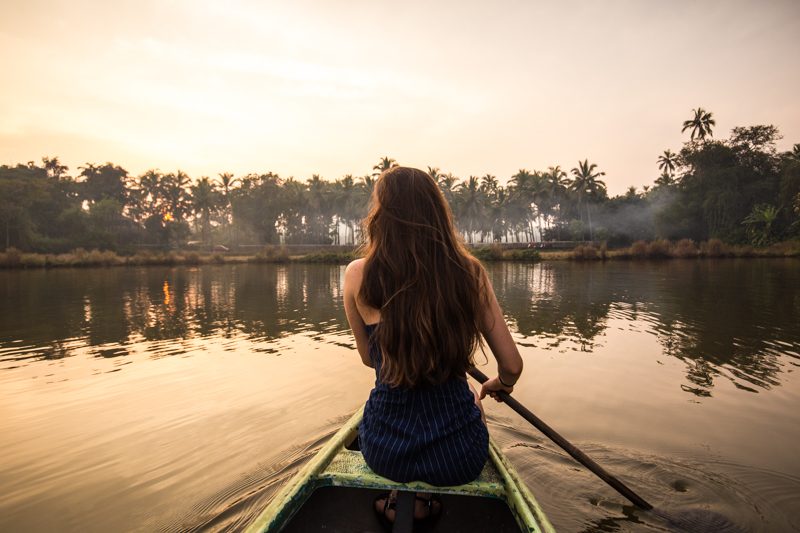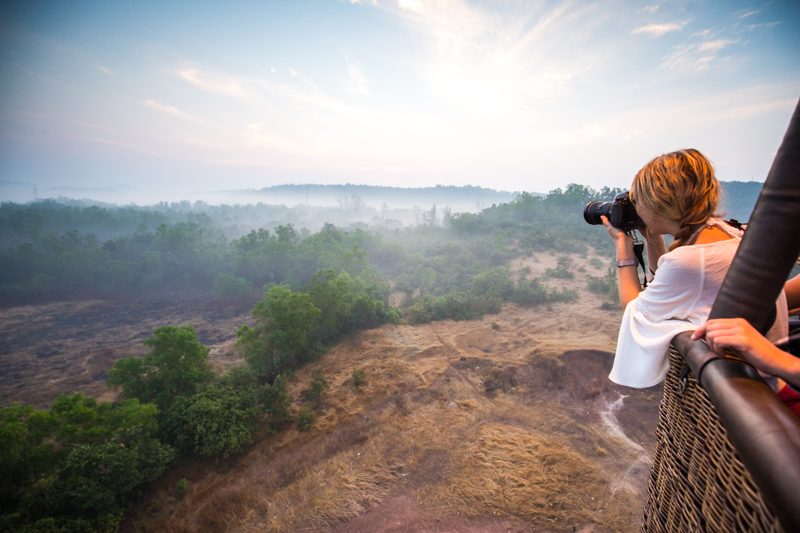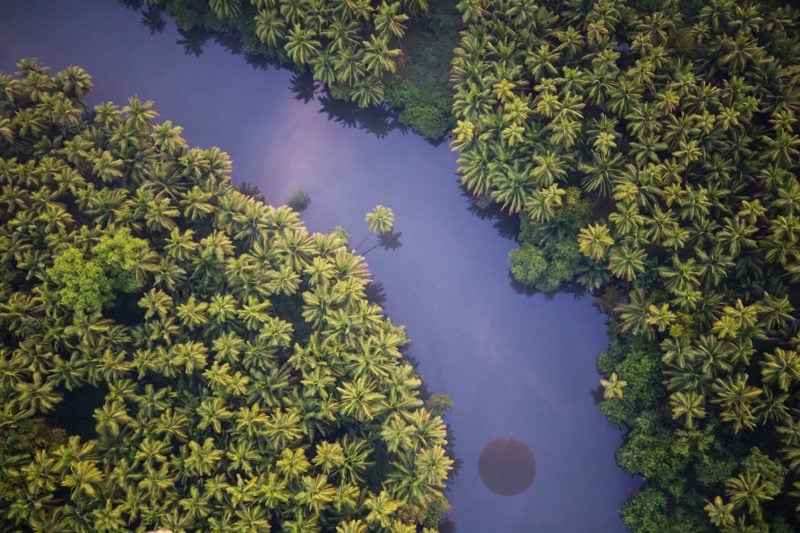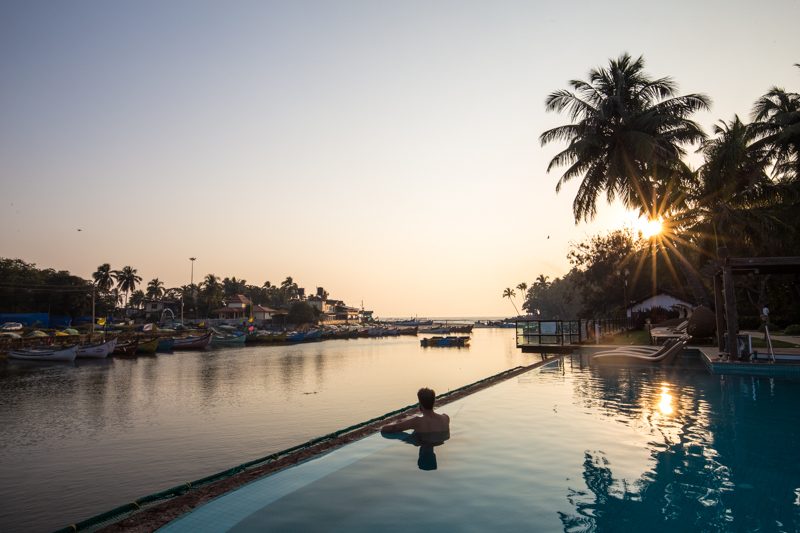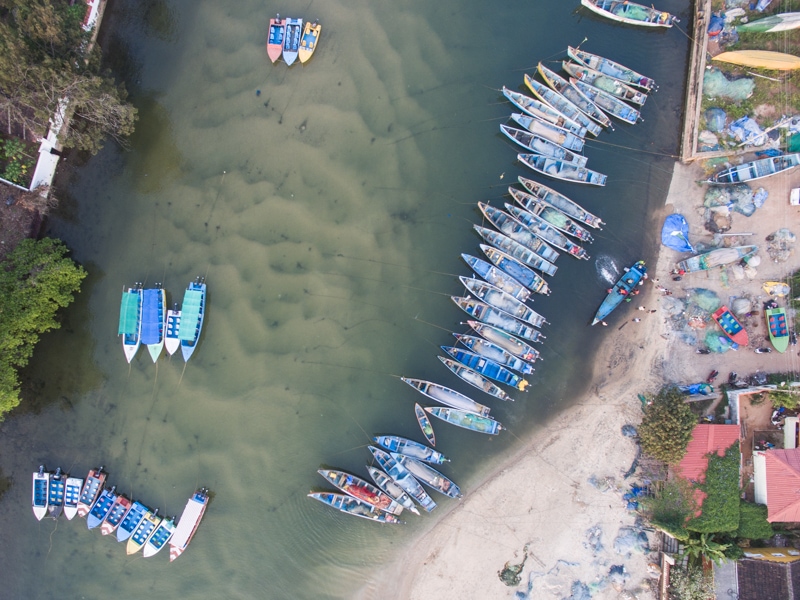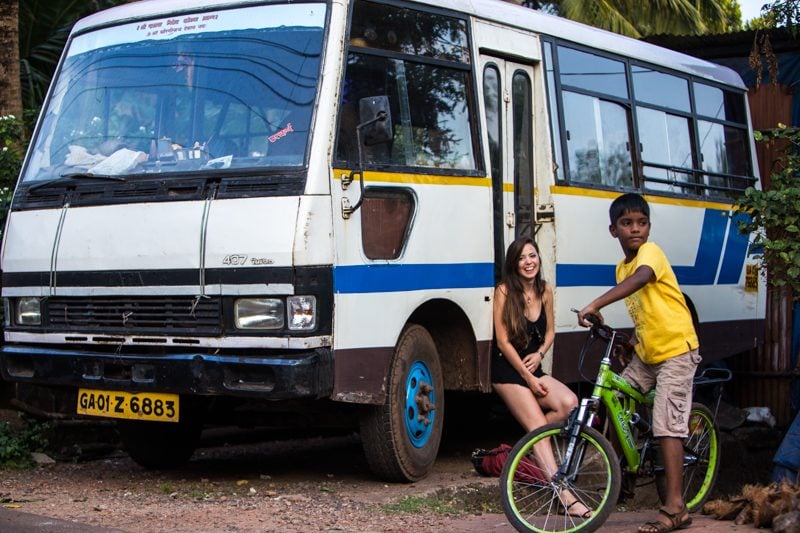 What's Next?
I still have a couple posts from India, although not blog-style. I handed the vlog over to YouTube star Claudia Ayuso, for example. I also have a Q&A video with questions from viewers of the vlog.