Arriving at the coast of Croatia was such a nice change of pace for me.  I'm not a cold weather person by any stretch of the imagination.  In fact, I've skipped winter the past 4 years.  The fall so far in Europe has been cold and rainy.  Moreover, the short days just have a way to bring me down.  I'm usually so energetic, and Europe has made me feel weary.
Split, Croatia, with its light pastel colours, and warmer climate seemed to rejuvenate me again.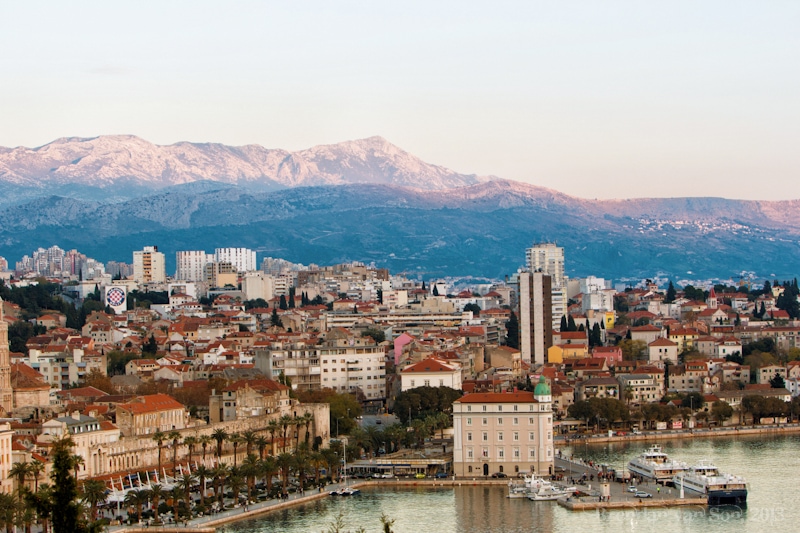 However beautiful Split is, I'd be lying if I told you that some brilliant story came out of my experience there.  It was pretty standard European life.  I ate way too well, looked at lots of buildings, and enjoyed some people watching down by the seafront.  Aside from a day trip to Brac Island, my time in Split was pretty relaxing.  I spent a lot of time trying to work on some time lapse photography, which is something I really hope to build  on.  I also spent lots of time just staring out at sea.
Thus, I don't have much for you from Split aside from some photography. It makes sense, then, to just drop some photography on you from Split. It really is a beautiful town.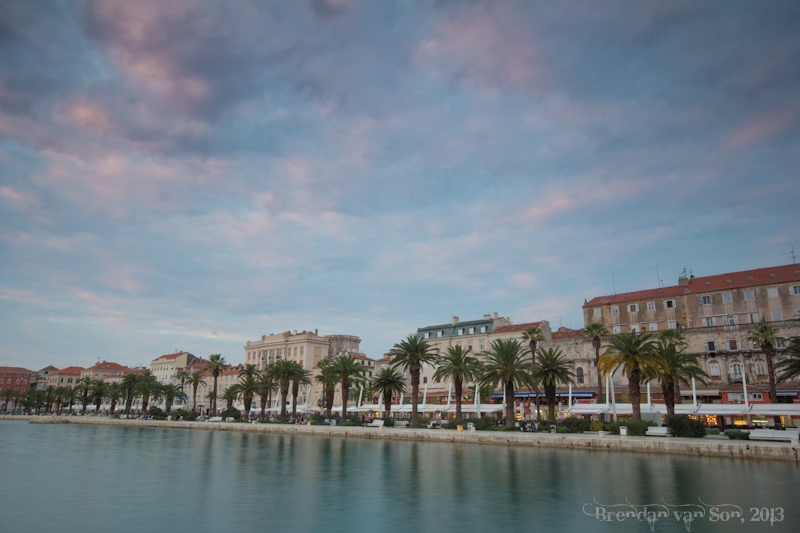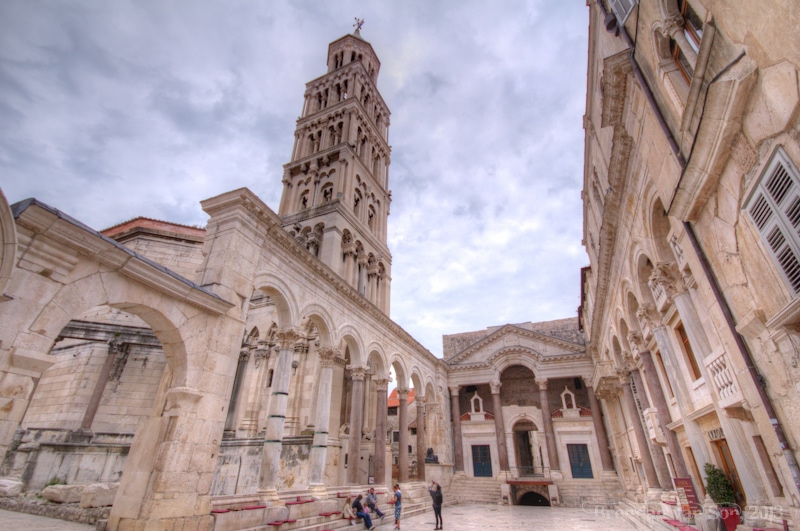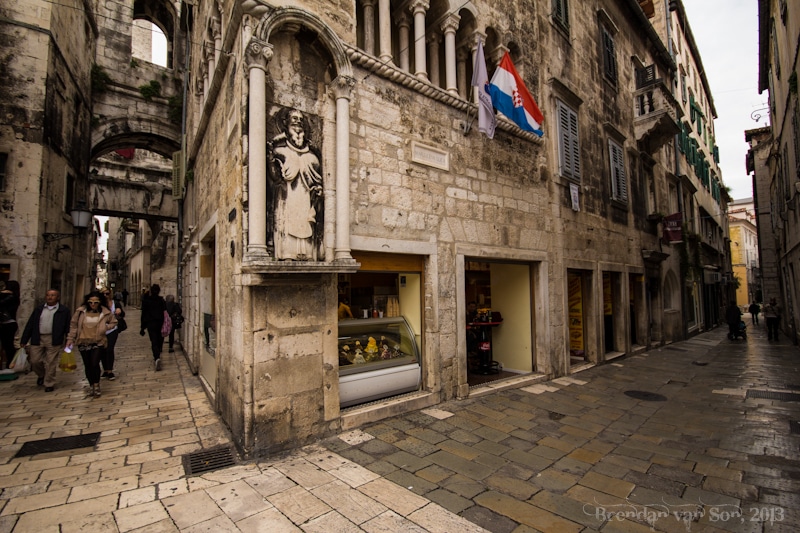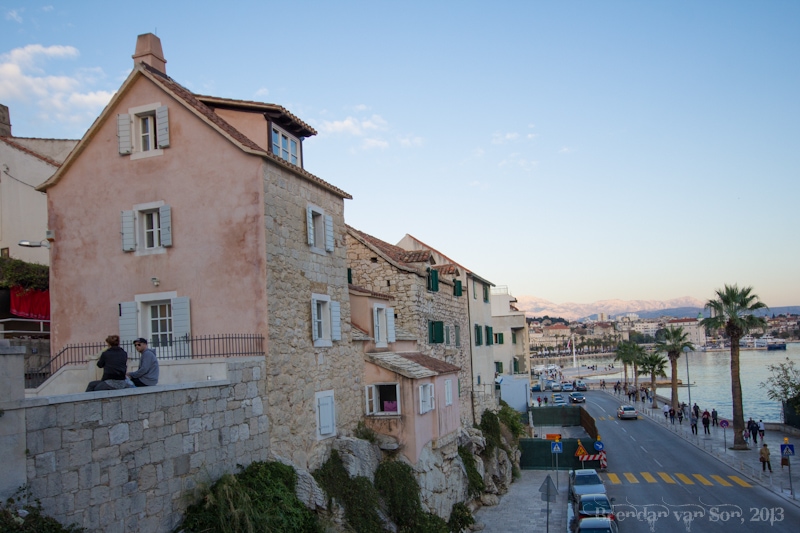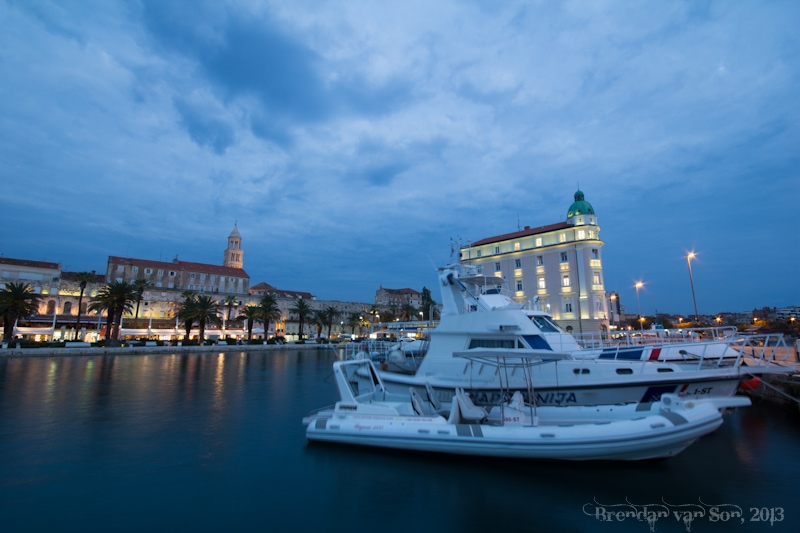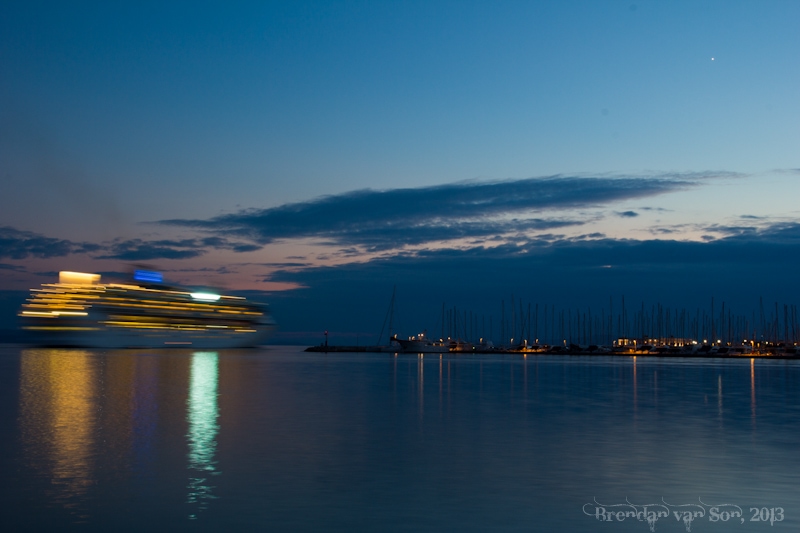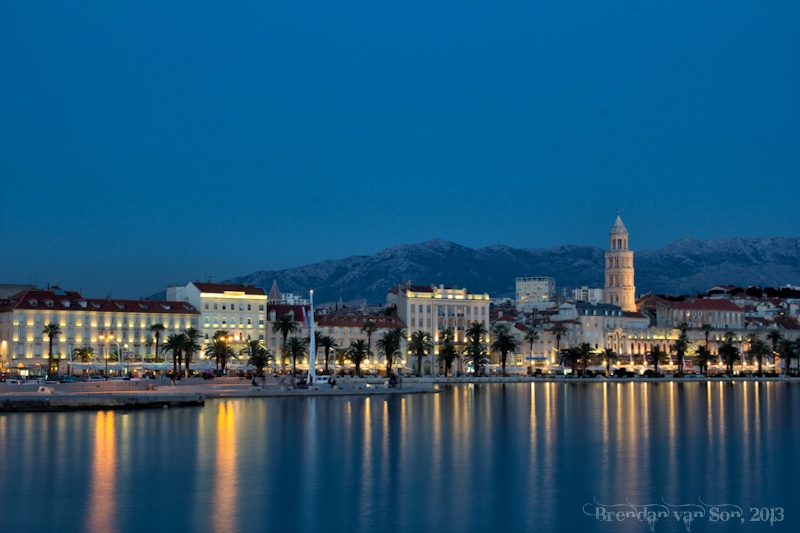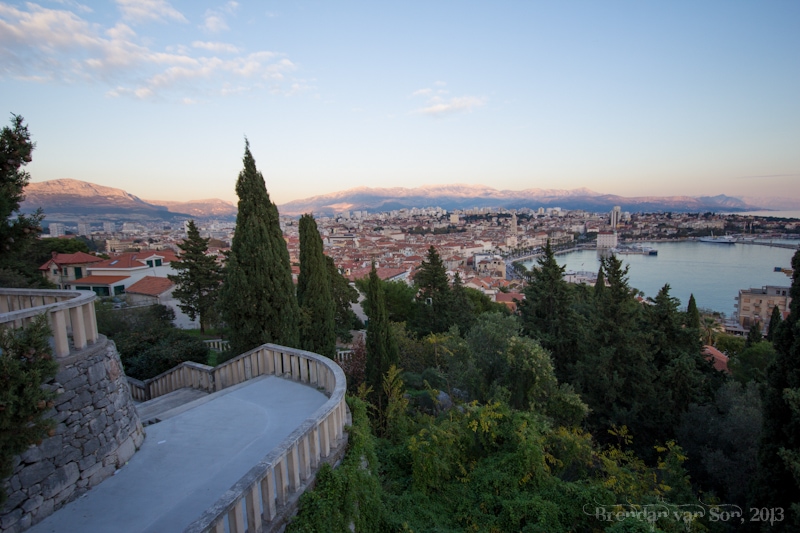 Planning a Photography Trip to Split, Croatia?
Split is actually one of the more photogenic places in all of Croatia. And while Dubrovnik might get the majority of the acclaim, Split is definitely worth a visit.
I managed the above photos of Split in about 2 days. So, if I had a recommendation I would think that you'd want to have at least 2 or 3 full days in Split to be able to properly photograph it.