If there was one place in Cuba I was looking forward to the most, it was likely Trinidad.  Based on the photos I saw from the town, I knew that I'd be able to capture some decent imagery.  Moreover, it looked like there was a little bit of everything to shoot in town – cityscapes, architecture, and of course those classic Cuban portraits.  Thus, I planned on spending 3 nights and 2 full days shooting in Trinidad.  I wasn't disappointed, at all.  In fact, with the exception of Viñales which was superb, I got more usable imagery from Trinidad than any other destination in Cuba.
This is what I got up to in town.


Iconic Trinidad
One of the things I try to do as soon as I get to a certain destination is to shoot the most iconic photo of a location.  Doing this gets it out of the way and lets me focus on digging deeper and creating more unique images.  If I don't shoot the iconic shot right away, I find myself thinking about it and worrying about getting it well I'm shooting other locations.  So, on my first day in Trinidad, I headed up to the Plaza Mayor and photographed the classic view of the cobble-stoned street and the cathedral.  The light was interesting, and I got what I wanted.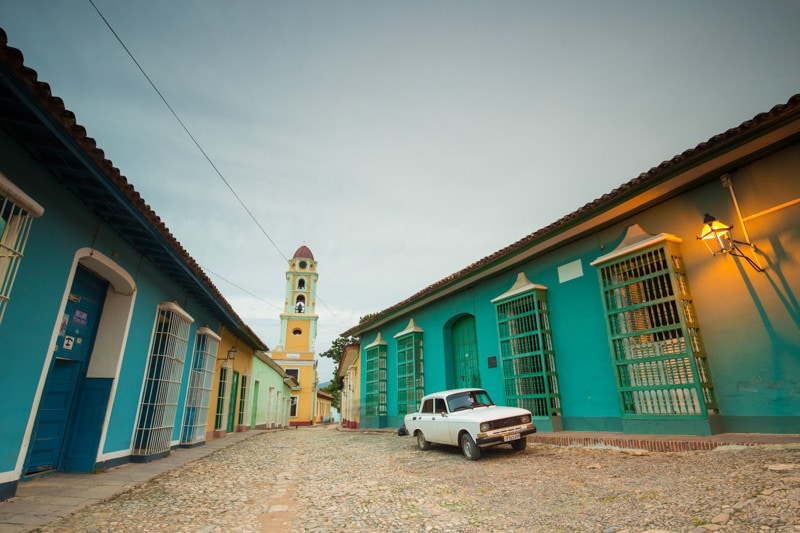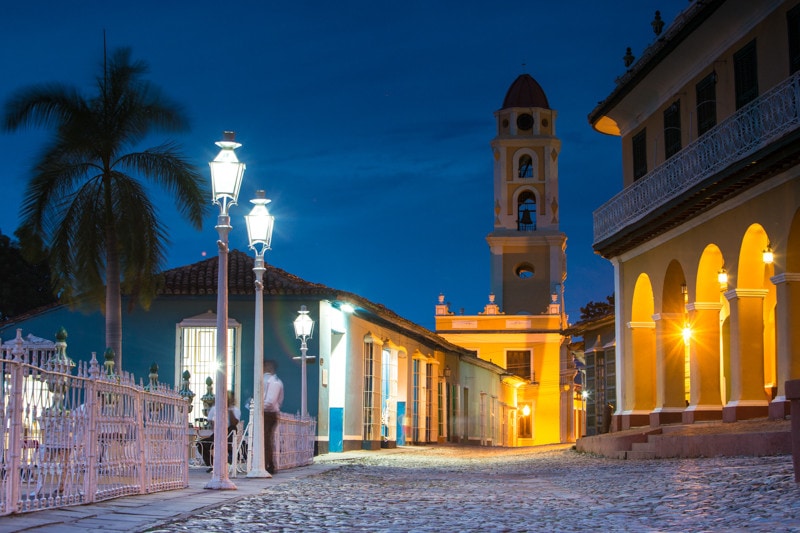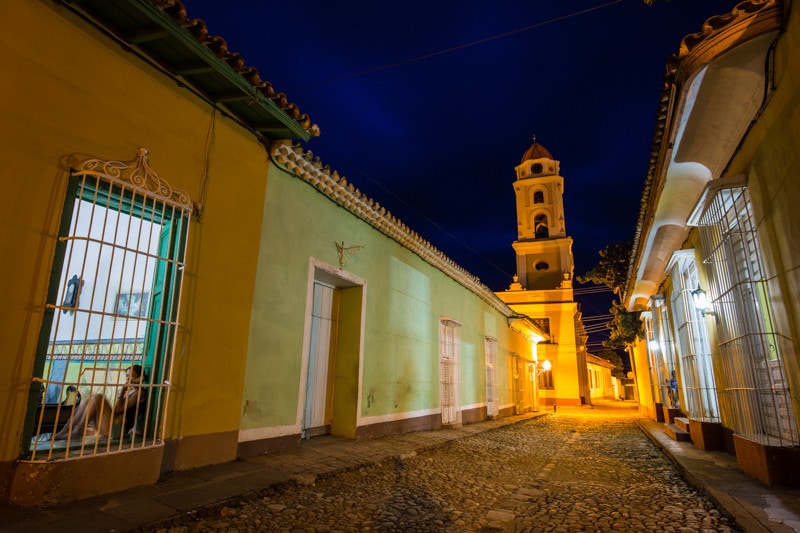 Portraits in Trinidad
On the second day I was in Trinidad, I decided that I wanted to wander around shooting portraits.  The people in town always seem to be out on their front porches or hanging out of windows, so capturing the people would be relatively easy.  I did one round of town with my 50mm f/1.4, and then did a second round with my 70-200mm f/2.8 lens.  I got some interesting portraits – headshots, full portraits, and some environmental portraits, as well.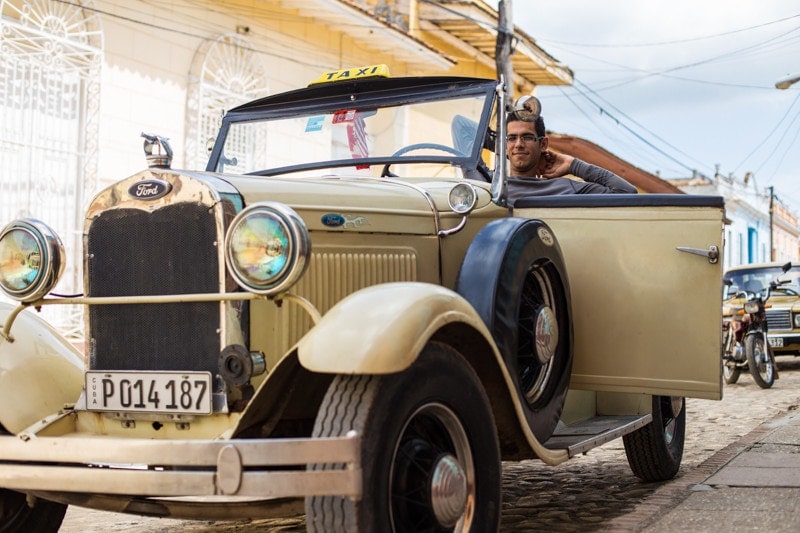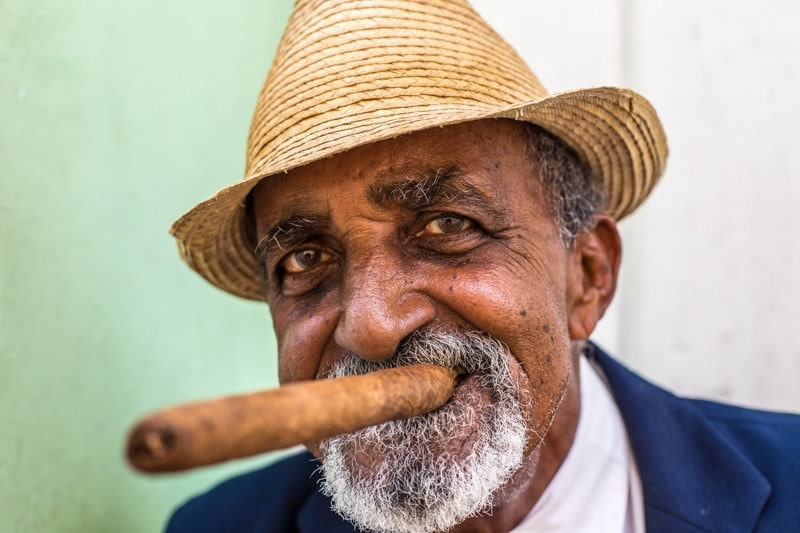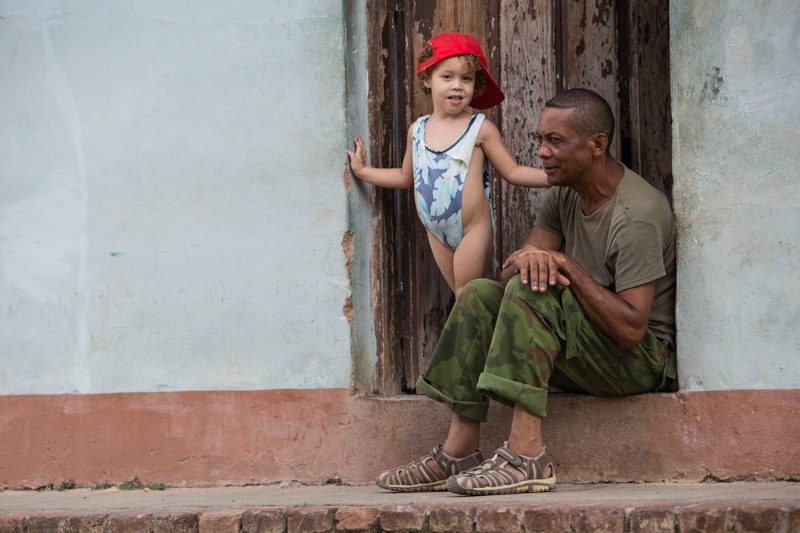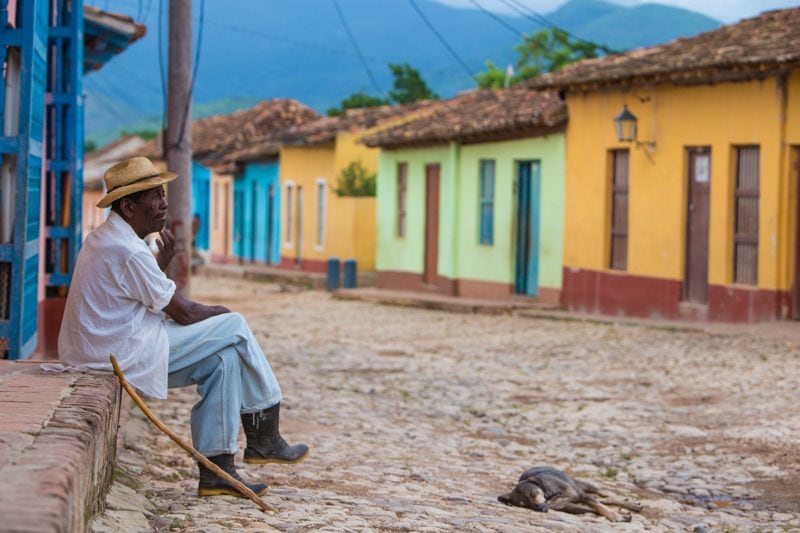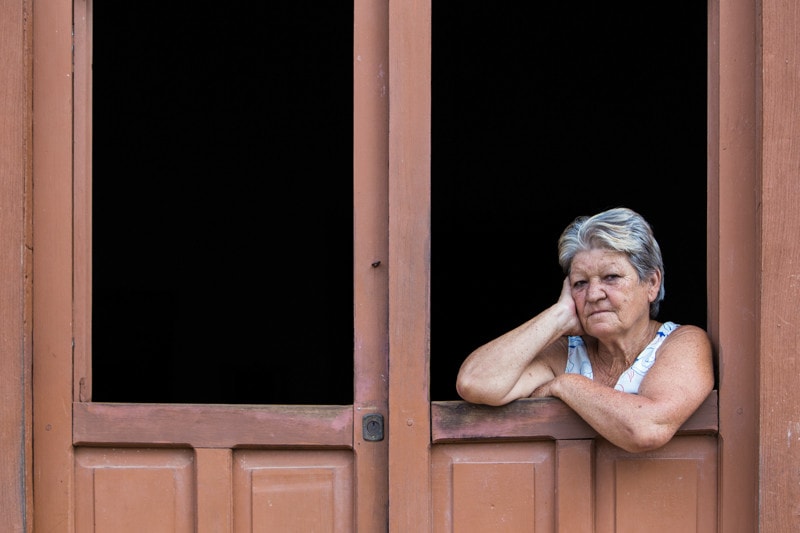 The View from Above Trinidad
My last day in town, there were some storm clouds on the horizon.  So, I thought it would be the perfect opportunity to climb up the tower at the cathedral and shoot some landscape and cityscape images of Trinidad and the surrounding area.  The light was really cool.  Unfortunately, the tower closed at 6pm just before the sunset. I did get some cool images in decent light, but I had to go down and find something else to shoot for sunset and the blue hour.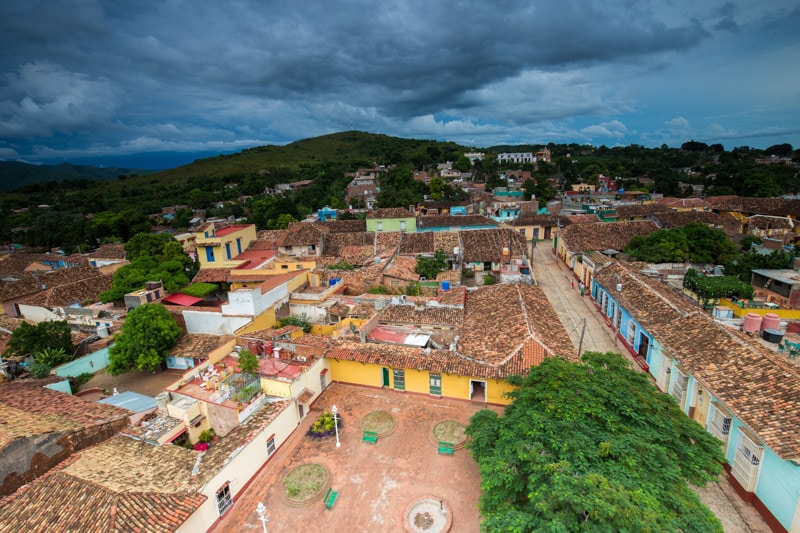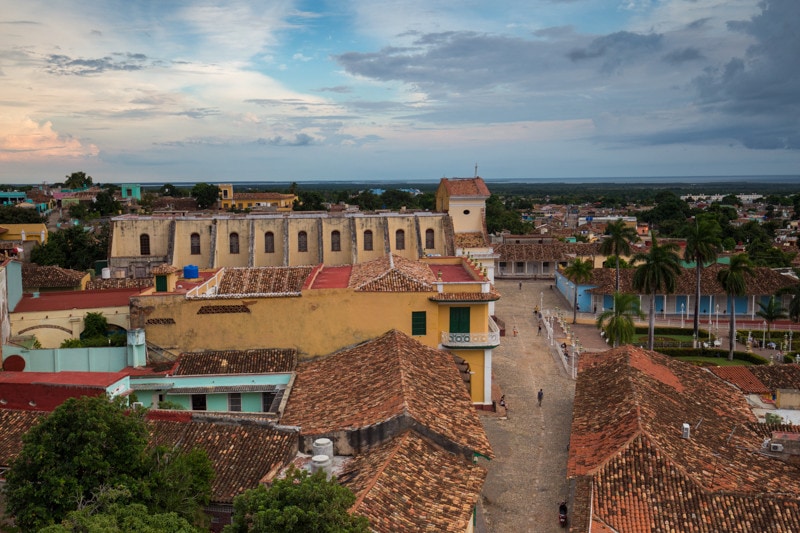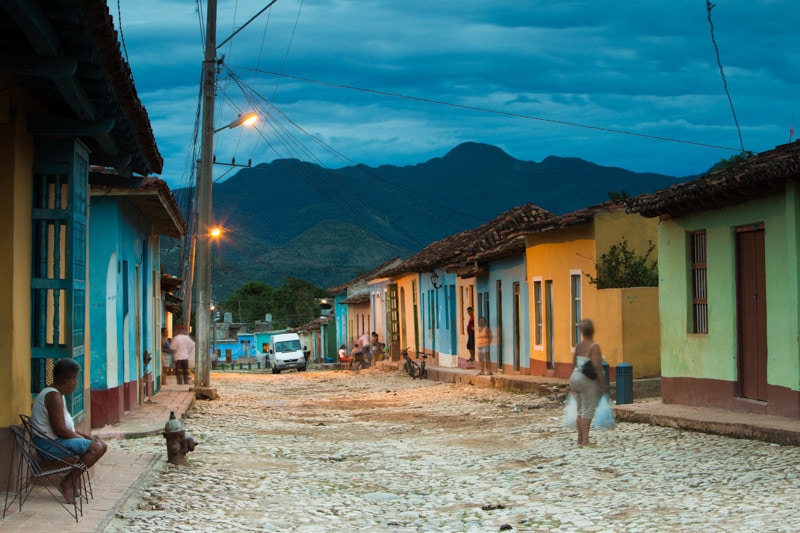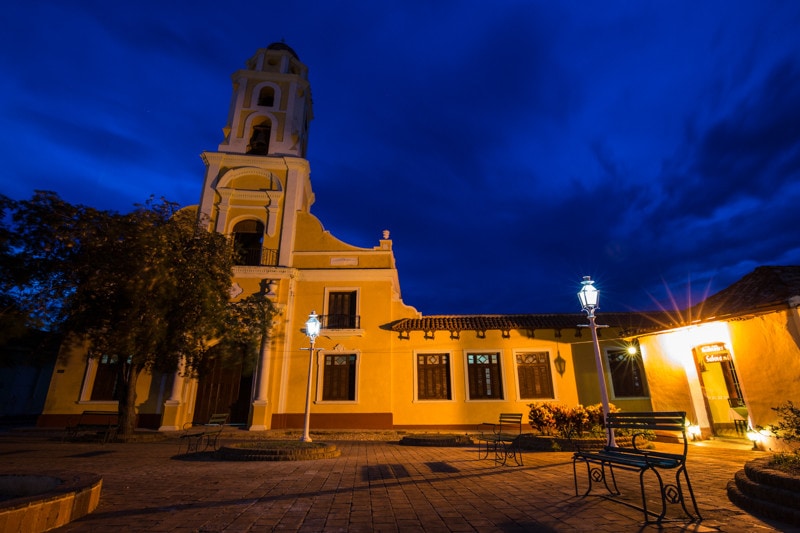 Where to Stay in Trinidad
There are 100 different Casa Particulares in Trinidad and it can be pretty overwhelming when you arrive.  I actually planned a bit ahead for my visit and found a guesthouse that was run by a local photographer.  The photographer's name is Julio Munoz, and you can email him at trinidadjulio@yahoo.com.  He is one of the few guesthouse owners in all of Cuba that has wifi on the property.
What's Next on the Travel Photography Blog
I've only got 2 more videos from Cuba.  My next article will be a two-in-one from Santa Clara and Camaguey.  Then, I've got some advice for portrait photography.  Then, I'm off to New York and back to Canada for a month.  Stay tuned, the never-ending photography adventure continues.