One of the things about my trip to Cuba, in comparison to other destinations I've been to recently, is that I was going in a bit blind.  I didn't have a whole lot of information to go on for the country in general, so my 2 weeks were a bit of a crap shoot.  Cienfuegos was the first town I went to after leaving my Intrepid Travel group and headed off on my own.  I didn't know anything about Cienfuegos except for what I read in the Lonely Planet on the bus ride in from Havana.  On the whole, I thought the city was beautiful.  It seemed a bit wealthier than other places I've seen in Cuba, and there were a couple interesting things to shoot.  I spent 2 full days in Cienfuegos, but the truth is, from a photography perspective, I probably could have done everything I needed to in just 1 day.
This is what I got up to.


The Malecón of Cienfuegos
The afternoon I arrived, I headed out to the malecón of Cienfuegos to shoot the sunset.  I was hoping to get some shots across the water of the colonial center, but the views weren't great and there was a plant puffing smoke into it all.  It just didn't work.  To add salt to the wound, there was the craziest light and sky I've seen in a really long time, and I really didn't have anything to shoot in the foreground of it.  Had I gone downtown, the light would have been amazing over the cathedrals and old architecture.  That said, I did get one or two images from the malecón that I liked.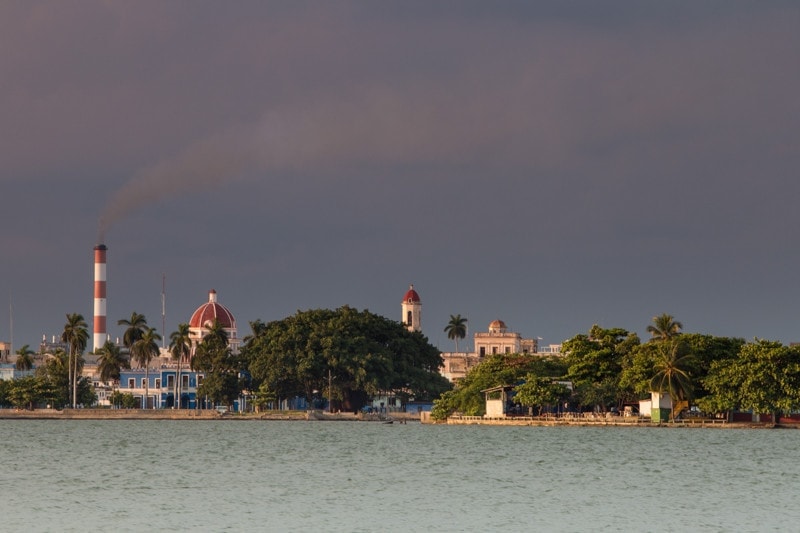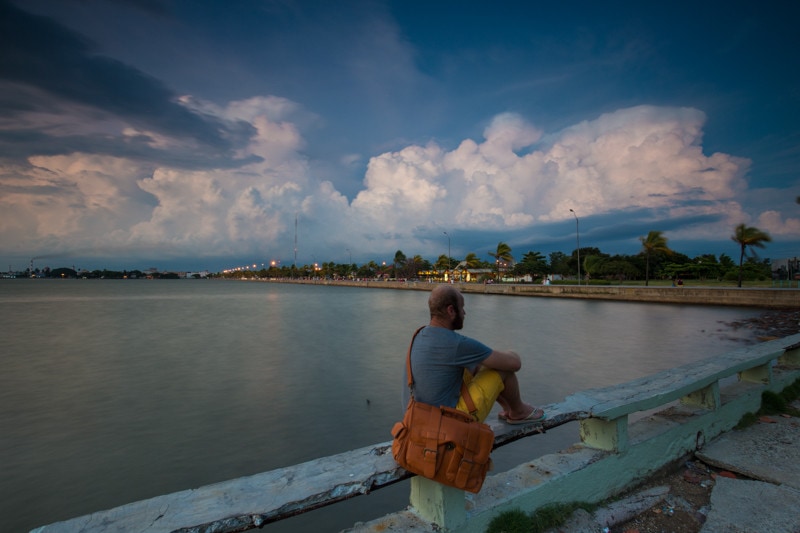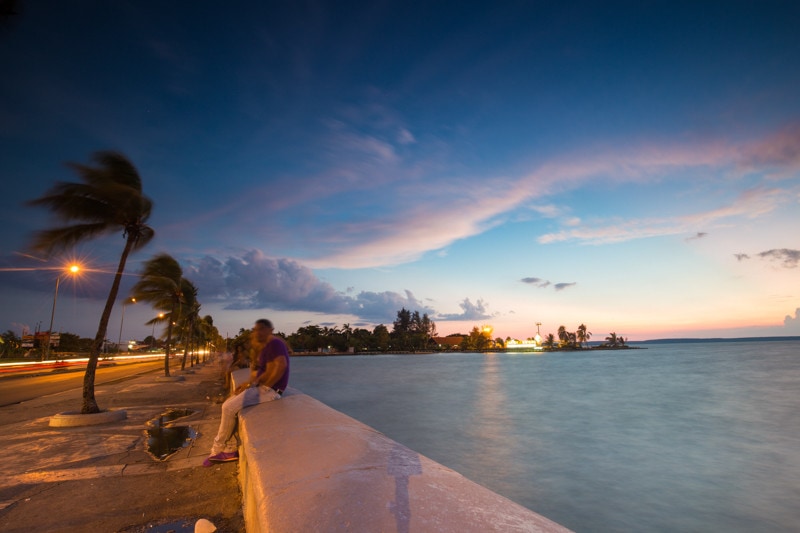 The Plaza
I really liked the look of the plaza in Cienfuegos. In fact, I actually sat there and shot time lapse almost all day.  It was a cool little place to hang out.  Once the light started coming down, I shot some photos.  I didn't get the greatest sky – like the night before – and the lack of clouds made the photos it a bit dull, but I did do some play with the sun coming down and got a couple decent blue hour photos of it all.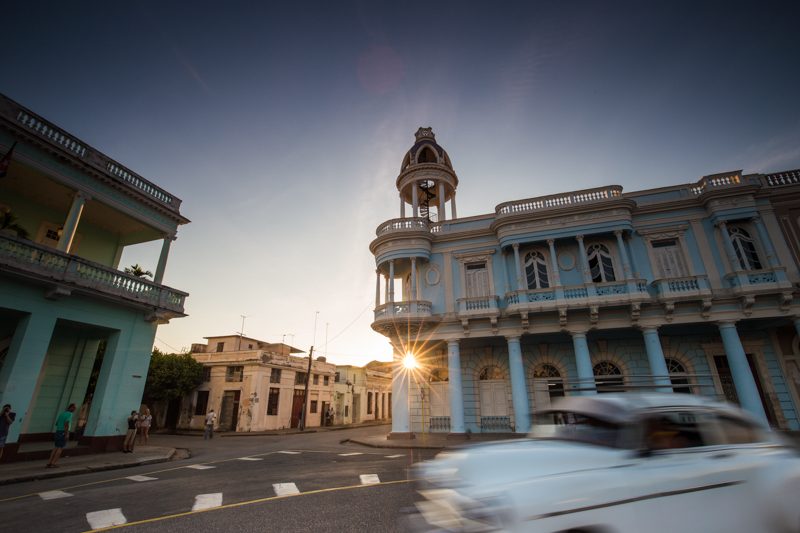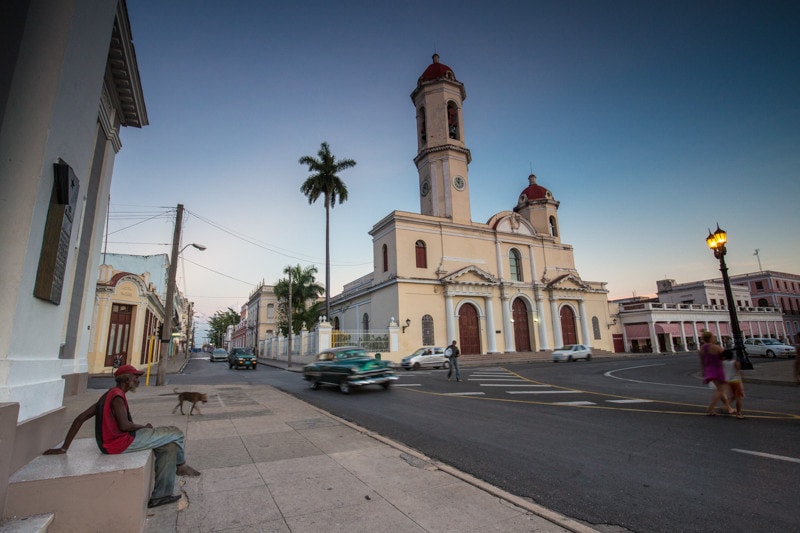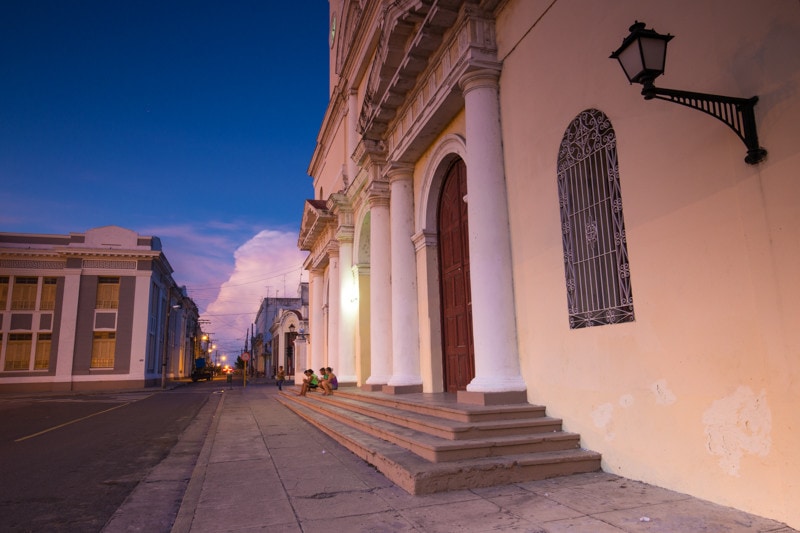 Some Thoughts from Cienfuegos
As I mentioned in the intro, I really enjoyed Cienfuegos. But, it was another example of how planning a destination you've never been can be so hard.  I really didn't need 2 full days in town.  Sure, if you're a regular tourist you might want all that time to visit the various museums and such, but I really only needed a sunrise and sunset to capture what I needed.  It kind of became the story of my Cuba trip, I planned too much in advance and was kind of stuck to my schedule. That's what I get for trying to be organized.  I think, had I known the lay of Cuba a bit better, I probably could have added another full destination into my schedule.  But, alas, I know better for next time.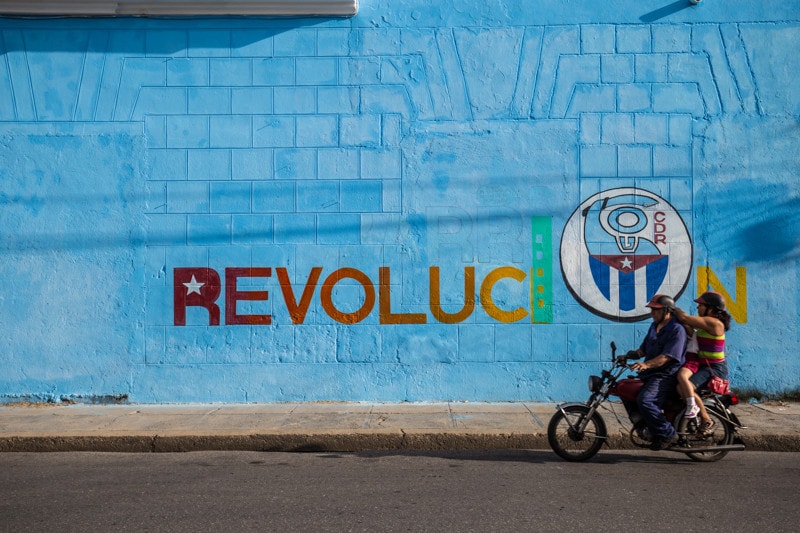 What's Next on the Travel Photography Blog
I'm not done in Cuba. I've got at least 3 more episodes.  I've got a piece from Trinidad, one from Camaguey and Santa Clara, and one about shooting portraits in Cuba.  Then, I might do a bit of a round up on my Cuba imagery as well.  We'll see.  Post-Cuba, I'm heading up to New York for a bit, and then back to Canada for the start of winter.