I grew up on the edge of the Canadian Rockies. I spent my university days guiding tourists through them. But it wasn't before I left Canada to live abroad that I really started to appreciate them. Now, every time I'm home I'm blown away by the photo opportunities on my former front step.
After years of delay, I've finally decided to run a landscape photography tour of the Canadian Rockies.
This trip is going to be epic.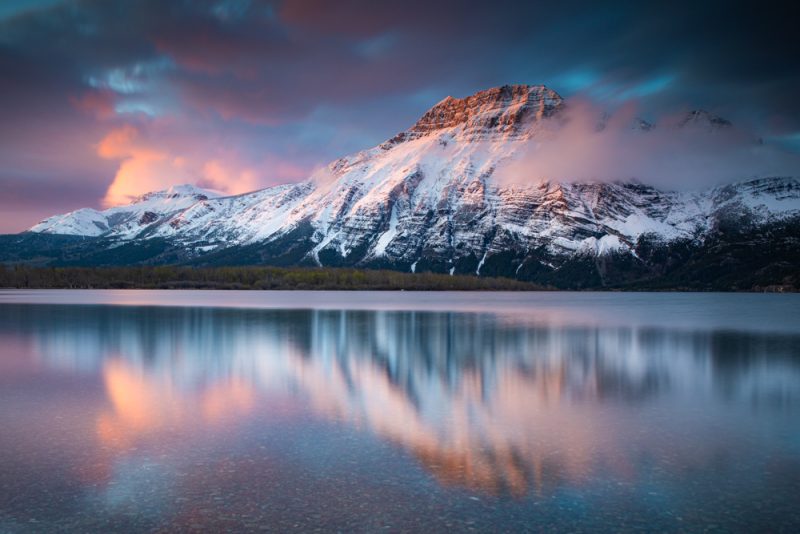 Costs / Info
Dates:

Tour 1 = May 21 – May 31, 2025

Start / End City: Calgary, Canada
Days: 11
Maximum Group Size: 10
Trip Style: Classic
Fitness Level: Medium. No major hiking. Some short walks on uneven ground.
Price: €5,295 (€900 deposit)

Optional Single Supplement: €1,800
What's Included
Transport within Tour Dates
Accommodation within Tour Dates
Breakfast on Tour Dates
Local Entrance Fees
National Park Permits
Photography Instruction
What's Not Included
Transport to/from Calgary
Airport transfers (can be arranged)
Visas for Canada (if needed)
Lunch, Dinner and Snacks.
The Workshop Itinerary
The photo opportunities in the Canadian Rockies are endless. We're going to be focusing on a nice mix of classic locations and some slightly off the beaten trail gems. Local secrets. Also, it should be noted that we will change the photo locations based on the weather conditions. These locations are not fixed.
Day 1- Arrival in Calgary
Day 2 – Travel to Waterton – Search for wildlife, and photography at the lakes.
Day 3 – Sunrise in Waterton. Photo locations along the cowboy trail to Canmore. Sunset at Vermillion Lakes.
Day 4 – Sunrise at the 3 Sisters. Sunset in Banff.
Day 5 – Sunrise near Canmore. Johnson Canyon. Travel to Lake Louise. Sunset at Emerald Lake.
Day 6 – Sunrise at Moraine Lake. Sunset at Peyto Lake.
Day 7 – Sunrise at Lake Louise. Sunset at Takakkaw Falls.
Day 8 – Sunrise at Bow Lake. Icefields Parkway. Sunset at Athabasca Falls.
Day 9 – Jasper. Sunrise at Pyramid Mountain. Sunset at Edith Cavell.
Day 10 – To Calgary. Sunrise at Sunwapta Falls. Drive to Calgary.
Day 11 – Tour ends.
Book Here:
To reserve your space on this trip, please pay the deposit below. Before booking, please read the terms and conditions of payment here. If the tour is sold out, or you have any questions, please send me an email to inquire (brendanvanson at gmail dot com).
Photos of The Rockies.
Below is a gallery of some of my favourite images taken on this tour in the Canadian Rockies.. The focus of this tour will be finding a nice balance between some of the classic photography locations and some hidden gems
Canada

Jeff relaxing at Lundbreck Falls.

My favourite place on the planet to watch the sunrise is Moraine Lake. How perfect is this place? 10mm: f/9, 20sec., ISO100

One of my favourite subjects at Lake Louise is the canoe cabin. I tried a different line than the usual by using the drift wood in the foreground as a line leading towards the cabin. Was a tough frame, but I like it. 10mm: f/9, 30sec., ISO100

Moraine Lake at Surise

Photo by Tiffany Wuest of Worldmeetsgirl.com

Bow Lake
Meet The Workshop Instructors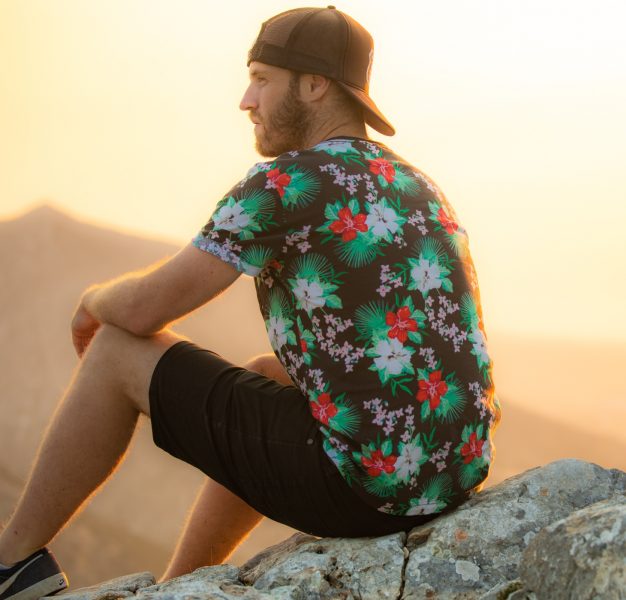 Brendan has been a professional travel photographer for over a decade. Over those years, he's visited well over 100 countries and worked for some of the world's most renowned companies and publications.
His journeys around the world are documented on his travel photography YouTube Channel.
FAQs For the Canada Photography Tour
What Style Trip is This?
This is a classic photo tour. This means that we'll have a maximum group size of 10 people. There will be 1 tour leader and 1 local guide. By law in the Canadian national parks you need a commercially certified guide. So that will be taken care of.
Find out the difference in my trips here.
Is the Deposit Refundable?
Yes. The deposit is refundable up to 90 days before the tour's start date. I do charge a 10% fee. You also have the option to move your deposit onto another trip or to keep on file as credit without a fee.
What's a Single Supplement?
If you're booking solo, you'll be paired up with a roommate of the same gender as the pricing is based on double occupancy. However, if you'd like your own private single accommodation you can pay the single supplement.
When are Final Payments Due?
We send a request for final payments about 180 days before the tour's start date. Final payments for this particular tour are due 120 days before the tour's start date.
What does the average day on tour look like?
Honestly, no two days will be the same. So it's kind of hard to predict. However, I will say that we will be putting some time into making photos! Some days can be long, but there is usually downtime in the middle of the day to relax and catch up on sleep – or photo editing.
600-800am: Sunrise Photo Shoot
8am: Breakfast
9-11am: Freetime – or travel time.
noon-2pm: Lunch
2-4pm: Location scouting, hiking, daytime photography location.
4-6pm: Sunset photography
7-830pm: Dinner
8:30-1030pm: Free time or astrophotography if possible.
Obviously, most participants won't be able to do everything (without breaking down) so everything is optional.
Can't Join Us?
If you can't join us in Canada but would like information on future travel photography workshops around the world, please sign up to the newsletter below.
At the moment, most of my 2024 trips are fully booked. However, there are a couple spaces left on Madeira and Greenland. In 2025, I'm almost booked up as well. There are a couple spaces left on Scotland and Bolivia.