The Lofoten Islands have been a place I've been wanting to run a photography workshop for the past 2 or 3 years.  But, I never did set anything up because I was unsure of whether I wanted to do a summer trip or something in winter.  I mean, both have their benefits.  In the summer, you get the midnight sun which means you essentially get a beautiful sunset for hours on end.  But, in the winter, you get both sunrise, sunset and complete darkness.  And, if you're lucky, you get northern lights.  Obviously, the decision was difficult.
In the end, I decided: why not both?
So today, I'm excited to announce not one, but two workshops in The Lofoten Islands!
All the information on the Norway photography workshop can be found by clicking here.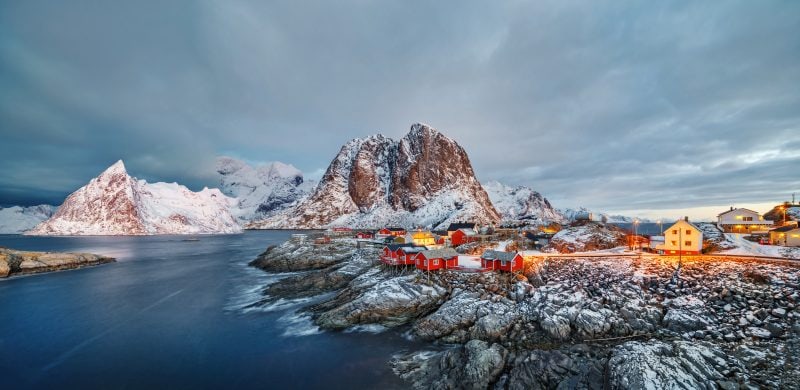 About the Style of Photography Trip
I wanted to talk quickly about the style of the trip. Because, I know that it can be confusing since I run 4 different styles photo photography trips.
This trip is a VIP trip.
What that means is that this is a small group (maximum 5 participants) and that we're going to have a bit more comfort and freedom to explore on our own.
The itinerary starts with a drive from Tromsø towards the Lofoten Islands with a night en route.
But, once we get to Ballstad, we're staying in an amazing villa on the water.  That villa has a sauna and an outdoor hot tub.  It's going to be unreal.  And, to be honest, we'll have to work hard to pull ourselves out into the field to take some pictures.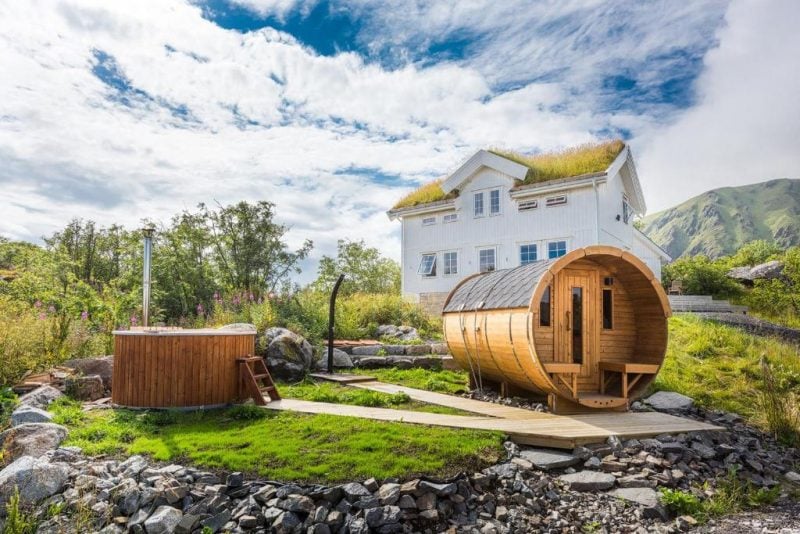 But, once we get into the field, I think our memory cards will fill up faster than we could ever imagine.
We'll be visiting epic and iconic places like Reine. But, we'll also be doing a fair bit of exploring and searching for new compositions and locations.
While on the bigger photography workshops I run we almost hand hold people to the best locations.  On these styles of trips, we hunt for new places and new angles.  In a way, these trips operate much the same way a travel photographer would work out in the field. And, I think that's a really fun way to explore and shoot pictures.
More 2019 Trips?
I've been asked a lot recently about the trips.  I've obviously scaled things up a lot this year.  For example, in 2018 I ran 4 trips. In 2019 there will be 7.  I've already been asked about a hundred times for more Patagonia trips and more Iceland trips.
But, I don't want things to get out of control.  I want to keep the growth at a very moderate pace.
So, will there be another trip announced for 2019?  I don't think so.  I think the 7 trips, along with future assignments, and personal trips will keep me busy enough.
What About 2020 Trips?
The crazy thing about this all is that just a year ago I was only planning things about 3 months in advance.  Now, there's so much demand and my schedule is filling so quickly that I do need to start planning much further in advance.
So, what's coming in 2020?
Honestly, I don't know.
Patagonia is likely. I've already had a couple dozen emails from people asking about Patascape2020.  I don't know if it'll happen, but I'd say it's likely.
So, in general, I kind of wanted to throw it out to you guys; since these trips are for you.
Below are the potential destinations and ideas for 2020 trips.  Let me know in the comments what you want to see, and where you want to go.
Classic Photography Workshops: Patagonia, Iceland, Lofoten Islands, Galapagos Islands, Faroe Islands, Morocco
VIP Workshops: Antarctica, India, Norway
Adventure Trips: Georgia, Sri Lanka,
Clinics: Dubrovnik, London
Want Info On Future Trips
If you want information on future trips, be sure to sign up to the list below.