The Lofoten Islands are one of the most spectacular places on earth. Dotting the sea in the north of Norway, these islands are a photographer's dreamland. Tall craggy mountains jut straight out of the sea. Colourful villages and cabins are speckles within narrow fjords. At night, the northern lights dance under bright starry skies. And that sort of light photographers die for seems to linger all day long.
This is a dream destination. And for photographers, it's the ideal place for at travel and landscape photography workshop. Especially in March where there's a great mix of daytime photo making and night time aurora chasing!
In 2022, we're back at the Lofoten Islands once again.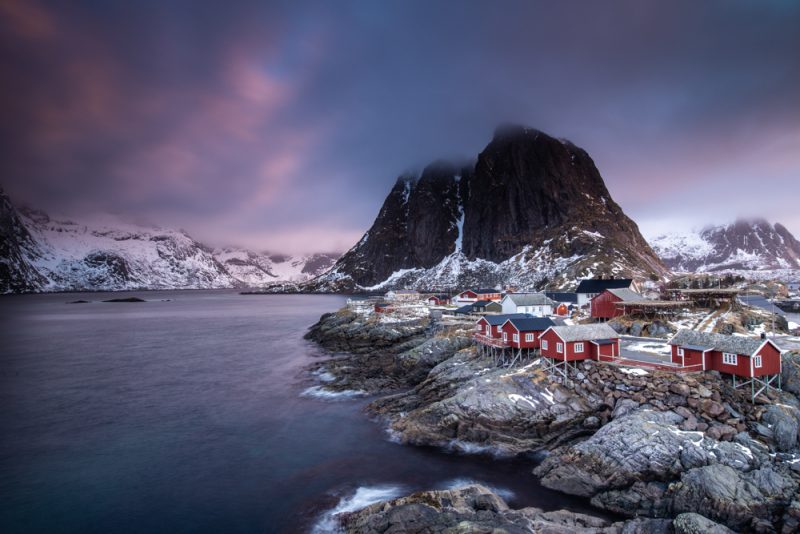 ---
Tour Info
Cost = €3,400 €2,890
Tour Type = Retreat
Start/ End City = Bodo, Norway
Days = 7 days, 6 nights
Fitness Grade = A
Max Group Size = 10
Skill Level = Any
---
The Itinerary – March 11-17, 2023
Day 1: Guests arrive in Leknes
Days 2-7: Based in Ballstad
Day 7: Guests taken to airport in Leknes or Tromso.
Locations will include:

Hamnoy, Skagsanden Beach, Reine, Henningsvær, Sakrisoy, & much more.
Our day-to-day schedule will vary greatly depending on the conditions. We'll always do our best to put ourselves in the best position, for the best photos. As such, there is no set itinerary. We'll photograph the conditions as they arise.
---
Details of Cost, and How to Book
The price of the tour is and is based on double occupancy (if travelling solo you will be matched with a roommate of the same gender). 
To book the trip, and hold your space, you'll need to pay the deposit of €700.  Final payment is due 90 days before the trip start date.
If you'd like private accommodation throughout the trip, you may purchase a single supplement. The single supplement price for this trip is €1200.
What's Included?
Transportation within tour dates
Airport transfers on tour dates
Accommodation (based on double occupancy). Our hotel is a beautiful guesthouse on a fjord with a hot tub and sauna
All park and attraction entrance fees
Photography Instruction by Brendan van Son
Breakfast on all days except for arrival day.
What's Not Included?
Flights to/from Tromsø
Lunch and Dinner
Visas (if necessary)
Book Here:
To book the trip, and hold your space, you'll need to pay the deposit of €700. The final payment for this tour will be due 90 days prior to the trip's start date.
Please view the tour terms and conditions before booking.
---
Photos from The Lofoten Islands
Below is a small gallery of images taken by Brendan van Son during previous versions of this photography workshop. Of course, this is but a snapshot of what's possible on this tour. The photo opportunities in the Lofoten Islands are endless.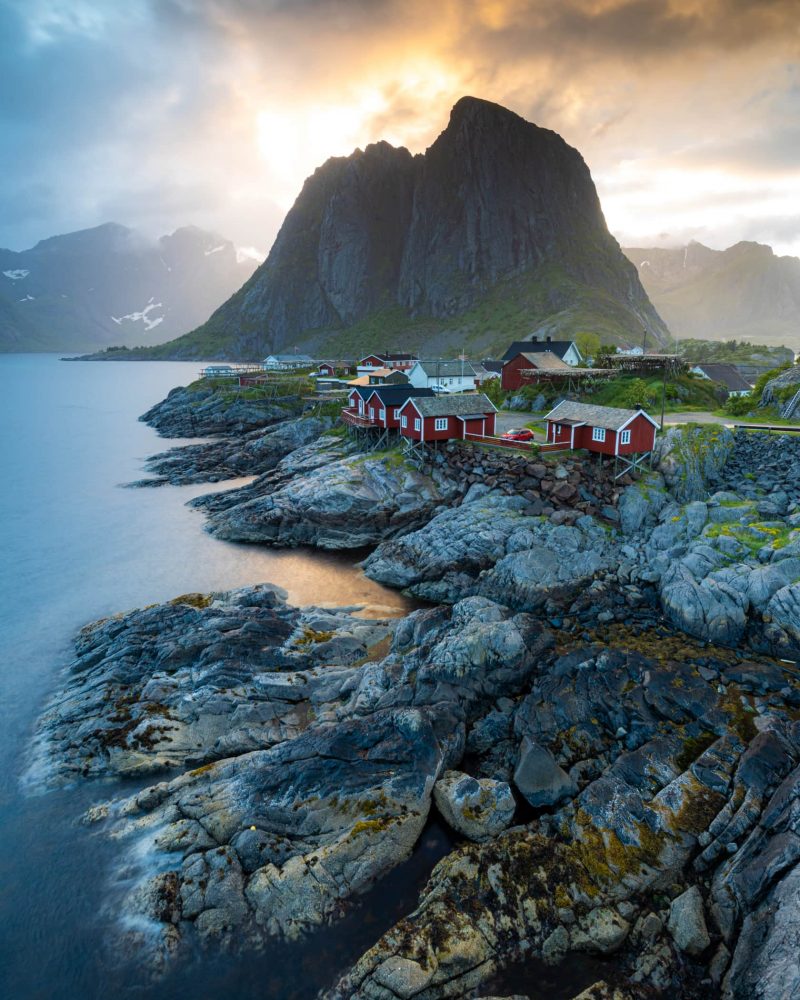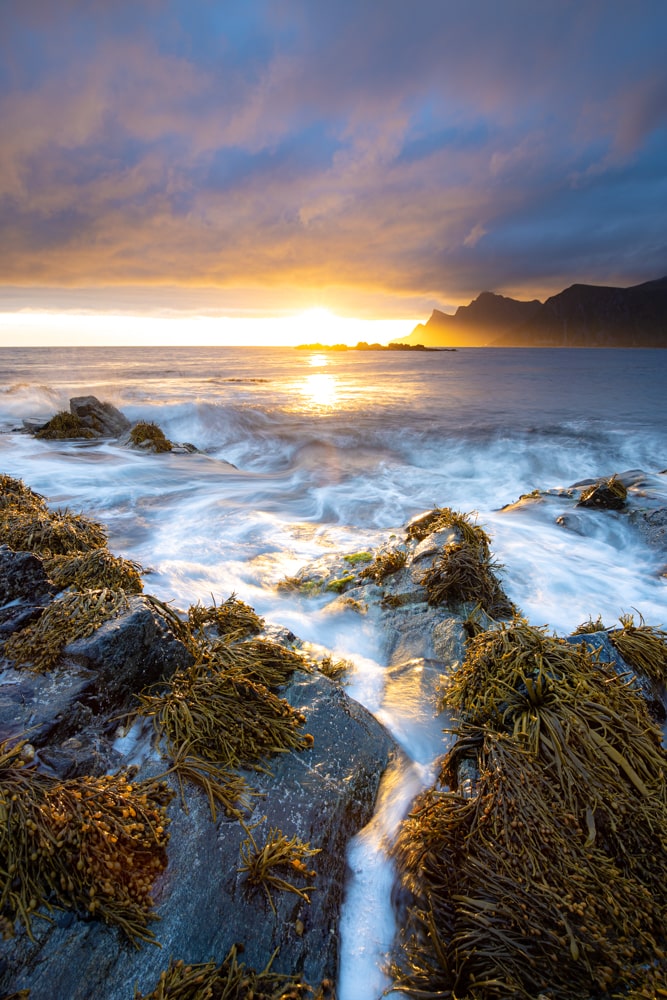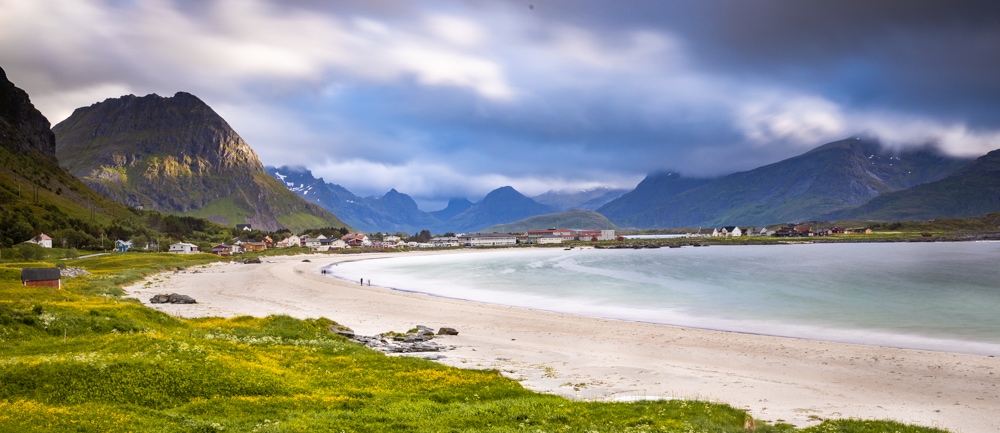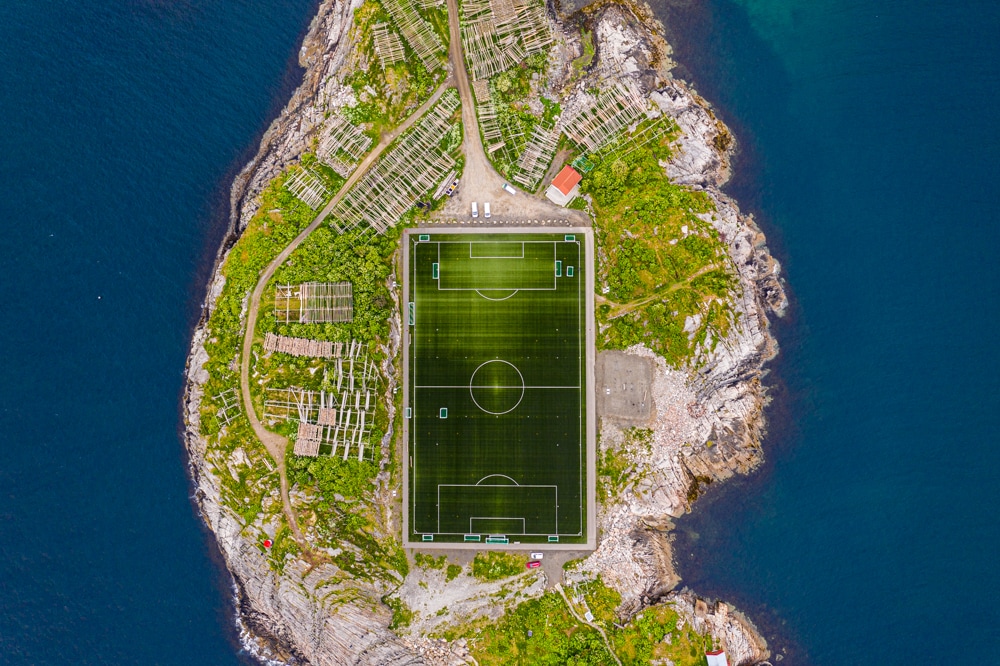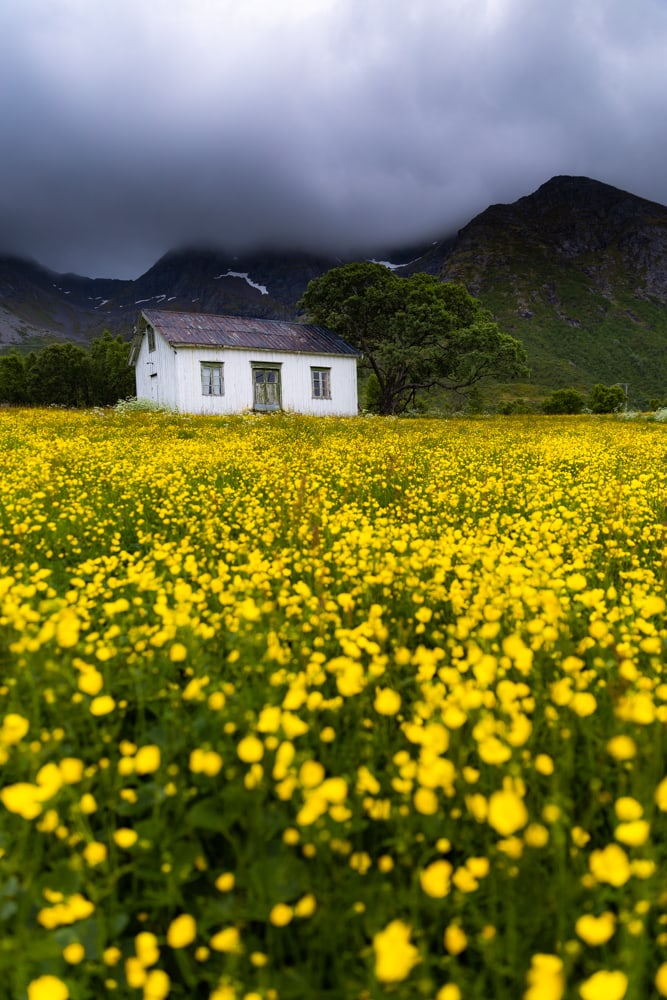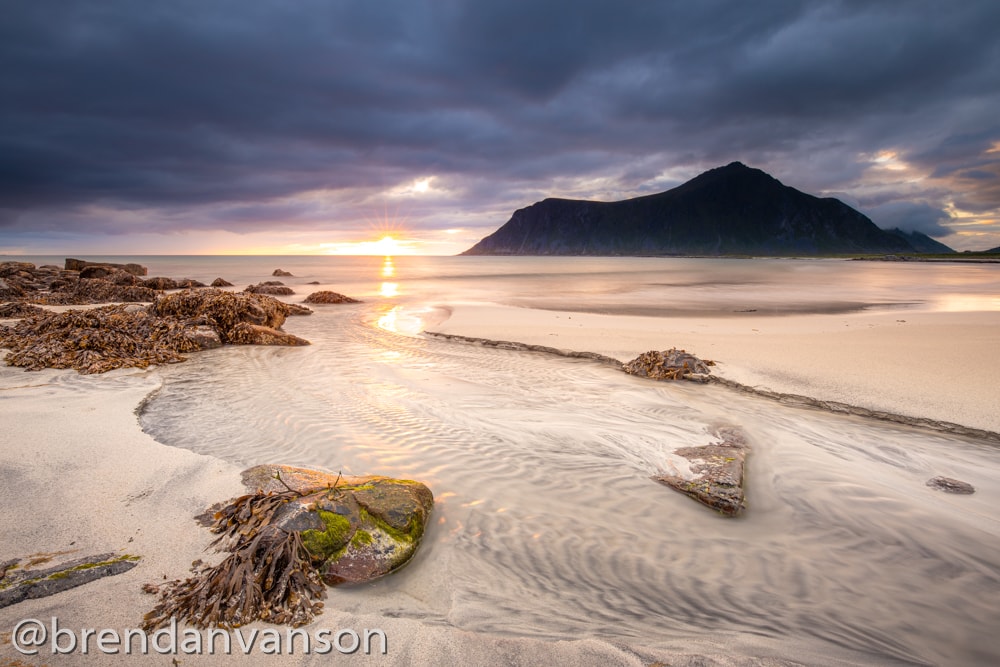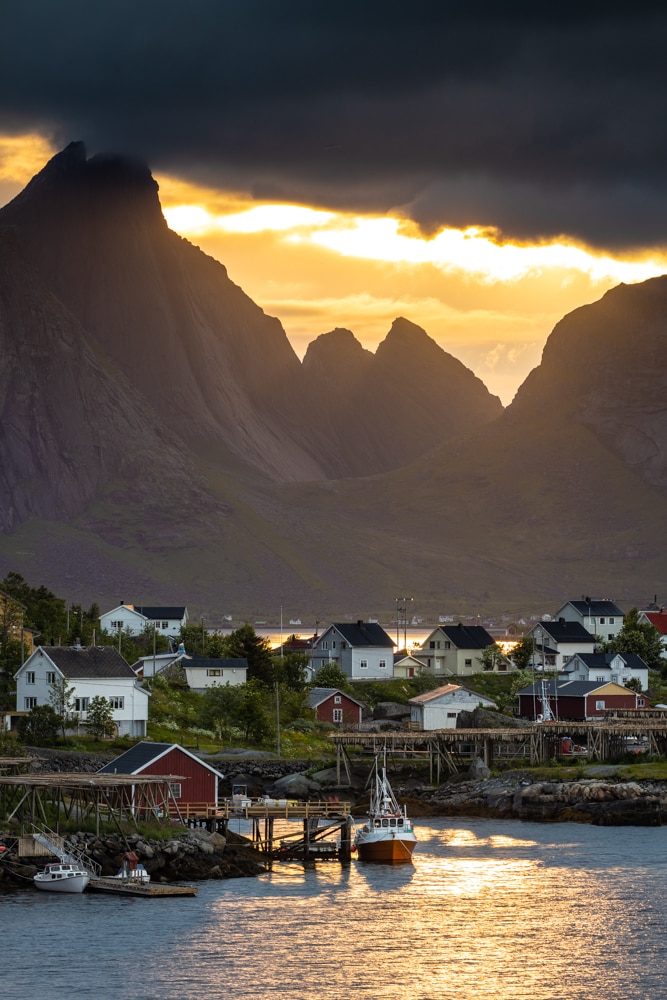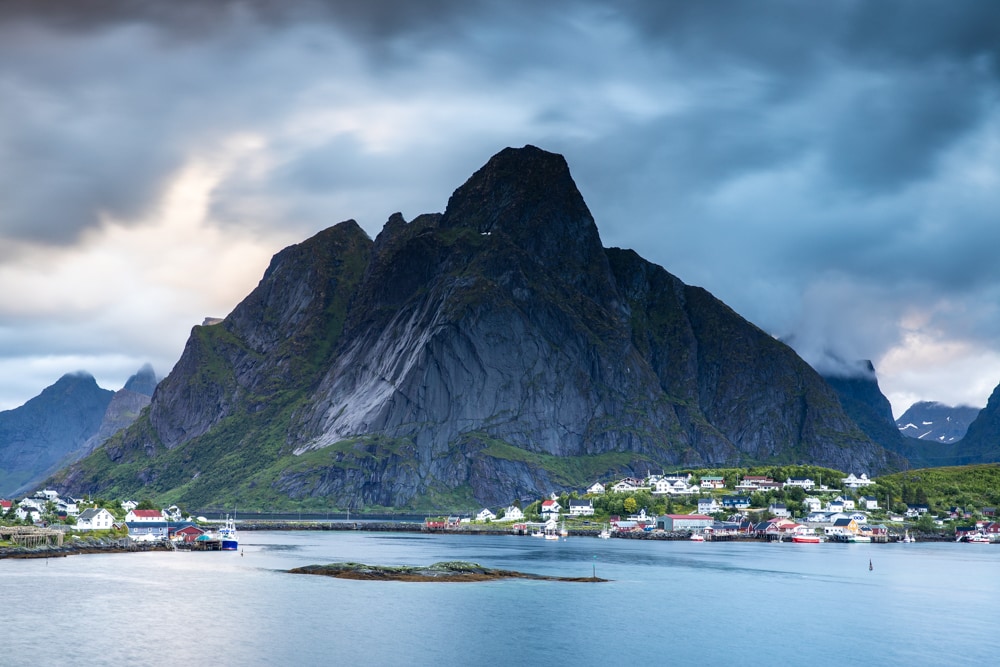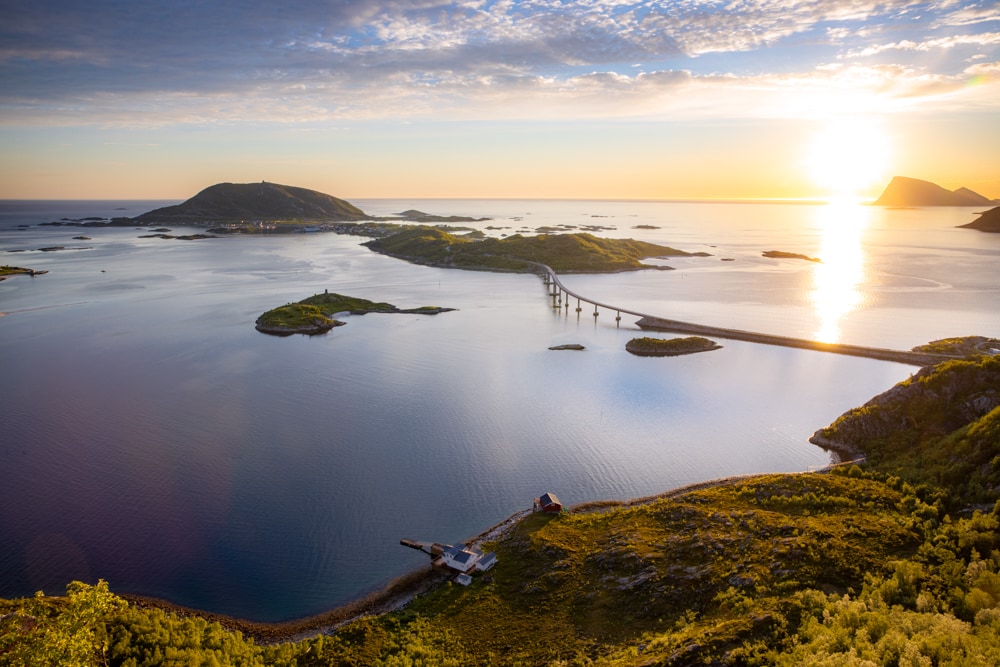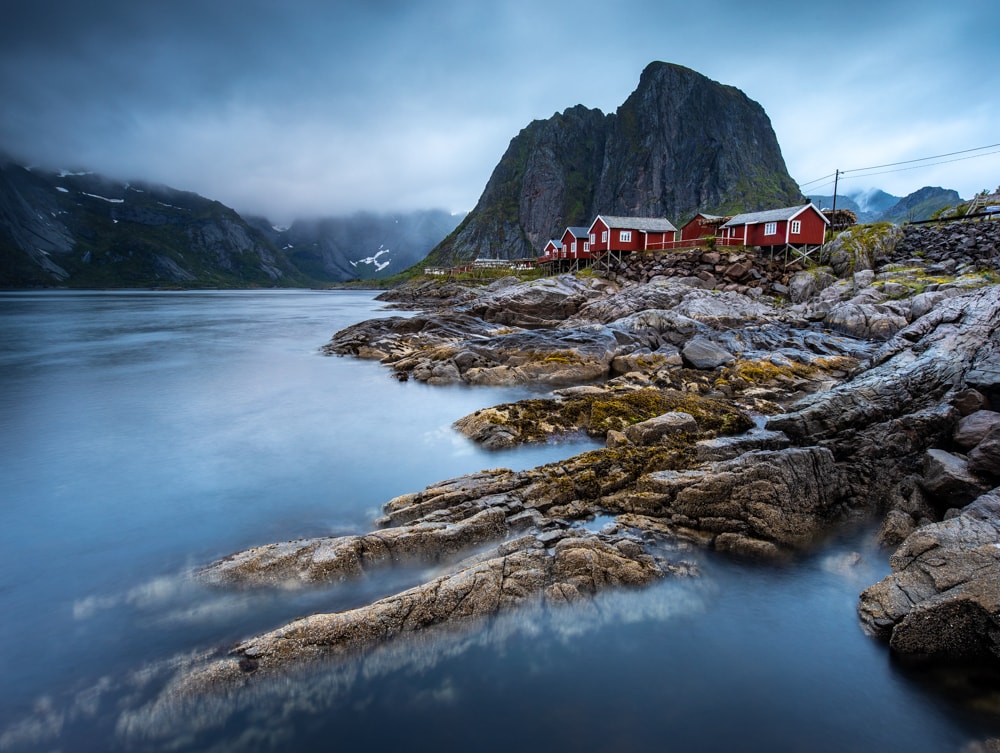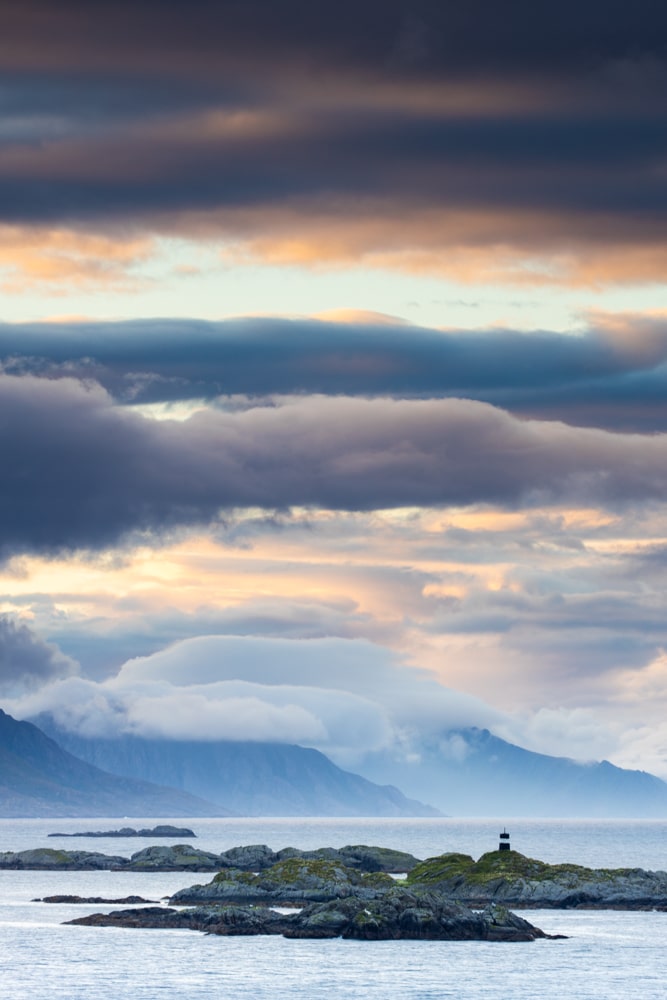 ---
FAQs
What does a typical day look like in Norway?
The easy answer is: no two days look alike. We photograph the conditions and chase the light where it's best. We adapt.
But, for example sake, a typical day looks like this:
730am – Breakfast
830-10am – Sunrise photography shoot (9am sunrise)
10am-noon – Free time and workshops
Noon-1pm – Lunch
1-330pm – Sunset photo shoot
5-630pm – Dinner
630-9pm – Optional Northern Lights Chasing or Workshops
9pm – Home for the night – Aurora around the lodge.
What's a Single Supplement?
When you book a workshop as an individual, you're automatically matched up with a roommate of the same gender. If you'd like, you can pay extra for a private room. The actual price of the single supplement on this trip is 1200 Euros.
If you're a couple, or pair, there's obviously no need to pay a single supplement.
What's the Cancellation Policy?
The deposits are fully refundable except for a 10% fee.
Full payments are requested around 90 days before the trip's start date. The final payments are non-refundable unless we can fill your space on the trip.
Will There be Northern Lights?
More than likely, yes. The issue is rarely whether there will be aurora, but rather whether the skies will be clear enough to see them. Nothing can be guaranteed, but we'll do our best (maybe even road trip into the interior – if we have to) to see them.
Is it Cold?
Since it's coastal, it really doesn't get all too cold in The Lofoten Islands. Most days will hover around freezing temperatures. The wind can definitely gust though. We will have you prepared for the weather.
How Do I Get to The Lofoten Islands?
Officially, the trip will be starting in Bodo, Norway on the 11th of March. That same day, we'll be catching the ferry across to the Lofoten Islands. So, your start and end city will be Bodo. Alternatively, you can also try to find flights to Leknes. In this way, you'll skip the ferry journey with us, and we'll meet you in the Lofoten Islands.
---
Can't Join This Tour?
If you can't come along on this trip but want information on future photography trips and workshops, please sign up to the form below. Those who sign up with receive advanced notice of when new trips are being launched, We offer trips well beyond the Lofoten Islands to places like Iceland, Cinque Terre, and Patagonia as well.