Camera gear is expensive, right? So, it seems like photographers are hard to buy for. Truth is, though, that most photographers already have the "expensive" parts of their camera equipment sorted out. What photographers really want for Christmas are accessories. The problem is, of course, that only photographers know these things. If you're a non-photographer, you might think that the only working parts of a camera kit are the camera, lens, and tripod. Ah, but it's so much more.
I'm going to drop this list organized in costs starting from the cheapest items to the most expensive.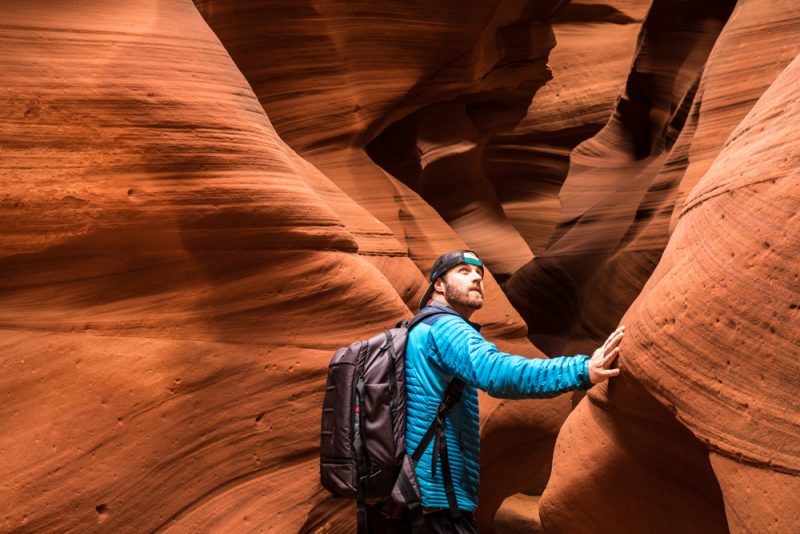 Photography Gifts Under $50
When I was a kid, my family had a gift-giving budget of $20. So, I get that budgets are limited. As a kid, I thought that meant the quality of my presents were limited. I wanted sports equipment, but sports equipment is expensive. People think the same with photography equipment. But, there's good news. Some of the coolest gifts for photographers are the cheapest.
Lens/Filter Caps: They say that if you don't know what to get someone for a gift, get them socks. You can never have too many socks. It's the same with lens caps. These ones are really cool, and work on almost any lens.
Rain Covers: Lots of photographers use shower caps for rain covers. But, if you want to get them something a little more clever, check out these rain covers.
Memory Cards: Like socks, you can never have too many memory cards. Personally, I recommend the SanDisks Extreme Disk SD cards like these ones.
Batteries: Spoiler: camera batteries aren't cheap. But, you can get some off-brand ones for a decent price. Find out what camera your partner has in their gear kit, first – obviously.
Storage Pouches: Of course, photographers need a place to keep their batteries and memory cards organized. I highly recommend a storage pouch like this.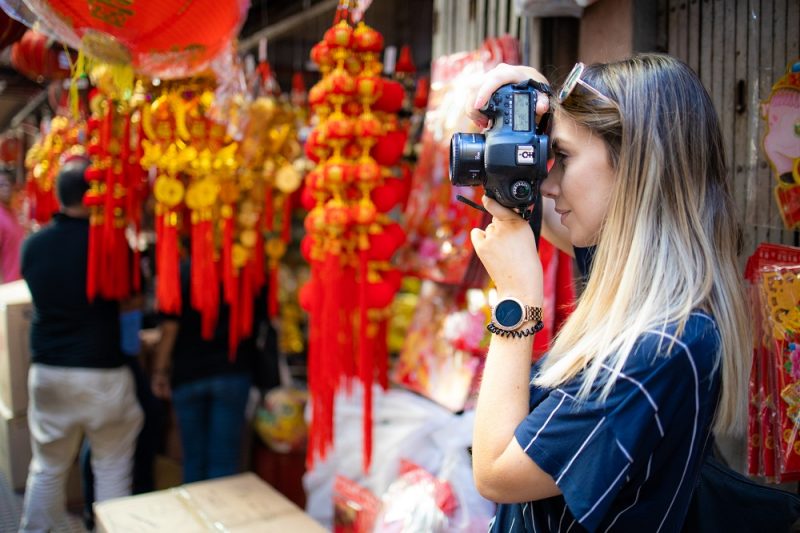 Gifts for Under $200
Rode Video Micro: If the person you're buying for is into video, they'll likely want a mic. This RODE brand mic is probably the best value you can get. It doesn't use batteries, which is also a bonus.
ND Filters: If your photographer uses filters, I'm willing to bet that they're wishing they had some sort of ND filter. Something like a NiSi 6-stop ND or a graduated filter. Or, maybe a circular polarizer.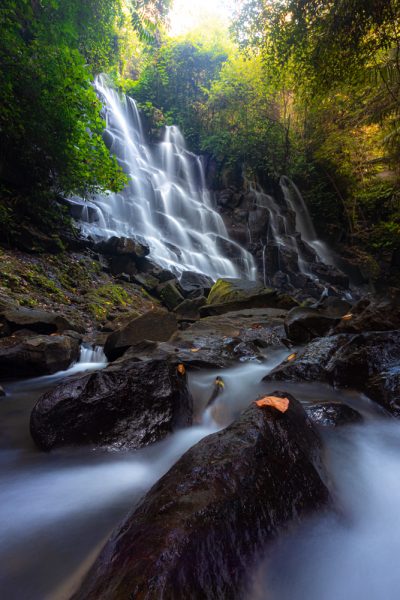 L-Bracket: Any photographer that uses a tripod in their regular work could really use an L-bracket. It just makes the photography so much easier. 3 Legged Thing has a universal L-bracket called "Ellie" that works on basically any camera out there.
Peak Design Capture Clip: This was a life changer for me. The Peak Design Capture allows you to clip your camera to any backpack strap. It means that you're hands-free when you're out wandering around the world taking pictures. But, when you're ready to make a photo, your camera is right there ready to go.
Platypod or GorillaPod: These types of small tripods are amazing for getting your camera set up in places that are a little bit harder to get. They're also handy because they take up less space in your bag, and can often be used in places where tripods aren't allowed.
NiSi Switch Filter Holder: This is a fantastic new filter system by NiSi. It's innovative and smart. If the person you're buying a photography gift for is into landscape photography, they'll love this.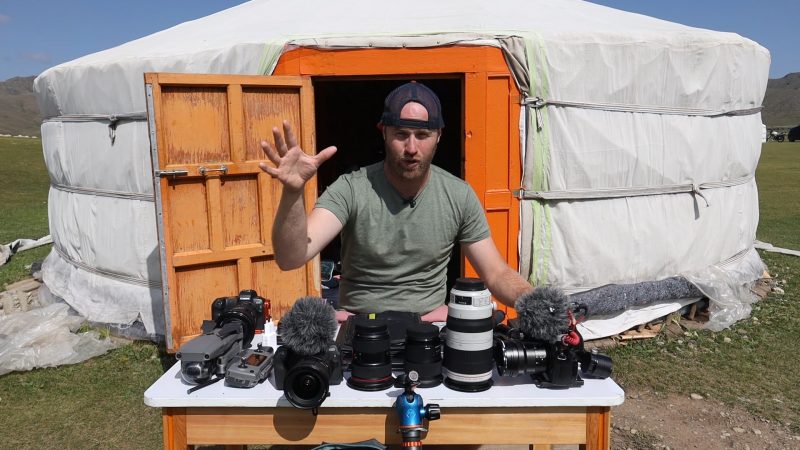 Gifts for Photographers Under $500
Mid-Level Tripod: You can get a professional tripod system for under $500. Personally, I'd always recommend buying a carbon fiber tripod because it's lighter and more stable. For a lightweight, sturdy, and aesthetically pleasing tripod, check this one out.
Complete Landscape Photography Filter Kit: If you're trying to spoil your landscape photographer friend with an epic gift, check out a landscape photography filter kit.
GoPro or Osmo Action: If the person you're buying your photography gift for is more of an action or sports type, either a GoPro Hero 8 or an Osmo Action will make a great present. In fact, even non-adventurous photographers will love this. Sometimes it's just good to have a versatile camera that fits in your pocket.
Shimoda Action X Camera Backpack: Really want to spoil a photographer? Shimoda has a new camera backpack line known as the Shimoda Action X series. The Action X50 is my go-to bag, and by far the best camera backpack I've found so far.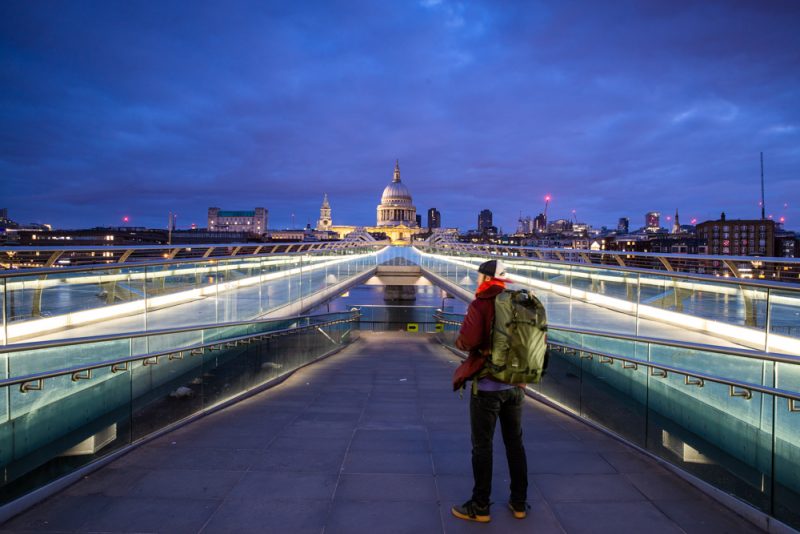 Real Big Spender
Lens: If you're buying a gift for a photographer, you're going to need to learn their gear. Do some sleuthing because not only do you not want to buy them a lens they already have, but you'll want to get them something totally different then what they already have. For example, if they already have a 16-35mm lens, there's no point in getting them a 17-40mm. Or, if they have a 70-200mm there's probably no point in getting them another telephoto. In fact, the best thing to do once you've figured out what lenses (and brand) your photographer has is go to the camera shop and get them to help you.
Canon RP or M6: In my opinion, these are the best value cameras on the market right now. The Canon RP is an "almost pro" full frame camera that is great value. It's my back up camera, and I love it. The m6 mark ii is a crop sensor camera that packs a massive amount of photo punch despite the fact that it's extremely small. The m6 mark ii would especially be great for someone hoping to get started with video or vlogging.
Pro-Level Tripod: A good tripod is as important as a good camera. Without a good tripod, it's harder to get sharp images. And, more so, if you have an expensive camera having a stable tripod will keep your camera safe. You definitely don't want a wobbly cheap tripod holding onto your $2500 camera. 3 Legged Thing just launched their legends series. They're definitely worth checking out.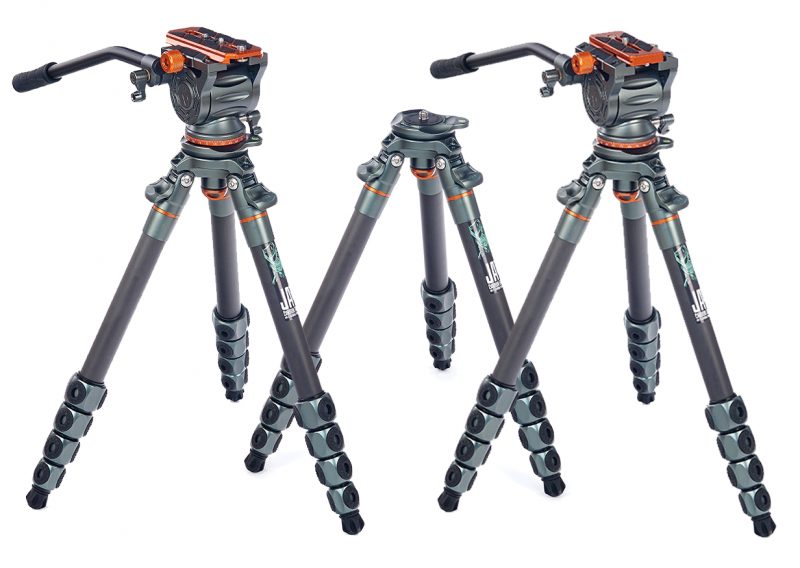 Photography Tour or Workshop: Really want to blow someone away? How about taking them on a trip to do some travel photography? Or, better yet, surprise them with a travel photography workshop or tour to an incredible destination like Peru or Patagonia.
Other Gifts for Photographers?
Are you a photographer? Or have some other ideas? I'd love to hear your ideas or what gift you're hoping to get for Christmas or your birthday. Drop a comment below.