It's perhaps not the most mainstream photography destination, but that's what makes Greenland so incredible. It's just a massive territory laden with beauty. It's one of those places that nearly everywhere you turn your lens, there's a photo. A photography tour to Greenland means wilderness, icebergs, epic coastlines, and northern lights. It is an absolute feast for the eyes, and camera.
After a very successful scouting trip to Western Greenland in 2022, I'm excited to announce the 2024 photography tour to this awe-inspiring country.
Dates: August 28, 2024 – September 8, 2024 (info on the Winter Greenland Tour here)
Start/End City: Nuuk, Greenland (**please check FAQs below for flight information)
Fitness Difficulty: B/C
Tour Type: Classic
Price: €4290 (€800 Deposit)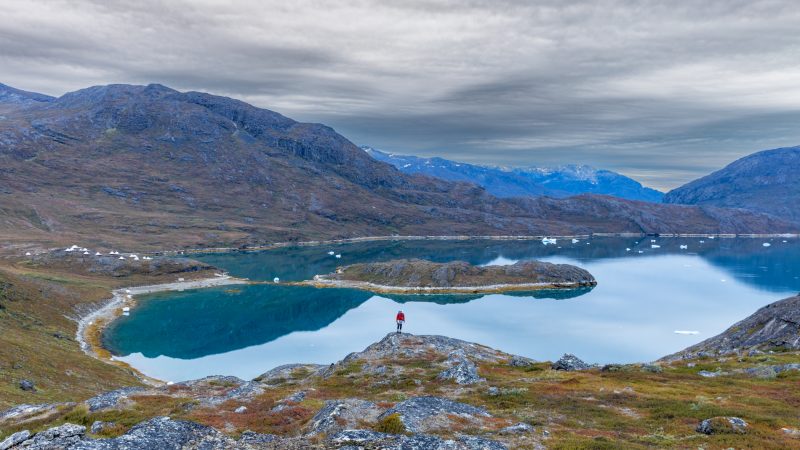 The Itinerary
Like most of my trips, there isn't a strict schedule here. However, it's a bit more rigid due to the number of flights and ferries included. We kind of need to stick to a schedule.
The day-to-day, of course, may change depending on conditions.
Day 1 – Arrival in Nuuk
Day 2 – Sunrise in Nuuk, flight to Ilulissat.
Day 3 – Exploring Ilulissat and Disko Bay
Day 4 – Exploring Ilulissat and Disko Bay
Day 5 – Morning Ilulissat then overnight ferry to Sisimiut
Day 6 – Arrival in Sisimuit midday, exploring town
Day 7 – Exploring the abandoned fishing village near Sisimuit, optional hike.
Day 8 – Exploring Sisimuit island.
Day 9 – Flight to Nuuk, then onto boat tour into Nuuk Fjord.
Day 10 – Full day in Nuuk Fjord.
Day 11 – Return to Nuuk after sunrise.
Day 12 – Departure day. Tour ends after breakfast.
We picked the dates in late August / early September for very good reason. Mosquitoes can be a problem up until about early/mid-August. Moreover, in late August fall colours are already at their peak. Plus, there is plenty opportunity to see the Northern Lights, too. Photographically, it will be unbelievably beautiful.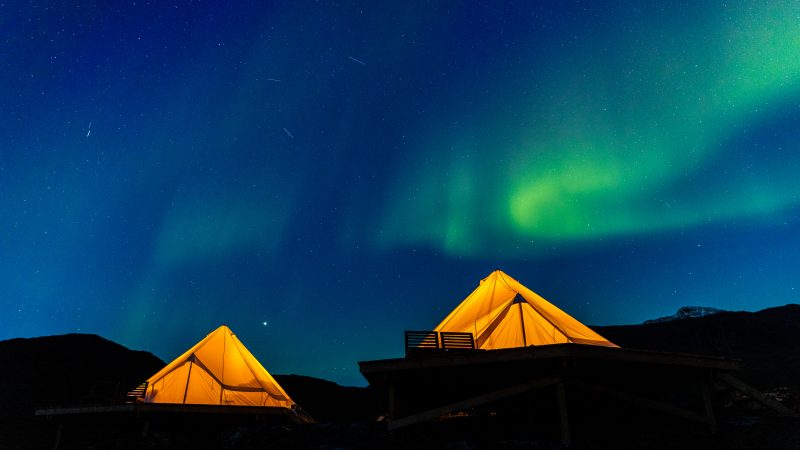 Photos of Greenland
Below is a small gallery of some of the epic photo locations you'll see on this trip.
Note: all the images in the gallery were taken over the period of just 1 photo tour to Greenland!
Greenland Photography Tour Cost
From a comfort level, this trip is midrange. We'll be in hotels all the way with the exception of 2 nights in the luxury teepees in Nuuk Fjord. The hotels are 3-star plus.
What's Included
All accommodation.
Scenic Ferry from Ilulissat to Sisimiut.
Photography Instruction by Brendan van Son
Internal Greenland Flights
Nuuk Fjord and Disko Island excursions
Lunch and Dinner in Nuuk Fjord
Breakfast on all days
What's Not Included
Transport to/from Greenland

Round Trip Flights from Denmark generally around €500.

Meals other than breakfast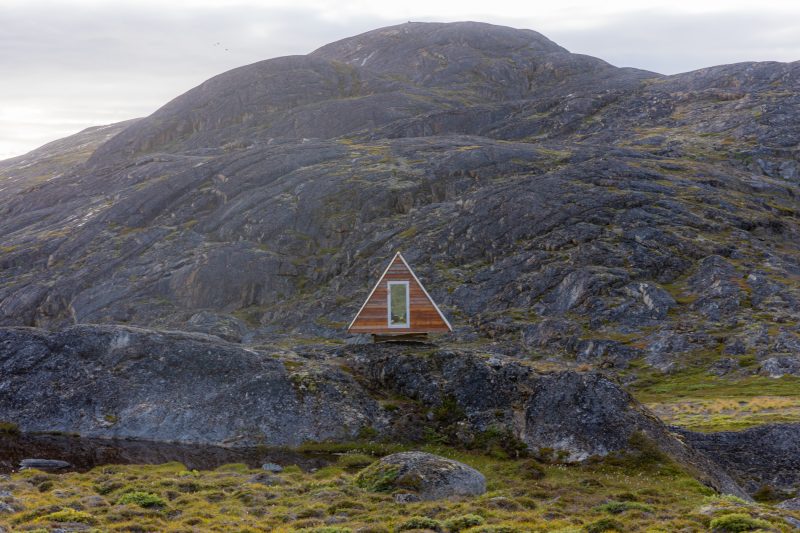 Ready to Book?
If you're ready to book, please click the button below to pay the deposit. Final payments will be due 90 days before the tour starts. For full payment terms and conditions please visit this page.
FAQs
I can't find flights to Greenland!
Air Greenland doesn't list their flights on the typical search engines. So, the best thing to do is to book flights to Copenhagen, and then onwards to Greenland. There are also flights from Iceland, so it's worth checking there as well.
If you prefer having someone organize the flights for you, we do offer flight a flight booking service as well to help out.
The main airport is Kangerlussuaq???
Yes, and no. For years, Kangerlussuaq is where all major flights went into Greenland. However, Nuuk is the capital and in the process of upgrading its airport to serve international flights. I believe more direct flights to Nuuk will start happening closer the travel date as the new airport upgrades are completed.
What is Single Supplement?
The price of the tour is based on double occupancy. So, if you book the trip as an individual, you'll be matched up with a roommate of the same gender.
However, if you prefer to have your own private room for the duration of the trip, you'll need to pay a single supplement charge.
For this trip, it's 1,200 Euros.
Will we See Northern Lights?
On our previous trip, we saw Northern Lights on about 40% of the nights. However, with weather you can never guarantee anything.
That said, it's dark from 11pm to 4am this time of year in Greenland, so you do have a window where it's dark enough to see and photograph them.
What's the Luxury Camp in Nuuk?
Nuuk Fjord is one of the coolest places for photography in Greenland. We'll catch a ferry into the Fjord and stay on the edge of the fjord in an epic camp. The rooms are TeePees and very comfortable. There is a limited electricity connection out there as well. It's one of the most special experiences, being out under the Northern Lights at the edge of a fjord in Greenland.
What's the Maximum Group Size
We will have a maximum group size of 10. If the group is larger than 6, I'll be bringing along an assistant photographer to help.
What is The Photography Skill Level?
Honestly, it can be any. We've had people who were new to cameras on trips, and we've had professionals. We're here to make sure you get the best photos you can, and have the most amazing time – regardless of your skill level.
If you have any other questions about this tour, please feel free to shoot me an email to brendanvanson at gmail dot com. I'll get back to you as quickly as possible.
Can't Join this One?
If you can't join this photo trip to Greenland, but you'd like information on future photography tours around the world please sign up to the newsletter below.