After an amazing scouting trip to Greenland in 2024, we came to the realization of something that I think too few people realize: Greenland is awesome.
A photographer's wonderland, Greenland is home to countless opportunities to make really beautiful images. Ice fjords, sled dogs, wildlife, epic mountain landscapes, and photogenic villages are all on offer in the west of this incredible place.
In early 2025 we're going to attempt something new: winter in Greenland.
Working with local friends, we've built an itinerary that puts you in a position for not only epic photographs, but brilliant adventures.
Dates: February 2, 2025 to February 11, 2025
Start City: Kangerlussuaq, Greenland (**please check FAQs below for flight information)
End City: Nuuk, Greenland
Fitness Difficulty: B/C
Tour Type: Adventure
Price: €5190 (€900 Deposit)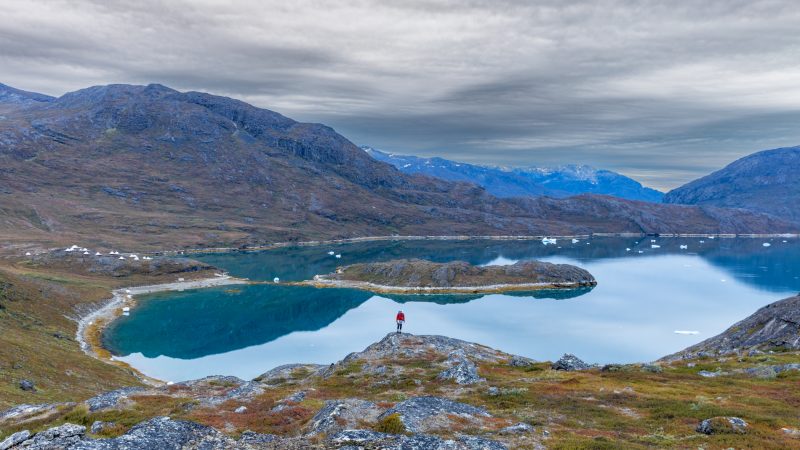 The Itinerary
Due to the nature of this trip the itinerary is quite fixed on this trip. We do quite a bit of hopping around to find the best adventures in some of my favourite places in western Greenland.
That said the weather doesn't stick to an itinerary and the day-to-day, of course, may change depending on conditions.
Day 1 – Arrival in Kangerlussuaq. Northern Lights at the abandoned radar station.
Day 2 – Day trip to the ice cap to go on a hike through an ice canyon.
Day 3 – Adventure day. We'll snowmobile to Sisimiut (weather dependent). The journey takes about 2 hours. Then we'll photograph the city in the evening and search for northern lights.
Day 4 – After a day of adventure, we'll take a chill day exploring town and the island.
Day 5 – More fun! We'll go on a 2 hour dog-sledding adventure! And we'll spend plenty of time photographing the sled dogs.
Day 6 – We'll go out to the abandoned fishing village. We'll stay for sunset, and hopefully for northern lights.
Day 7 – Midday, we'll catch a flight to Nuuk. In the afternoon, we'll find a sunset spot, and then hunt for northern lights.
Day 8 – We'll head off to a really cool abandoned village full of colourful buildings.
Day 9 – By boat, we'll explore the incredibly Nuuk Ice Fjord.
Day 10 – Tour ends after breakfast in Nuuk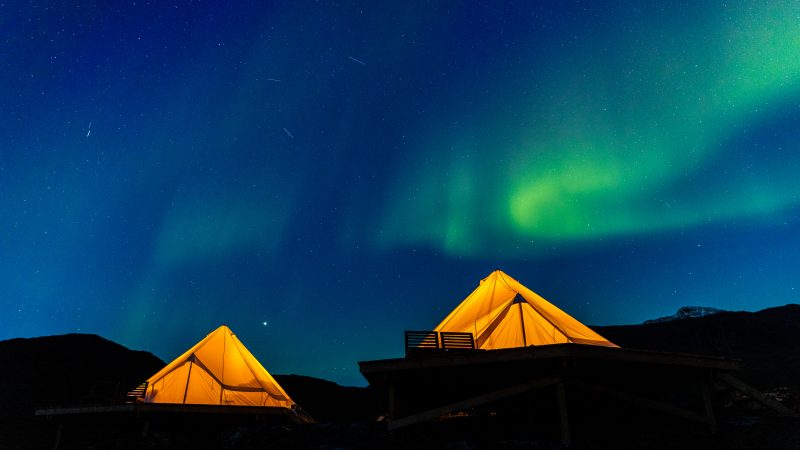 Photos of Greenland
Below is a small gallery of some of the epic photo locations you'll see on this trip.
Note: all the images in the gallery were taken over the period of just 1 summer photo tour to Greenland! Obviously, the scenes will be different in the winter months.
Greenland Photography Tour Cost
From a comfort level, this trip is midrange. We'll be in hotels all the way with the exception of 2 nights in the luxury teepees in Nuuk Fjord. The hotels are 3-star plus.
What's Included
All accommodation.
Photography Instruction by Brendan van Son
Internal Greenland Flights
Nuuk Ice Fjord Excursions
Dog Sledding Excursion
All other excursions and local transportation
Some lunches while on excursions
Breakfast on all days
What's Not Included
Transport to/from Greenland

Round Trip Flights from Denmark generally around €500.

Meals other than breakfast
Visas, if needed.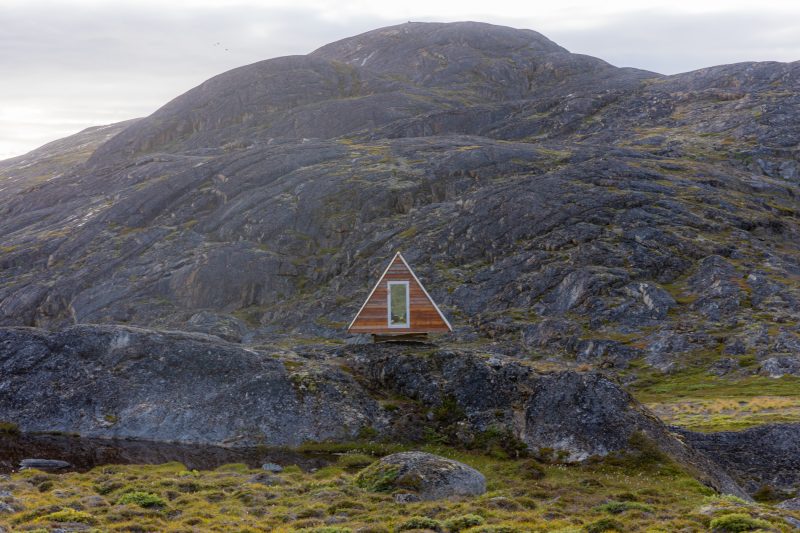 Ready to Book?
If you're ready to book, please click the button below to pay the deposit. Final payments will be due 90 days before the tour starts. For full payment terms and conditions please visit this page.
FAQs
I can't find flights to Greenland!
Air Greenland doesn't list their flights on the typical search engines. So, the best thing to do is to book flights to Copenhagen, and then onwards to Greenland. There are also flights from Iceland, so it's worth checking there as well.
If you prefer having someone organize the flights for you, we do offer flight a flight booking service as well to help out.
The main airport is Kangerlussuaq???
Yes, and no. For years, Kangerlussuaq is where all major flights went into Greenland. However, Nuuk is the capital and in the process of upgrading its airport to serve international flights. I believe more direct flights to Nuuk will start happening closer the travel date as the new airport upgrades are completed.
Also, flights in Greenland are very relaxed. It often feels more like catching the bus. Internal flights are very easy, as are flights that connect through Kangerlussuaq to Copenhagen.
What is Single Supplement?
The price of the tour is based on double occupancy. So, if you book the trip as an individual, you'll be matched up with a roommate of the same gender.
However, if you prefer to have your own private room for the duration of the trip, you'll need to pay a single supplement charge.
For this trip, it's 1,400 Euros.
Will we See Northern Lights?
Obviously, this is something we can't predict. That said, we'd have to be very unlucky to not see them at least a couple of nights.
This far north, aurora activity can happen every single night. It's more a matter of having clear skies.
So while I can't guarantee northern lights, I would be shocked if we didn't see and photography them at least a couple times. I would hope to be able to photograph them at least 50% of the nights.
What's the Maximum Group Size
We will have a maximum group size of 10. If the group is larger than 6, I'll be bringing along an assistant photographer to help.
What is The Photography Skill Level?
Honestly, it can be any. We've had people who were new to cameras on trips, and we've had professionals. We're here to make sure you get the best photos you can, and have the most amazing time – regardless of your skill level.
How Cold are we Talking?
The winters in Greenland can be harsh. However, we're fairly close to the coast so they're not as extreme as you might expect.
That being said, you'll definitely want to be kitted out in cold-weather clothing.
Nuuk and Sisiumiut see February average temperatures as -5 as a high and -10 as a low.
Kangerlussuaq is colder at -15 as an average high, and -20 as an average low.

That being said, if you have the proper clothing, you'll be fine.
If you have any other questions about this tour, please feel free to shoot me an email to brendanvanson at gmail dot com. I'll get back to you as quickly as possible.
Can't Join this One?
If you can't join this photo trip to Greenland, but you'd like information on future photography tours around the world please sign up to the newsletter below.