I've been leading adventures across Bolivia since I started my travel career in 2008. In fact, Bolivia was the first country I touched when I started this adventure.
Therefore, I'm extremely excited to be heading back in 2025.
In March of 2025, I'll be co-leading a photography tour across the Bolivian Altiplano with Greg Snell. As a bonus, we'll also be crossing into the extremely unique terrain of northern Chile to stop at San Pedro de Atacama. It's going to be the trip of an absolute lifetime!
Who's ready for some fun?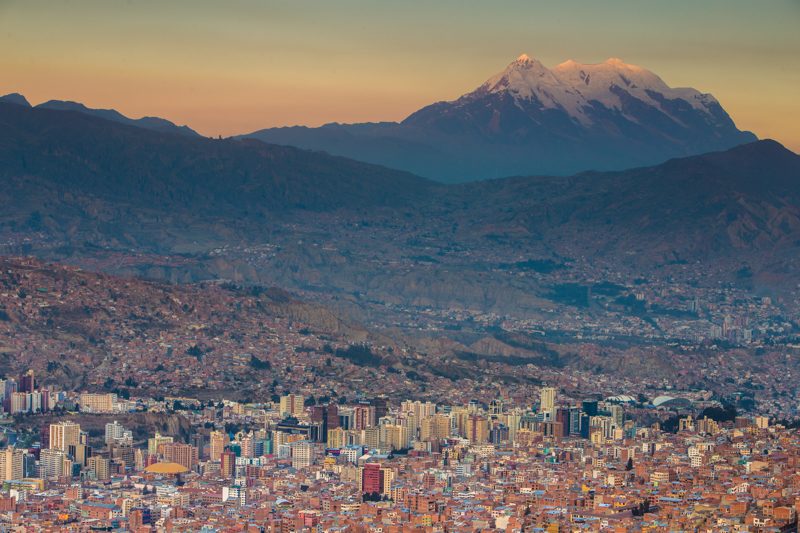 Itinerary
Start Date: March 2025 – La Paz, Bolivia
End Date: March 2025 – La Paz, Bolivia
Day 1 – Arrive in La Paz
Day 2 – Fly to Uyuni. Acclimatize. Train Cemetery.
Day 3 – Salar de Uyuni
Day 4 – Salar de Uyuni and Altiplano
Day 5 – Laguna Verde
Day 5 – San Pedro de Atacama, Chile
Day 6 – San Pedro de Atacama, Chile
Day 7 – Laguna Colorada, Bolivia
Day 8 – Altiplano back to Salar de Uyuni
Day 9 – Uyuni
Day 10 – Fly to La Paz
Day 11 – Tour ends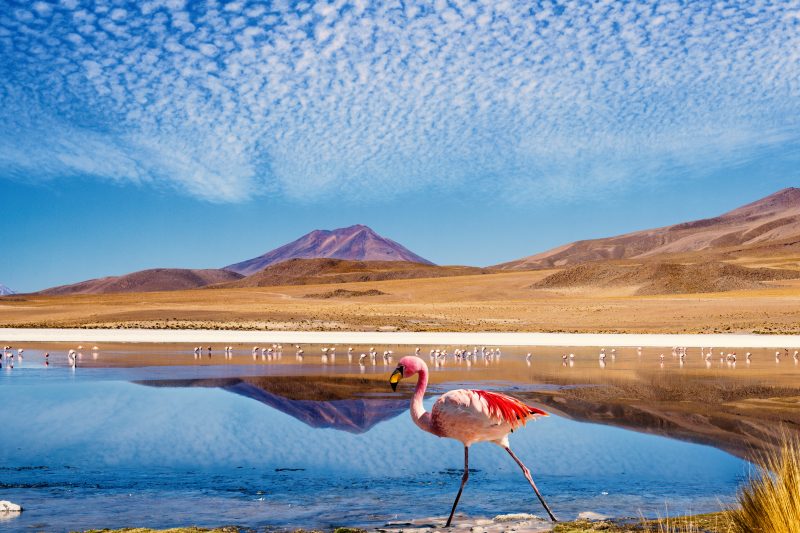 Tour Cost
The full cost of the trip is €4995.
The price is based on double occupancy. If you're a solo traveller, you'll be matched with another solo traveller of the same gender. Depending on space, there will be a few single supplements available for this trip.
What's Included/Not Included
Included
Full Accommodation
Transport within tour dates
Breakfasts
Lunch and Dinner while in the Altiplano
Local Guides
Entrance fees and photo permits
Professional Photography instruction by Brendan and Greg Snell
Assistant Services and Video Instruction by Greg Snell
Airport transfers on arrival/departure days
Not Included
Lunch, Dinner and Snacks while in La Paz and San Pedro de Atacama
Transport to/from La Paz, Bolivia
Visas (if/when applicable)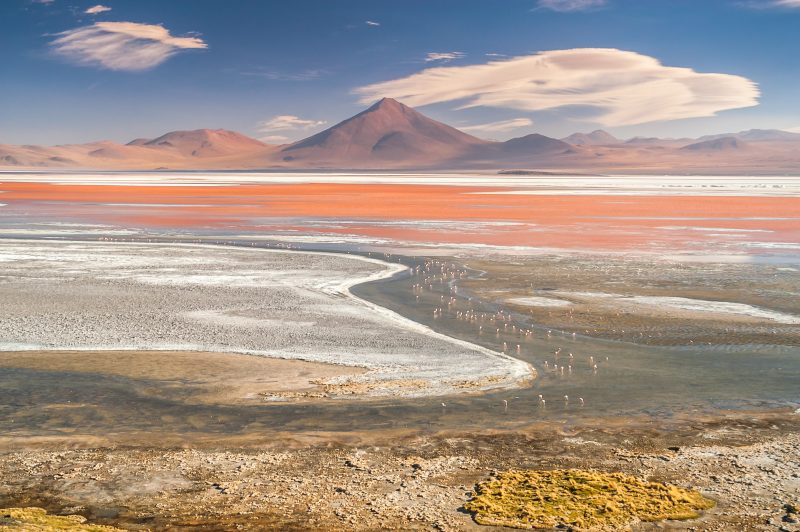 Book Here
**NOTE: The 2025 Bolivia photo tour is currently sold out**
If you're planning on joining, you'll need to pay the deposit below. The final payments for this trip will be due 120 days before the tour's start date. Please read the trip's payment and cancellation terms here before booking.
If the tour is sold out, or you have any questions, please email me at brendanvanson at gmail dot com to be added to the waiting list.
FAQs
What's the Transport Like?
Once we get onto the Altiplano, we'll be travelling in Toyota Land Cruisers. These will get us basically anywhere we'd like to go. We have a Bolivian driver-guide with us at all times.
Is The Altitude Difficult?
Altitude is a serious thing, and we treat it as such. We highly recommend you arrive in La Paz a day or two before the trip to let your body catch up with the Altitude.
The Altitude affects everyone differently, but for most we can handle it with good hydration and rest. Also, there's not a lot of walking or hiking on this trip, so it's not as much of a factor.
That said, much of the trip happens around 4,000 meters above sea level. So it is a factor.
What's the Accommodation Like?
The accommodation is varied. We stay at the nicest places possible in the Altiplano. This means that you're in 4-star like accommodation. Of course, you're in the middle of nowhere on the edge of the salt flats, so there are some comforts missing. But, it's still the highest level we can offer while still getting the true Atacama experience.
Will there be Water on the Salt Flats?
It's impossible to predict. However, March is the best month for that to happen. When there's water, the salt flats look epic. You get beautiful reflections and some incredible images. If there's no water, they still look epic.
Will there be astro photography opportunities?
Yes. I'd guess that we'll attempt astro photograph about 50% of the nights.
Can't Join This One?
If you can't join this one?
I have lots of really cool trips coming up in 2024 & 2025. And though most are now sold out, there are still some spaces left for Madeira, Patagonia, and Greenland!
If you want information on upcoming trips, please sign up for the newsletter below.