Madeira is shockingly beautiful. I mean, seriously, check out the google image search for Madeira photography. It is epic. And, the fact that it's only a small island – you can drive a loop around Madeira in about 3 hours – makes it the perfect place for a photography retreat.
These retreats are an awesome way to enjoy a photo destination while also not having to stress about anything aside from taking photos. From the moment you land, everything from accommodation to food (with the exception of booze) is included. We stay in a beautiful villa the entire trip – which makes for a great base. Best of all, it's the type of trip you could bring your non-photography partner along with you!
Photography retreats are awesome. They lend to great photographs, incredible times, and usually a nicely built little community.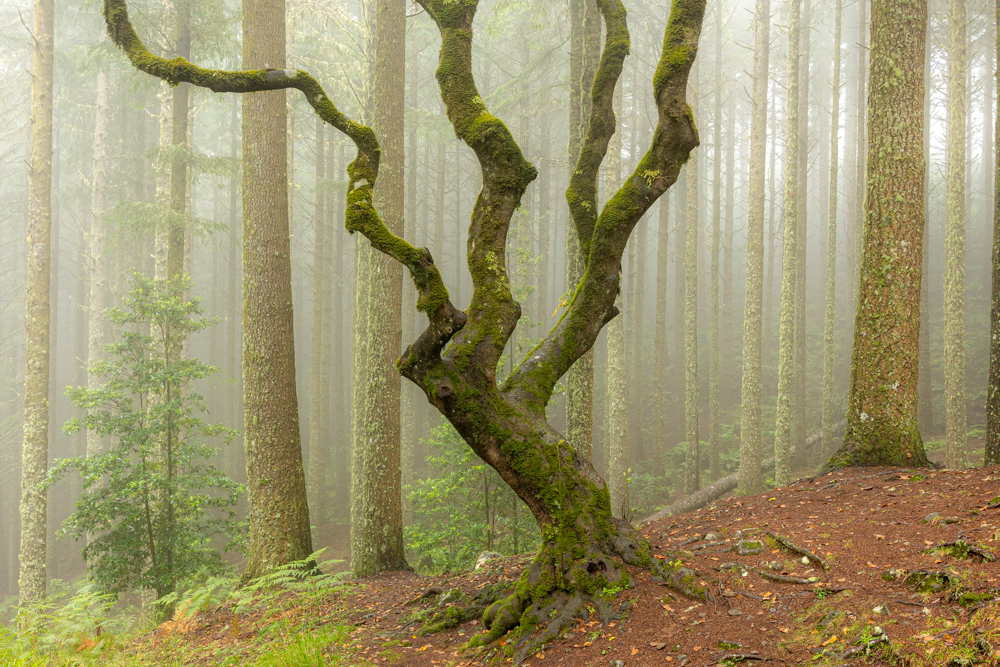 Trip Info
Dates = July 3-10, 2024
Start/End Airport = Funchal, Madeira
Max Participants = 12
Fitness Level = Moderate. Some hiking, walking. Nothing intense.
Hotel Level = Villa
Cost = Prices vary, read below
Prices
As this is a retreat and we're staying in a villa there is a varied price structure.
Twin shared (you'll be matched with a roommate of the same gender = €3,500 Euros
Private room (single traveller) = €4,500
Couple (one bed) = €3,000 per person
Itinerary
We'll be located the whole time in a villa. So, we'll be making different excursions each day. No two days will be the same. We'll be chasing sunrises, sunsets, and doing some astro photography as well. There will also be downtime in the middle of the days at the villa to work on photo editing, or just relax.
Since we're based in one location, all the excursions are optional. If you want to skip a location and relax, you're more than welcome to do so.
Potential locations include:
Lagoa do Fanal
Ponta de São Lourenço
Nova and Moinho Waterfall
Bica da Cana
Miradouro Eira do Serrado
Véu da Noiva
Ribeira da Janela
Much More…
There are so many incredible photo locations in Madeira. Everything from high mountains, to seascapes, to woodland forest. The variety is endless. So, we'll want to keep our schedule as flexible as possible to take advantage of that.
Book Now
To book, click the product below and you'll be asked to pay the deposit for this trip. The final payment will be due 4 months before the travel date.
If you're booking a couple's rate, please pay 2 deposits.
If the trip is full and you would like to join the waiting list, please email me at brendanvanson at gmail dot com
There will be more scouting trips at some point in the future. I'm running a scouting trip to The Azores this coming winter. There's also Patagonia and The Dolomites coming up soon, so if you're interested please sign up to the newsletter at the bottom of the email.
What's Included / Excluded
Included:
Breakfast, lunch and dinner on days of the tour
Non-alcoholic drinks with meals
Accommodation on days of the tour
Transport on days of the tour
Park entrance fees and permits
Photography instruction
Not Included:
Alcoholic beverages
Snacks outside of meal times
Transport to/from Madeira
Visas (if necessary) for Schengen
Photos of Madeira
This is one of the most photogenic places on the planet. The coolest part? Everyone of the photos that you see in the gallery below were taken within a 45 minute drive of the villa we'll be staying in.
FAQs
What is a Retreat?
Quite simply, these are photo tours that keep things easy for the participants. Generally they are to holiday destinations where a non-photography partner can join along for a holiday.
Why Join a Retreat?
It's a nice way to do photography. You have a base. You learn a lot. You can bring a partner, or travel solo. Most of all, they are flexible. We can play our itinerary by ear depending on the conditions of the day.
What's The Average Day?
There will be no average day. It will all depend on the weather, and what we choose to explore. We will be exploring most of the day. We'll be photographing the best light (sunrise, and sunset). And, we'll often be out capturing the night sky as well (if clear).
What is the Accommodation Situation?
We will have a really nice villa with a pool as our base. It's a 9 bedroom villa, and features some awesome views.
Flights to Madeira?
Actually, Madeira is fairly easy to get to. There are lots of direct flights from within Europe. There are multiple daily flights from London and Lisbon – for example. Search on Kayak.com for options.
Can't Join This Photo Trip?
If you can't join this one, be sure to sign up for my mailing list to keep informed about the latest photography tours and workshops. The sign up form is below.