As kind of a "reminder" about our upcoming Arizona photography workshop and tour happening in January – which still has a couple spots available – I asked my partner in crime Michael Perea to drop a guest post today. I asked him for his favourite photo spots in Arizona. Now, obviously, I have mine too. So, it's interesting to see how they compare.
In fact, since Michael is a local and has hit up far more photography locations in Arizona than I have. It'll be interesting to see how my list changes after our trip. It always pays to have some local knowledge.
Anyways, enough chat, here's Michael's post and photos:
Top 10 Arizona Photo Spots

The American Southwest is one of the most photogenic regions in the entire world, and I'm lucky enough to call Arizona my home. There is so much to see and photograph that I couldn't possibly fit it into one blog. Maybe a book, perhaps. So I will share with you a list of my 10 favorite photography spots in the Grand Canyon State.
Slot Canyons
The Antelope Canyon system in northern Arizona are legendary. Upper and Lower Antelope get most of the attention, and for good reason. People come from all over the world to see these unique locations. Now if you fancy a little more solitude, in the same system slot canyons you have places like Slot Canyon X, Waterholes Canyon and Rattlesnake Canyon. These places are stunning, and the experience there is quite different than their famous counterparts. Tripods are no longer allowed at Lower Antelope canyon, and you will need to book a "Photography Tour" at the other locations if you want to bring a tripod.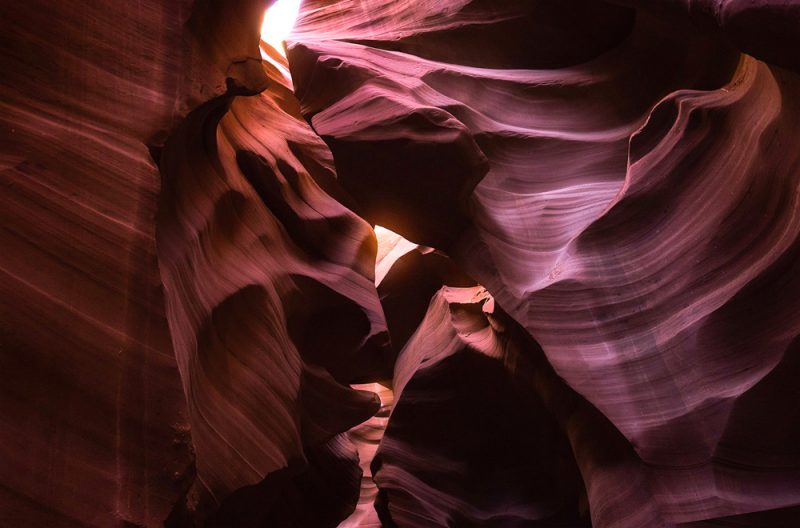 Coal Mine Canyon
This is one of my absolute favorite sunrise spots in Arizona. Located near Tuba City on the Navajo Indian Reservation, this place is somewhat hidden. You need to obtain a permit before coming here, which you can purchase in Page (Lechee) or in Cameron. The formations here make you truly feel like you are on another planet. Photographing sunrise here can be challenging, since you will be shooting directly into the sun, but it is absolutely epic. In this photo I found a spot to skyline myself, then got a sun star as it broke the horizon, lighting up parts of the canyon walls. Timing is everything!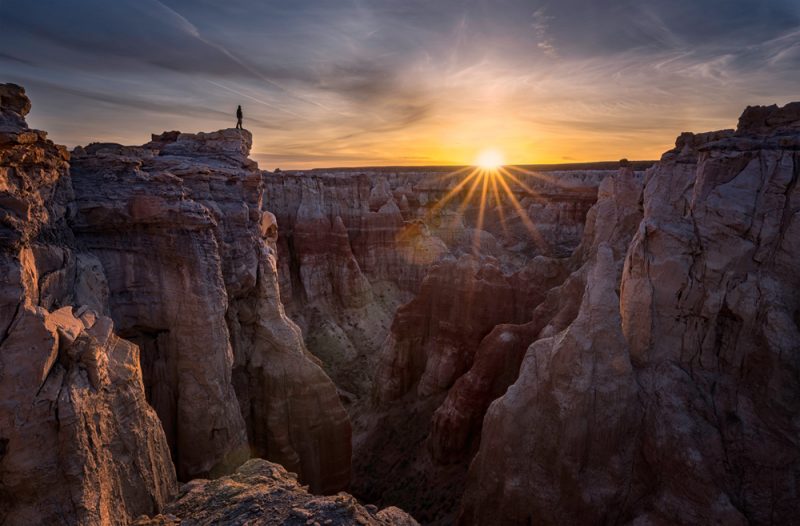 The Superstition Mountains
The Supes as we call them here. This is my go-to location, about a 20 minute drive from my house. There are so many locations in this supposedly haunted mountain range, just outside of Phoenix. From Sky Harbor Airport in Phoenix, the 6th largest city in the US, you can drive 30 minutes to this location and photograph the Milky Way! This is the Elvis Memorial Church, used in a movie called Charro! in 1969, starring the man himself. This is at sunrise, during one of the famous fiery skies Arizona is known for.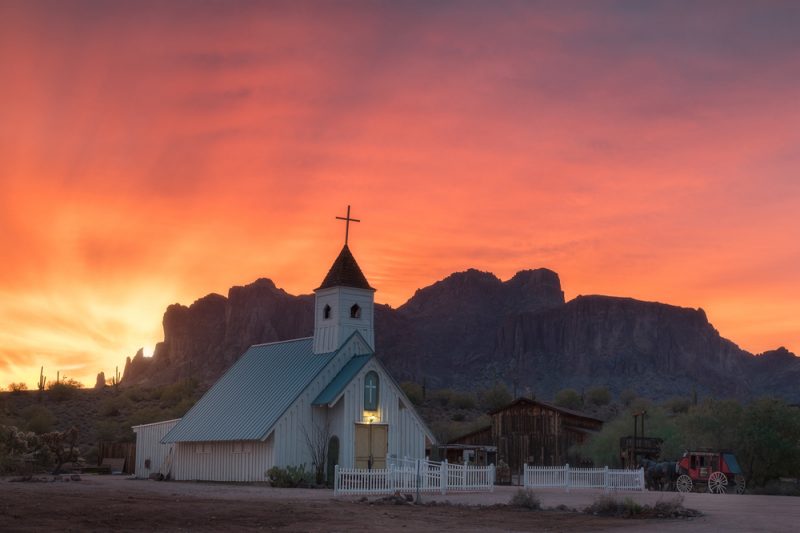 Salt River
The Salt River has some of the most dramatic and colorful sunrises and sunsets I've ever seen. I've come here more times than I can count, and I'm never disappointed. Also, the famous Salt River wild horses live here. They are truly wild, not feral. They were brought here by the Spanish settlers in the 1600's. One shot that has eluded me is getting one of the herds in the river at sunrise or sunset. That idea alone has kept me coming back over and over. This shot was taken at sunrise on the east end of the river, just below Saguaro Lake. The lookout point here is great for panoramas, and when the water is low can have some perfect reflections.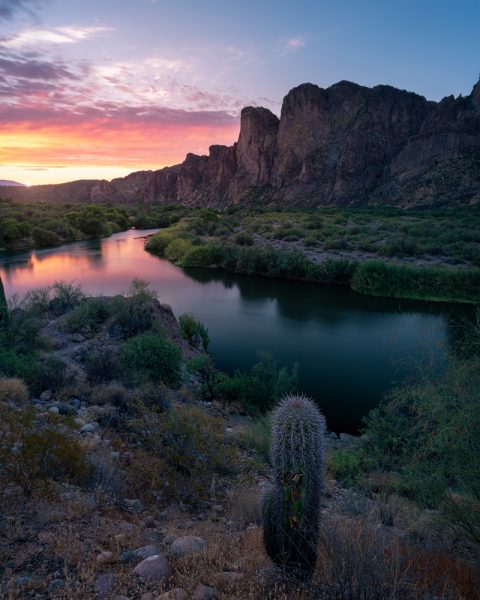 Monument Valley
The iconic symbol of the Southwest. There are so many different locations here to shoot from, other than the iconic spot from the parking lot of the hotel. This place can be photographed at sunrise or sunset, and in early summer you can the Milky Way over the mittens since you are facing southeast. Be prepared, every time I've visited Monument Valley, the wind was howling and the dust blowing everywhere can wreak havoc on your gear.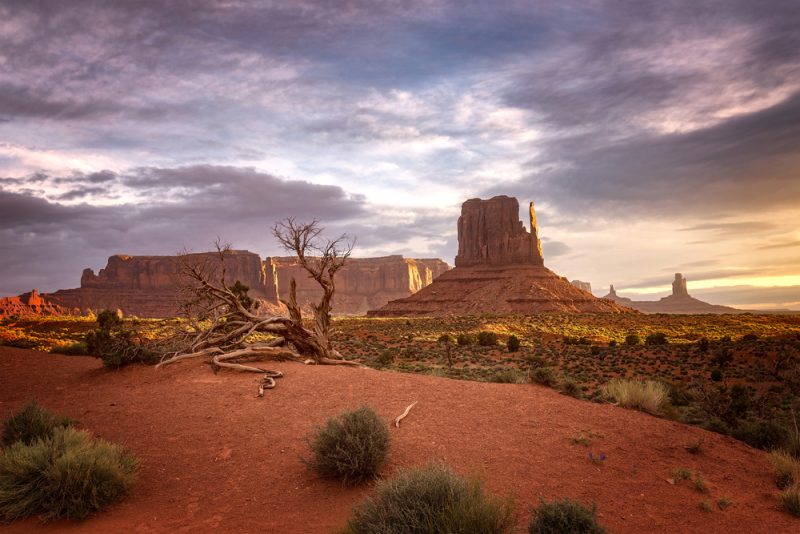 Sedona
Its so hard to pick just one spot in Sedona as a favorite. There are hundreds. This is at Red Rock Crossing facing Cathedral Rock, my favorite subject in Sedona. This place works for both sunrise and sunset. You're facing East, so you'll be shooting into the sun in the morning, but Cathedral Rock, along with the trees along Oak Creek, block the harsh sun, so you get a glow from the back light in the morning. Sunset is very amazing as well, but more likely to be shared with swimmers and other hikers and photographers.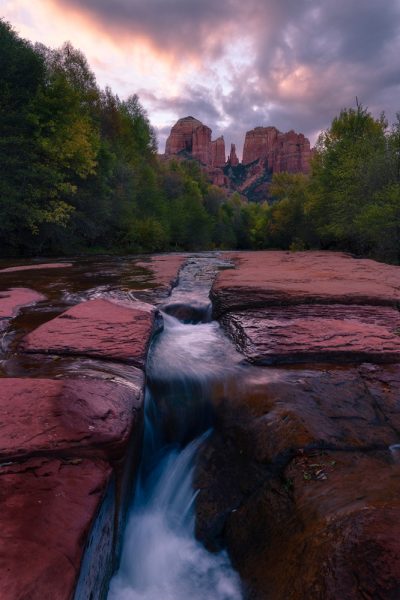 Grand falls
This hidden gem is a season waterfall about an hour east of Flagstaff in Northern Arizona. Usually March-May this "chocolate falls" starts to flow as the snow melts. This beauty is actually taller than Niagara Falls! It also flows a few times in summer after a heavy monsoon storm. There are 2 places to photograph from, but one is much better than the other. Put in your google maps "Grand Falls Campground" to get to this location. You can photograph either sunrise or sunset here. This vantage point faces North, but you can walk down and shoot from the water's edge.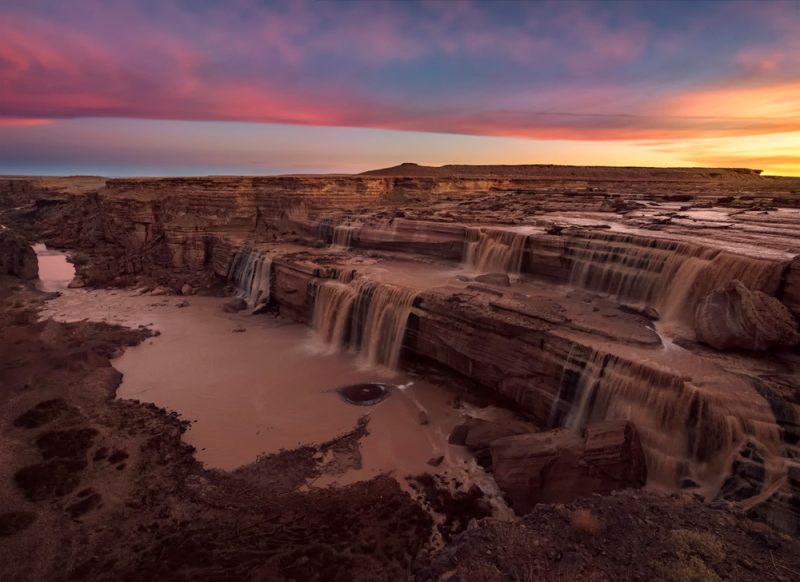 Watson lake
Giant granite boulders line the northern part of this beautiful lake in Prescott. On calm days the reflections here are glorious. There are so many compositions here that I could spend a week and still want to come back for more. There is also a marshland on the south side of the lake, so if you're a bird photographer this is a great spot for you! During the summer monsoons this area gets lots of lightning, which makes for some extremely dramatic photos.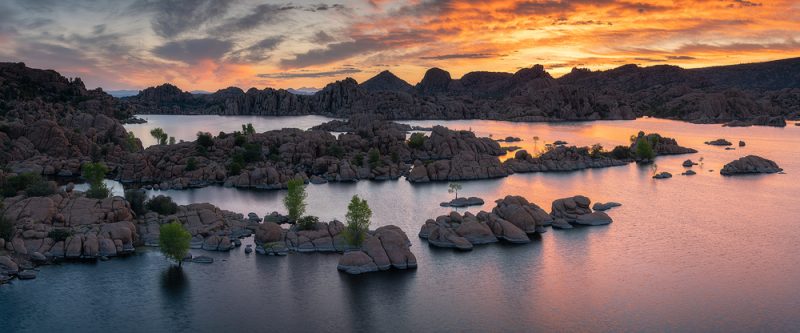 Arizona's Dark Skies
Arizona has some of the darkest skies in the country. Sedona and Flagstaff are designated dark sky communities. The have city ordinances and rules for business to maintain certain types of lighting to preserve its dark skies. You can photograph the Milky Way directly over Sedona! And one of the questions I get asked a lot is, "Can you see the Milky Way with your eyes?" And the answer is yes, absolutely! Seeing the Milky Way with my naked eyes for the first time really put things into perspective for me on how small we truly are.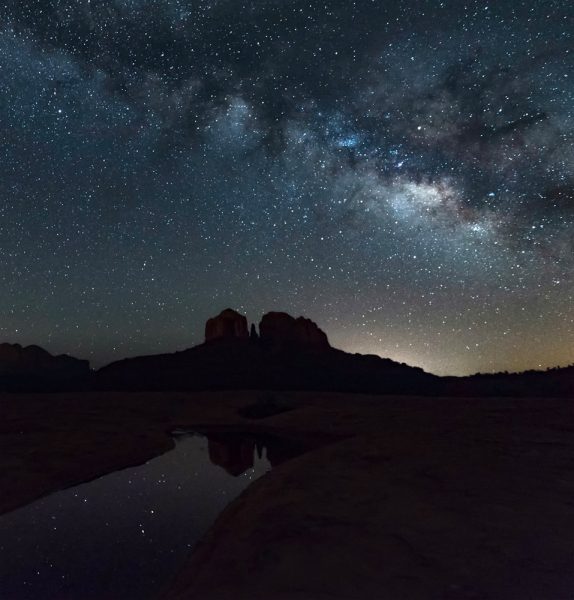 White Pocket
Ok, I saved my favorite for last. White Pocket might be my favorite photography spot in the entire world. These sandstone rock formations makes you feel like you really are on another planet. Mars, perhaps? The sandstone rocks and patterns here are mind blowing. It looks like something out of a cartoon. This is one of those places you have to just see for yourself because pictures don't do it justice at all. The possibilities, and compositions are endless. White Pocket is perfect for sunrise, sunset, blue hour and outstanding for Milky Way.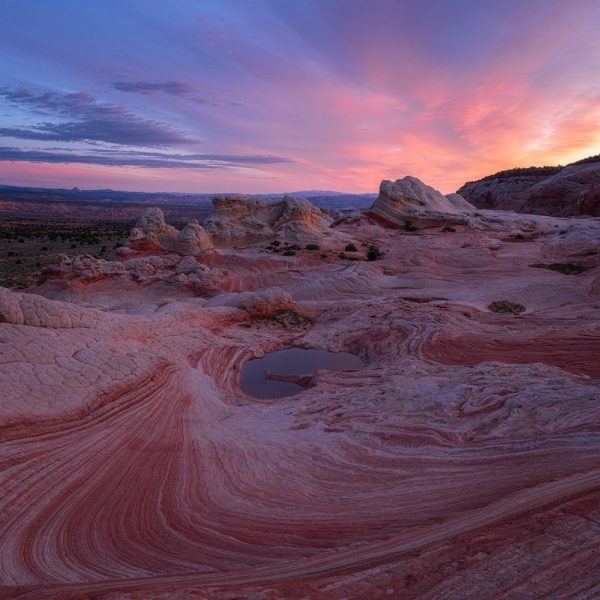 Join us in Arizona?
Want to join us in Arizona for a photography trip? All the information on the tour is here.
Or, if you can't make this one be sure to check out the rest of the travel photography tours and workshops we run around the world. And, be sure to sign up to the newsletter below for information on upcoming trips.