I just did my packing for Iceland.  And, if you follow my YouTube channel pretty closely, you know how much I hate packing. It is the bane of my existence.  But, usually packing means throwing all my things in my suitcase and cleaning up a hotel room that I managed to destroy and in which scatter all my worldly possessions in a span of a couple days.  This time, I'm leaving a lot of things behind in Kent and packing a very small kit for Iceland.
Of course, this following list of things I'm packing for Iceland is geared (pun intended) towards a photography kit.  But, honestly, I think that anyone can follow this packing list.  I think most people that travel to Iceland also pack a bunch of camera gear, even non-photographers.
Still, this is primarily a packing list for photographer's visiting Iceland.
I'm not going to get all fancy with a lot of talk and text. I'm basically just going to list everything with some notes.
Clothing
Iceland is all about layers and staying dry. It's also about keeping the wind off you.  In general, Iceland isn't that cold (compared to Canada in the winter), but it can be dangerous because of the wind and rain.  So, my advice is to bring regular clothes with you. Then, bring a fleece or down jacket, and if you need it because it's windy or rainy put a shell over it.
Thus, my clothing list is pretty basic.
Bring your regular clothes and then the following:
Wind Resistant Trousers
Wind and Rain Resistant Jacket Shell
Water Resistant Gloves – I have some new Vellerret gloves that are built for photographers
A wool hat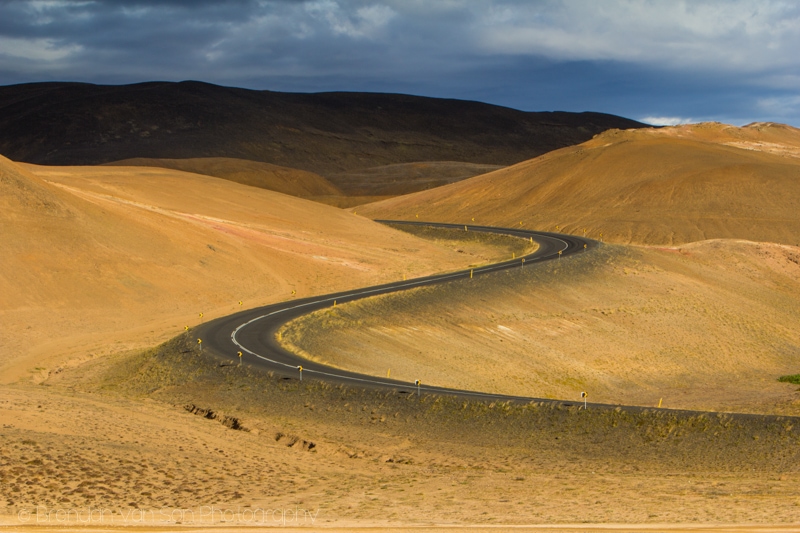 Footwear
Again, pack things for Iceland that are going to keep you dry and warm.  I suggest that you bring a pair of waterproof/resistant hiking shoes that you can wear for most situations.  Then, you might also want to pack gumboots for situations where you're walking across rivers.  Photographers will definitely want rubber boots to get into rivers and creeks for photos.  Serious photographers might want to consider bringing hip waders.
Bring lots of socks! You'll be changing them more than you think.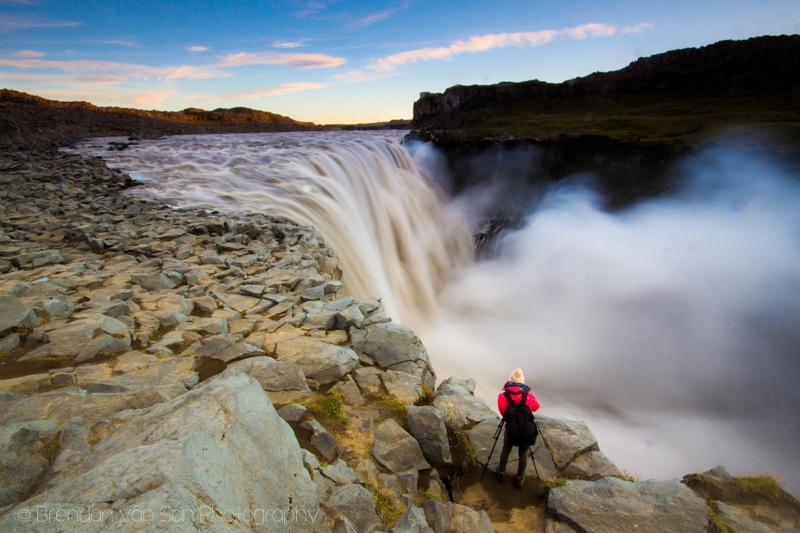 Camera Gear
Obviously, everyone is different.  And, everyone's kit is different. So, instead of listing what you should bring, I'll list what I am bringing.
This is my camera gear packing list for Iceland as a photographer:
Camera Body = Canon 6d
Lenses = Canon 16-35mm f/4, Canon 70-200mm f/2.8, Canon 50mm f/1.4, and Rokinon 14mm f/2.8
Drone = Mavic Pro
Video Camera = Sony a6300 with kit 16-50mm lens and Zhiyun Crane Gimbal with Rode VideoMicro.
Action Cams = GoPro Hero 5, and GoPro Hero 5 Sessions.
Extra Batteries = 3 Canon LPE6 & 5 Sony batteries.
Filters = 1 6-stop ND, 1 10-stop ND, 1 3-stop soft grad ND, 1 3-stop hard grad ND, 1 2-stop soft grad ND – all filters are Lee Filters.
Drone Filters = Filters by PolarPro for the Mavic
Tripod = 3 Legged Thing Winston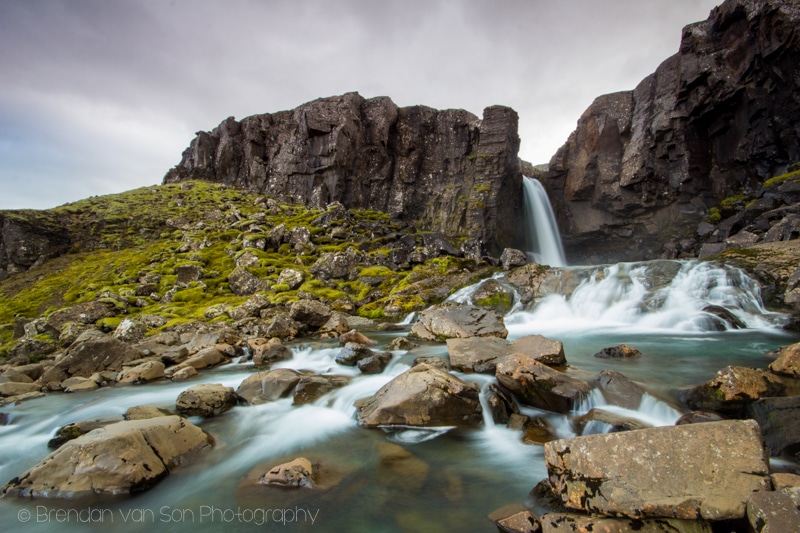 Other Electronics
I think most are going to want to pack these things to Iceland whether or not you're a photographer.  Again, these are my things listed. Not necessarily the exact items you should bring.  But, I'm sure you get the point.
Dell XPS15 Laptop
1 PowerBank –  for charging cameras and cell phones
LG G5 smartphone
Power adapters – Iceland uses European 2-prong plug-ins
5 – 64GB SanDisk Extreme SD Cards
5 – 64GB SanDisk Extreme MicroSD cards
2 – 510GB SanDisk SSD
1 – Card Reader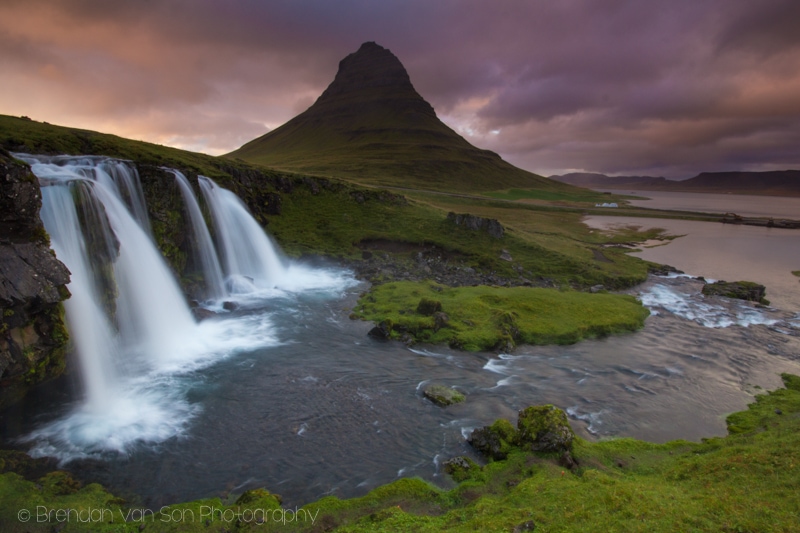 Random Things?
I carry a couple things no matter where I travel that don't really fit into any category.
Some of these things are really important when packing for Iceland but can totally seem random.
A Couple Shower Caps: I know, so random. But they are great for keeping your camera dry.
Microfiber Towel: To dry off lenses and yourself.
Protein Bars: Food is so expensive in Iceland. So, I like to pack some protein bars as snacks.
CDs: Yes, you read that right. CDs are great to set your tripod on if you're shooting in soft sand. It widens the base of the tripod so it doesn't sink in.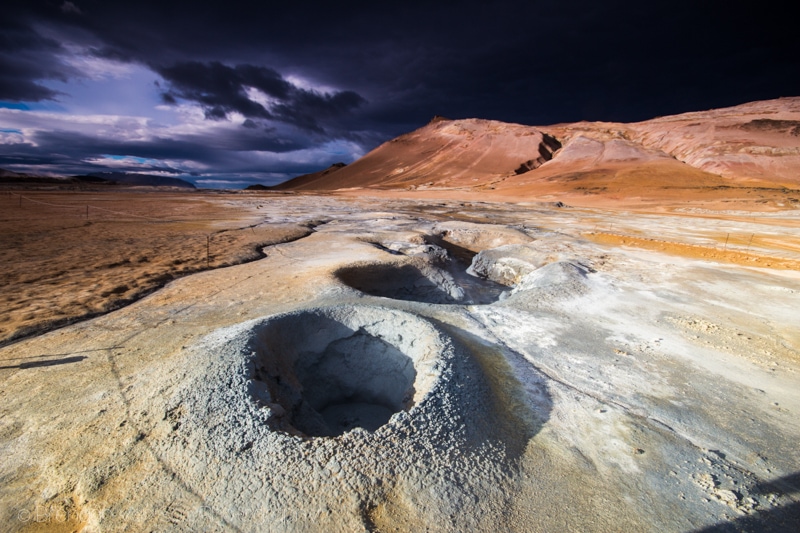 Apps for Iceland?
I definitely recommend a couple apps if you're a photographer heading to Iceland.
TPE: The Photographer's Ephinemeris is a must as a photographer. It shows the direction of light, times of sunsets, etc. So good.
Photo Pills: This app is like TPE but I use it mostly for planning the milky way.
Map of Iceland Offline: You can also download the map of Iceland offline on Google Maps.
My Aurora Forecast: An app that gives you the forecast in Iceland (and globally) for the Northern Lights.
What's Next
I hope the packing tips were helpful for Iceland.
Next article, I'll get back to some images. I was back in Canada recently, and I still haven't