If you've been following my blog for a while, you're going to laugh at what I'm about to say.
"I'm going to get better at updating the blog"
Sure, I've said it a million times before, but this time I kind of mean it.  I've just been so busy smashing out daily vlogs on my travel channel and on assignments that I've kind of neglected the blog. But, that stops now. And it stops in the best way possible, with some photos of Norway.  And, though I haven't updated my list yet, I think Norway is going to the top of my list of favourite countries. That's how much I loved it.
This is going to be a two-part blog with the other post coming next week.  This blog starts with an extremely quick solo road trip through the south of Norway before I joined up on an assignment with TopDeck Travel.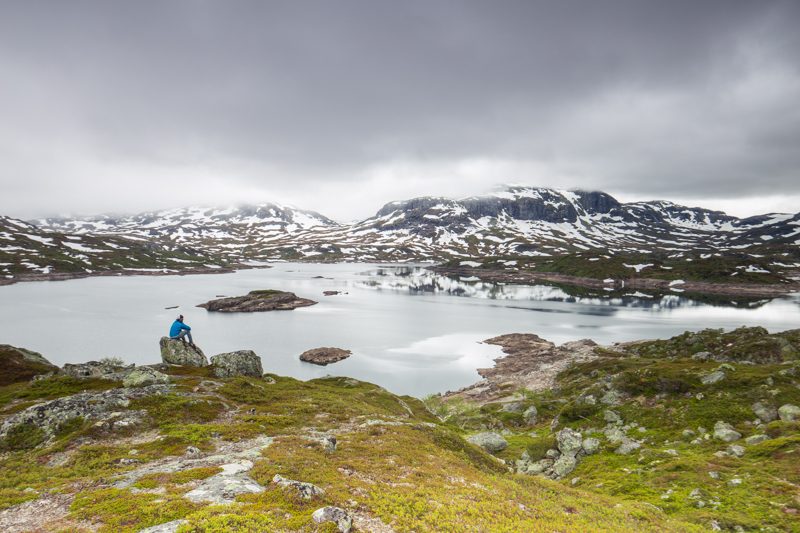 Trolltunga
I started my Norway adventure in the most epic of ways; with a hike to Trolltunga.  Troll's tongue, as it's known in English is one of the most beautiful hikes anywhere in the world.  Every corner of the trail just begs to be photographed.  Since it's the summer in Norway, I was able to do the hike as a bit of a midnight adventure leaving the parking lot at 8pm and arriving at camp at midnight.  The hike up looked a little like this:

Then, after finding a couple hours of sleep just above Trolltunga, I got up for "sunrise" at just after 3am to shoot some pictures.  Though the light wasn't really behaving. When a place is as beautiful as this, it doesn't matter. These are a couple of my favourite few photos from Trolltunga: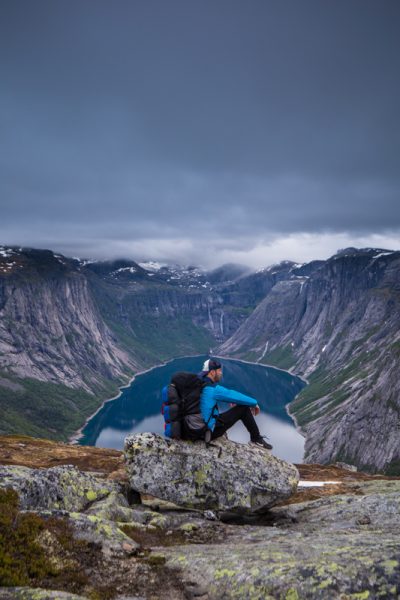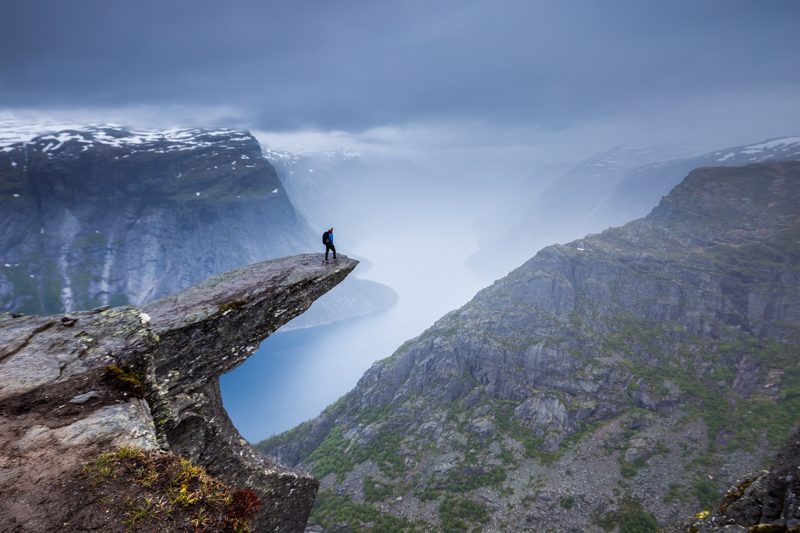 The Waterfalls of Norway
After Trolltunga, I headed to Bergen to chill out for a night and get my gear charged and dried after the hike to Trolltunga.  I was planning on doing some photography in Bergen, but was just too wiped out to go out and shoot.
The next day, though, I went on the search of a couple of the bigger waterfalls in Norway, and came across these 3 (well, and a number of others I didn't photograph.

Tvindefossen
This was a photogenic waterfall surrounded by farms and a bit of a tourist trap set of gift shops. Maybe the least impressive of the waterfalls in the area, but also very easy to photograph.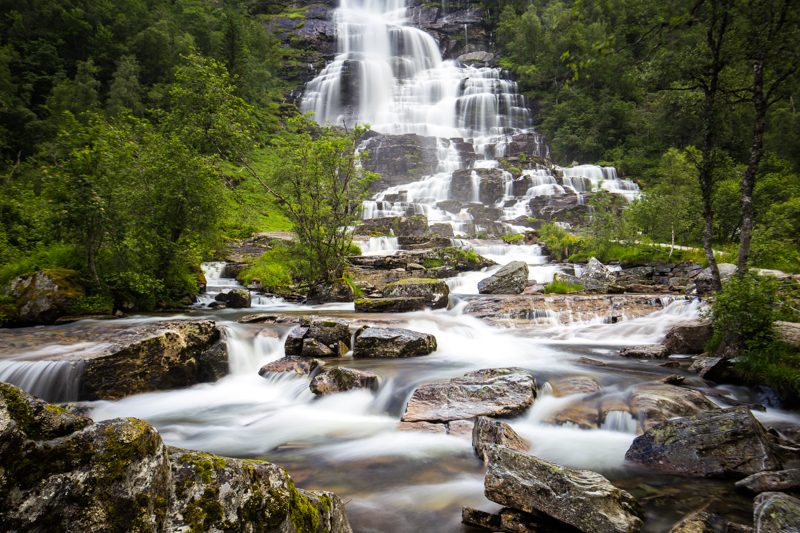 Skjervsfossen
This was such a cool waterfall, but it was incredibly difficult to capture.  And, there's no shops around and I had it all to myself. Really a cool spot worth visiting even if the photos don't do it justice.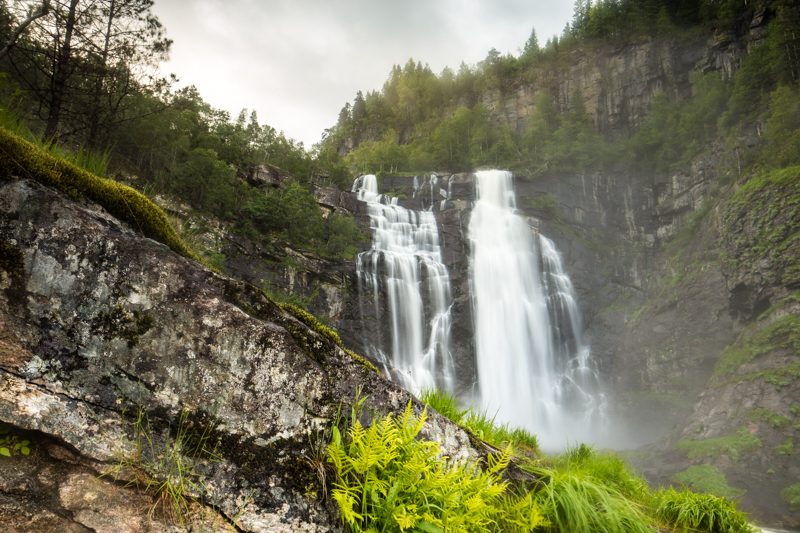 Distractions
The drive along highway 7 towards Voringfossen is one of the most beautiful in the world. If there were more places to pull over and stop, I would have never made it to the last waterfall. This was just a casual view along the way.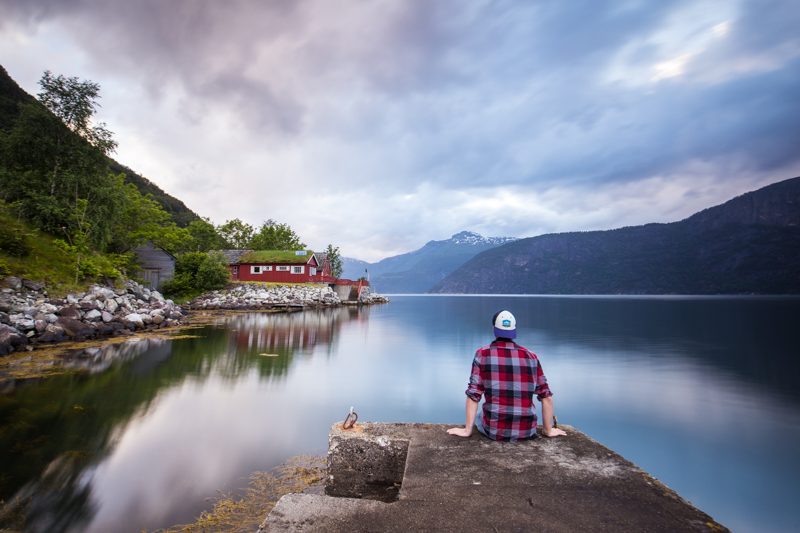 Voringfossen
Wow. Maybe one of the coolest photography locations in all of Norway, Voringfossen just blew me away. This was the number one sight I wanted to shoot in Norway, and it was even more impressive to see than any photograph I've seen. Just unbelievable.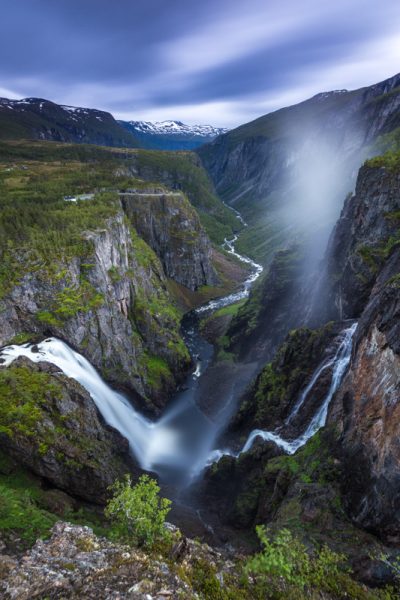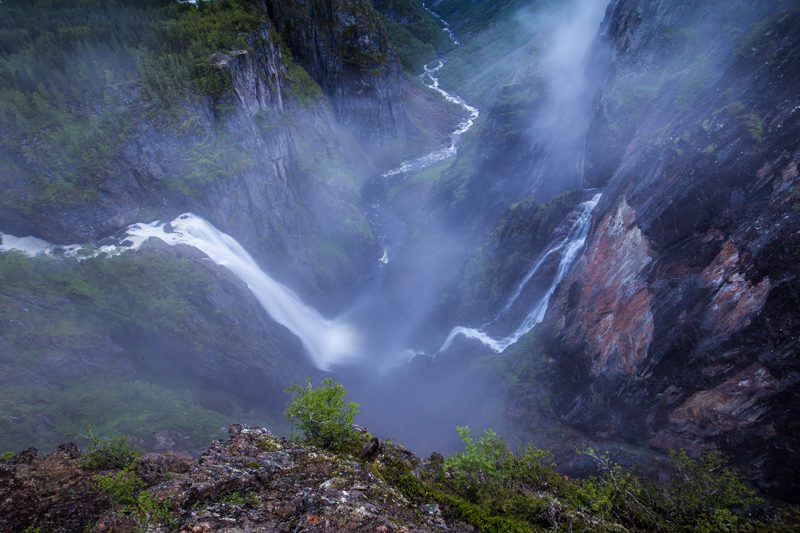 Joining TopDeck in Oslo
I joined a TopDeck Travel group in Oslo.  I was set to start a 15 day assignment with them through Norway as well as Finland and Estonia.  My assignment is video heavy, but there's some photography involved as well.  I shot this at the lake near our campsite in Oslo.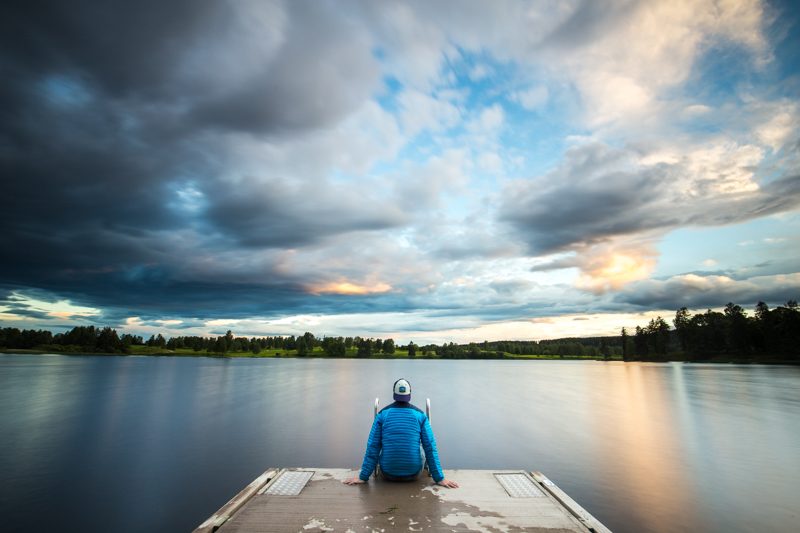 And, the vlog below has some of the hyperlapse I shot in Oslo as well as a bit of an explanation of my travel photography assignment with TopDeck.

Midnight Hike in Andalsnes
We drove from Oslo to Andalsnes on the first travel day of the TopDeck trip, and the drive was just stunning.
That evening, we were free at the campsite and the light was looking to be seriously epic. So, I grabbed a couple of the passengers and we went on a hike up to this viewpoint on Rampestreken.  It might be the best viewpoint in the country, and no one does viewpoints like Norway.  The hike was challenging, but the images made it so worth it.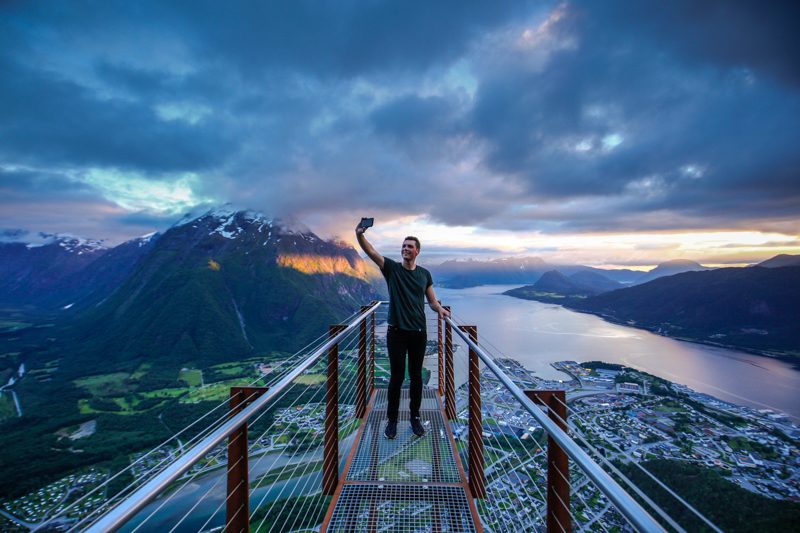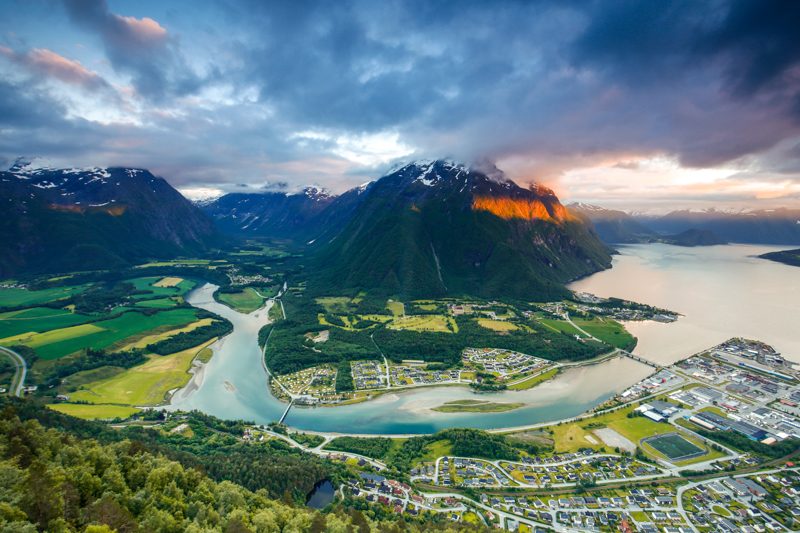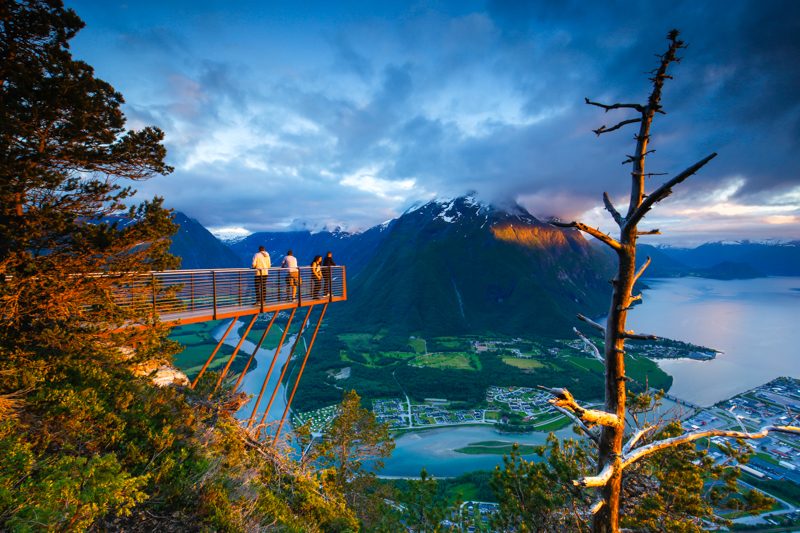 Troll's Pass and a Midnight Canoe
The following day we went cruising through The Troll's Pass. This is one of the most photogenic places in all of Norway. It's a series of mountain passes and serious fjords. The roads were pretty gnarly, so a shout out to Catalan, the coach driver from TopDeck.  All-in-all, the journey was just stunning.

Here are some of the photos of Troll's pass and area: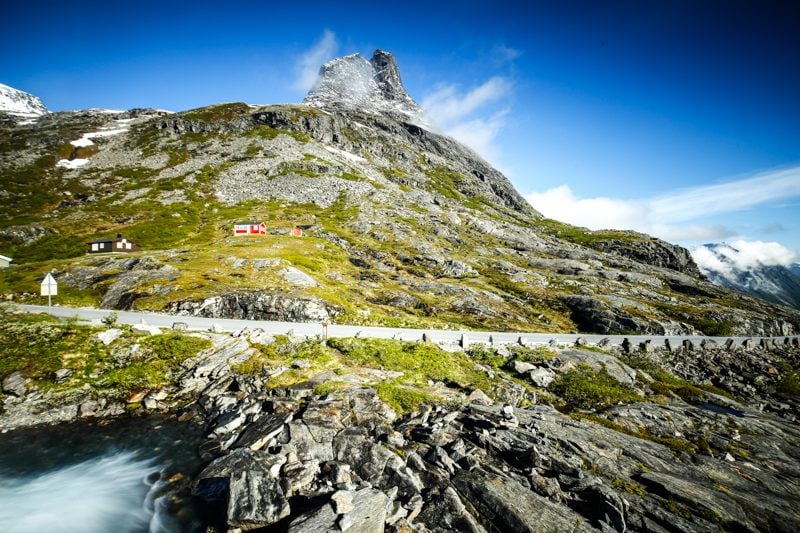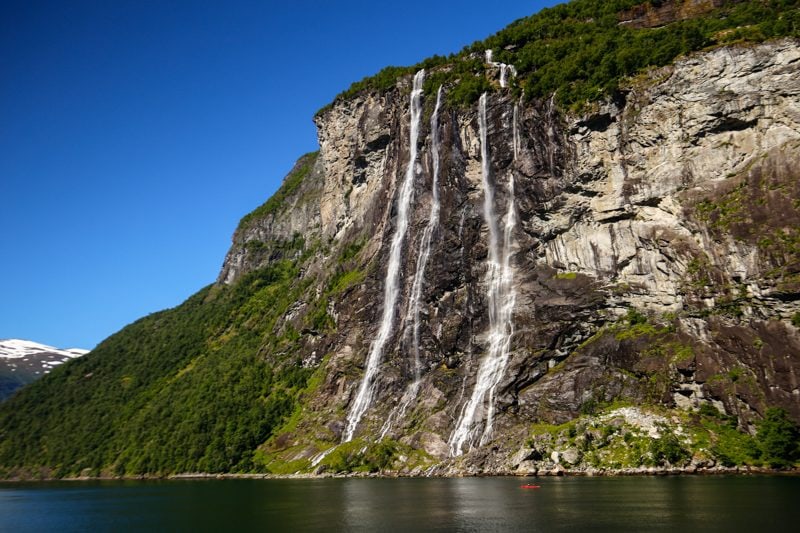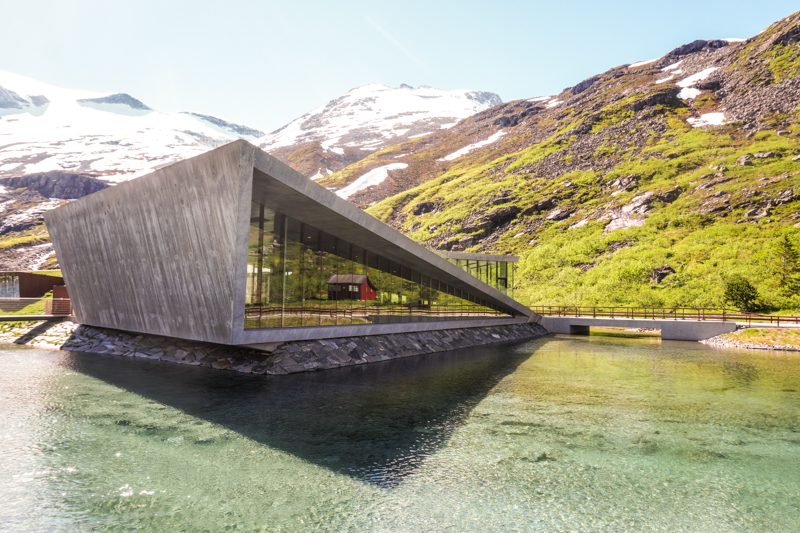 In the evening, after a cheeky nap, I grabbed a canoe from the campsite and went on a bit of a paddle up the river to try to grab a couple images.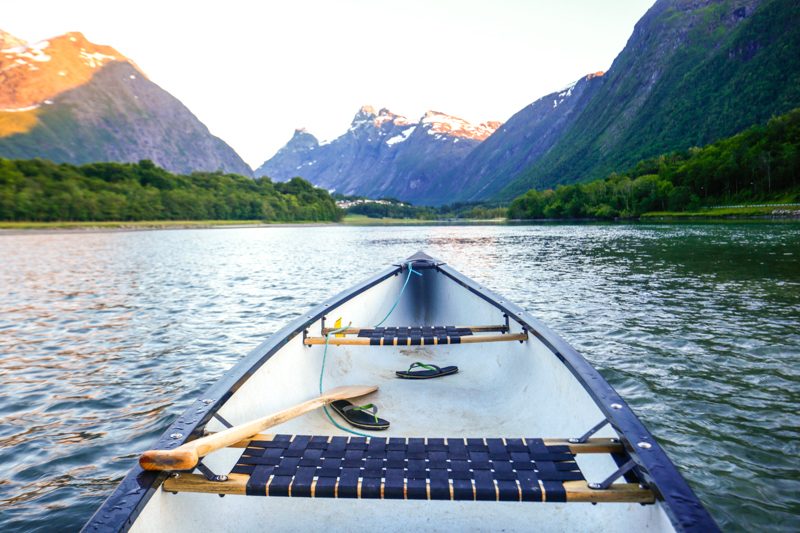 Trondheim
We didn't have nearly as much time as I would like in Trondheim.  We just stopped for about an hour. It's a really cool little city in the center of Norway. It's definitely the type of place I'd like to get back to and photograph/explore a little bit more in the future.
Even though we were only in Trondheim for a minute, and even though the light was harsh and blue, I did manage to sneak off a couple pictures that I'm happy with.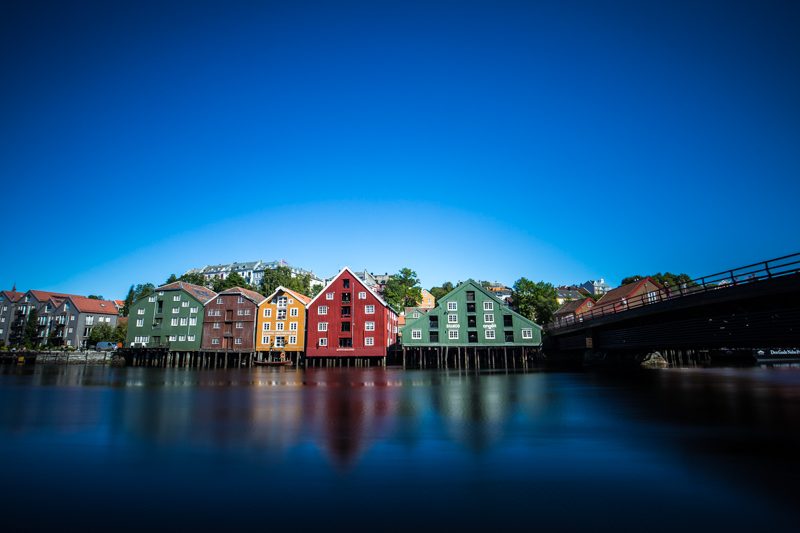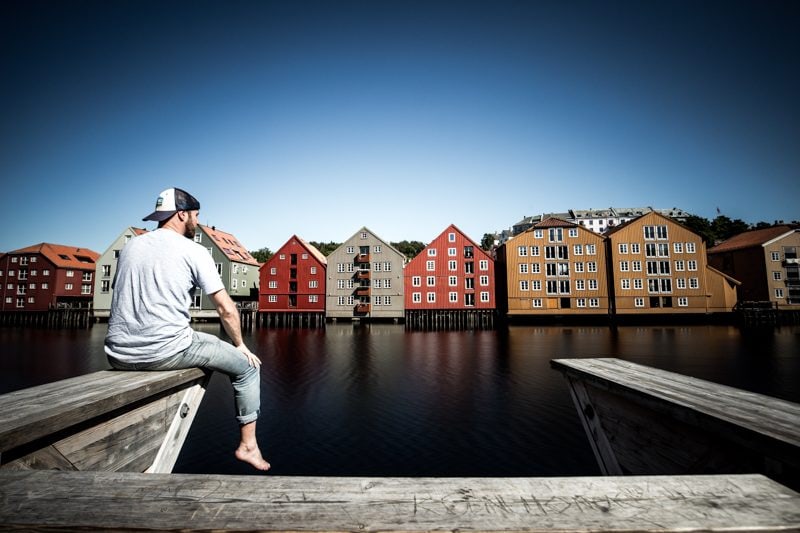 Steinkjer
From the epicness of Andalsnes and area, we headed north to Steinkjer. And, though the location wasn't as mind-blowing as some of the others, I still got out and grabbed a couple images.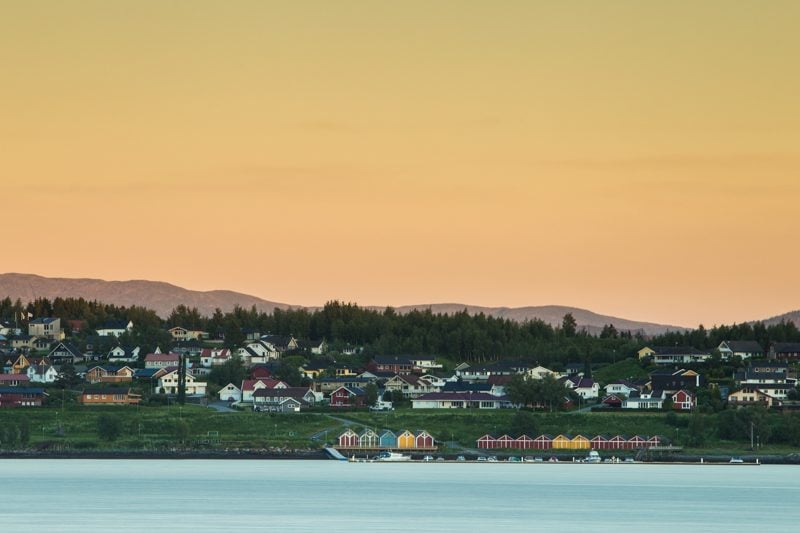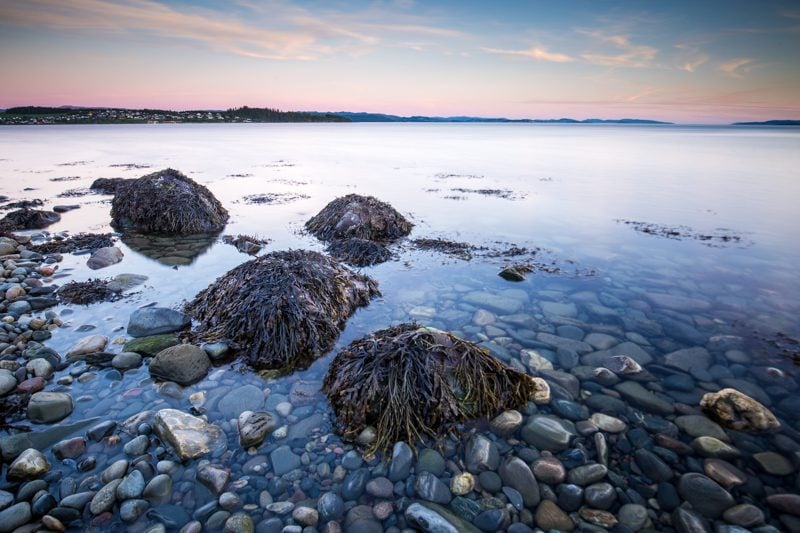 If I'm being honest, I was a little bit worried at Steinkjer that the most beautiful places in Norway were in my past.
But, as you'll see in the next post, the best is yet to come.  Norway only get's better.
Once part 2 of the photos from Norway are up, there will be a link here.