I've been feeling like my learning curve for photography has started to plateau again. And, somehow, I decided that going backwards and shooting some film and vintage cameras might make things roll again. So I decided to add a Canonet QL17 mark iii to my camera bag, and head out and shoot a roll of film.
It was my first time shooting film photography in over 20 years. And though I'm not sure if I learned a lot, or if I was just reminded how much easier we have it now with digital photography, I had a lot of fun.
This post, then, is about going retro with my camera and testing the Canonet QL17 mark iii some 44 years after it was released.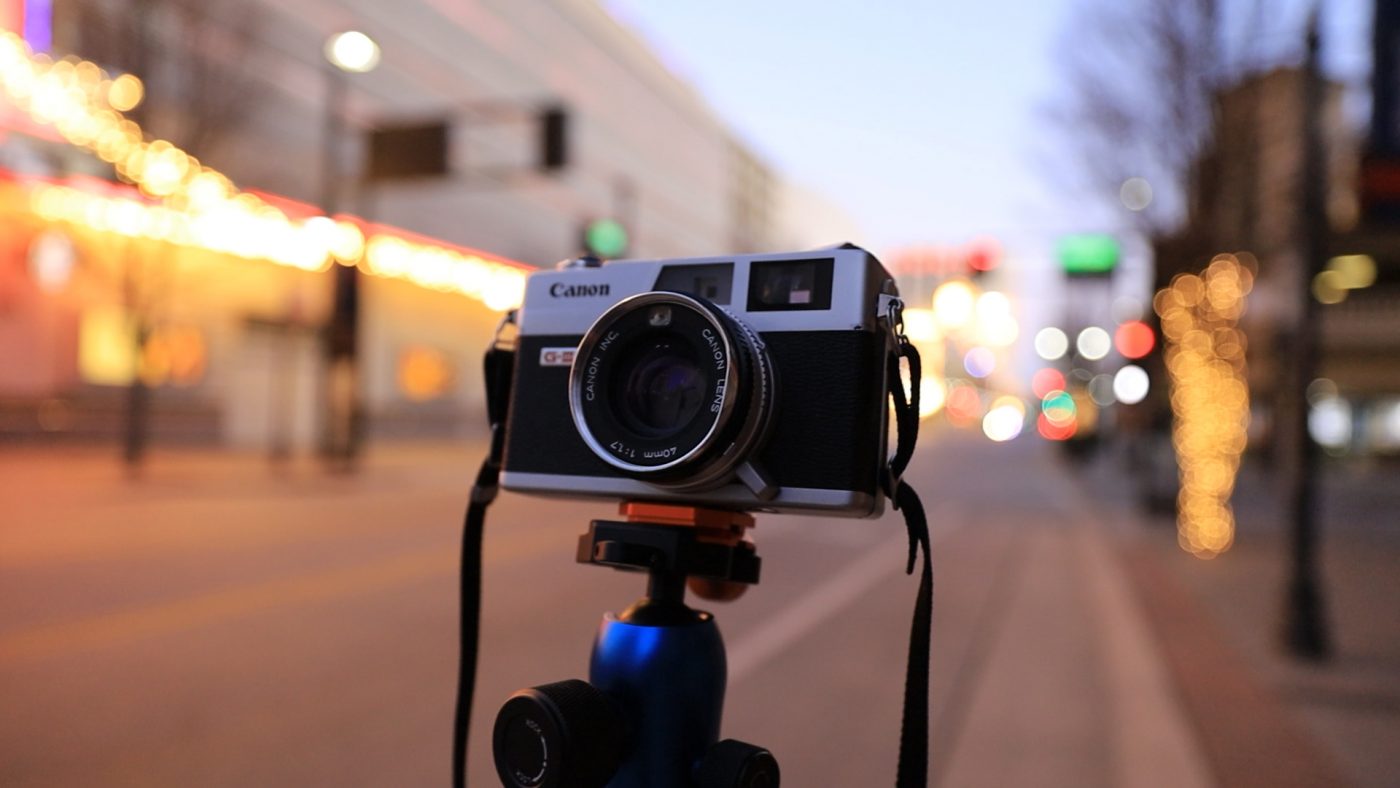 Donate a Camera
Before I get into this post, I want to point out that you can learn how to donate or lend a camera to my vintage camera series on my YouTube channel.
Quick Facts About the Canonet QL17 III
It's a fixed focal length rangefinder camera
It sports a 40mm f/1.7 lens – which is where the 17 comes from in QL17
It was released in 1972
When it was released it cost $92 which is inflation corrected to about $400 today.
Max Shutter Speed of 1/500sec
Includes a bulb mode (although mine didn't work)
Syncs with a flash at any of it's shutter speeds.
Has an auto exposure mode which works as a shutter priority mode.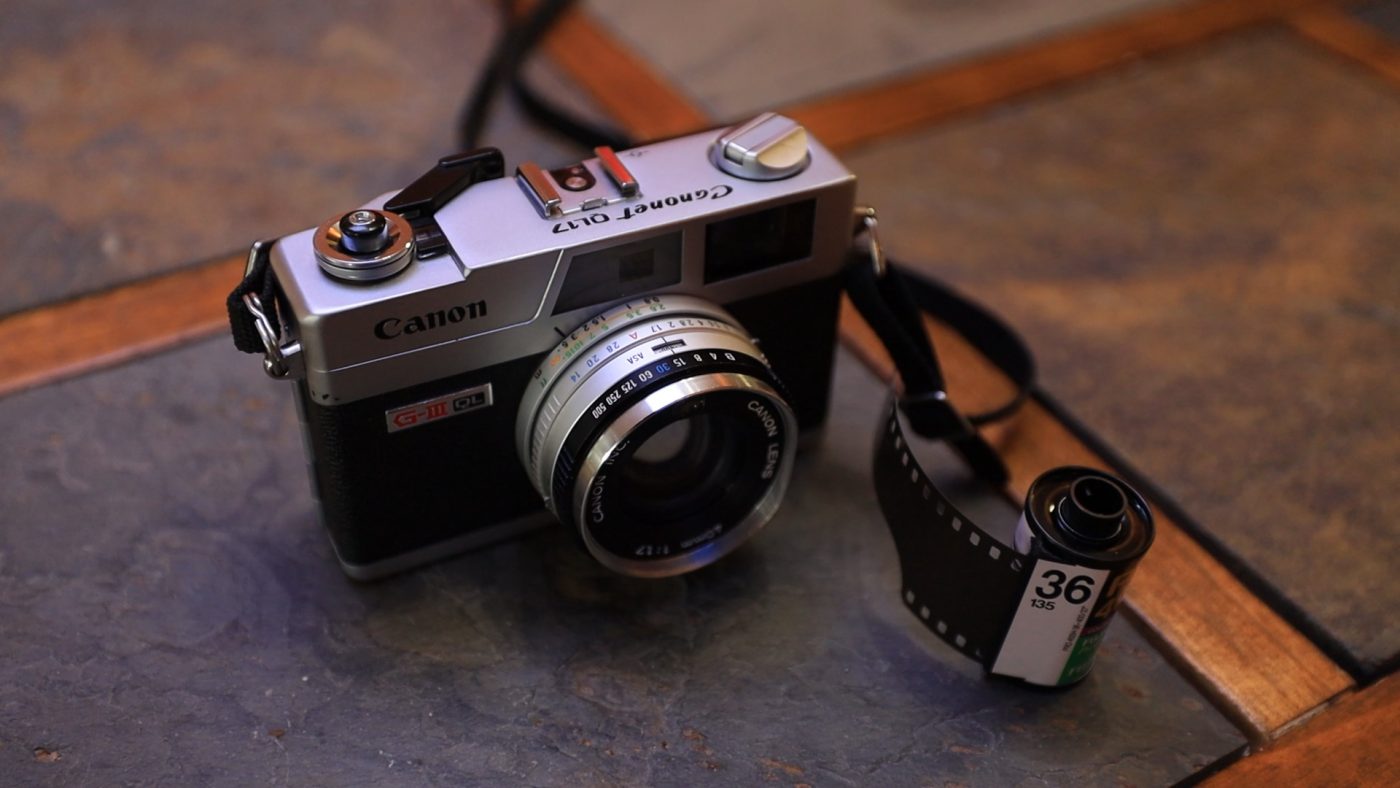 The Light Meter App I Used
I nearly bought a light meter off of Amazon for this video. Then, I realized that I could just use my Canon R to get an exposure meter. Then, I remembered that there are apps for everything and found a cool app that uses your phone's camera to figure out your exposure.
This is a google play app for the android version of what I used. It's just called "Light Meter". I'm sure there's an iPhone version too.
The Video
If you haven't seen it yet, this is the video of my attempt with the camera. I think the video came out kind of cool, and I'll definitely be doing a couple more like this in the future. I like the idea of the retro-tech videos, and I had a lot of fun messing around with the QL17 iii. I'd love to get my hands on a twin reflex camera or something like that.
The Images from The Video
I shared about 5 images from the QL17iii in mz video, I wanted to share them below. Obviously, they're not edited. They're scans from the films that were printed in Las Vegas.
FYI, I used Photo Shack in Las Vegas for the printing. They do awesome work. I highly recommend them.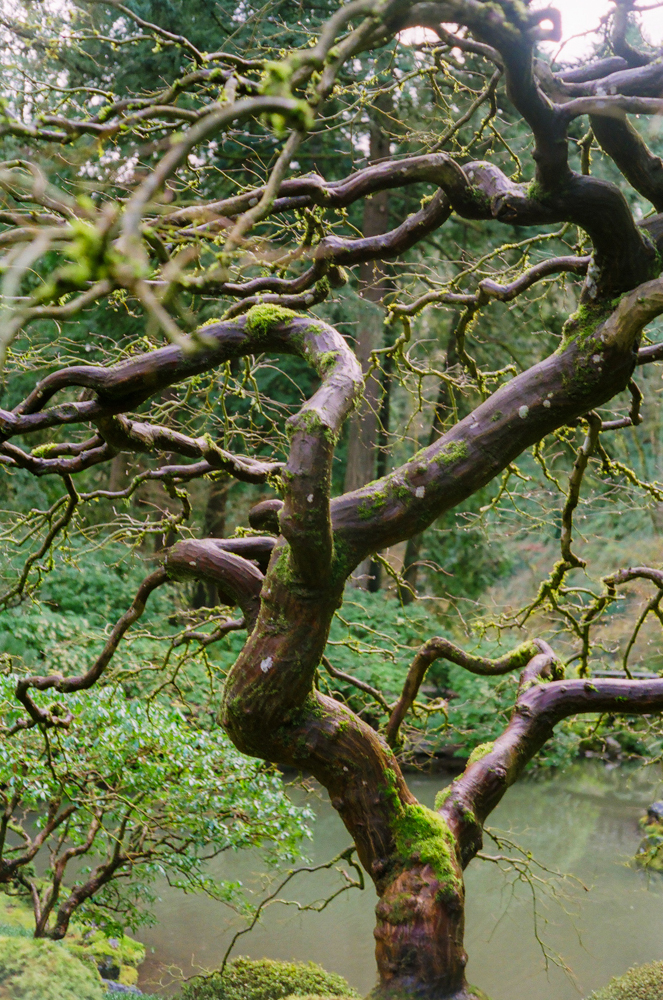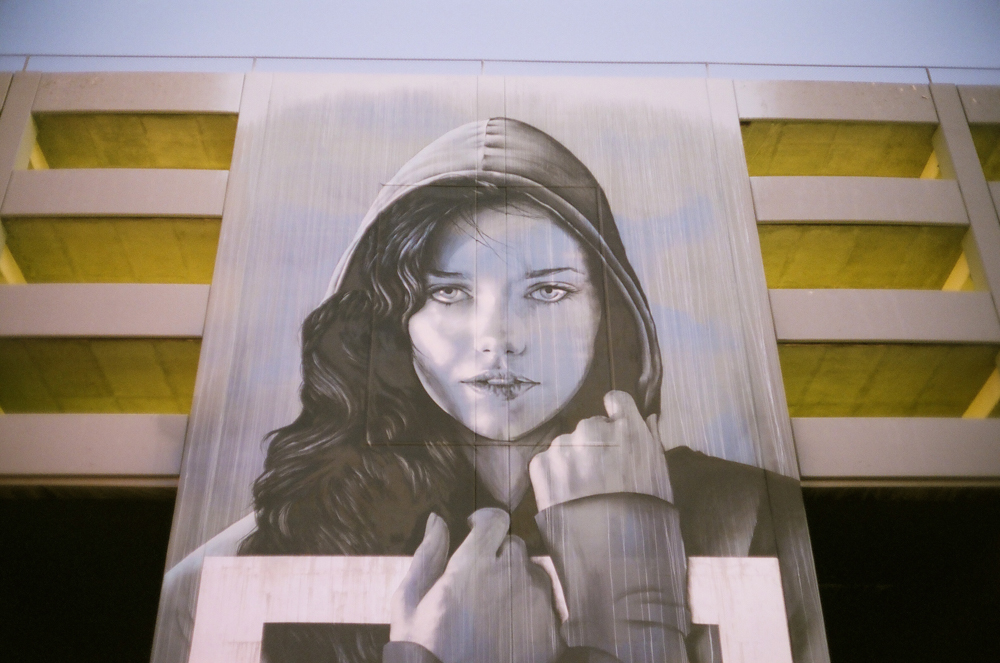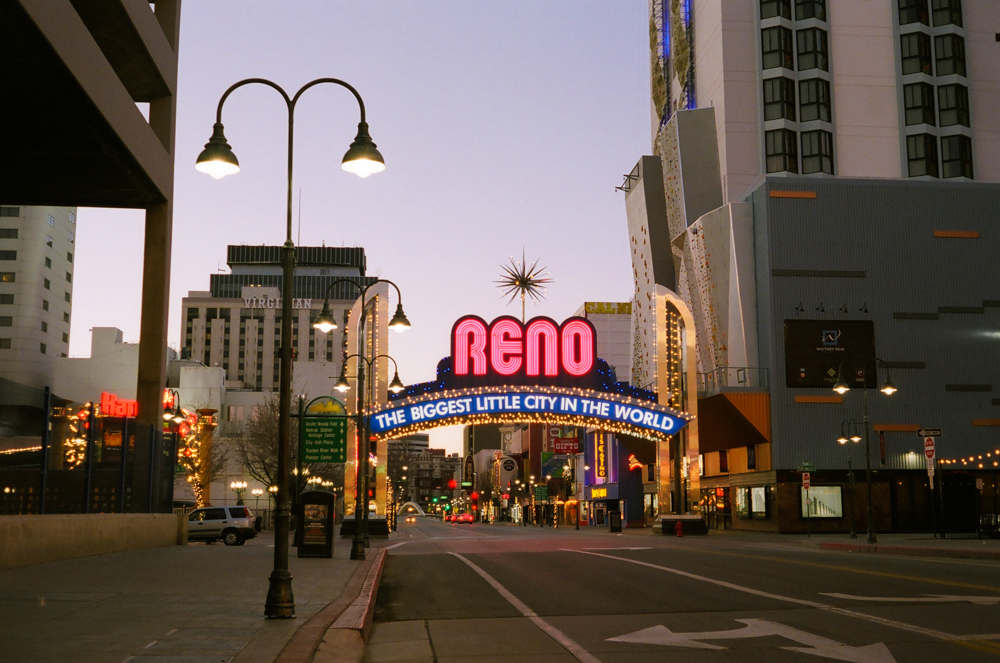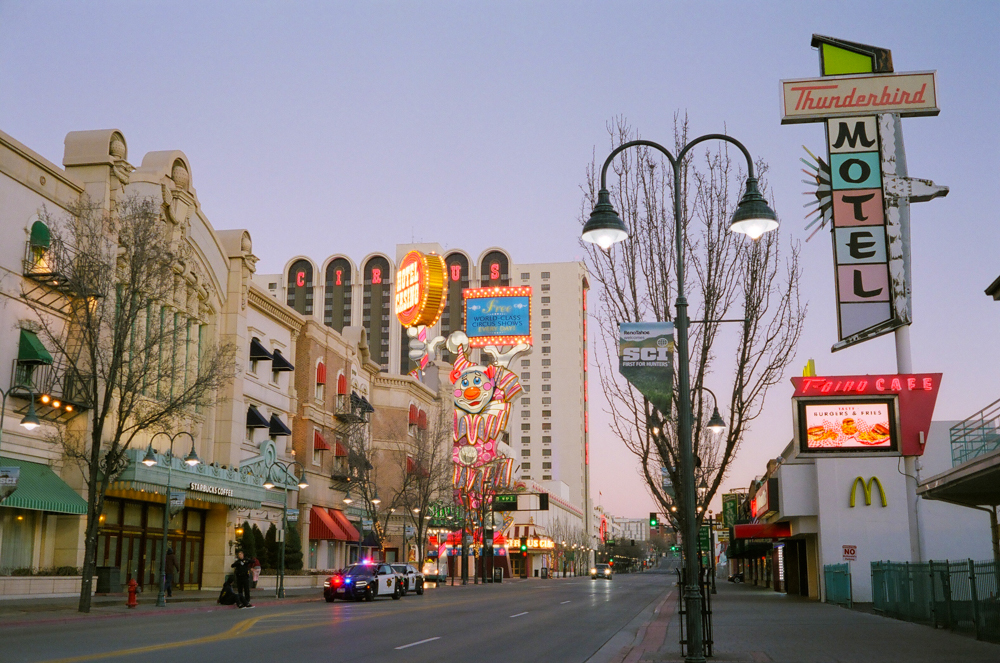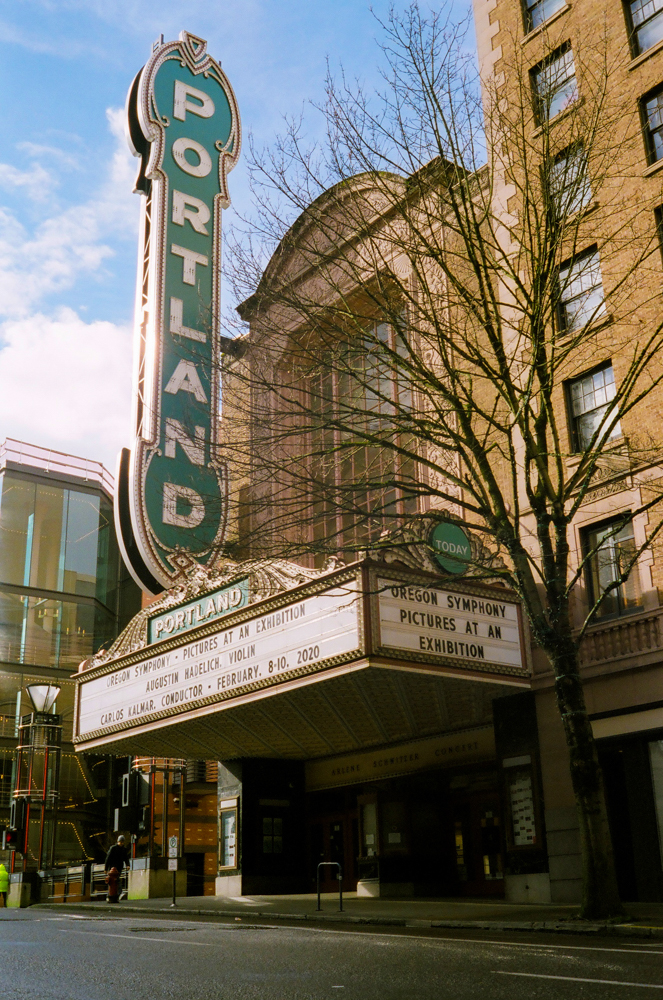 The Images from Southern California and Arizona
Before I started this video, I actually shot a roll of film because I wanted to make sure the camera was working. The plan was to get them printed in San Diego or San Francisco before I did this video, just to make sure it was working properly.
But, I didn't have time to get that roll print. Instead, I essentially filmed this video on the fly with no safety net for failure. I had no idea if I got a single keeper. Amazingly, nearly every photo I took was sharp and exposed right. These are 5 images from that first batch.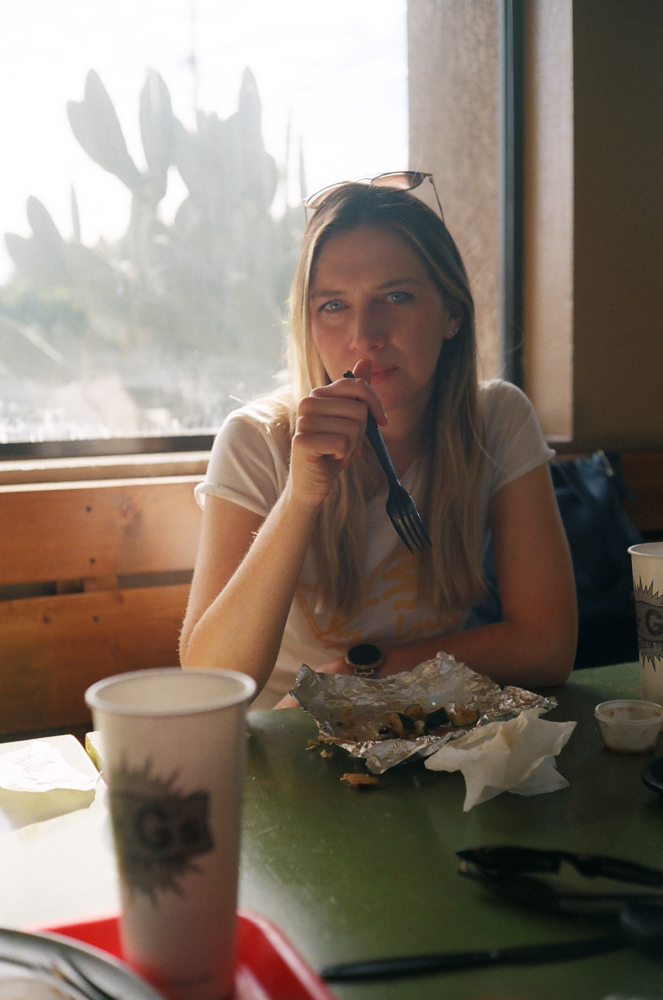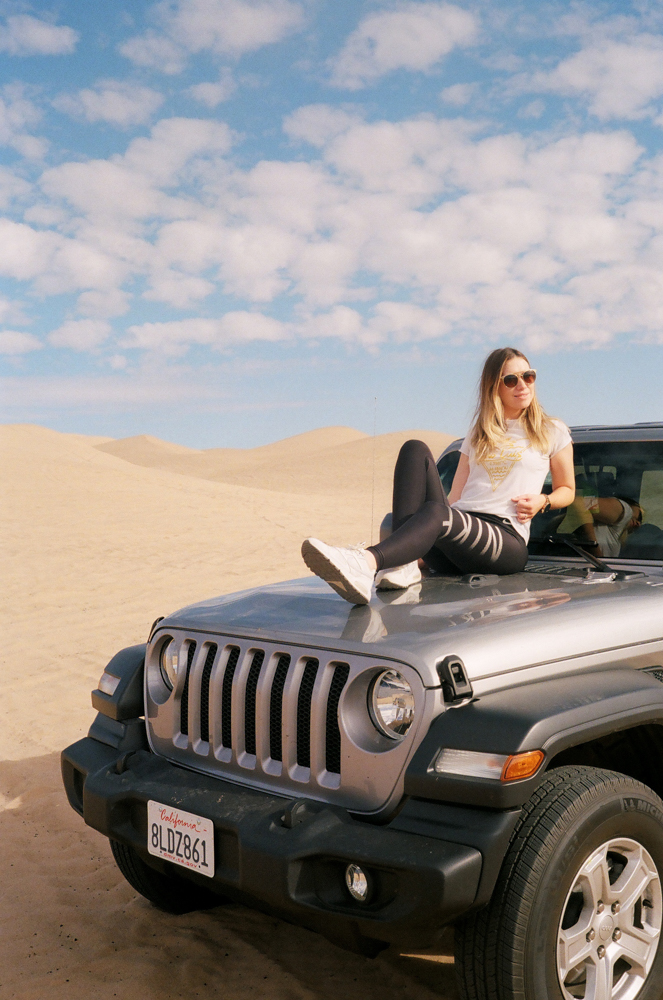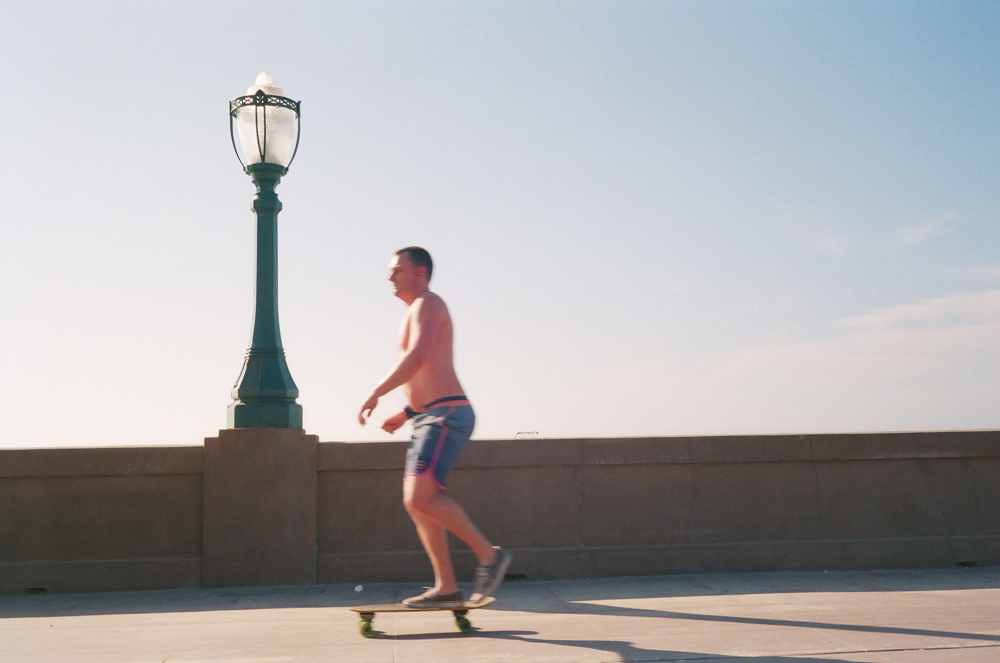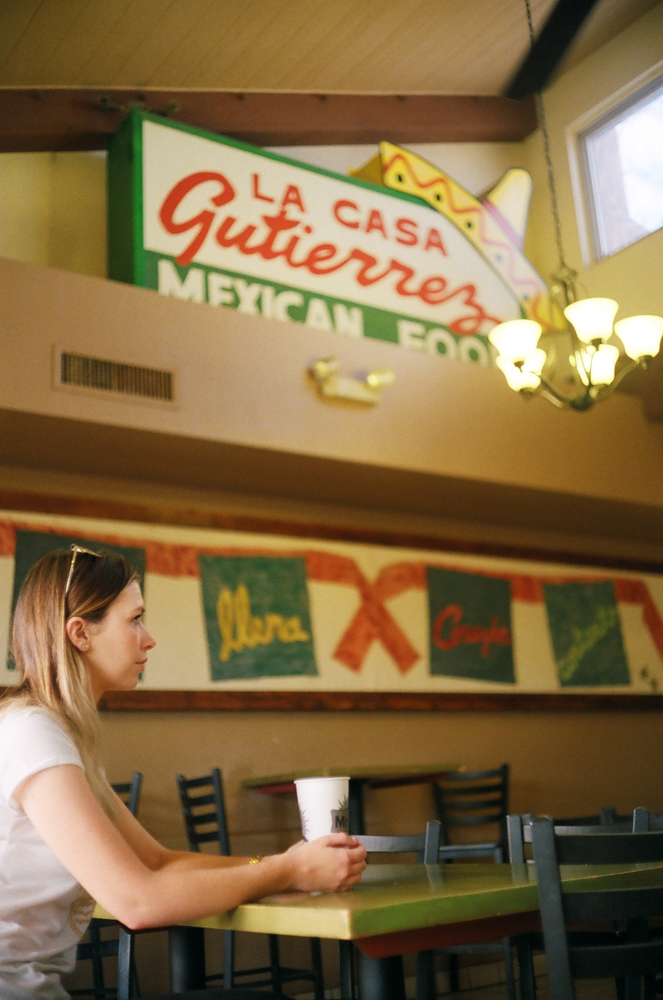 Thoughts on Shooting Film for the First Time in 23 Years
We take editing for granted. I really needed to lock in on images that would look good straight out of the camera. Some images really pop with an edit. You can't shoot those on film.
I suck at getting a straight horizon. I must have one leg longer than the other.
There's a lot of value in shooting film today from a learning experience. With no ability to edit, or re-shoot, I really had to lock in on my compositions to make sure they were right. That doesn't mean that they were right in the end, but I had to do it.
It's fun.
It's liberating not constantly chimping the LCD to see how the image camer out. You kind of live in naive bliss that everything is OK until you expose them.
It's scary. I can't imagine taking a dozen rolls of film on assignment and not knowing if they're going to come out until you get home. I'd cry if they didn't.
Next Vintage Camera?
I do have the next vintage camera ready to go. I had thoughts about filming it in Iceland, but I forgot my roll of ISO50 film in the car in the US. So instead I think I'll do it in Berlin. It seems like the right sort of city to make that happen.
And, again, if you want to contribute a camera to the cause. Head over to my Facebook page and see how you can do that!