I left The Philippines – quite sadly, I might add – and headed toward Berlin.  I had a conference in the city called ITB.  It's essentially the biggest travel conference and trade fair on the planet.  It's massive. Like, overwhelmingly massive.  And, it's a great place to try to make contacts and for finding work as a travel photographer.  It's also a great place to network and hang out with some industry friends.
So, I was actually pretty stoked about ITB this year.  I had a lot of good meetings planned, and some parties with some old friends and colleagues.  This is basically how it went.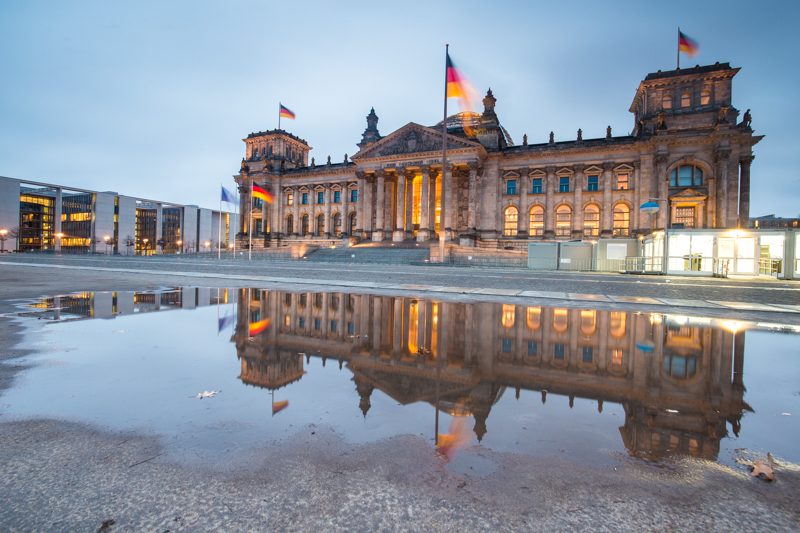 Meeting Old Friends
One of my favourite parts of ITB in Berlin is that it's like an annual meet up of old friends.  In this industry, most of our friends are scattered around the world. So, conferences like this are where we kind of all come together once a year.  Some of the others in the travel industry see each other a lot. But, since I travel so much, I tend to miss out on seeing most of them.
So, after arriving to Berlin, I headed out to a Travel Massive party and had some drinks with old friends.

Selfies and Business Meetings
One of the things I love about daily vlogging is that it kind of forces me to do something creative each and every day.  Like, in the vlog below, I was at a conference in business meetings all day, and it should have been a boring day.  But, since I was forced to create something for the vlog, I had to come up with an idea for something fun to do.  So, I grabbed Greg and Dave and we went around the conference halls taking selfies with all the people dressed up in their country's outfits. It was a lot of fun.
Of course, the fun was also mixed in with the business meetings.  My early meetings went pretty well.

Some Insight into Finding Work as a Travel Photographer
Finding work as a travel photographer almost seems like a bit of a dream.  And, the question I get asked all the time by people is "but, who is giving you the work?"  And, the truth is, there is almost an unlimited number of people who can look to hire travel photographers.
Tourism Boards
Travel Companies
Websites and Blogs
Magazines and Newspapers
Clothing Brands
Etc.
The truth is, almost any company in the world might benefit from having a travel angle to their imagery. And, while a lot of people are talking about travel photography being a dying art, I think it's actually one at higher demand now than ever.  Brands are looking for new imagery to fill their social media accounts every single day. Demand for the newest and latest imagery is higher than ever,

At the conference, though, my pitch wasn't just to sell my photos.  I like to build a package that both sells my images to clients, and leverages my social media following a bit for the brand or destination's benefit.  The travel photography package I generally offer clients is:
Daily vlogs
Social media publication on facebook, twitter, instagram, etc.
A blog post
And a couple images for the brand's usage
It's a win-win.  The brand gets the publicity and imagery; I get paid, and content for my platforms.
A Bit of A Photography Break
I took one night off from partying at ITB and it did me really well.  It also allowed me to wake up in time to get out and photograph a sunrise in Berlin.

I caught the subway down to Brandenberg Gate as well as the Reichstag Building and did some photography at both locations before the sun came up.  It was a bit of dreary morning, but I was in such good spirits after a good night's sleep and some good meetings at the conference. So, it was a nice break from "real work" related activities.
Here are a couple of the images from that morning's shoot.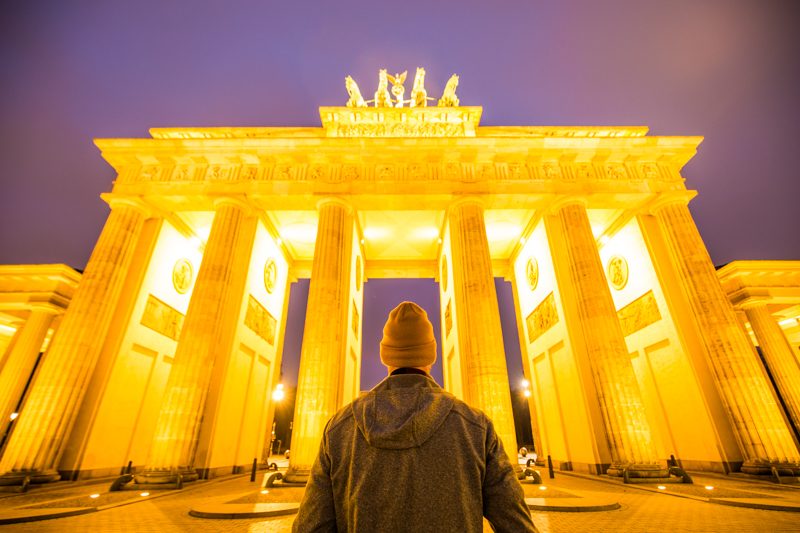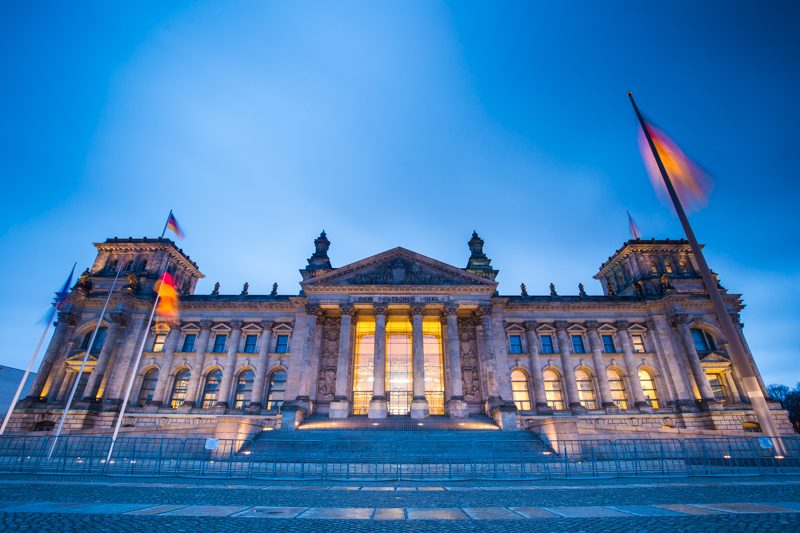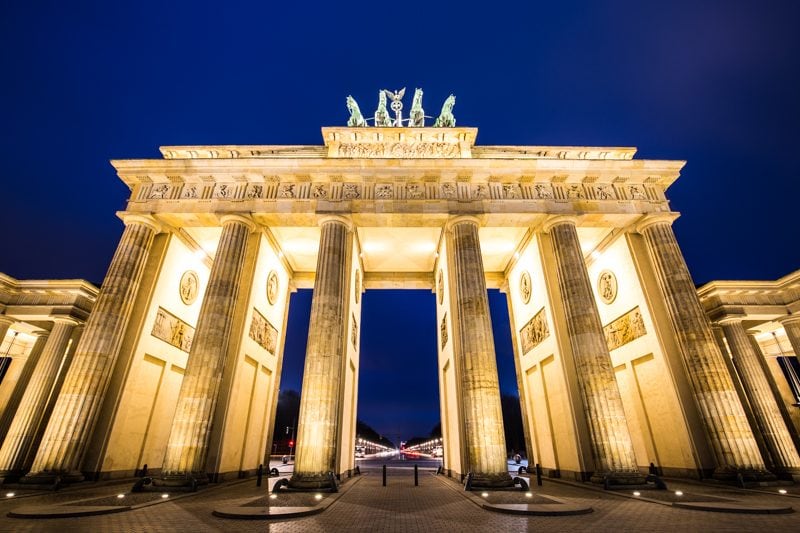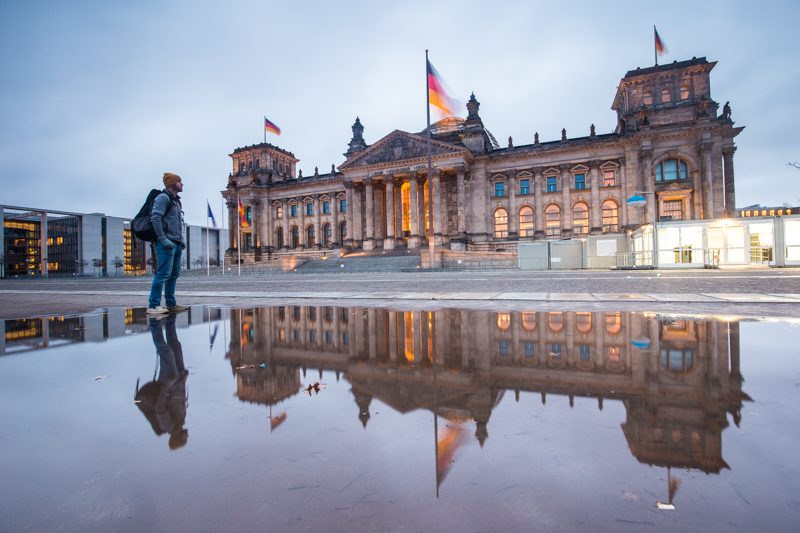 One Last Hurrah
Generally the Saturday of ITB all the industry people have left. But, I stuck around for a couple more meetings.
Then, the people at St. Christopher's Hostel in Berlin invited myself and some other bloggers over that way to have a couple drinks.  I told myself that I'd only stay for 1 drink and would leave by midnight.  As usual, those were words I really didn't follow.  I was out until fairly wee hours again, and had a flight at 7am.  So, as is the case at any ITB I left shattered and short about 100 hours of sleep.

Goodbye Berlin
I dragged myself out of bed at 430am, running on about 2 hours of sleep, and pushed to the airport.  Honestly, I was a little bit worried I was going to miss my flight to Madrid.  It's definitely the latest I've ever showed up to an airport for a flight.  But, it was drama-free and I got on the plane.
Shattered, exhausted, and all other synonyms to the work tired, I arrived in Madrid.

What's Next?
I'm off to Argentina.
I have a full month (nearly) planned in Buenos Aires.  I'm going to try to catch up on work, sleep, and maybe find a bit of balance in my life was well.  We'll see how that goes.
Afterwards, I'll be heading on a big Patagonia road trip that will take me through parts of both Chile and Argentina. I honestly can not wait for that trip.