I've been to well over 100 countries. And the one country I catch the most flack for never visiting is New Zealand. I get it. New Zealand is beautiful. Moreover, it's everything I look for in a travel photography destination. It's wild. It's full of nature. There's a combination of mountains and ocean. There's wildlife. So why have I never been to New Zealand? Honestly, it's just pretty far away, isn't it?
The good news is that my lack of time spent in New Zealand is about to change. At the end of 2024, I'll be leading a photography scouting trip to the south island of New Zealand.
The goal is to find the absolute best photo locations. Hopefully this also leads to a full photography workshop in 2026 as well.
Costs / Info
Dates: November 29- December 8, 2024
Start / End City: Christchurch, New Zealand
Days: 10
Maximum Group Size: 5
Trip Style: Scouting
Fitness Level: Medium. Potentially some walking/hiking to locations.
Price: €5,100 (€900 deposit)

Optional Single Supplement: €1,300
Book Now
What's Included
Transport within Tour Dates
Accommodation within Tour Dates
Breakfast on Tour Dates
Local Entrance Fees / Permits
Photography Instruction by Brendan van Son
What's Not Included
Transport to/from Christchurch
Visas for the New Zealand (if needed)
Lunch, Dinner and Snacks.
The Workshop Itinerary
Since this is a scouting trip, there is no set itinerary beyond the first and last days. The middle will all depend on the weather conditions and what we find along the way. We will be flexible in order to get the absolute most out of our days in the area.
For now, the only thing that's guaranteed is that we'll be starting and ending the tour in Christchurch.
Obviously, I'll be booking hotels in advance. However, I'll be booking all the accommodation with free cancellation. The goal is flexibility. So, a couple weeks before arrival, I'll check the weather forecasts, radars, etc., and make some adjustments. Also, while on the ground we may make some adjustments as well.
Book Here:
To reserve your space on this trip, please pay the deposit below. Before booking, please read the terms and conditions of payment here. If the tour is sold out, or you have any questions, please send me an email to inquire (brendanvanson at gmail dot com).
Meet The Workshop Instructors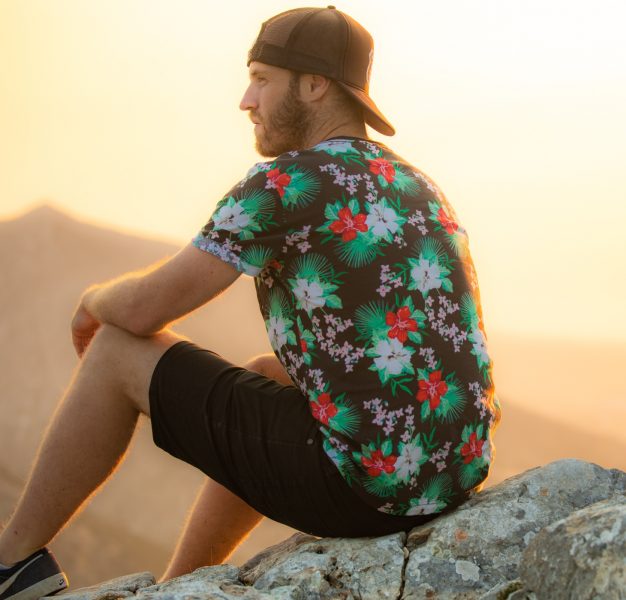 Brendan has been a professional travel photographer for over a decade. Over those years, he's visited over 100 countries and worked for some of the world's most renowned companies and publications.
His journeys around the world are documented on his travel photography YouTube Channel.
FAQs For the New Zealand Photography Workshop
What Style Trip is This?
This is a scouting trip. This is as close as it gets to being on a travel photography assignment with me as possible. We will explore a lot. This style of trip is for people that want to see everything. We do photograph the good light at sunrise, and sunset, but we also focus a lot on exploring location in the daytime.

Find out the difference in my trips here.
What does the average day on tour look like?
500-700am: Sunrise Photo Shoot
8am: Breakfast
9-12pm: Freetime, lunch or travel time.
2-5pm: Location Scouting,
5-7pm: Sunset Photography
7-830pm: Dinner
8:30-1030pm: Free time or night photography option if available.
Obviously, most participants won't be able to do everything (without exhausting themselves) so almost everything is optional.

Honestly, no two days will be the same. So it's kind of hard to predict. However, I will say that we will be putting some time into making photos! Some days can be long, but there is usually downtime in the middle of the day to relax and catch up on sleep – or photo editing.
Is the Deposit Refundable?
Yes. The deposit is refundable up to 90 days before the tour's start date. I do charge a 10% fee. You also have the option to move your deposit onto another trip or to keep on file as credit without a fee.
What's a Single Supplement?
If you're booking solo, you'll be paired up with a roommate of the same gender as the pricing is based on double occupancy. However, if you'd like your own private single accommodation you can pay the single supplement.
When are Final Payments Due?
We send a request for final payments about 120 days before the tour's start date. Final payments are due 90 days before the tour's start date.
Can't Join Us?
If you can't join us in Japan but would like information on future travel photography workshops around the world, please sign up to the newsletter below.
At the moment we have trips to places like Patagonia, and Namibia – among many other amazing photography destinations. We'd love for you to join us out in the world.