I'm on a roll!  Three articles in 3 days, look at me go!
We made it up to the town of Moab which is a place I was really looking forward to photograph.  There are so many cool places in the area: Arches National Park, Canyonlands National Park, and Dead Horse Point State Park.  Now, the truth is that Dead Horse Point was the place I was lease interested in photographing in the area.  In fact, the only reason we went up and photographed the place was because it was closest to our hotel and we were late on the go the day we photographed it.  I'm glad we made the trip, it ended up being one of my favourite photo shoots of our entire US road trip.  The light was fantastic, and the views were other-worldly.
Of course, the cliffs were unnerving as well.  And, hanging $3000 worth of camera and tripod over the cliff was quite nerve-enduing.  Luckily, Tiffany came up with a bit of a photography hack that saved our nerves a bit.  Check it out in the video.


The Blackrapid Strap or Indigo Marble Strap Photography Hack
The hack is pretty simple, which is why it makes it so ingenious.  When you use a sling strap like my Indigo Marble camera strap, or the popular blackrapid straps, the strap hooks into the tripod mount.  This causes a problem if you're  planning on using your tripod.  Thus, photographers have only a couple options: 1) pack around a bulky L-bracket so you can use your strap and tripod, 2) re-attach your classic camera strap to the camera strap hooks, or 3) freestyle it with no strap at all.
Now, normally not using a strap isn't that big of a deal.  If you drop your camera it's only a small fall.  However, at a place like Dead Horse Point, if you drop your camera it's gone.
The simple hack that Tiffany came up with requires just a sturdy key chain ring.  You can then put the ring onto one of the traditional camera strap hooks on your tripod and clip in your sling strap to it.  This will allow you a safety in case you accidentally knock over your tripod, or your camera somehow comes loose.  It's not perfect, as key chain rings aren't super sturdy either, but it's a pretty good photography hack if you ask me.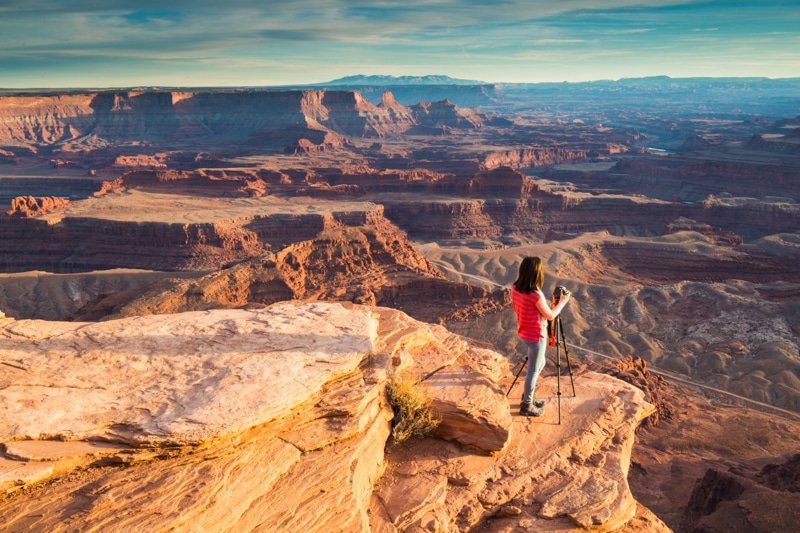 Photos from Dead Horse Point
Like I mentioned in the intro, I was extremely pleased with my shoot at Dead Horse Point.  It was some of the most beautiful light we got the entire US road trip, and the scene itself was phenomenal.  I had looked online for some images from the state park, and found some fairly average stuff, so I wasn't really counting my chickens that it would be nice.  I was wrong, and I think it seems that this spot has simply remained a bit of a secret from landscape photographers.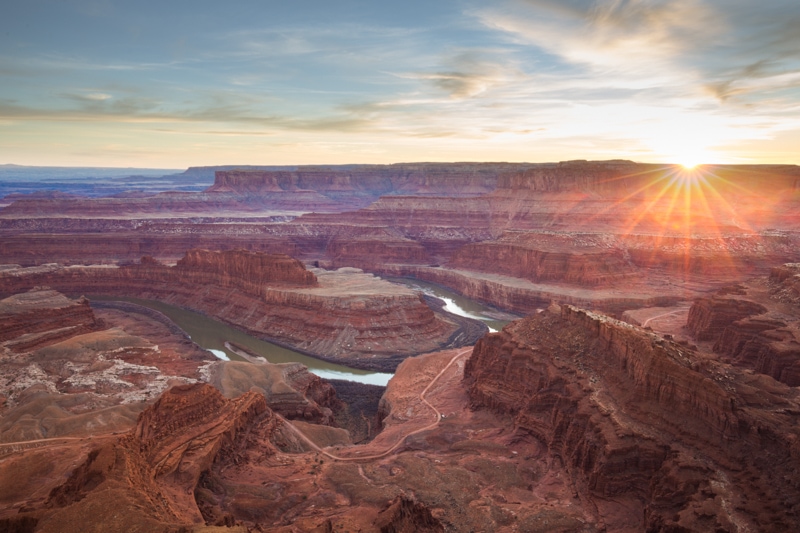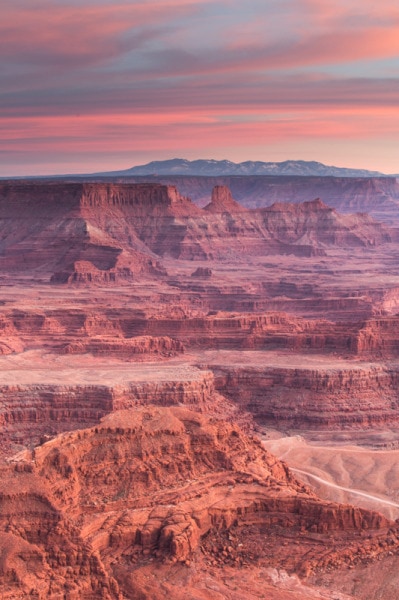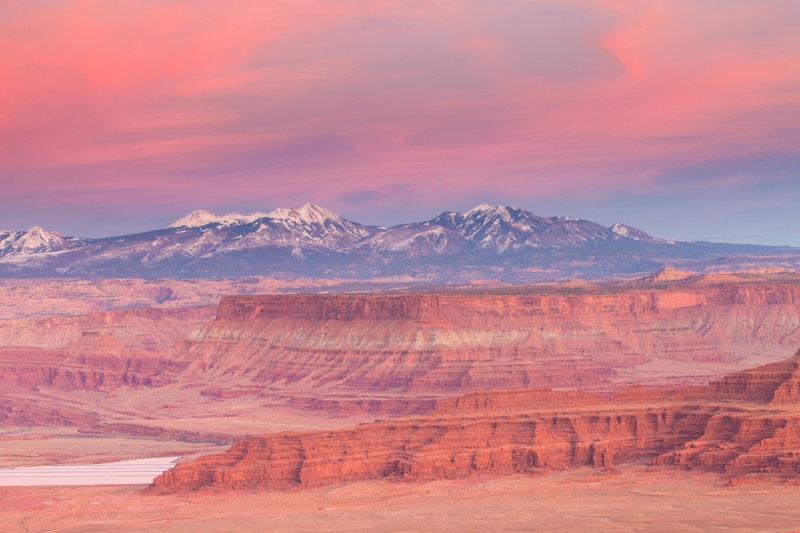 What's Next on the Travel Photography Blog?
I head into Arches National Park where I'll spend a day photographing the various rock formations.  Then, I'm off to Page, Arizona for a second time this year.  This time, I'll be visiting Antelope Canyon as well as shooting some stars and testing out a time-lapse product called the Radian.  Stay tuned!