I had nothing planned for my visit to Mesa Verde National Park, in regards to a blog post.  I was just going to stop in and shoot a couple photos of the famous cliff dwellings and let it be.  However, once I got there, I realized the location is probably worth sharing.  Sure, the cliff dwellings of Mesa Verde National Park aren't exactly photogenic, nor are they a photography destination.  But, they are pretty damn cool.  In general, this National Park in southern Colorado is quite off the tourist path in the heart of the US, and totally worth a visit.
This is just a quick post about my short visit to the park.


Where is Mesa Verde National Park?
Mesa Verde National Park is situated in the south of Colorado to the southeast of the town of Cortez.  If you're planning on spending some time in the area, Cortez is where you'll need to find lodging.  I found hotels to be pretty expensive in town, and later found out it's the result of a healthy oil and gas industry in the area.  The hotel was full of people from a job site, so I can only imagine it to be true.  There's not really much to Cortez except a string of hotels and some restaurants.  There's plenty of fast food around, or if you're into Mexican grub we had some stellar food at Tequila's.
If you're hoping to camp at Mesa Verde National Park, there's a campground and RV park about 5 minutes away from the park called Morefield Campground.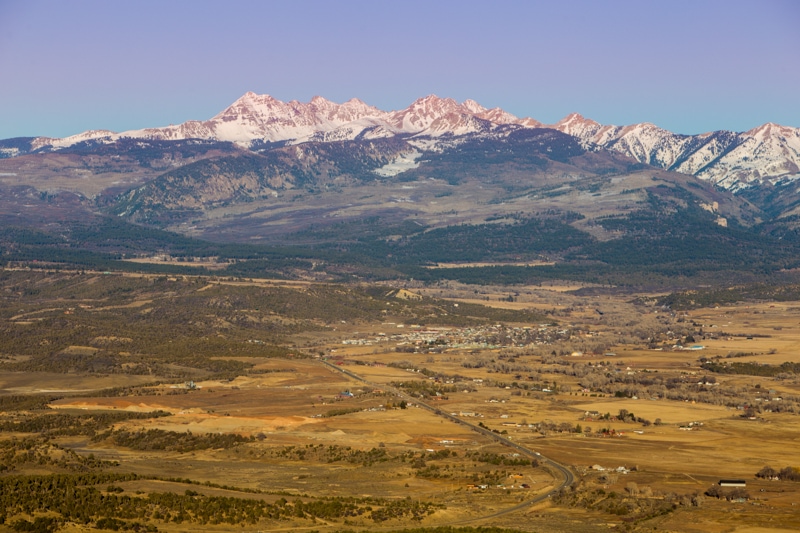 What are the Cliff Dwellings?
Mesa Verde National Park is home to some 600+ cliff dwelling that date back to about 600 AD.  The Pueblo people lived in these cliff dwellings for around 7 decades before moving on to other forms of villages in the 1300s.
It's not possible to just wander through many of the dwellings on your own, you need a guide.  Thankfully, the park offers free guided tours with entry throughout the day.  The most popular tours requiring a guide are Cliff Palace, Long House, and Balcony House.  There are a couple dwellings that you can visit without a guide such as Spruce Tree House and Step House.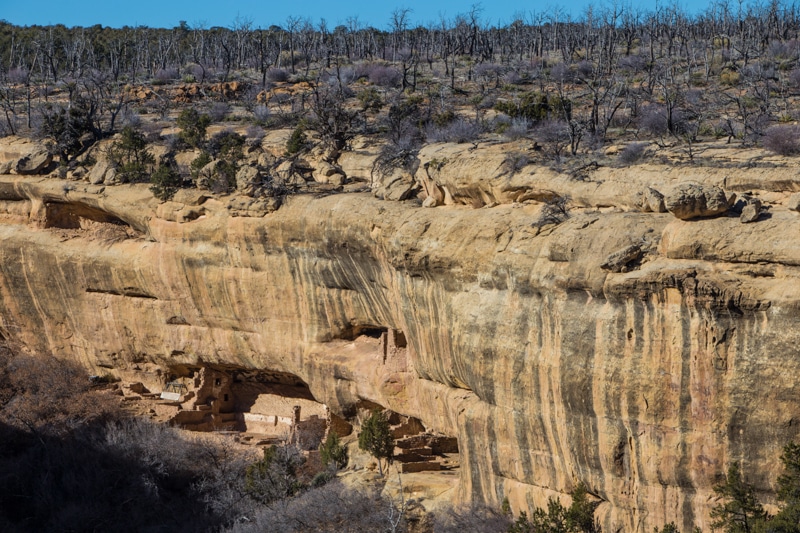 Photos of The Cliff Dwellings
Obviously, without going into the cliff dwellings themselves, you really can't do much in terms of photography.  So, we waited a while for the light to go down and then shot a couple frames before leaving.
I promise we're getting back onto some serious photography stuff now.  Our next stop is Monument Valley then it's off to Arches National Park, Page, and Las Vegas.  Stay tuned.