I have to be honest with you, I was a little bit apprehensive about the idea of going to photograph Hogmanay back in 2019 in Scotland for Visit Britain. I'm not a press photographer. I'm not a concert photographer. And, I'm actually really bad at photographing fireworks. But, the trip was grouped in with brilliant landscape photography locations like Glencoe and Inverness so I couldn't say no.
Then, something amazing happened. I absolutely loved covering the New Year's celebration in Edinburgh.
In fact, I think that Hogmanay ended up being the highlight of the trip. I love the images I captured. I feel so lucky to have had the opportunities I did as a photographer, and I'd go back to cover it all in a flash.
So with the 2020 version of Hogmanay soon on its way, I kind of just wanted to walk you through my Hogmanay 2019 experience as a photographer. Some things I photographed. Some of the things I learned. And, obviously, some of the photos to go along with it.
Press Photography is BRUTAL
Since I was covering Hogmanay for Visit Britain – as well as my own media – I was given a press pass and invited to some of the photo ops and events.
One of those invites was to a photo call up at Edinburgh Castle to photograph the fire dancers that were leading the torchlight procession later that evening. The press call went out to a bunch of the local press photographers as well. I learned pretty quickly how brutal it is to be a press photographer.
I planned well. I found a nice angle, squatted down, and had what I thought was the perfect spot. Unfortunately for me, someone else realized I had the perfect spot and walked right in front of me and squatted down right in front of my camera. I said something to him like, "yo, you realize you just blocked me, right?". He didn't respond at all. I said it again, and he pretended to not hear me – and had the smuggest look on his face. So, I decided to stand up get above him. A minute later he did too – again, blocking me. Again, I said something. Again, he acted like I wasn't there.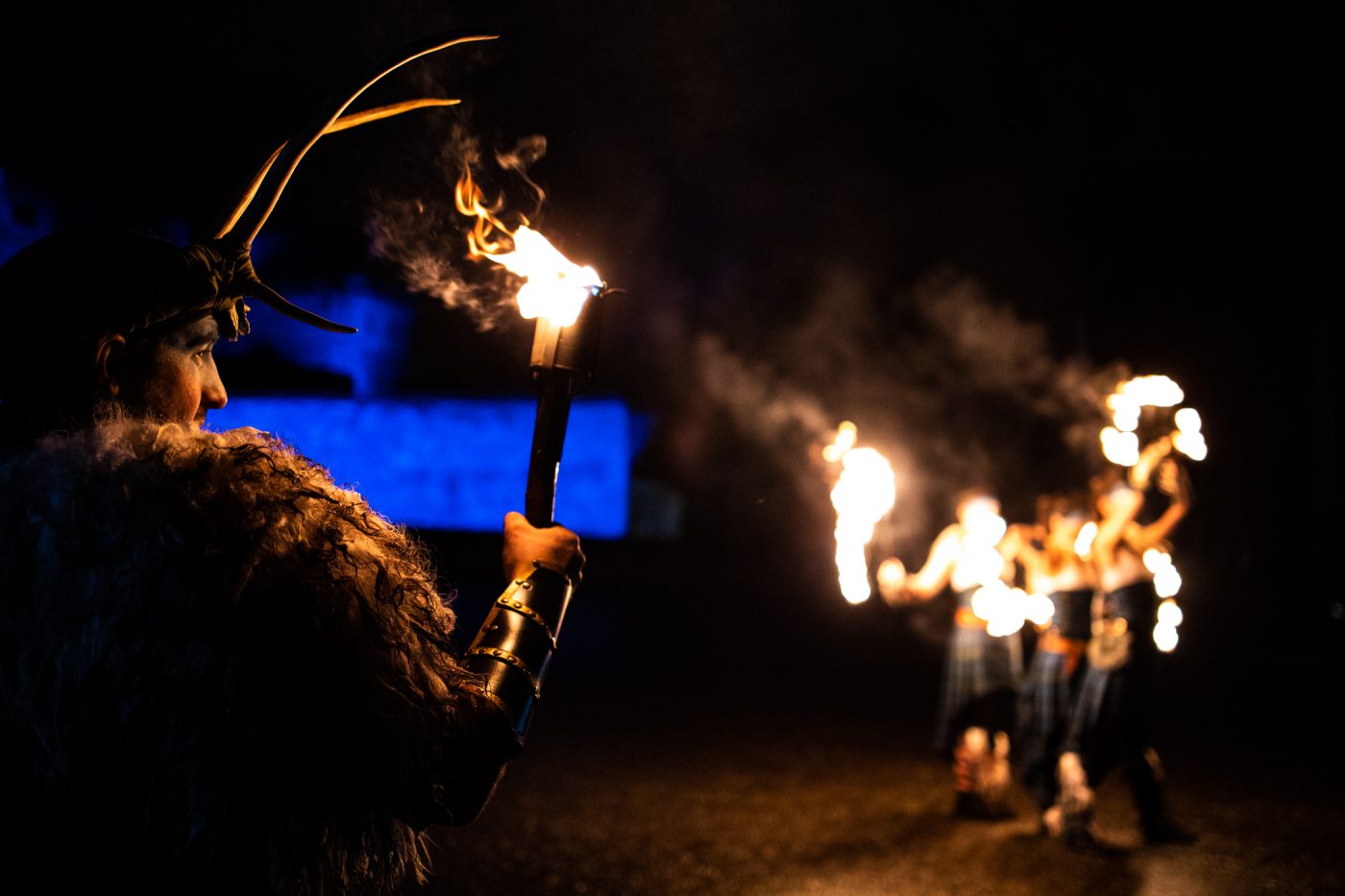 Giving up, I decided to try to move an inch to my left. I thought all the other photographers would stand up for me. Instead, they all basically squeezed me out of the scrum.
It seems that blocking others from getting photos is as much a part of press photography as getting the shot yourself. It's brutal.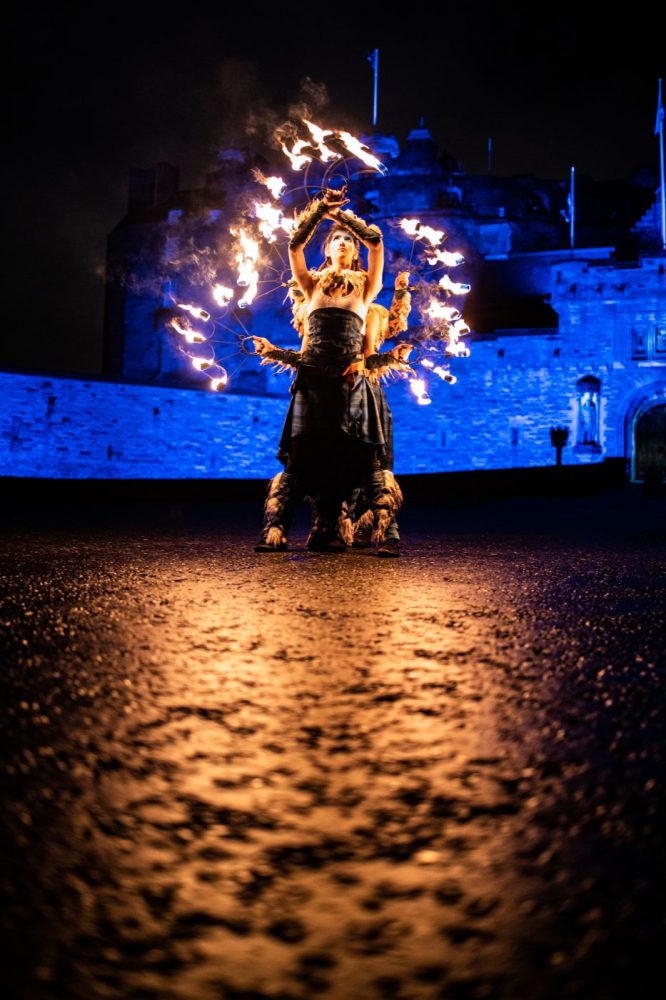 After resisting the urge to flick the ear of the photographer that blocked me, I realized that if they were so desperate for the photos I should just let them have them. I get paid a day rate. They're getting paid if they get a photo that prints. They're desperate, I'm not. I think it would almost be selfish of me to get in their way.
It also made me realize that there's no way I'll ever be a press photographer. I like to help my colleagues and work as a team. That sort of man-eat-man lifestyle isn't for me.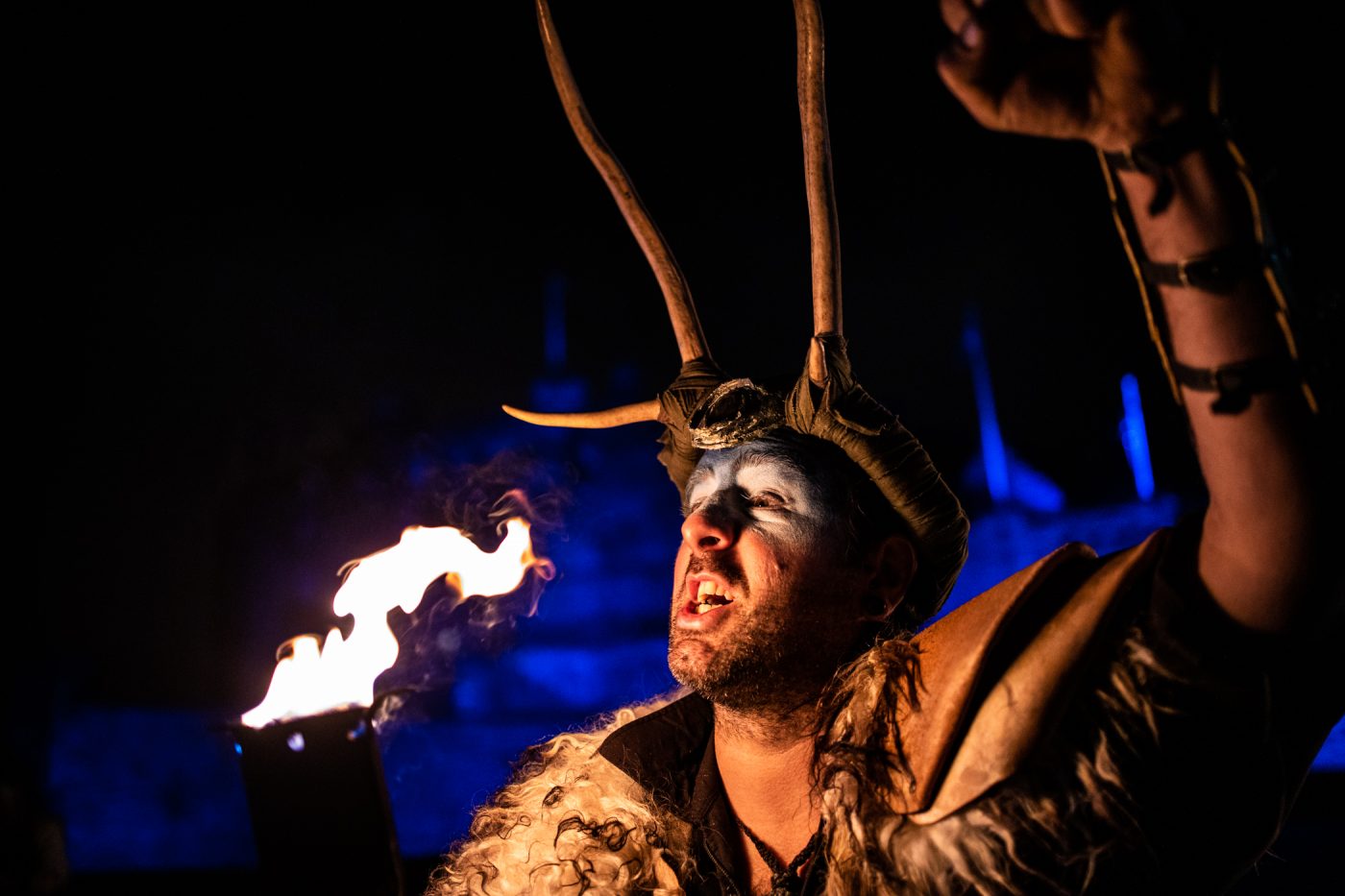 Having Press Access is MASSIVE
While being a press photographer might not be great, having press access is absolutely massive.
I checked my call sheet and noticed that we have "VIP press access" to the front of the torchlight procession. What they told me that meant was that we'd get 3-5 minutes to photograph the fire dancers at the start of the event and then we'd basically walk forward to Holyrod Park at the front of the procession. They told us that we'd not be able to turn and photograph the procession as we walked.
Of course, we took our 5 minutes of photos and then the entire walk down to the park we took photos non-stop. It was so much fun. It kind of felt like a sport. Miles away from landscape photography.
These are some of my favourite photos from the torchlight procession.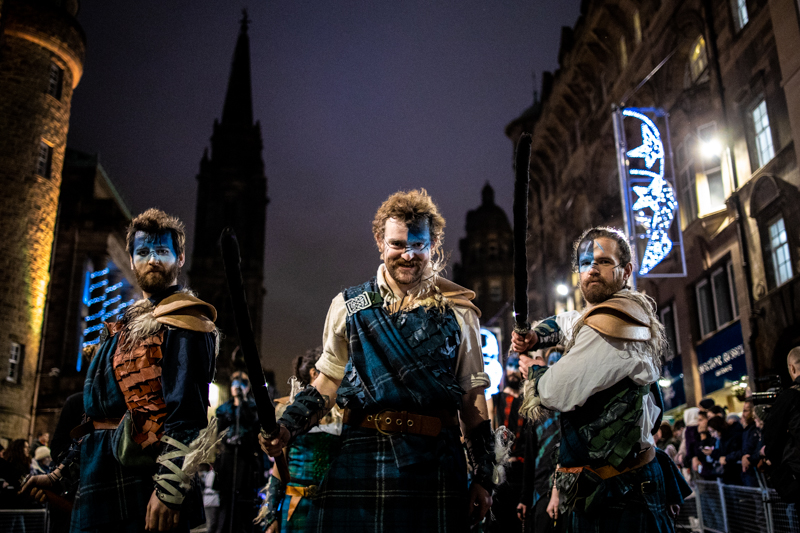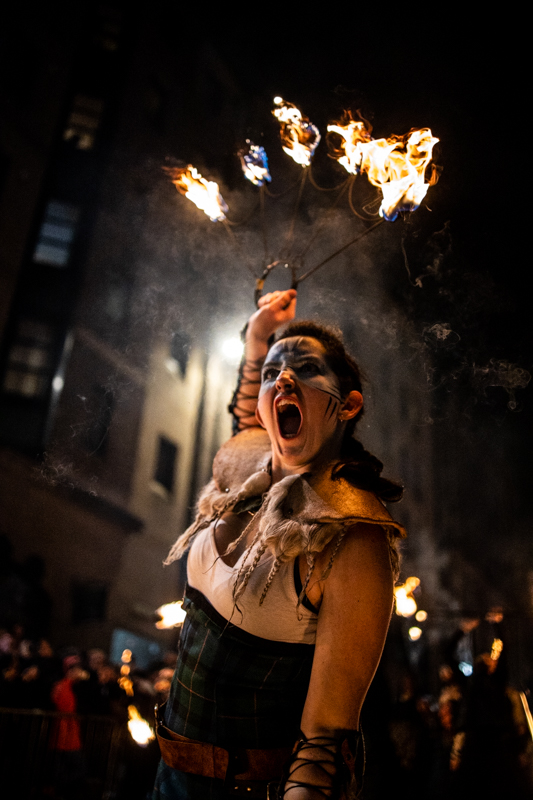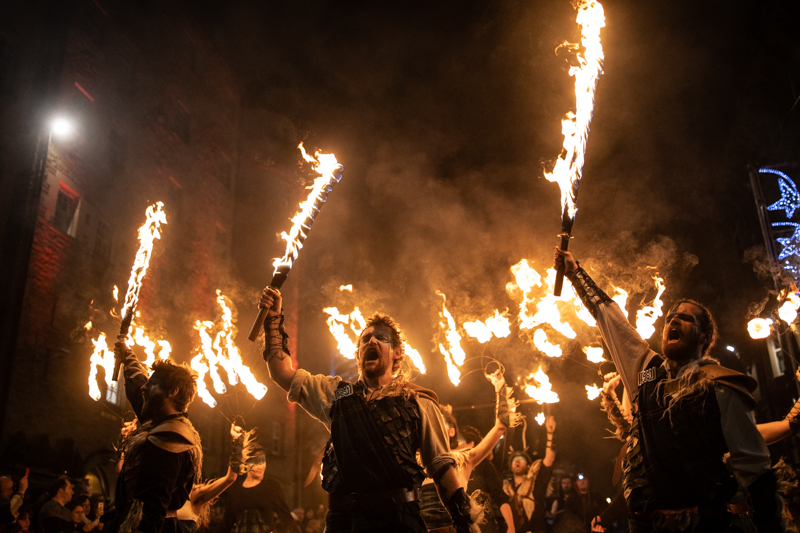 At the end of the torchlight procession we ended in Holyrod Park. There were some concerts happening and I got my first taste of the privilege of the press pass. I flashed my pass to the security at the front and got right in front of the stage to take some photos. I'm pretty sure that I could have got on stage, flashed my press pass, and then sang a song.
I LOVE Concert Photography
When I was in university, I was at basically every punk rock show that came to Calgary. I would go see Thrice, Rise Against, AFI, and anything else that came to town. I loved concerts. But, in my travels I really haven't had the chance to go to many.
At Hogmanay, with my press pass, I had the "rights" to photograph the first 3 songs of any of the acts.
I really loved the experience. It was fun trying to capture the emotion of the bands. But, it was also just as good to have a spot in front of the front row for the shows. Even if I wasn't taking pictures, it was brilliant.
These are a couple of the shows I photographed.
Stephanie Cheape
I photographed Stephanie Cheape on the night of the torchlight procession. I actually really liked her set. She had great energy on stage which makes it really easy to photograph. Also, her look really made her stand out. I haven't had the time to check out any of her music since, but I'm sure it's pretty good. She was great live.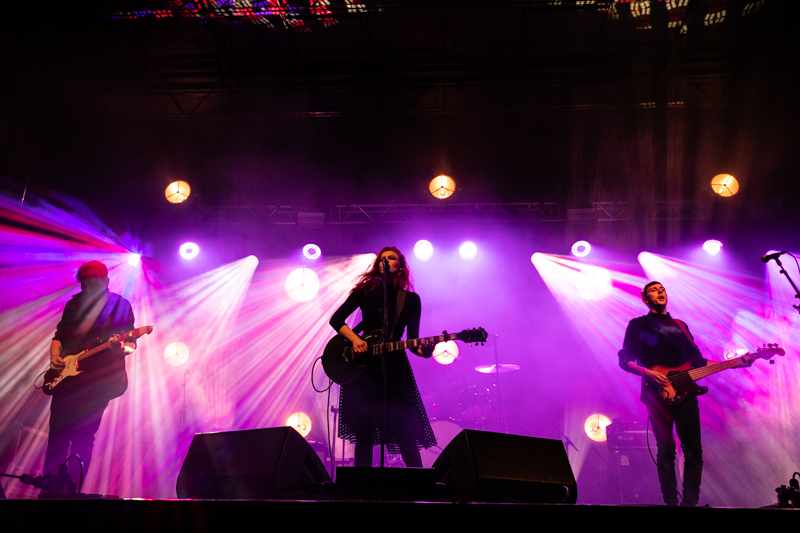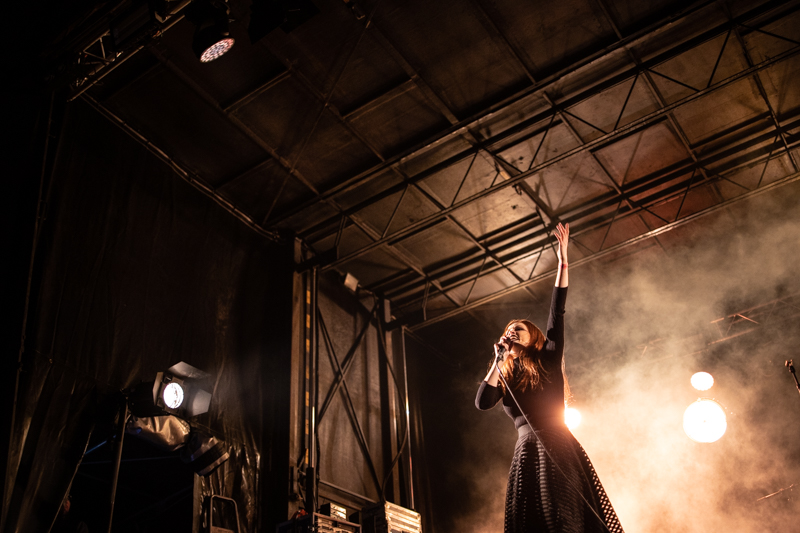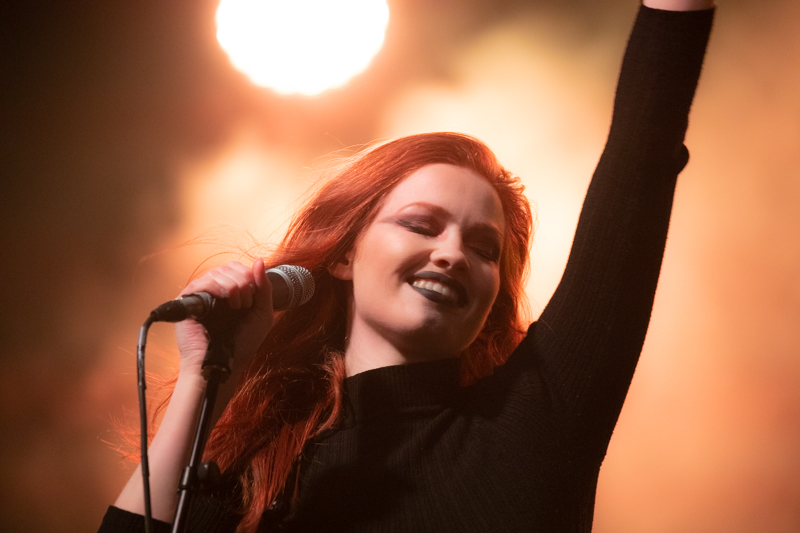 Vistas
I'd never heard of Vistas before the show on the night of Hogmanay. And, honestly, I just turned up to their show because I was timing a loop around to all the different stages to catch a bunch of different acts.
Their show was cool. I really loved the vibe of the music. It might have lacked the high energy flare that makes them easy to photograph, but you could tell how much fun they were having by the looks on their faces. And, the music is great.
In fact, I actually added a number of Vista tracks to my Spotify playlist after the show. I highly recommend the tracks "tigerblood" and "retrospect".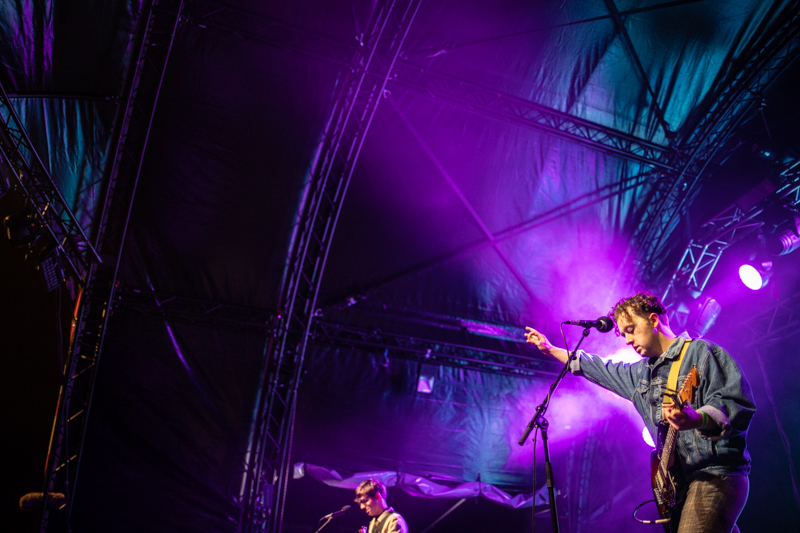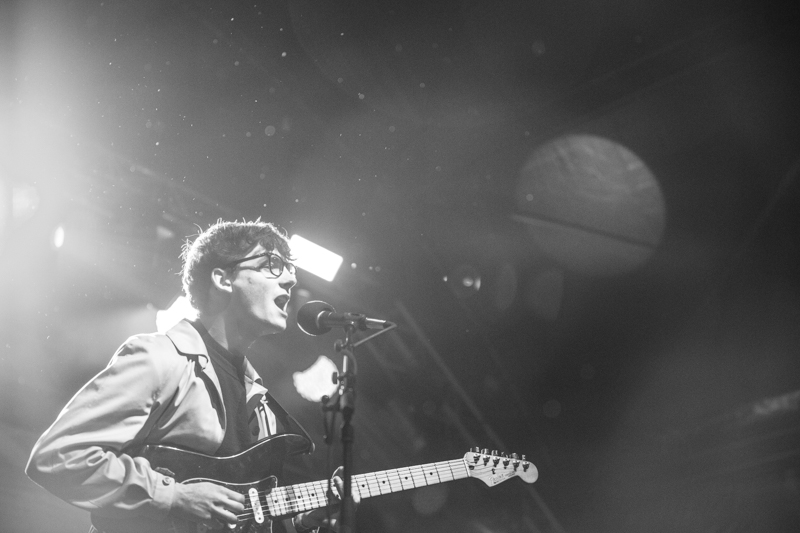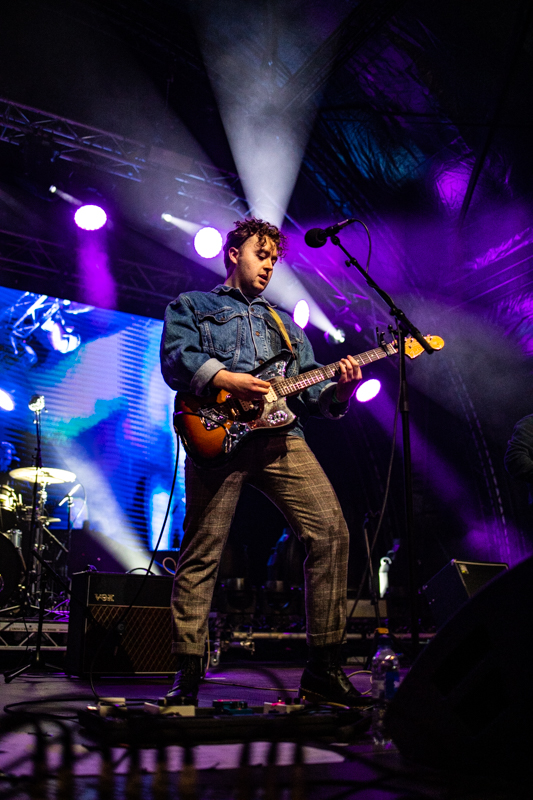 Franz Ferdinand
The main event was Franz Ferdinand. They're obviously the most well-known band that was at Hogmanay 2019 – and they were great. I mean, there was an obvious "quality of sound" difference between them and every other show – although Vista's sound was close.
I mean, years of being a major headlining band will do that.
The show was great – although I was rushed. We get three songs as press photographers. But, after the 4th song the fireworks were to go off. So, I shot 2 songs and then made a full out sprint for the spot I picked as my fireworks location.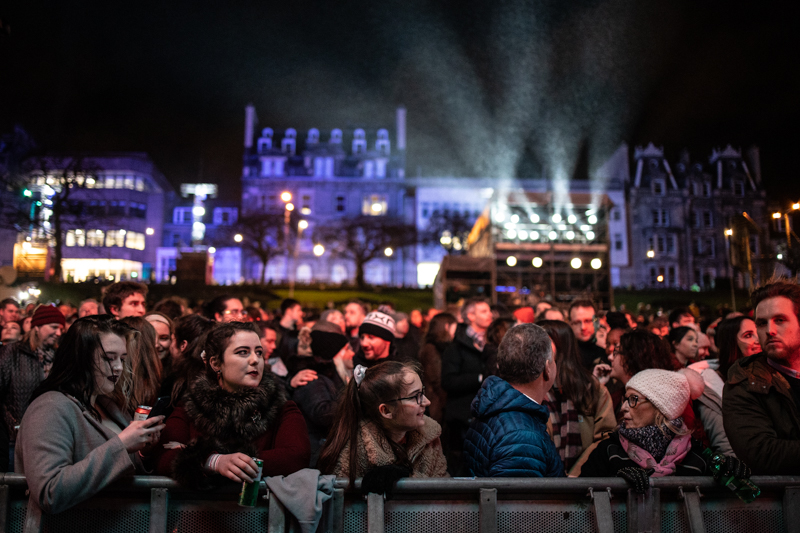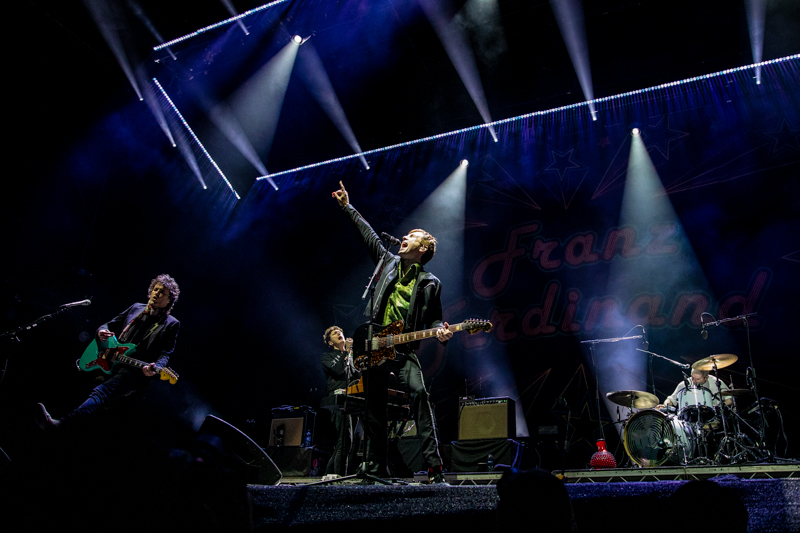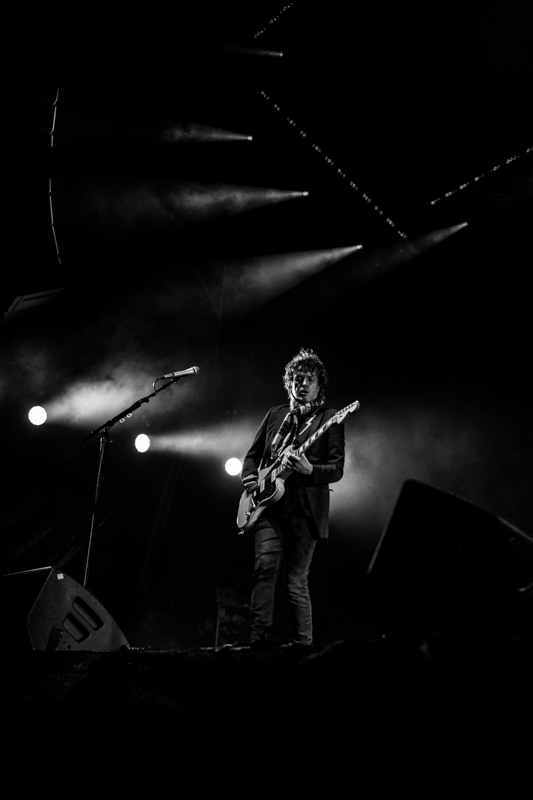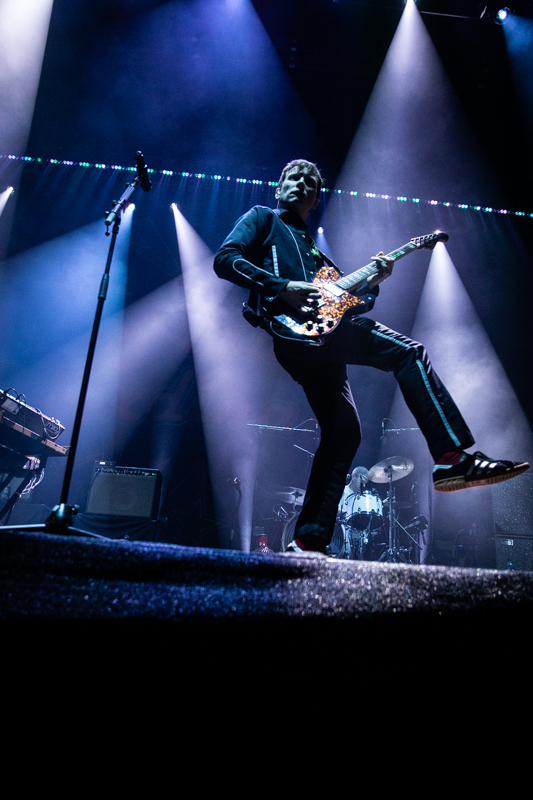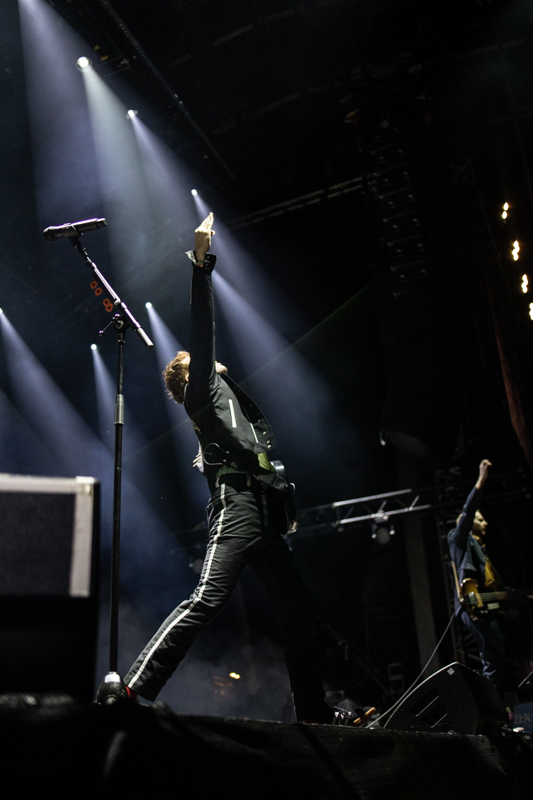 I'm Still TERRIBLE at Firework Photography
I thought I'd planned things so cleverly. I found a spot in the press/emergency corridor that had a statue in the foreground and Edinburgh Castle in the background. The fireworks, I thought, we be launched directly behind the castle.
But, the fireworks ended up being farther to the right and basically out of my original frame. So, I missed my first 3 or 4 photos. If you've ever photographed fireworks you know that if you don't catch the first couple rounds, you won't really get great images. There's too much lingering smoke in the sky at that point.
Luckily, though, there was some wind that helped blow out the smoke giving me a chance to re-position my camera and save a couple shots.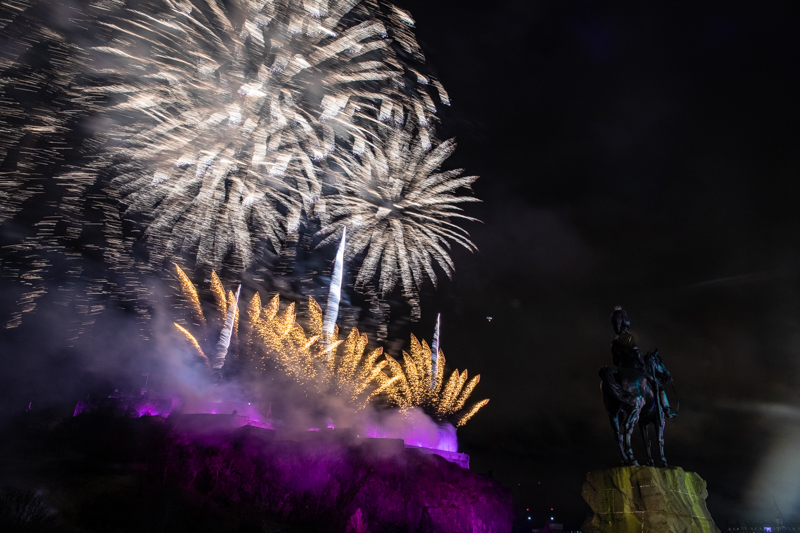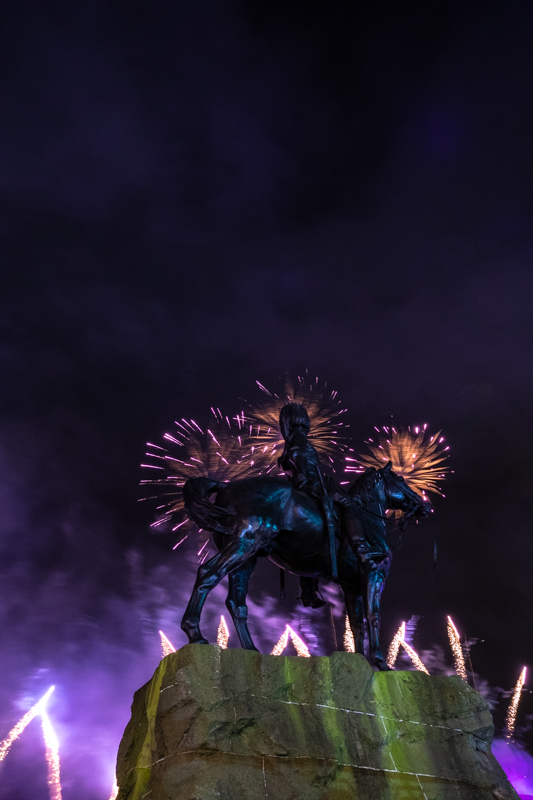 I found out later that some other photographers had been atop of Scott Monument which would have definitely been the best vantage point. If I make it to Hogmanay 2020 that's where I'll go.
What's Coming Up on the Blog?
This post is obviously a year in the making. I'm not in Scotland. In fact, I'm spending New Years 2020 in The US – wishing I was still at Hogmanay. I have a bit of a random schedule of posts coming over the next couple months. I still have some stuff from Nepal. I also have posts from Ecuador, and, of course, here in the US as well. I then have a photo tour in Iceland and one in Morocco. So, lots of fun and photography coming up!