I'm excited (I've been saying that a lot lately) to announce that I've organized another adventure series travel photography trip!
This time, we're heading to Nepal to hike the Annapurna Circuit!!
It's not going to be easy, but it's going to be amazing. And, of course, you're welcome to join. All the information is below.
When: October 14-30th, 2019
Where: Starts/Ends in Kathmandu, Nepal
Price: €2100
Max Group Size: 14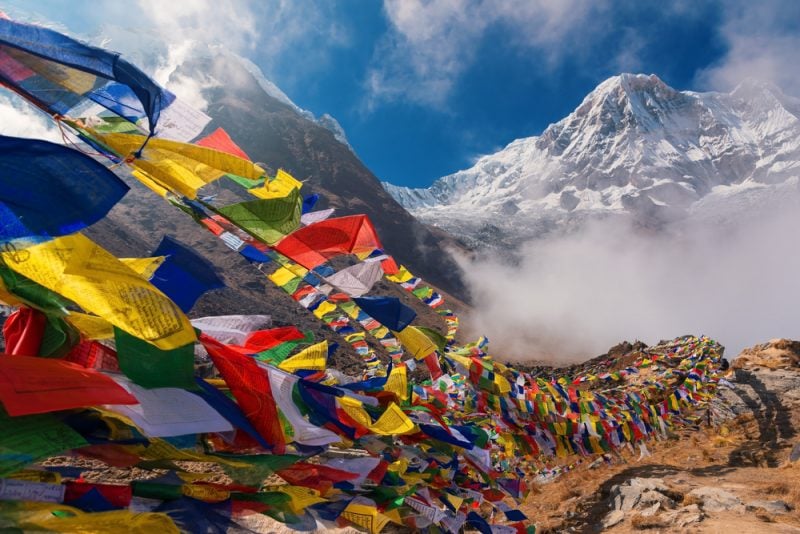 Trip Description
The Annapurna Trek is one of the world's most picturesque hikes. It's one of those places that will take your breath away (quite literally as well, due to the altitude). But, this isn't strictly a photography trip; it's an adventure. Sure, there will be a focus on photography. There will be time for photography. And there will be some photography education involved as well. But the goal of this trip is for a bunch of photography-loving travellers to go out in the world and have a once in a lifetime experience.
We'll have porters help with our gear, stay in local tea houses, and have lots of opportunities to capture the beauty of Nepal through our lenses.
This, will be a great adventure.
The Itinerary
Day 1: Arrive in Kathmandu
Day 2: Day of Rest and Exploration in Kathmandu
Day 3: Drive to Besishahar then trek to Bhulbhule
Day 4: Bhulbhule to Chamche
Day 5: Chamche to Timang
Day 6: Timang to Dhikurpokhari
Day 7: Dhikurpokhari to Nawal
Day 8: Nawal to Manang
Day 9: Manang – Acclimatization day
Day 10: Manang to Ledar
Day 11: Ledar to Phedi or High camp
Day 12: Phedi or High Camp to Muktinath
Day 13: Muktinath to Marfa
Day 14: Marfa to Tatopani (Hiking Ends)
Day 15: Tatopani to Pokhara
Day 16: Drive back to Kathmandu by van
Day 17: Tour Ends in Kathmandu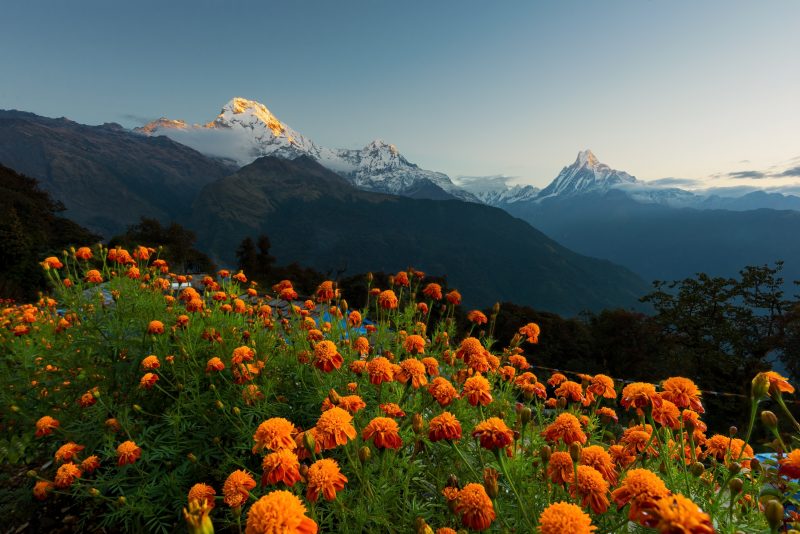 What it Includes/Excludes
COST INCLUDES
Free airport pick upon your arrival and a drop at the end of your trip
Trekker information management system. (Tims Card)
Annapurna Conservation Area Project Permit. (ACAP Permit)
All necessary ground transportation as per the itinerary
Trekking Map
Dinner at the end of the trek in Kathmandu
Full Board (Breakfast, Lunch, and Dinner) during the trek
All nights in local teahouses/lodges during trekking
An experienced licensed guide and porters
Medical first aid kit box (which is carried by your team)
Accommodation
Tips for Porters, guides, etc.
COST EXCLUDES
Your travel insurance (Travel insurance is compulsory to take an adventure trip and it must be covered both medical & emergency evacuation with the worth of USD100, 000.00 minimum.)
Nepal entry visa fees (if needed)
Any kind of drinks (tea, coffee, water, hot water, etc) and of bar bills (alcoholic beverages)
Hot shower, WIFI, any electronic battery charges during only in trekking
Fitness Level?
Please note that this trip requires a fairly high level of fitness. The trekking itself doesn't cover massive distances, but the altitude of the hiking is extreme. Therefore, you don't need to be "young" or "extremely fit", but you do need to be prepared for hiking. You will need to be prepared.
Yes, we'll have porters that will help handle your gear along the trek so all you'll need to pack is what you want to walk with. But, you'll need to be prepared for the trekking.
That said, altitude is the real issue, as the distances of the hikes aren't extreme. And ways to prepare and deal with the altitude will be discussed and work on with participants.
Ready to Book?
This trip was previously fully booked. But, due to a cancellation there are now a couple spaces available.
The payment terms and conditions can be found here.
Can't Join This one?
If you want to receive information on future travel photography workshops and adventures, be sure to sign up below for information as it becomes available.
List of Photography Trips
And, of course, if you want a list of the photography trips I'm running at the moment, you can find them here.