I try to get home to Alberta for at least a couple weeks each year. Ideally, I like to spend as much of that time as possible exploring, and shooting images. Somehow, this year I managed a month in the province. And, honestly, I was so glad for a little bit of Alberta time. After driving an RV across Canada, which was an amazing experience, the whole way I kept thinking, "I can't wait to get this RV to Alberta. I can't wait to get home".
Of course, 19 days of that was spent packing this crazy, alien looking globe on my back; so it's not like it was a vacation. My buddy Jeff and I took on a project with Travel Alberta carrying a "Google Trekker" around the province. It was a crazy project that involved long hours, lots of physical output, and some cool photo ops. It resulted in some emotional challenges, a bit of physical struggle, and a lot of weight loss.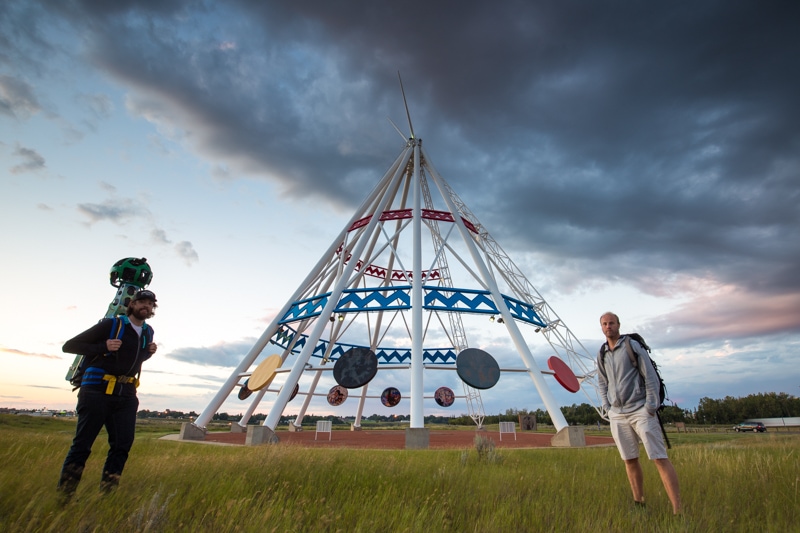 What is the Google Trekker?
Essentially, the Google trekker is like Google "street view" for hiking and walking trails. You've probably seen pictures of the Google car that's mounted with the 360 degree camera on top to photograph the streets. Well, the trekker looks like that. Except, instead of having a car pack it around it goes on your back. Or in this case, it goes on our backs.
There wasn't a single person we passed on hiking trails that didn't comment on the trekker. The questions we got asked most often were:
What is that thing? The Google trekker.
Are you Google? No. I'm not a webpage.
How much does it weigh? 50Lbs. It's bloody heavy!
Are you trying to catch Pokemon with that? Uhm. Yes?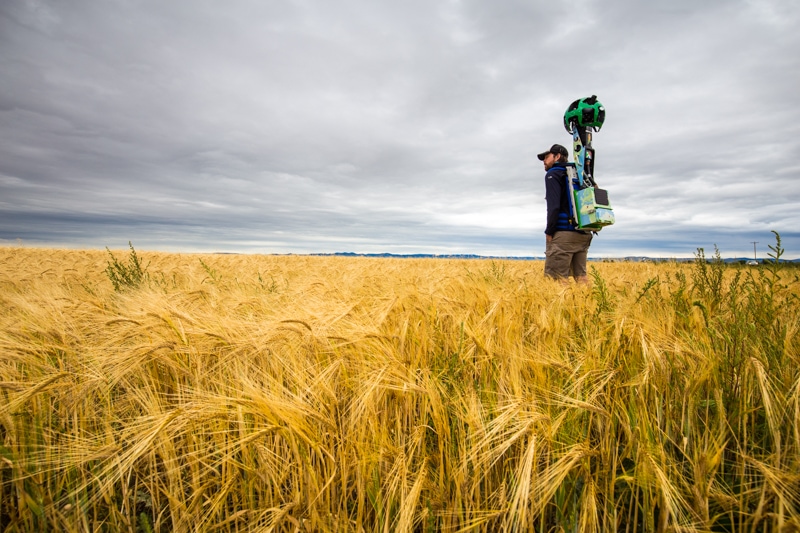 Meet Tristan
When we picked up the trekker, I put it out to the world to give it a name. As you might know, most of my gear is named. My drone, for example, is named Fido. Erin from The World Wanderer pushed the name Tristan. However, both Jeff and I weren't fans of the name; despite the alteration (we all know how much I love alteration). I knew a kid in university named Tristan who was a bit of a pain, so I didn't want to give it the same name.

So, over the first week with the trekker it remained nameless despite having the occasional celebrity-twisted name like Sir Treks-a-Lot and Ben Aftrek.
Then, in Crowsnest Pass, I climbed this mountain that was an absolutely brutal hike with the trekker on my back. When I hit the summit, I wanted to roll the trekker off the mountain. It had become a pain. It became Tristan.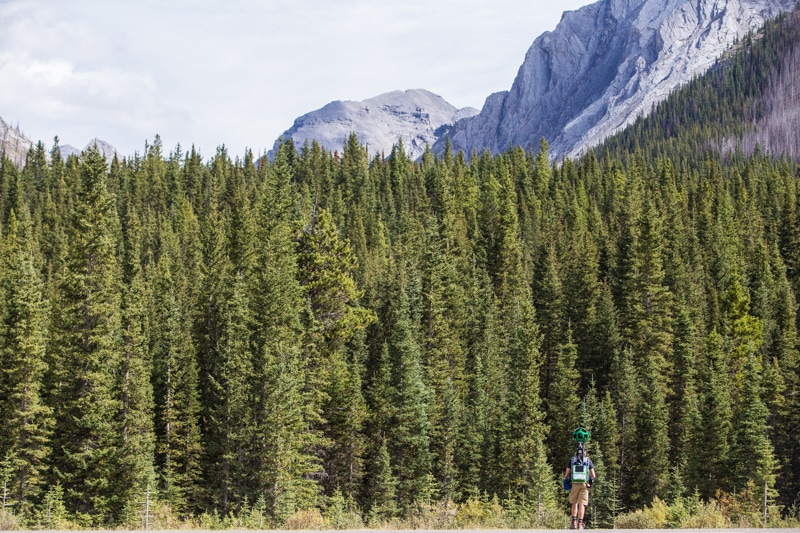 Working Two Jobs in One
The craziest part of this project with Travel Alberta is that Jeff and I were working double, if not triple duty. I think that packing around the trekker through all the parks and towns in Alberta is already a normal full-time job. Now, add to it that we were also creating images and videos as we went. What that meant was that quite often we were up before 6am shooting sunrise, trekking all day, and then out shooting images until 9pm at sunset. It was definitely time-consuming. But, also pretty rewarding.

Some Imagery from Week 1
This project didn't take us through the iconic sights in the major national parks in Alberta. And, I was OK with that. I was actually really looking forward to gathering some imagery from some of the lesser known places in Alberta. And, places that I've not yet had the chance to see.
Week 1 of the project took me through a couple places I've never been, and some other spots that I've been but haven't spent enough time in. We started out in Cypress Hills, Writing-on-Stone Provincial Park, Red Rock Coulee, and then moved into Dinosaur Provincial Park, and Drumheller. To round up week 1, we headed into Crowsnest Pass.
These are some of my favourite images from that first week and those destinations.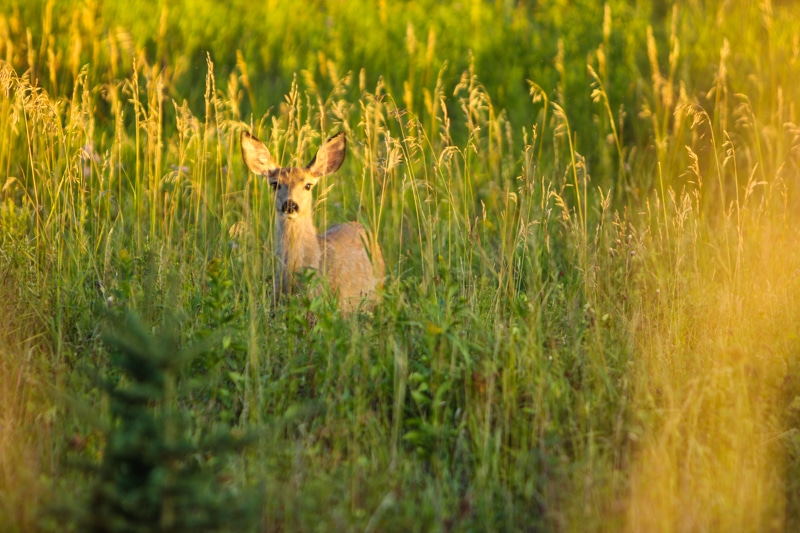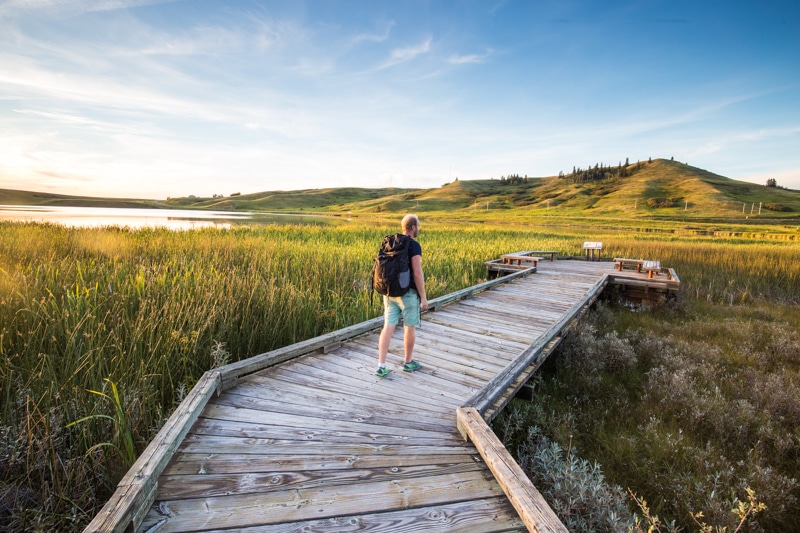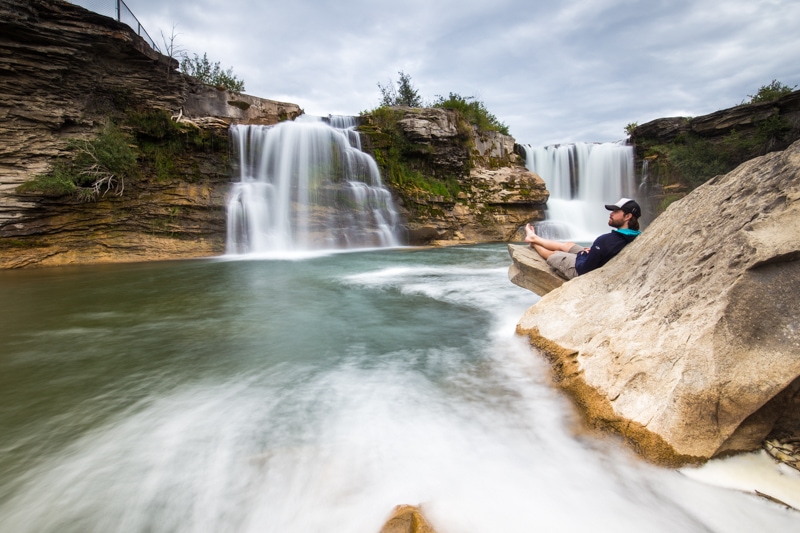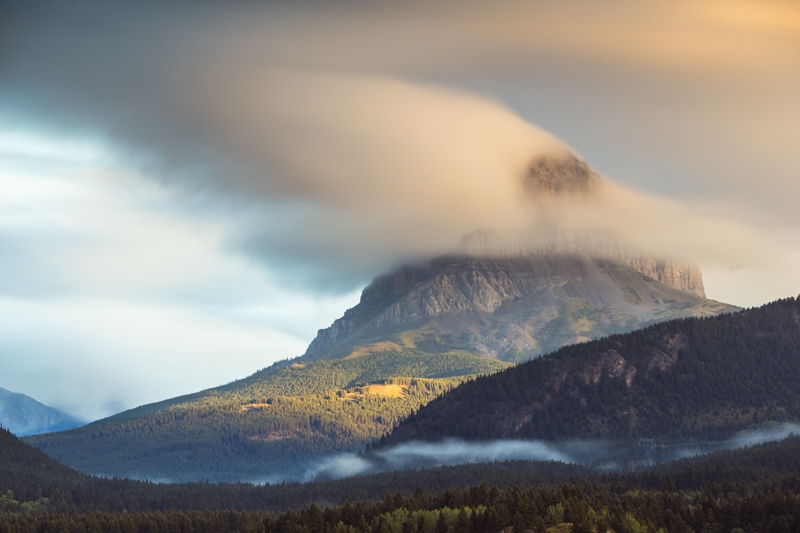 What's Next
I've still got a second part of this project in Alberta coming up. Then, I'm off on some more solo exploration. I've got a busy couple months coming up. And, I'm also going to try to squeeze in some "me-time" in there as well.