Antarctica is one of those places that ever the lucky only get to visit once. As such, it makes it very difficult to plan for. In fact, before my first ever voyage in 2011, I had no idea what to pack. I had no idea what camera gear to bring, and I had no idea what sort of weather I would expect.
Now, years later, I've been lucky enough to go on numerous expeditions to Antarctica. So I feel much more confident in being able to tell you what to pack for Antarctica as a photographer – or even just as a normal person.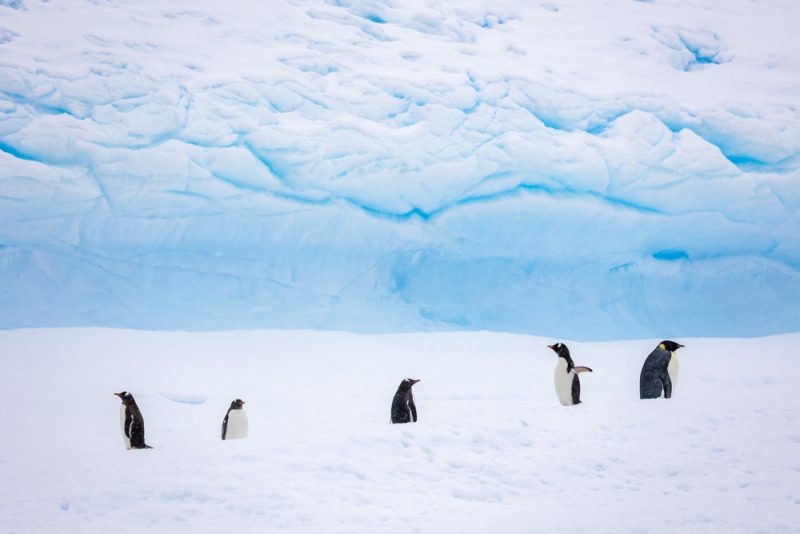 The Weather
Before I get into the packing guide, I want to be pretty clear about the weather – as some of these things won't make sense otherwise.
Generally, people visit Antarctica between November and March. It's essentially summer. Therefore, even though one might expect it to be extremely cold, it's usually not that bad.
Moreover, Antarctica doesn't actually sit that far south. When you reach the Antarctic peninsula, you're not even at the Antarctic Circle. In fact, most trips don't cross the circle. Most voyages reach about 63-64 degrees latitude, which is only a little farther towards the pole than a city like Copenhagen.
For the most part, the cold isn't your enemy. The enemy is the wind and often rain. Temperatures usually hover around freezing. It's cold, but it's not what you might expect.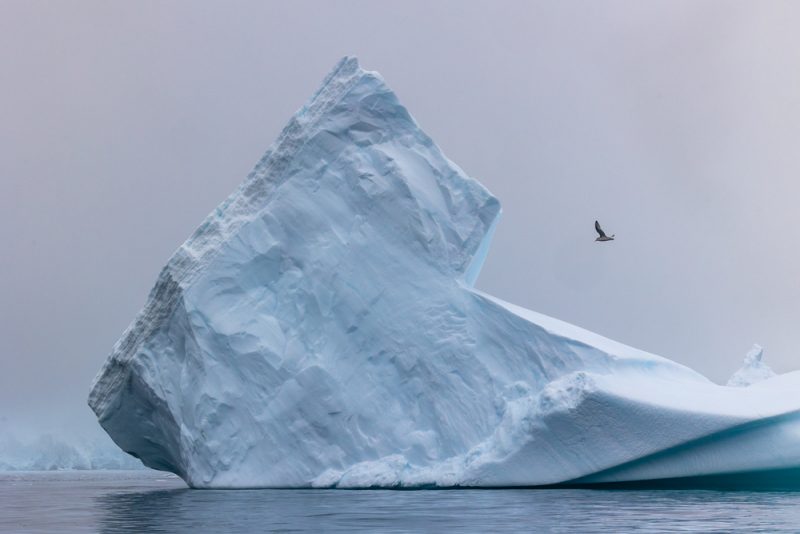 Clothing
I have the luxury of being Canadian. I am used to the adverse conditions that cold climates can throw our way. However, to be quite honest, I may not be the best person to write this section as I often receive confused looks as I walk often around in below zero conditions in shorts and t-shirt. Thus, to give a better guide, I will let you know what my very well prepared roommates usually pack.
Headware: The best thing for your head is a nice wool winter hat – in Canada we call them toques. It'll dry off easily if it rains, yet keep your ears toasty.
Inner Thermals: Merino wool thermals are your best friend. Not only will they keep you warm, but they're sweat resistant so you don't need to wash them every day.
Fleece: Get a nice fleece that can be in your inner layer.
Coat: Fun fact, most Antarctica expeditions give you a jacket. It's important to check with the company as to the jacket style, though. When I went with Peregrine in 2011, they gave me a massive -40 proof jacket. Polar Latitude gives you a much more sensible waterproof shell with fleece collars.
Gloves: As a photographer, you'll want to bring along nice photography gloves. In my camera gear, I recommend the Vallerret Gloves. They are brilliant, and there are lots of different versions – depending on how warm you want to be. Good gloves make for a happy photographer.
Footwear: Actually, you don't need to worry about this. The ship will give you a pair of warm weather rubber boots. You'll just need to bring good wool socks, and some comfy shoes to walk around the interior of the ship with.
Leg wear: pants are not only recommended but an absolute must. I personally think that you should spend the little bit of extra money and buy a really good pair of the coverall version. These pants will keep your legs warm on the zodiac, and more importantly will keep your backside dry while you spend hours sitting down in snow photographing penguins
Normal-people clothes: Of course, you'll also be having breakfast, lunch and dinner on board, so you'll want a couple changes of clothes for dinning. Note, they do laundry on board, so you don't need to pack a ton of things.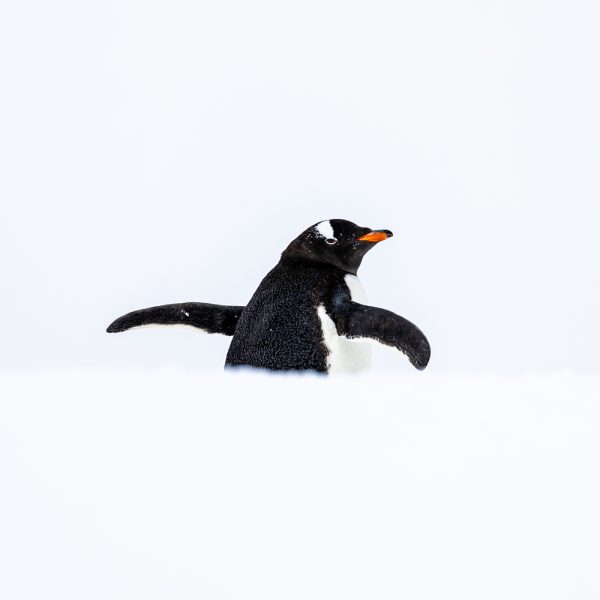 Camera Gear
You're not going to go all the way to Antarctica and not have amazing camera gear, are you? Well, maybe you're one of those strange ones that likes to enjoy the world without stressing about capturing it, I suppose.
However, the camera gear is important, and surprise: it's not that much gear.
Camera Bodies
Here's my big recommendation, bring 2 camera bodies.
Generally, you're going to be using only 2 lenses the whole trip: a wide angle, and a telephoto. So, if you have 2 bodies you'll never have to change while dangling them over the seas upon a zodiac.
I would say, bring camera bodies that have decent weather sealing. You might get stuck on a zodiac with a fair amount of spray, or get hit by a bit of freezing rain. You'll want gear that can resist it.
Camera Lenses for Antarctica
The good news is that you can almost definitely get away with just 2 camera lenses in Antarctica, a telephoto like a 100-400mm and something wide like a 24-70mm.
These are my recommendations
Wide Angle: With the wide angle, I would aim to go with something safe like a 24-70 or 24-105mm. It gives you a good range, and there's rarely times that you need to go wider. That being said, on my past trips I did use my Canon 15-35mm a lot. So, it kind of depends on your style.
Telephoto: This is going to be the lens that's on your camera the most. It's the one you can't pack. It's also the lens that's going to have the most discussion. Because, there are options.

70-200mm: It is possible to use a 70-200mm. On my first trip, that's what I used. You really won't miss all that much. However, the thing you will likely miss are the birds in flight while on zodiacs. It is a great lens though for photographing the icebergs.
100-400mm: I think this is my lens of choice. It's sharp, it's versatile, and it has enough range to photograph nearly everything.
600mm: There are always photographers with a 600mm lens on my Antarctica trips. It both fills me with jealousy and anxiety. I'm jealous of the reach, but I'm also stress about all the things they're missing that are wider. I think if you're going to bring a 600mm prime lens, also bring a 70-200mm or similar.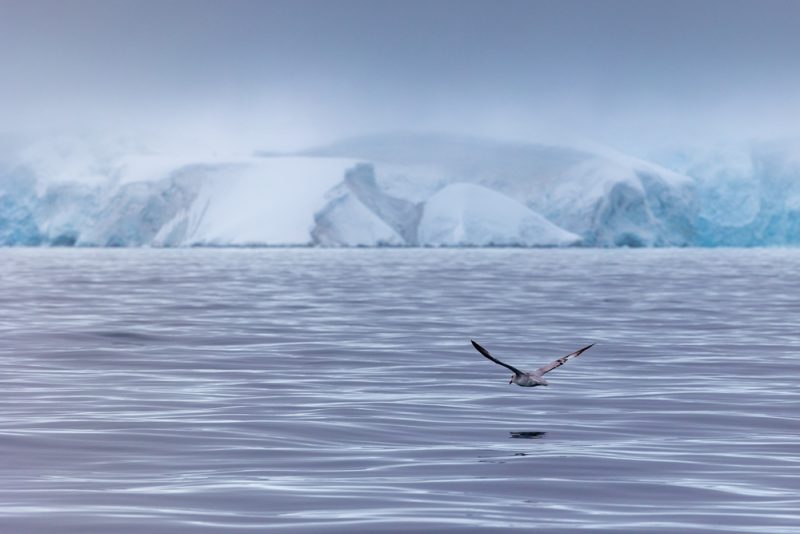 Tripods and Camera Bags?
A tripod is a bit of controversy among photographers in Antarctica. You won't be able to use it on the zodiac, and often on land you'll want to be more maneuverable that you can be without it. Then, on the ship you'll mostly want to handhold the camera anyways as the ship's hum often ruins photos on tripods. That said, having that stability is nice.
Personally, I'd say bring a tripod. The worst case scenario, it stays in your cabin the whole trip. Best case, you use it non-stop.
As for camera bags, they're important. You need to have your camera put away in a bag when you board the zodiacs, so a good bag is key. You can use a small dry-bag, too. But, a solid camera bag like the Shimoda Action X30 is a great option.
Other Camera Gear for Antarctica?
Obviously: chargers, memory cards, batteries.
Laptop: You'll want something to back your images up on to.
Filters: It's up to you, but I rarely used my filters in Antarctica.
Camera Clip: Peak design makes a great camera clip that snaps onto your backpack. It allows you to go hands free with your camera still on you – without an annoying strap.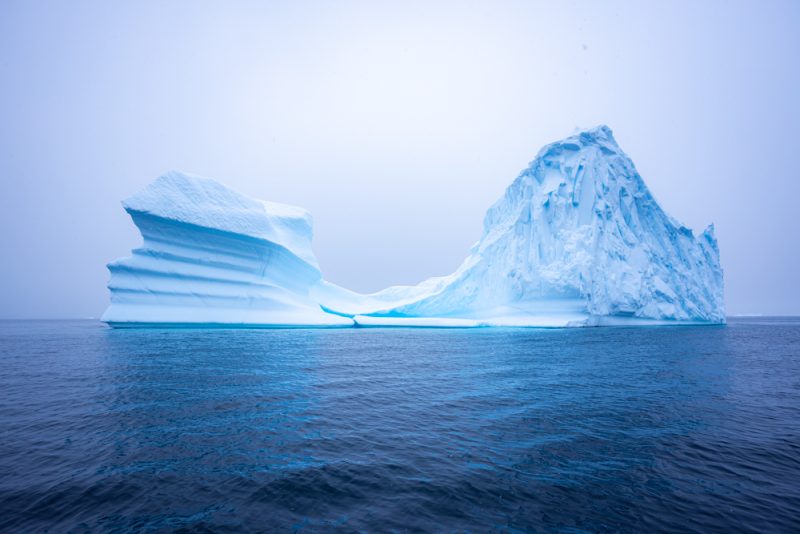 Other Things to Pack for Antarctica?
Medications
Obviously you will be packing any normal prescription medicines with you. What you may not have thought of regards the famous Drake Passage (more on that tomorrow). The Drake passage is famous for stealing the lunches of many visitors, and for that you might want to pack some sea sickness tablets or patches.
Food and Drink
Each day three full meals are served, and there are usually two or three different parts of the day where snacks are available. You will have no shortage of eating opportunities. However, if you have an addiction for Argentinian alfajores like I do, then you might want to pack a couple for the journey, there's no 7/11 in Antarctica. As drinks are concerned, there is a well stocked bar. But when you're in Ushuaia you may want to stop in at the liquor store to pick up a bottle or two of the good stuff to take with you on your trip.
Also
Don't forget to pack your adventurous spirit. This is a trip of a lifetime that I think everyone should take part in. Don't worry if you forget to pack it, because Antarctica has a noted history on drawing the adventurous nature out in everyone.