I'm excited right now for so many reasons.
One of the many reasons is that it feels like I'm starting to get some of my old life back together. With photography workshops up and running again, I can really see the light at the end of the tunnel. But even more exciting is the fact that there's this beautiful melding underway between my old life, and the new one that I built in Portugal.
This position I'm announcing is the epitome of that blending.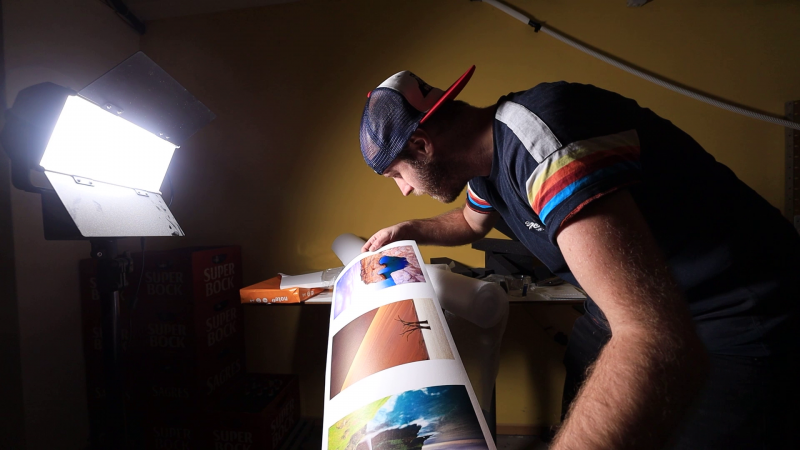 The Backstory
My life has always been busy. But with the start of our new coffee business in Portugal, it's just gotten a whole lot busier. I am now essentially operating my own media company, tour company, and then also sharing duties with Jodie on our coffee business. That coffee business is off to a flying start. Our café in Lagos, Portugal was far busier than we expected this year. And somehow we've decided to add a second café and vegan bakery to the mix.
These businesses have reached a point where neither Jodie or I have the time to keep up with all the content creation that goes into maintaining, marketing, and growing a small business. Moreover, my own content creation has taken a back seat as I often simply don't have time to film, edit, and create on the level I wish I could.
Thus, it's time to get some help.
The Position I/We Are Hiring
Essentially, we're hiring a content and marketing assistant.
This is going to be a bit of a flexible position, and the person who takes the job will have a wide range of tasks for a wide range of businesses. Not only will they be helping create content for my own YouTube channel and social media, but also TheStudio.Coffee. They'll also be helping Jodie with her content.
I'd speculate that the winning applicant will expend the majority of their time working for TheStudio.Coffee.
We're looking for someone who has a great deal of experience as a photographer, videographer, video editor, and graphic designer.
A great deal of this position will be spent making videos and photos for the various social media channels. The position will also have a hand in creating videos for a new coffee-related YouTube channel for TheStudio.Coffee.
Technical Requirements
Must have advanced photography skills
Must have advanced videography skills
Must have experience in video editing on Adobe Premiere Pro
Must have their own camera equipment
Must have experience in design
Advanced English Writing Skills
Personal/Professional Requirments
Must be an EU Resident/Citizen and able to work in Portugal for 1 year.
Must be at least 18 years of age
Compensation
This is not an intern position. Per the requirements, this is a paid position in which the person selected will have a 1 year freelance contract, and will be paid monthly. The compensation is as follows:
800 Euros a month
Accommodation Paid
1 year commitment
Flight to/from Portugal at start/end of contract
Opportunity for advancement
Apply for This Job
To apply for this job please follow this link to a google sheet.
We are not collecting CVs, please do not email one. If we would like to see your CV you will be contacted only after reviewing your application.
The deadline for applications is October 3rd, 2021.
What's Next?
There are a lot of exciting things happening in both of my businesses.
In Portugal, we're wrapping up our summer season in which we saw the potential for how busy we might be in a non-pandemic year. There were times we saw lines out the door. We are blessed with a great staff, and an awesome community of entrepreneurs in Lagos. We're excited to expand. Later this month we'll be announcing a new location. We're hoping to add a 3rd by next summer.
With my photography business, things are still a bit up in the air. After losing nearly 2 years worth of work, things are picking up again. I ran a very successful photography workshop in Portugal this summer, and – as long as things continue to progress positively – I'll have workshops in both Namibia and Italy by the end of the year.
I'll be honest, there were some pretty rough times over the past 2 years – like there were for most people. So I'm just excited to be excited about things once again.
They said 2021 was the year we were all going to take back our lives. And while that might not have been the case, I think we've all done well to carve our paths through the challenges and into some pretty amazing places.