Of the 100+ countries I've travelled and photographed, Ireland is the one place that I really haven't photographed nearly enough. Still, I have spent a small amount of time in the Republic and also covered some distance in the north as well. I feel like though I do need to go back and scout more of the photography locations – especially those in the Republic – I can put together a solid week's worth of photo spots in this guide.
So, here we go. The best photography locations in Ireland. And, obviously this will be updated as I travel the island – and islands – more in the future.
The Dark Hedges
Definitely a bit of an Instagrammer photograph, but still a very worthy photograph.
The dark hedges can be found straight west of Armoy, near the Gracehill Golf Course.
These trees bend over the road and create a tunnel of light and darkness. You can find some beautiful light to play with especially around sunrise. In some cases, you even get fog. Note that there's no parking on the road as it's private. You'll find parking right around the corner and then have to walk down.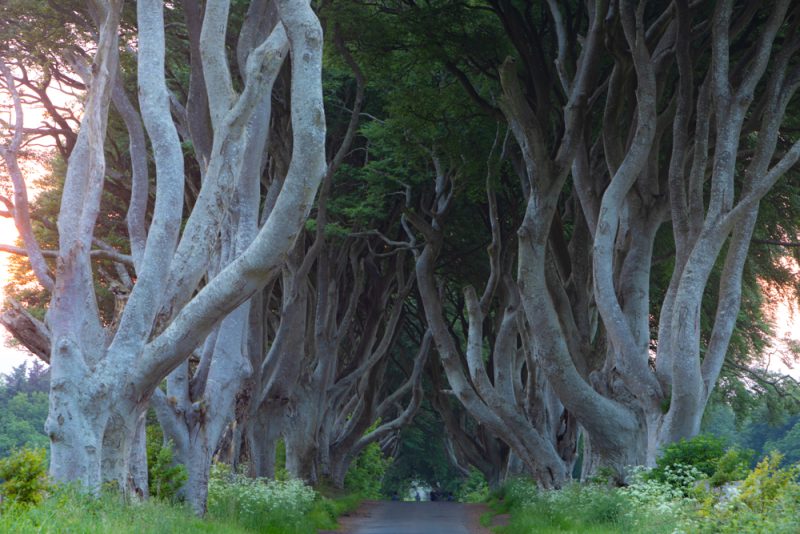 Giant's Causeway
I remember the first time I went to Giant's Causeway, I was very confused.
I thought this was one of the best landscape photography locations on the planet. Yet, there I was at sunrise totally alone.
It's just something I quickly learned in Ireland: there aren't really crowds at photo locations.
Sure, during the day the Giant's Causeway is packed with tourists. But at sunrise, you'll find a lot of calm.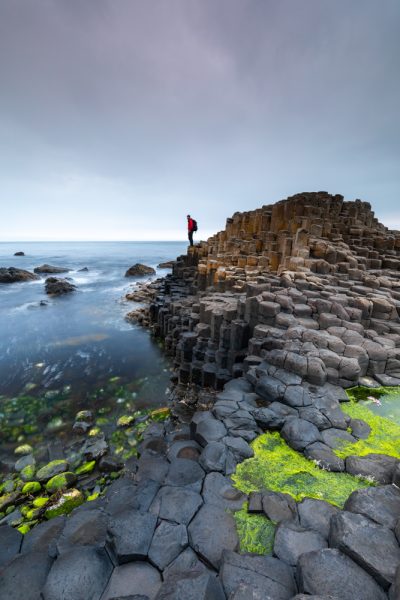 Portrush and Whiterocks Beach
This whole coast is full of photography locations. In fact, you can almost just pull over at any beach, loch, or head and find photo spots. I think it's basically like that for the entirety of Ireland – north and south.
The below photo is from Whiterocks Beach. I found some nice algae growing on the rocks at a slightly lower tide and played with some water running through them.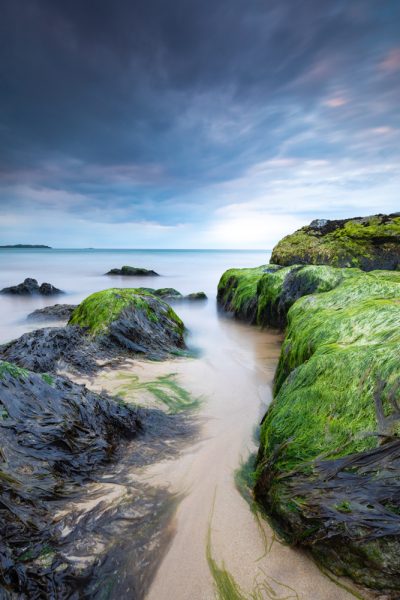 Then this following image is taken from nearby Portrush.
We were staying at a guesthouse on the beach and I just wandered out on the rocks behind and photographed the city off to the east.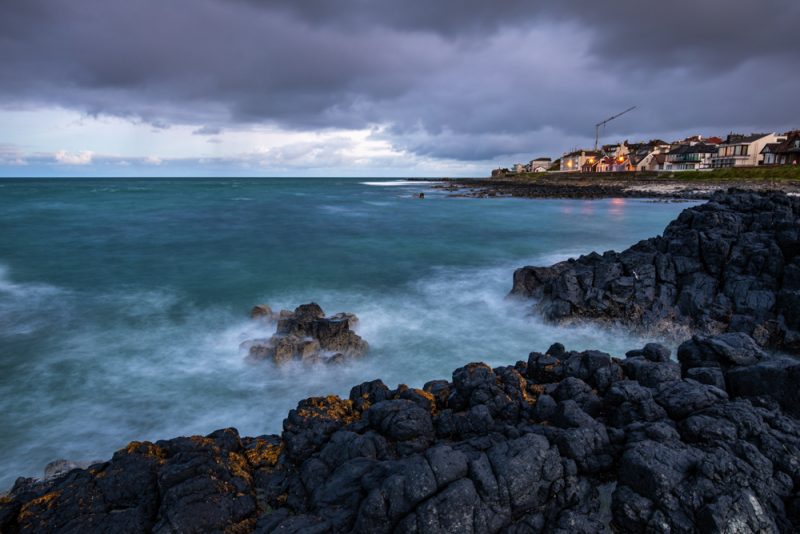 Howth
I really do need to do a bit more photography in the Republic of Ireland – scouting photography workshop, anyone?
I visited Howth on my first ever visit to Ireland and loved it.
It's just a short train ride outside of Dublin and there are so many photos out in this area. The harbour itself is a great image. But, you also have a nice walk you can do around the coastline. Definitely worth a day trip.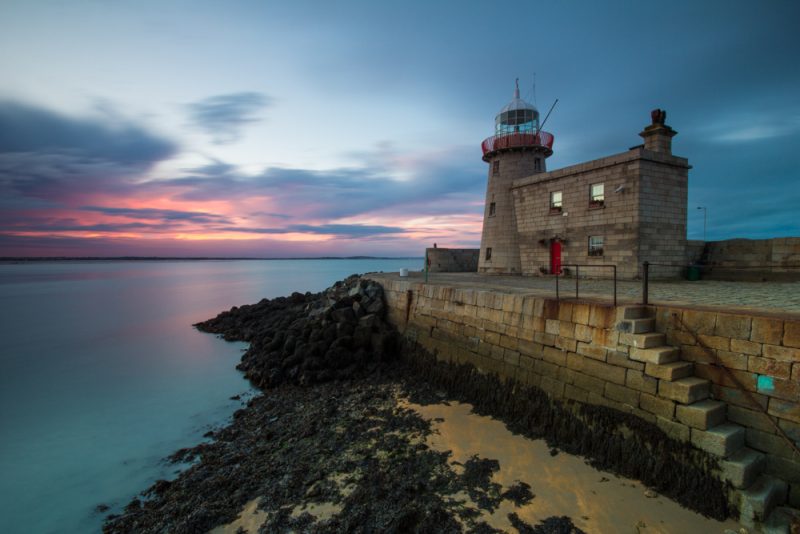 Dublin
Ok, full disclosure, I haven't been back to Dublin in a photography capacity since I was really bad at photography.
But, there are so many photo locations on my list for Dublin, I need to plan a trip back here ASAP.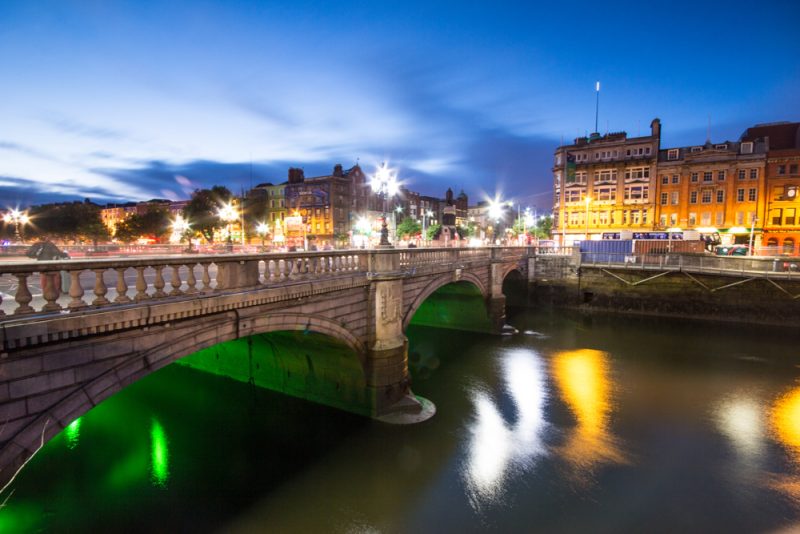 Belfast
The change I saw in Belfast from my first visit in 2012 to my most recent visit in 2021 was wild. It really has grown, modernized, and found an identity beyond the troubles. It's a bit of a mixed bag of photography these days in the city. And there are plenty of spots for great photos.
Queen's University is one of the better photo spots in Belfast. If you come here in the blue hour you can get some pretty dramatic light.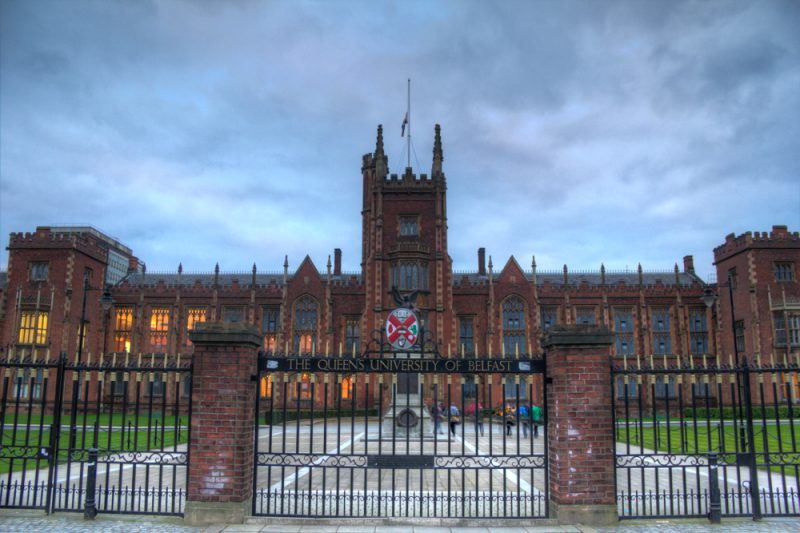 City Hall also makes for a pretty decent photo. I found a spot where the bus stops just beyond the building which made a decent foreground for my image.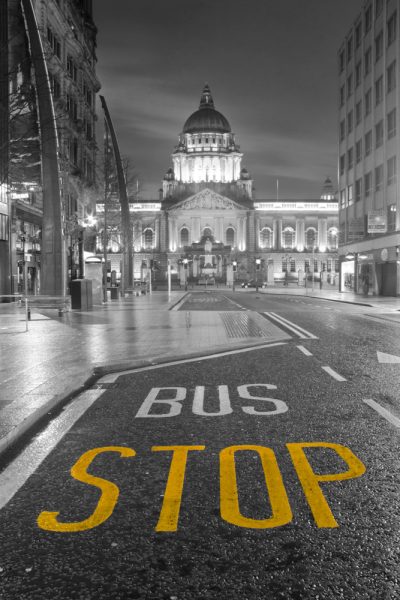 On the ultra-modern side of town, you have the Titanic museum. The building is beautiful and if you come during the dawn you'll get some really nice contrasty photographs here.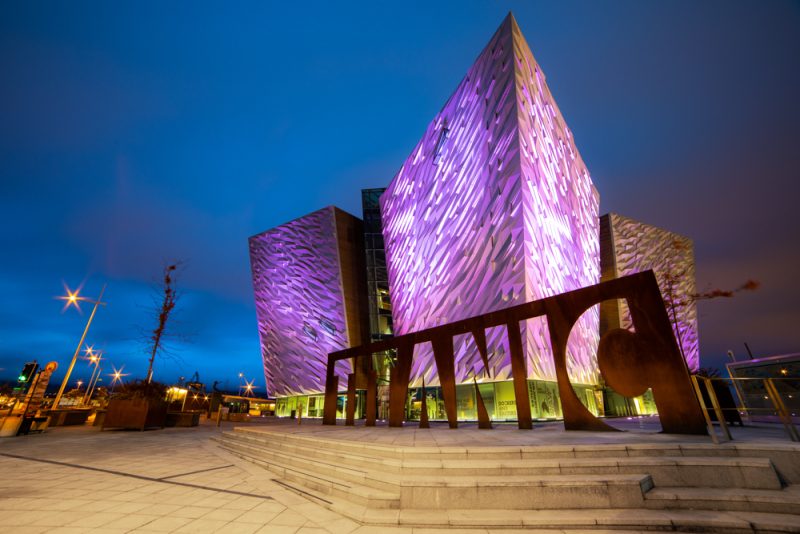 Cork
I had a travel writing assignment in Cork. And though I didn't really have time to run around with my camera too much on that trip, I saw a lot of potential for photography. It really is a beautiful city.
It's also the gateway for other photography destinations I'm dreaming of getting images of in the Republic.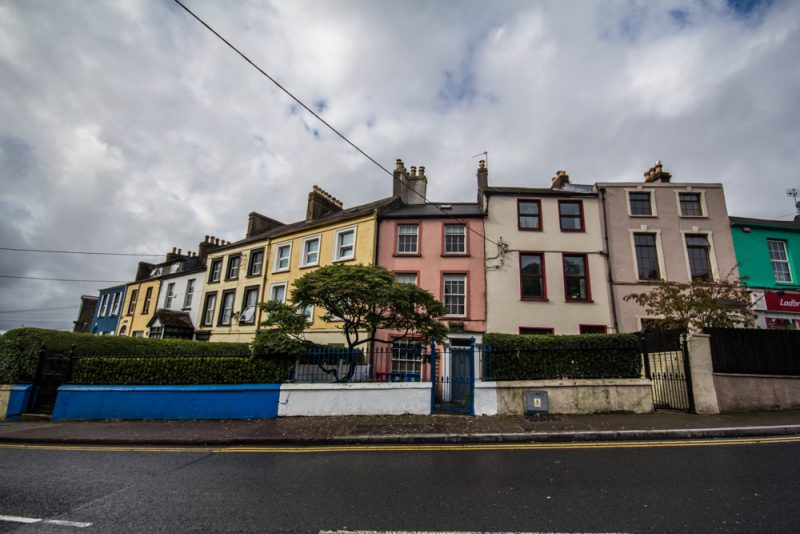 Other Photography Locations in Ireland
As I mentioned, there are plenty of places I have still yet to photograph in Ireland. Among the places I'd love to get to photograph are:
Aran Islands
Galway
Cliffs of Moher
Ring of Kerry
County Donegal