I've been set up in Europe with Budapest as my base for the past month. It's been meant to be a month to focus on the business side of travel photography. Not only have I been spending most of my time doing "office work", but I've also been off to Berlin for a travel conference. And, honestly, all this "business" has been starting to make my feet itchy for the road once again. So, I was thrilled when the Hilton Vienna Plaza invited me to pop over for a weekend to see what Vienna had to offer, and to relax a bit – out of the office – at their beautiful property.
The availability of easy weekend getaways is one of the best parts about being in Europe. I can jump on a flight just about anywhere on the continent for $100. Or, in this case, I can hop on a train for $40 and be in Vienna in 3 hours. Back in Canada, if I wanted to get to any country outside of Canada or the US it would be a minimum 6 hour flight; and likely cost an arm and a leg. Weekend getaways in Europe are extremely easy, and Vienna is a great option.


About the Hilton Vienna Plaza
Located just a 5-10 minute walk from sights in Vienna like City Hall, Rathaus, and the Hofburg Palace, the Hilton Vienna Plaza has a great location to base yourself for a weekend getaway in the city. The hotel has an elegant business vibe to it, and the rooms are spacious and extremely comfortable. As someone who spends most of his time working in hotel rooms, I really appreciated things like the comfortable desk, the plethora of plug-ins, and the lightning fast free wifi.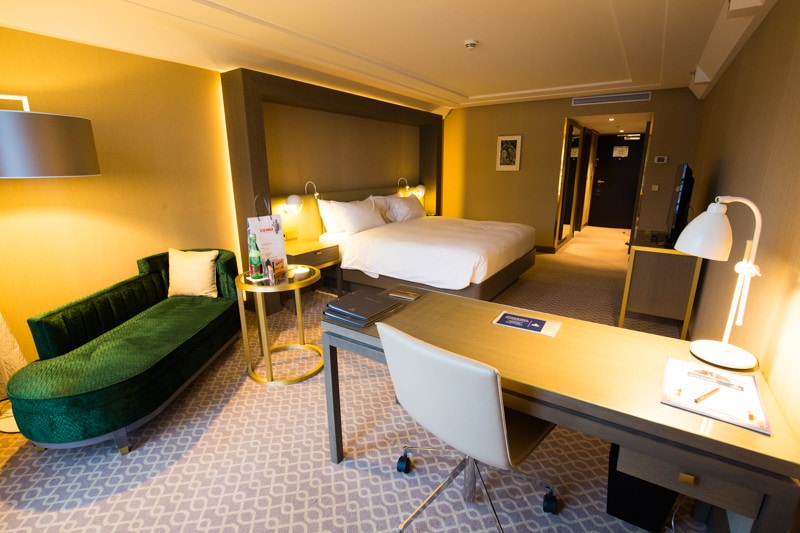 The hotel is situated right next to the Schottentor subway stop which also makes it really convenient to get to other places in the city a bit farther than walking distance. Places like the Opera House, Schonbrunn Palace, Belvedere Palace, and Prater Park are all easily accessible via the metro. Moreover, this area is great for food. Within a couple blocks, I found plenty of great restaurants serving typical Austrian food, and some international spots like a pizza place, a burger joint, and a cool place serving Tex-Mex food called Fresco Grill. Of course, if you're feeling lazy, the Hilton also has a fantastic restaurant as well as a bar serving beautiful cocktails.
I definitely enjoyed my stay at the Hilton Vienna Plaza, and can highly recommend it to those planning on visiting the city.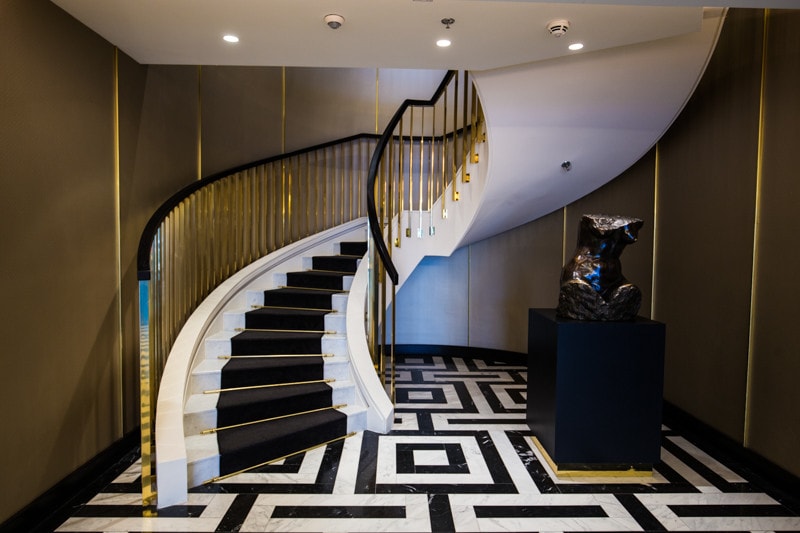 Things to See in Vienna in a Weekend
There's a lot to see in Vienna. In fact, I don't think it would be possible to see everything in just a weekend. Since it was my third trip to Vienna, I tried to visit some of the places I missed out on previous trips. I skipped out on places like Schonbrunn Palace because I've been a couple times already, for example.
Still, I did get around the city. And, the weather was absolutely beautiful – well, maybe not from a photographer's perspective, but more on that later.
Below are some ideas for things to do in Vienna on a weekend getaway.
Schonnbrunn Palace: The summer place in Vienna is the obvious must-see. Schonnbrunn Palace is absolutely stunning. There are tours to the inside of the building, and you should definitely take one of them. However, if you're not much of a history or museum person, you should still visit the gardens, and climb the hill to the tea house to see the sheer size of the building and grounds.
Hofburg Palace: The winter residence in the heart of the city is also very impressive. A quick wander through the parks around the palace will give a great feel for the scale and beauty of the building.
Belvedere Palace: In my opinion, this is the least impressive of the palaces. However, it is still worth a visit, and the palace park, in particular, is very beautiful.
Prater Park: I know, you're sick of hearing about palaces. Well, here's an alternative option. Prater is an amusement park in Vienna, and a fun place to spend a couple hours. Even if you don't go on any of the rides, it's a fun place to wander and a good place to have some traditional Viennese lunch.
Graffiti on the River: Along the canal near the Schottenring U-station there is a lot of great graffiti and a park. In the summer and on weekends, there's also a lot activity with pop-up bars and art-shop along the water.
The Opera House: One of the most beautiful pieces of architecture in Vienna, the Opera House is worth a couple photos for sure. Even if you don't want to go in and see the opera itself, it's worth a look from the outside.
House of the Seas: Normally I wouldn't recommend an aquarium or a zoo – I'm not usually a fan. But, the House of Seas is quite interesting. And, the absolute best feature is an impressive view of the city from the terrace on top.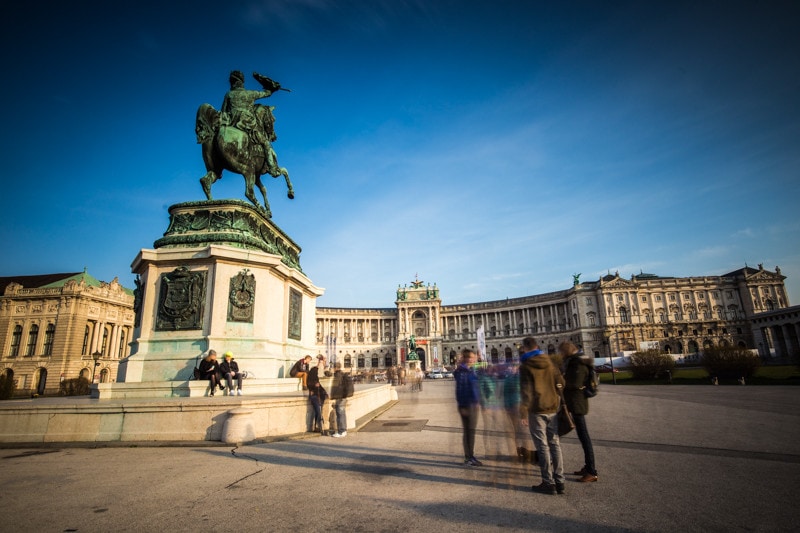 The Challenge of Photographing a City for the 3rd Time
I said earlier that the weather was beautiful in Vienna, but maybe not for a photographer. I've said it before, blue skies are great for life, but not so good for photographers. Without any clouds, 1) there's no colour in the sky aside from blue and it can make the images look quite flat, and 2) the light when the sun is up is extremely harsh. It can make it more difficult to create striking images.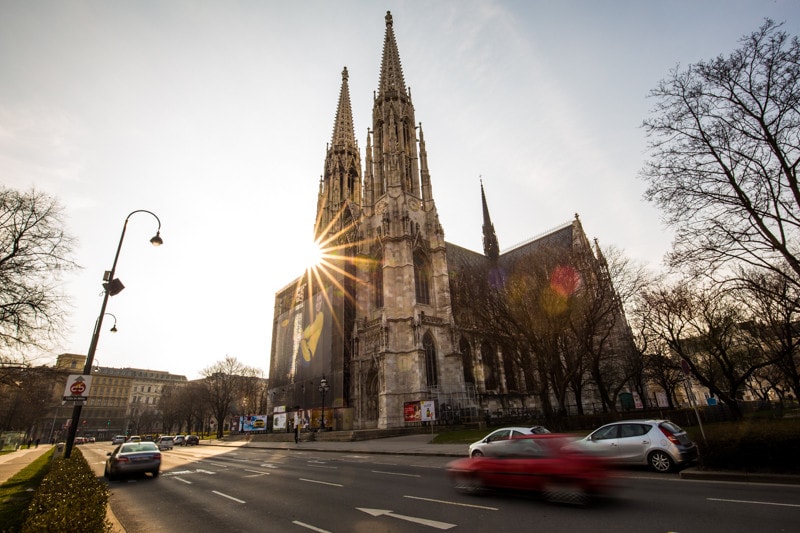 Moreover, when visiting a city for the 3rd time, as I was in Vienna, travel photography becomes a bit more difficult. On the first visit to a city, you have the luxury of being able to shoot the most iconic locations and angles. On a second visit, you can shoot the things you missed the first time, improve on your past images, and you know your way around the city. On a third visit, you need to start being more creative, and find new angles and locations to shoot. It becomes more difficult each time. You see, travel photographers are spoiled. We often get to shoot the obvious and most beautiful locations in a city. But, true talent is exposed once you have to start creating dynamic imagery from new angles and locations in a city that you're still not all too familiar with. It was a definitely a challenge. But, I think I still managed to create some cool shots.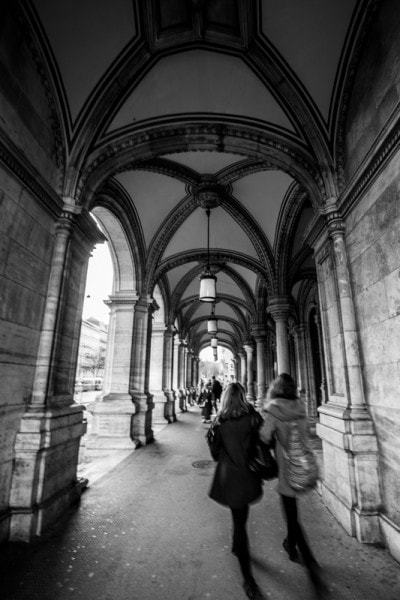 More Images from Vienna
I had 2 days to shoot photos in Vienna this trip. And well normally in 2 days I would hope to get about a dozen photos I really like, I'm happy with this smaller batch of images. As mentioned, it was a bit of a struggle with the light on this trip. But, moreover, I was really under-the-weather with a cold I picked up in Berlin. So, the fact I was able to still create a bunch of images I like is something I'm happy about.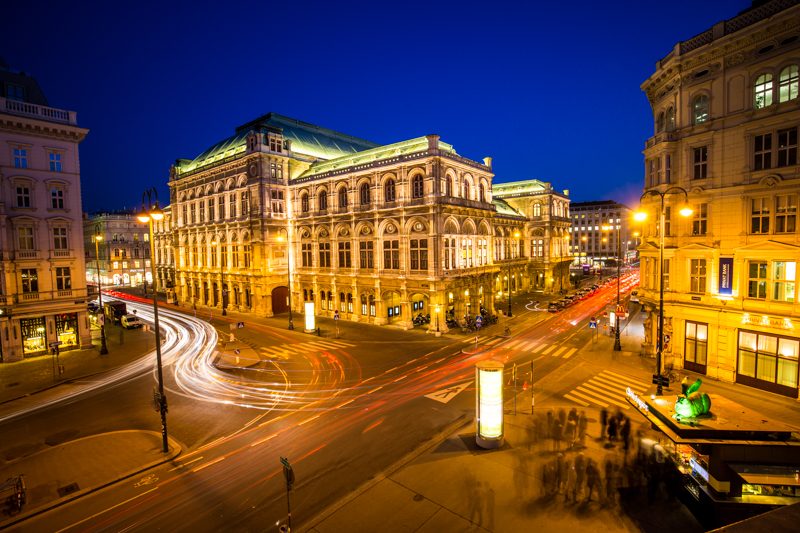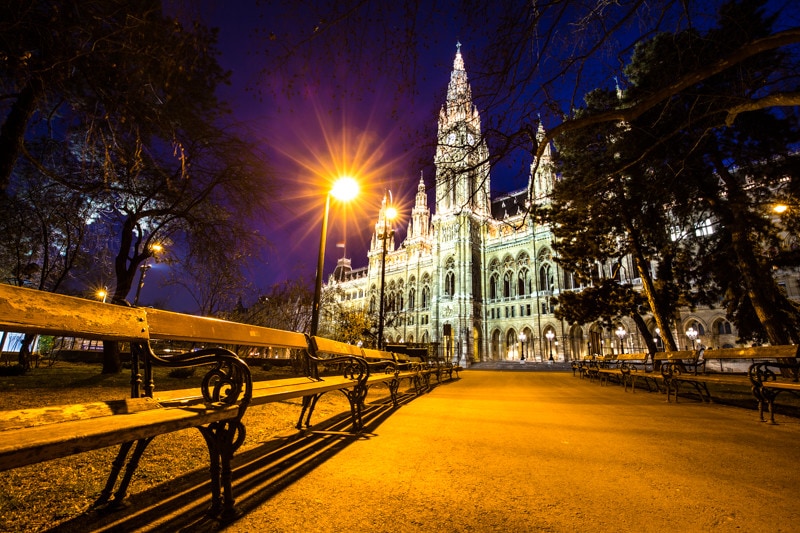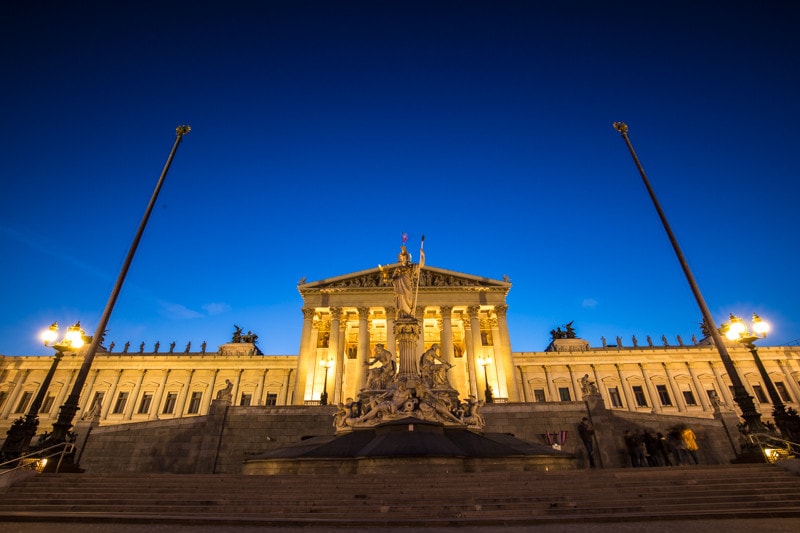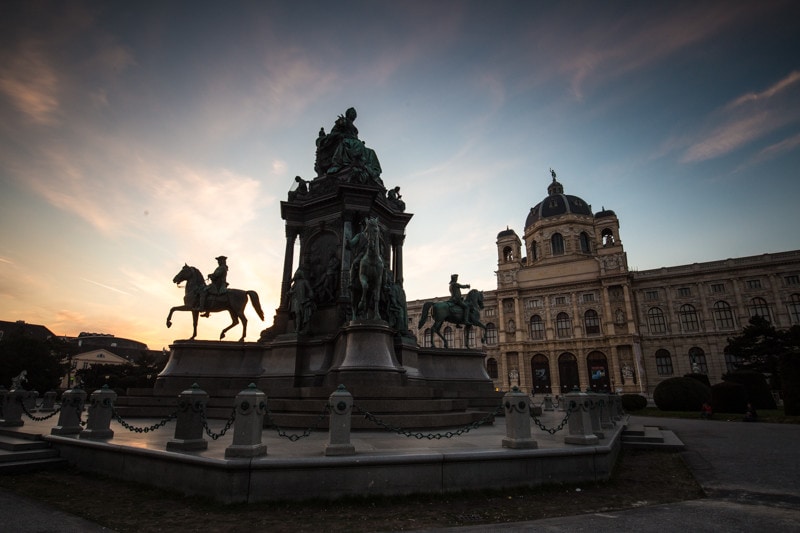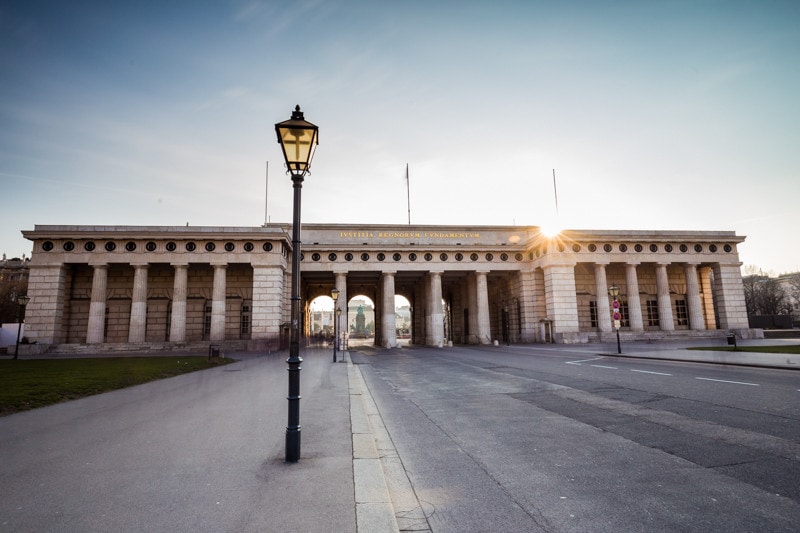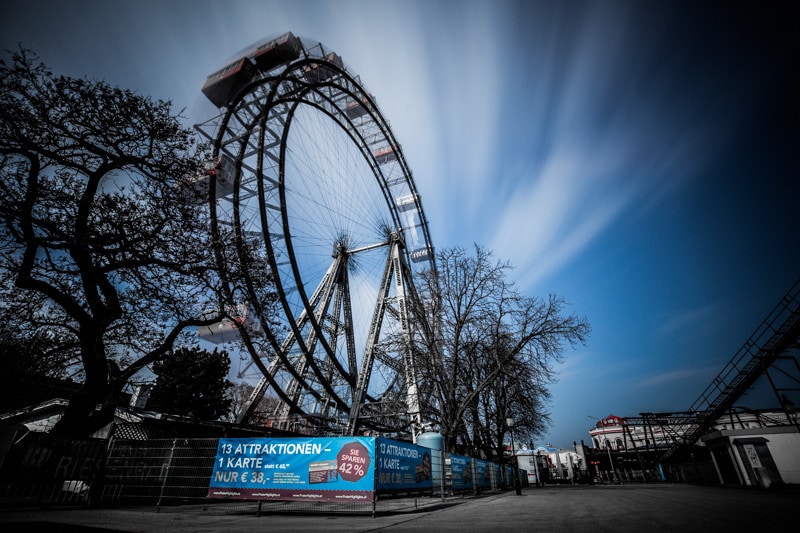 What's Next on the Travel Photography Blog
This photography blog is going to be a bit all over the place in the next couple weeks. In real time, I'm preparing for a road trip around Turkey. To follow that adventure, be sure to check me out on snapchat and instagram at brendanvanson. On the channel, I still have a couple videos and articles. One of those will be from Hong Kong, and the other from Cinque Terre, Italy. So, stay tuned. There's lots of fun still coming on the channel.