I had a short 3-day trip to Hong Kong set up in the midst of all my other travels in Europe and my photography workshop in Morocco.  And, well the trip was short and the weather was a bit nasty, I was intent on making the best of my time.  As a result, I spent a lot of time exploring, shooting, and hiking around Hong Kong.  I didn't do a whole lot of sleeping.
Since it was my second trip to Hong Kong, I really wanted to focus on finding some hiking and nature opportunities in the city.  It's such a common misconception that Hong Kong is a city-state.  In reality, there are parts that are extremely densely populated, and lots of islands and parks that are extremely underpopulated.  So, I wanted to explore these parts.  I also wanted to find alternative locations for photography in Hong Kong, since I'd already shot the typical locations in the city.
This is what I got up to on my time in Hong Kong


Day 1: Exploring Hong Kong City
Since I was jet lagged, I woke up at about 3am.  And, for most that might be a problem.  But, for travel photographers this is a blessing.  It meant that I was up with plenty of time to go find a great sunrise location to photograph in the city.  I chose a simple spot, down by the convention center.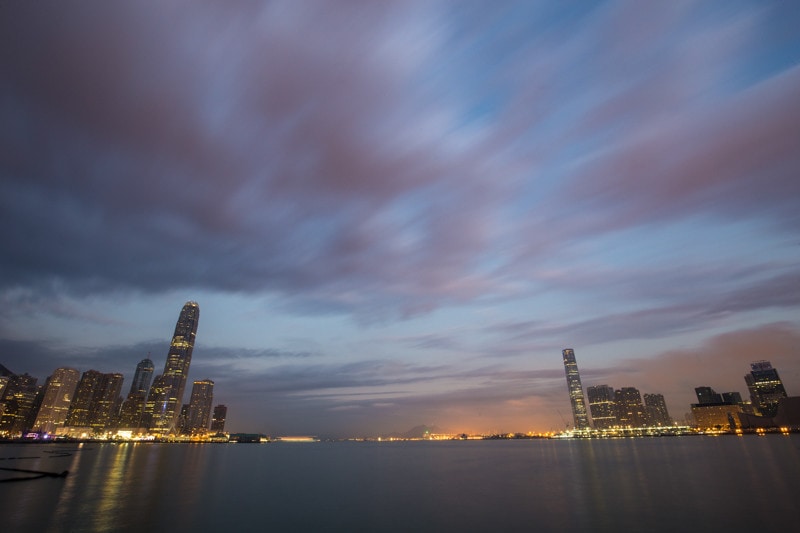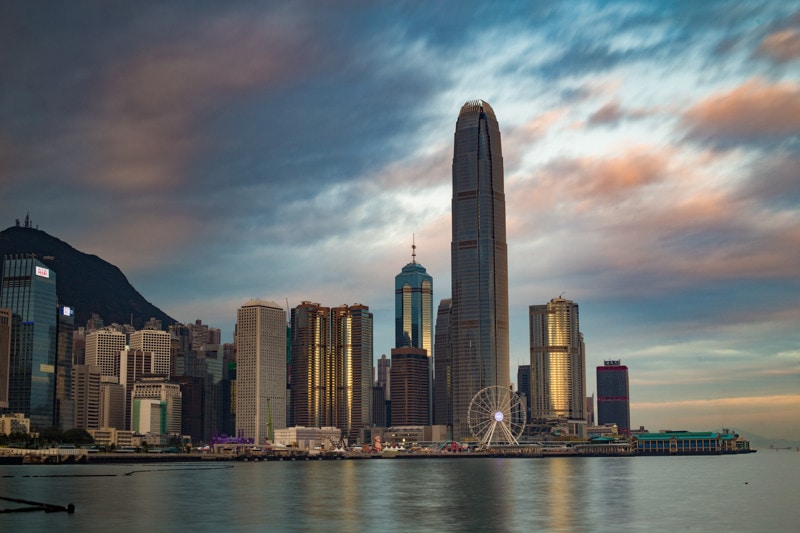 Then, after breakfast, I had a local guide show me around and get me situated a bit in the city.  He took me to some places I'd been before, but also a lot of new spots that I'd not seen or photographed.  It was a nice way to get started in the city.
In the morning, we caught the tram up Victoria peak for those incredible views of the Hong Kong skyline.  I also got the chance to visit Tim Cheung which is a dim sum restaurant in Kowloon and is said to be one of the cheapest Michelin star restaurants in the world.  The food was fantastic, and the vibe was cool as well.  In the afternoon, we visited some of the temples in Kowloon such as the Chi Lin Nunnery and Nan Lian Garden which are beautiful.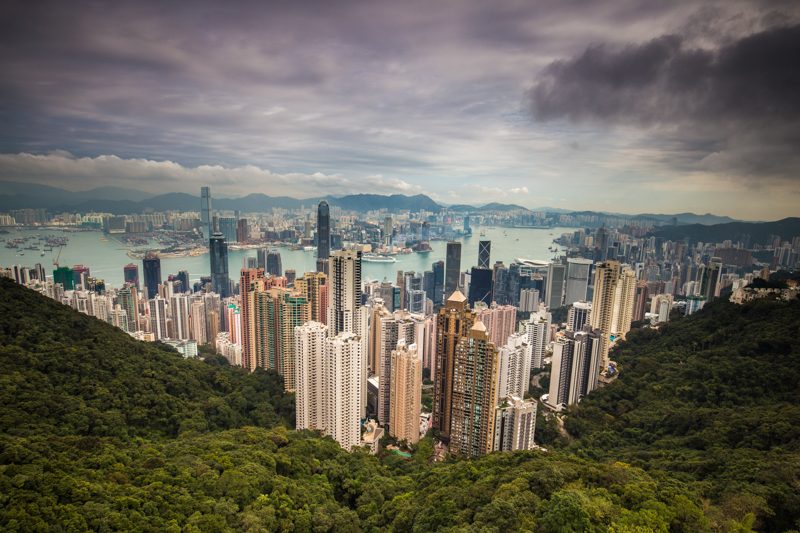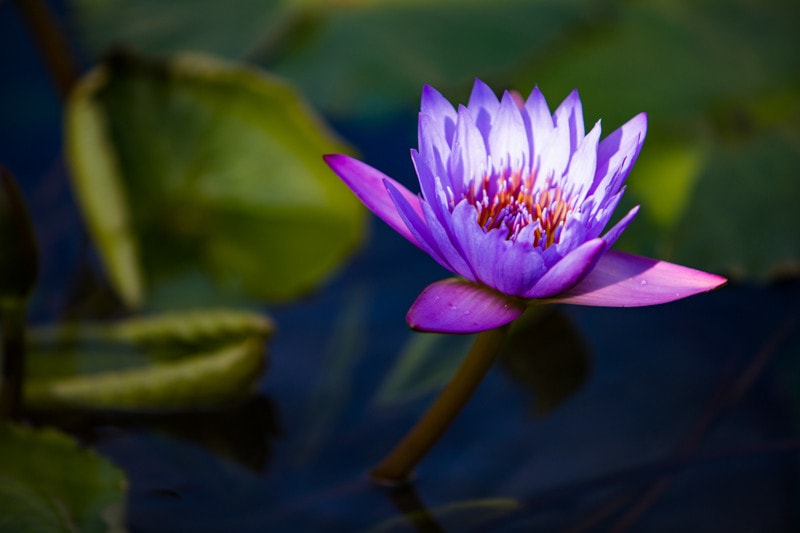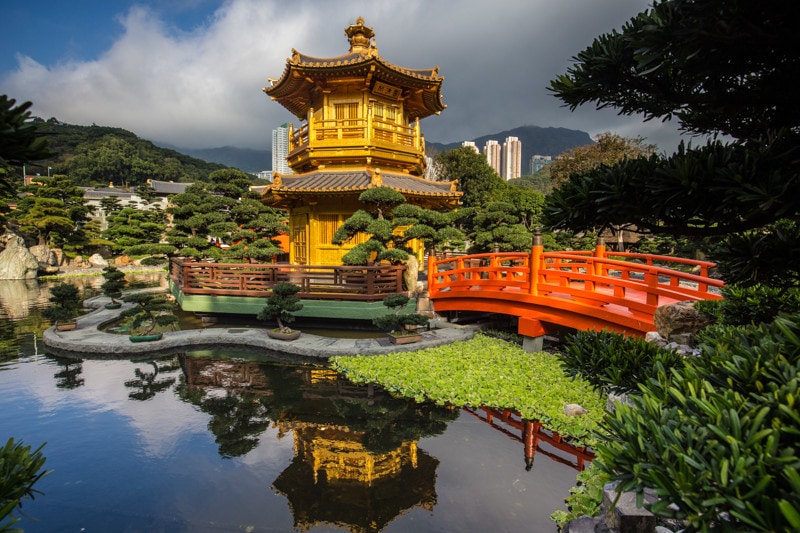 Day 2: Kam Shan Country Park and Victoria Harbour
I had heard from my guide the previous day that you can find monkeys in parts of Hong Kong.  So, I headed into a country park on the mainland side of Hong Kong called Kam Shan.  And, basically upon arrival, I was greeted by monkeys begging for food.  Yes, it's a problem.  I saw a couple people feeding the monkeys (don't do it people!) and it's pretty obvious why they linger around here.  Still, as a wildlife and monkey lover, it was nice to see some animals after being in Europe for so long.  In the park, I hiked around one of the lakes which was named Shek Lei Pui.  A pretty nice escape from the city, if you ask me.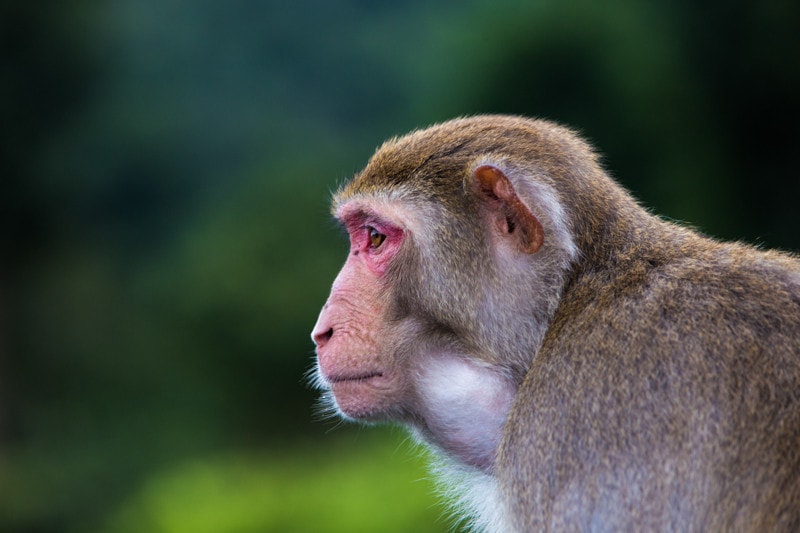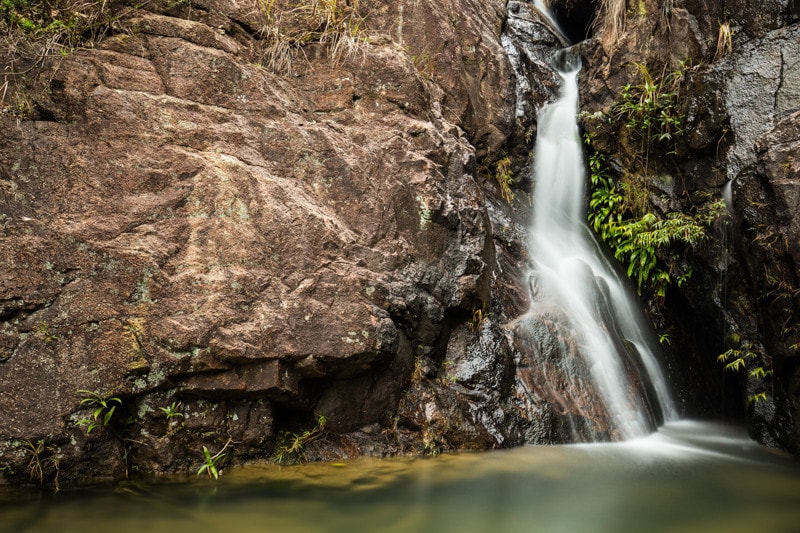 After the park, I still had some time left in the day.  So. I headed to one of the most classic places to photograph the Hong Kong Skyline which is at Victoria Harbour, along the Avenue of the Stars.  The light was so, so. But it's always such a great place to shoot.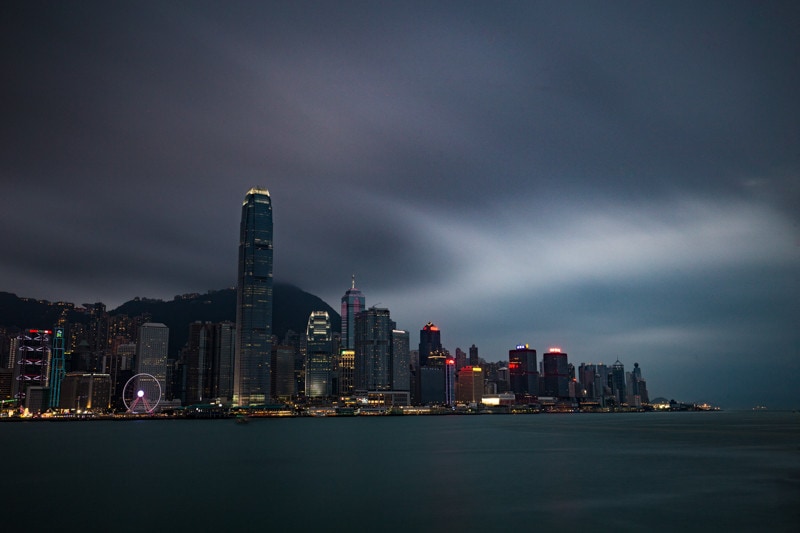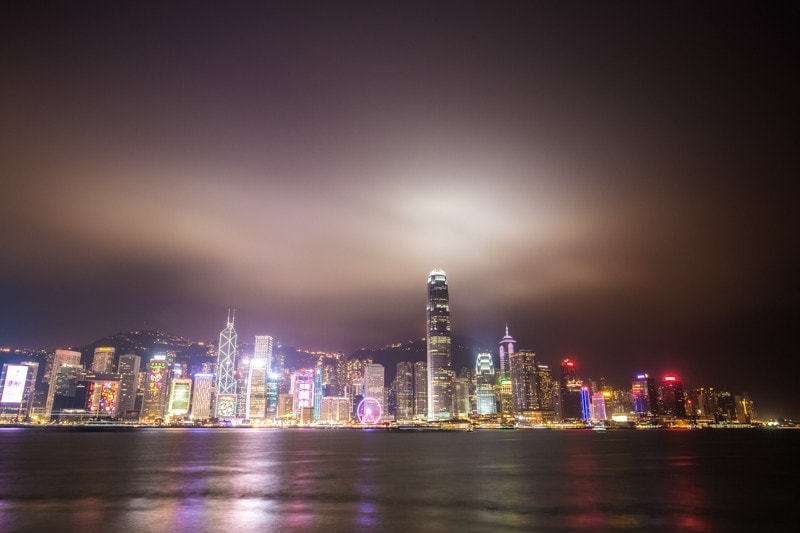 Day 3: Tai O
On day 2, I set off on my own to a place called Tai O.  Tai O is a little village and island on the edge of Lantau Island.  The village is interesting because it's almost entirely built on stilts – much like you might see in coastal areas of Vietnam.  The truth is, the village does have much more of a Vietnamese vibe to it than it does what you expect from Hong Kong.  It's a great escape and a cool place to explore markets, and grab some truly local food.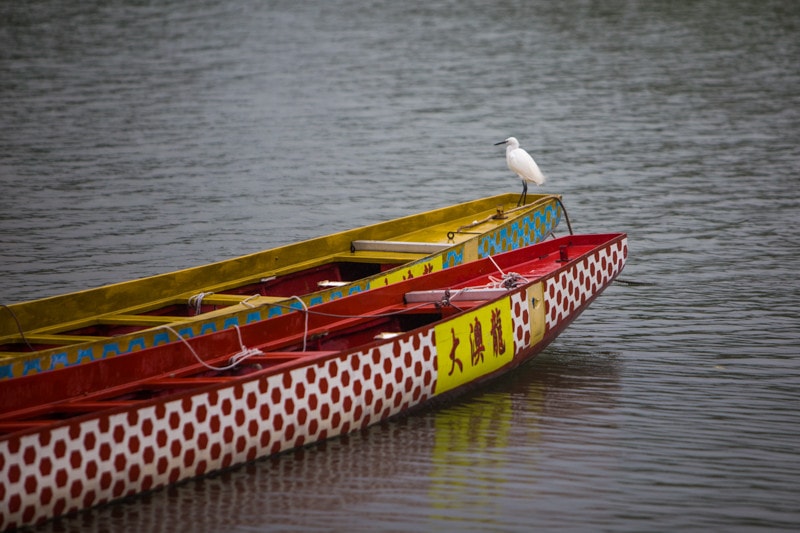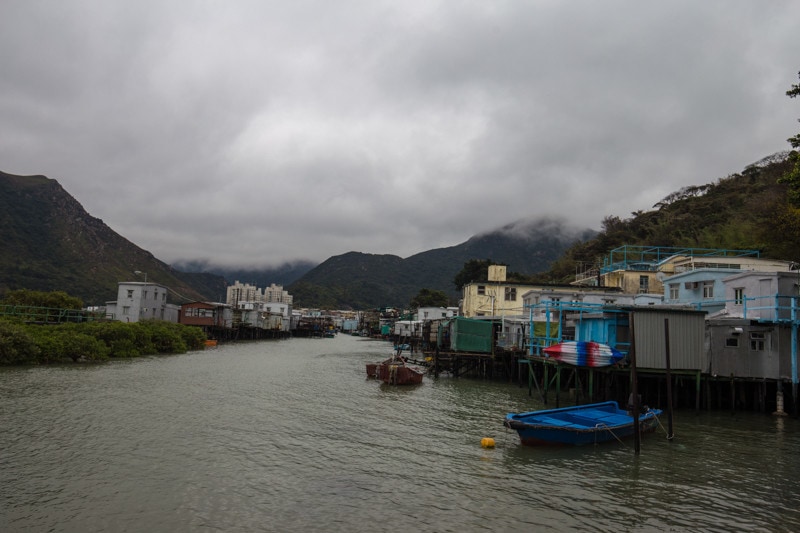 The weather was nasty, and for some reason that meant that I thought it was a good idea to hike a mountain that overlooks Tai O.  It was a tough climb, actually as the path (which might not actually have been a path) was extremely slippery and muddy.  I made it work, however, and the views from the top were worth it.  I stayed up top until dusk and then slipped and slid my way down the steep slope and made my way back to Hong Kong.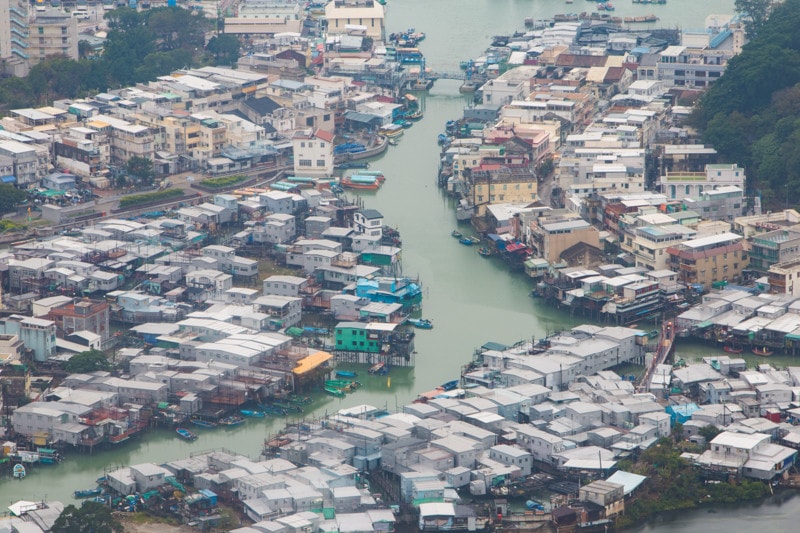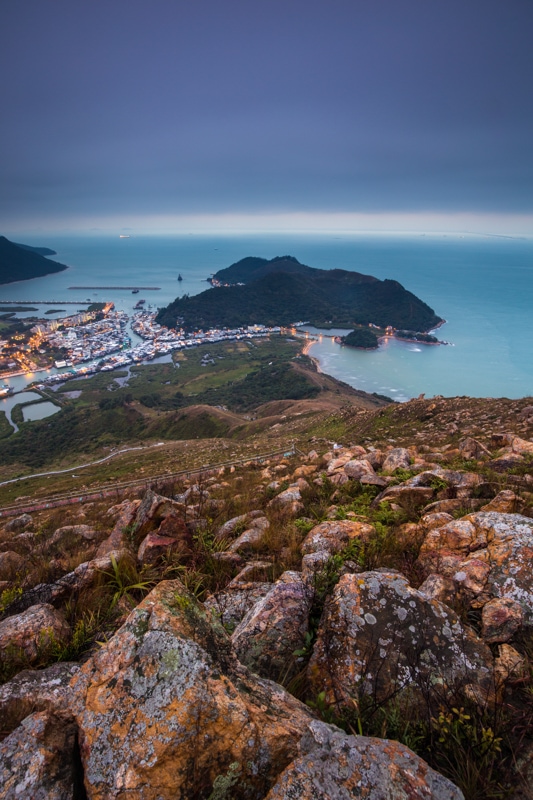 Day 4: Hiking Lion Rock Peak
It rained all morning on day 3.  However, I was intent on not letting the weather beat me down, and decided to make an attempt at hiking Lion Rock.  In theory, it was probably a terrible idea as Lion Rock is often covered in fog and low hanging clouds on rainy days.  But, I went anyways.  My efforts were rewarded.  As soon as I got to the peak, the clouds lifted, and though it was still fairly overcast, I got a couple shots I really like.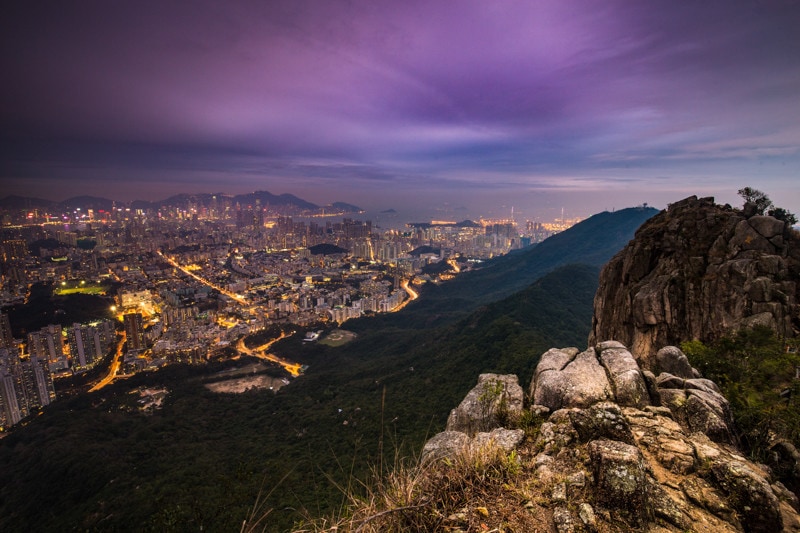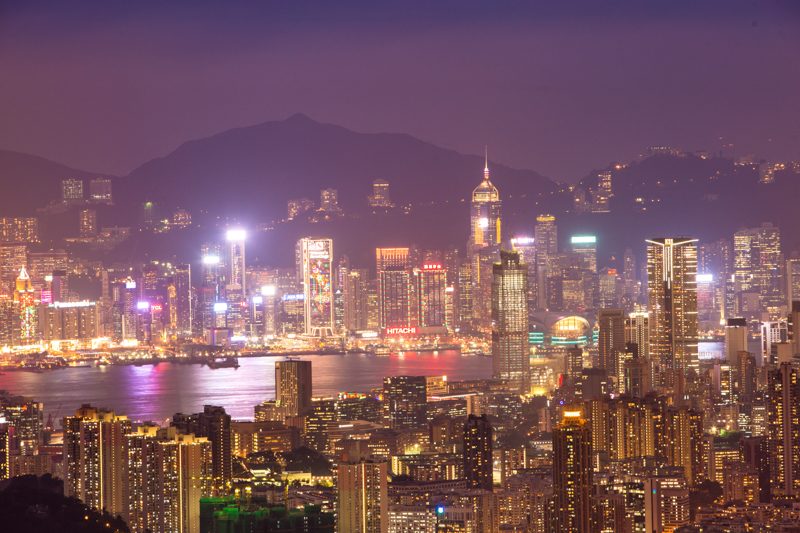 What's Next on the Travel Photography Blog
On the blog, I'm going to be a bit all over the place for the next week.  I'm trying to get caught up on all the videos here, because there's going to be a bit of a change to the format and style of both the blog and my YouTube channel.  That's why things haven't been in chronological order lately.  Before the change happens, I've got bits from Venice, Cinque Terre, and an overview video from my photography workshop in Morocco.  Oh, and well we're at it, we're still booking spaces on our Cuba travel photography workshop if you're interested!