The tourist trail is a funny place.  It's so well-trot that we can often feel like we're caught in the current of a river without any option.  It's definitely that way in Vietnam.  There are about 5 destinations that all travellers visit, and they hold pretty strong to those places.  Most people aren't out looking for Cao Dai temples in places like Tay Ninh.
It makes sense though.  Most travellers only have a couple weeks and want to get the most of it, they want to visit the top destinations, and it makes little sense to step off the tourist trail.
However, I was feeling like I'd been compromising my Vietnamese experience a bit by sticking to the normal destinations.  
Places like Hue and Halong Bay are lovely, but really watered down the tourism experience.  We were also missing a bit of adventure, and feeling like the tourist trail had been dulling out our experience.  
Along the way, we'd done our best to step off the tourist trail, of course.  I visited Catba Island instead of spending too much time in Halong Bay, and in Hue I drove scooters around to the lesser visit temples.  But it wasn't until Tay Ninh thatI really found ourselves away from the travel zones of the country.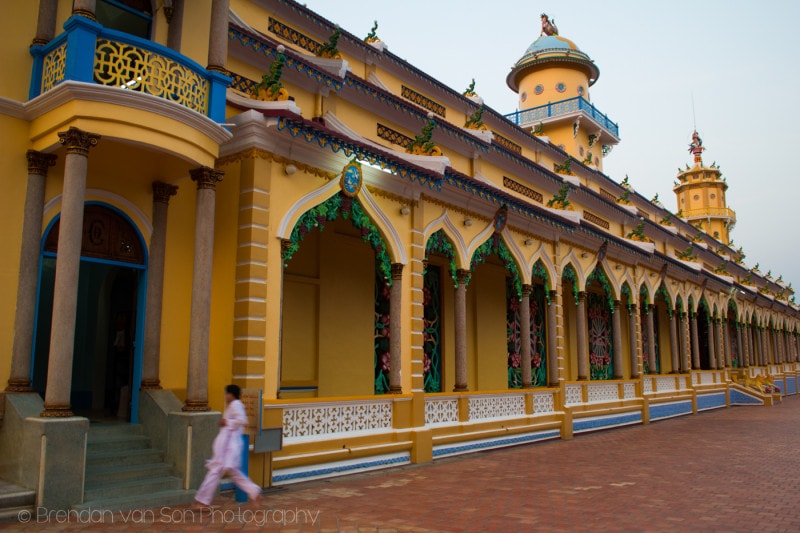 We arrived in Tay Ninh hoping to see the famous Cao Dai Temple. Sure, there are tours from Saigon to see the temple, but swarms of tourists come for the noon ceremony and have but 10-15 minutes to see it all happen. Thus, for a slightly deeper experience, we decided to spend the night and visit when the tourists are nowhere to be found.
Of course, the funny thing about stepping off the tourist trail is that you often realize that there's a reason people don't visit, and people look at you like you're crazy for visiting.  
In fact, as soon we stepped off the bus and started looking for a taxi into Tay Ninh, a lady from a food stall stopped us quickly and pointed the opposite direction from town to say "Saigon's that way".  
Of course, it's a strange sight in itself a tourist staying in town rather than just stopping in.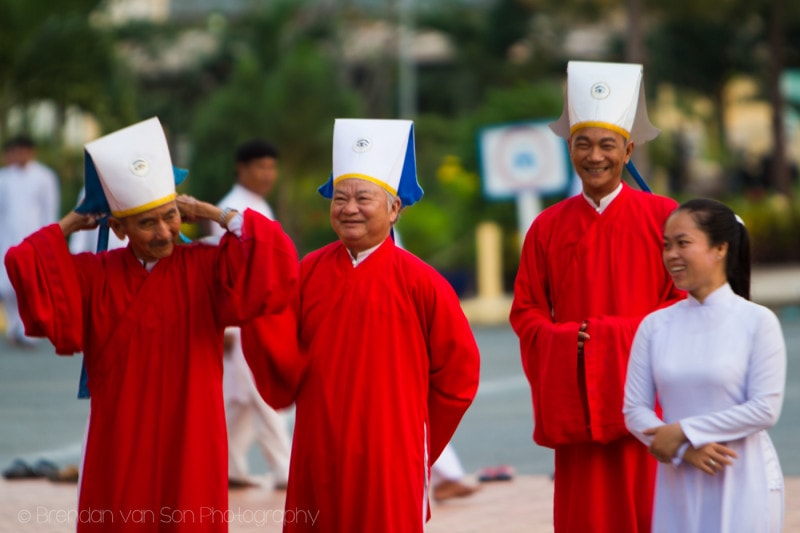 The hotel too seemed confused by our presence, and especially confused when I requested 2 nights rather than a single. When I asked about scooter rentals, I might well have asked them where I could buy authentic stones from Pluto.
Instead of a scooter, or even a bicycle rental, we walked to the Cao Dai temple for sunset.  
Dripping in sweat, we arrived to see the robed men and women step religiously into the beautiful building.  To the sound of their chanting voices, we watched them bow in unison all lined up perfectly and symmetrically.  There were no other tourists there.  It was just us and the ceremony.  It was just us and the little-known religion on display like it is every day at this time.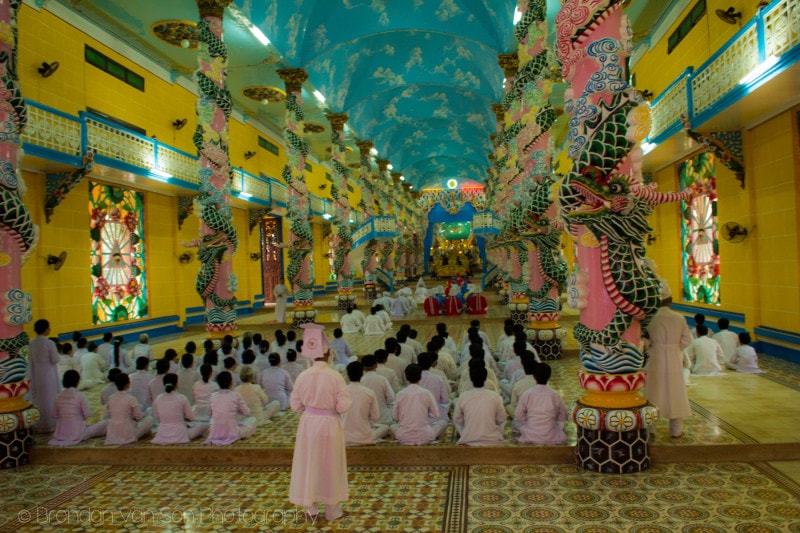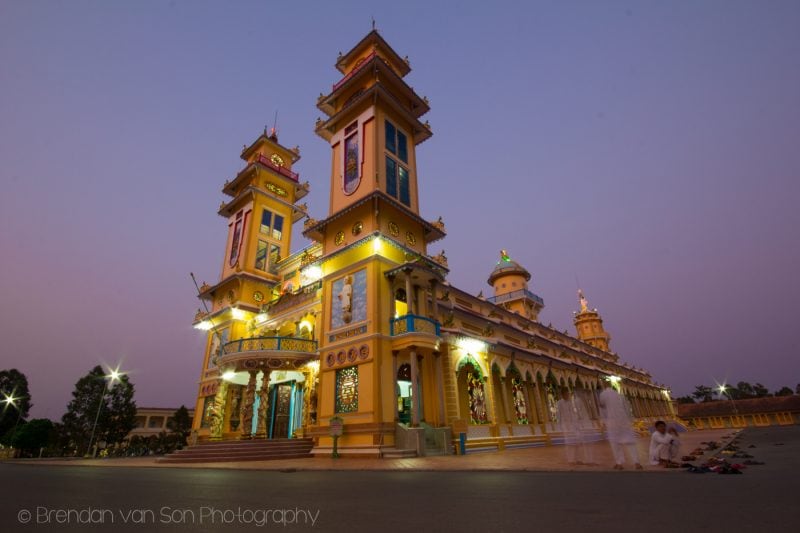 Leaving the temple, I felt empowered by the experience I had.  But there is a price to pay for such authenticity.  The tourists buses turn up and make it easy for people to see the same thing, but it's how we saw it that made it special.  It's the willingness to spend a night in a shitty hotel, hike a couple kilometers in 3200% humidity, and stuff yourself into a tiny local bus to make it happen.  
And well sometimes you get off the beaten path only to realize why no one else is there, there's never been an experience I've forced myself away from the crowds where I didn't at least have the opportunity to indulge in a destination rather than just sample it.