Vietnam has been good for me, thus far.  
It's managed to slap my senses wild with a touch of culture shock.  It's allowed me to again look at the world with some curiosity and intrigue.  The north of Vietnam in particular has been really interesting.  Though there are tourists, they don't really seem to bump into each other the way they do in other major tourist attractions around the world.  However, we when arrived in Hue, we ran face-first into the type of tourism trap that I imagined much of Southeast Asia to be.
To escape the tourist traps and crowds of Hue, I jumped on a scooter and explored the region around the city for some decent photos.
Photos of Hue, Vietnam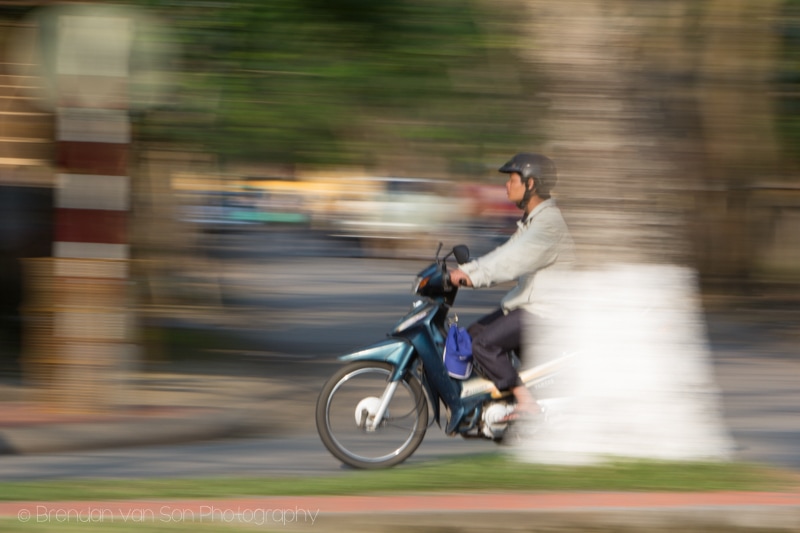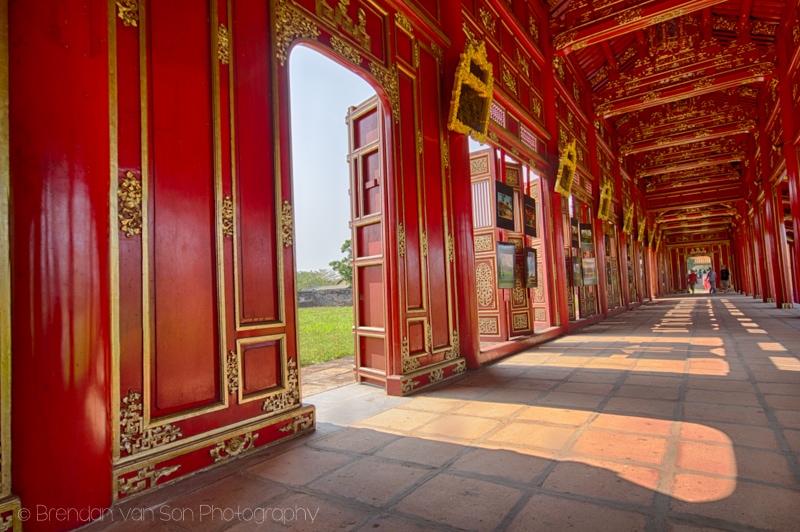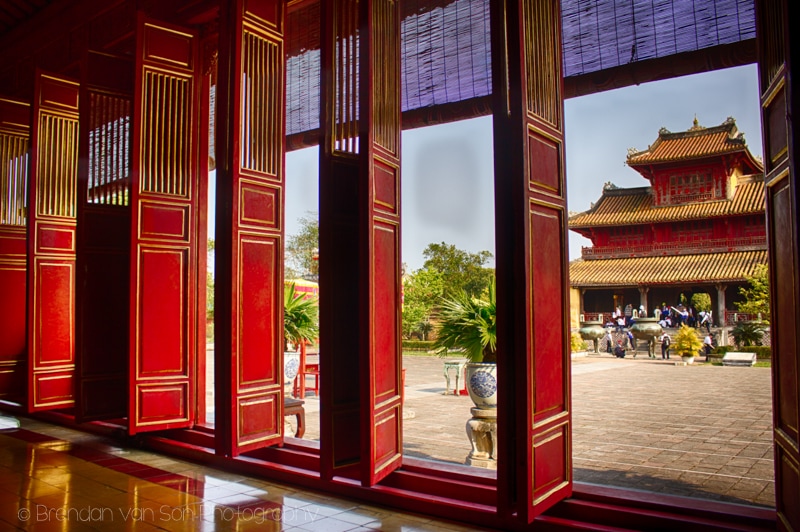 Renting a Scooter in Hue
A scooter is the freedom I've not enjoyed for a while.  In Africa, if there was a nearby village, waterfall, or sight I wanted to see, I just did.  So far in Asia, I've not had that freedom.  Each excursion meant a hike, a bus, or at the very least a haggle with a tuk-tuk driver or moto taxi.  But after sweating our way through the citadel in Hue, enough was enough.  
Besides, when a scooter only costs 3 dollars a day to rent in Vietnam, why would you travel any other way?
My scooter journey around the outskirts of Hue took us to some of the temples that hundreds of tourists arrive to on bus tours, sure.  At an old emperor's temple and tomb we arrived just before five bus loads of people on city tours arrived.  But having the freedom of the scooter meant we were ahead of the groups, and we allowed to see the tombs and temples without a couple hundred others crowding around.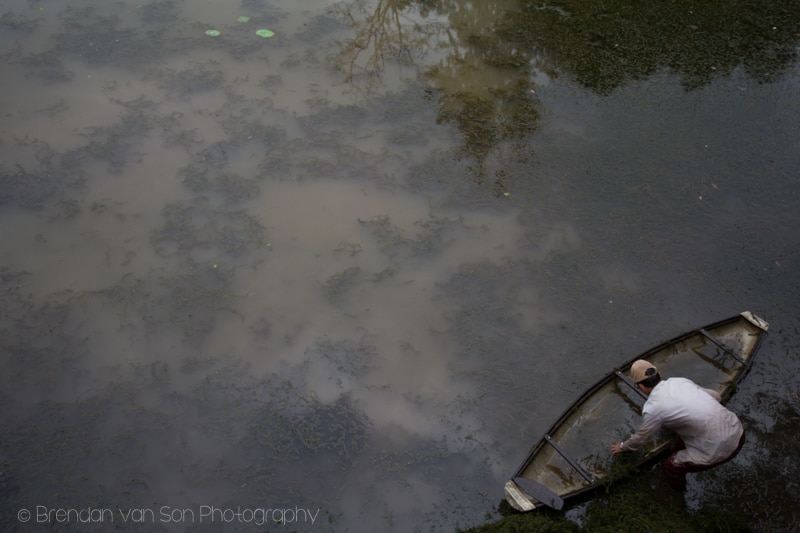 Photographing the Temples of Hue
Slightly farther from the heavily visited temples of Hue we found ourselves looking at a map, and seeking out green spaces indicating historical parks.  We found Lang Minh Mang, perhaps the most stunning of all the sights in Hue, and we found it nearly deserted.  I had come here in hopes of taking a couple photos for a tutorial on how to remove tourists from photos, but there were no tourists for me to remove.
I'll admit that I was disappointed with Hue.  
The town's center has more tourists than locals, and the vast majority of locals there are out to sell things to tourists.  You can't grab a bite to eat without being harassed to buy sunglasses or paintings.  Saying no three or four times does little to dissuade them from standing over you with their merchandise.  But the beauty of the world is that you choose where to be, and what to see.  If you don't like something you can change it.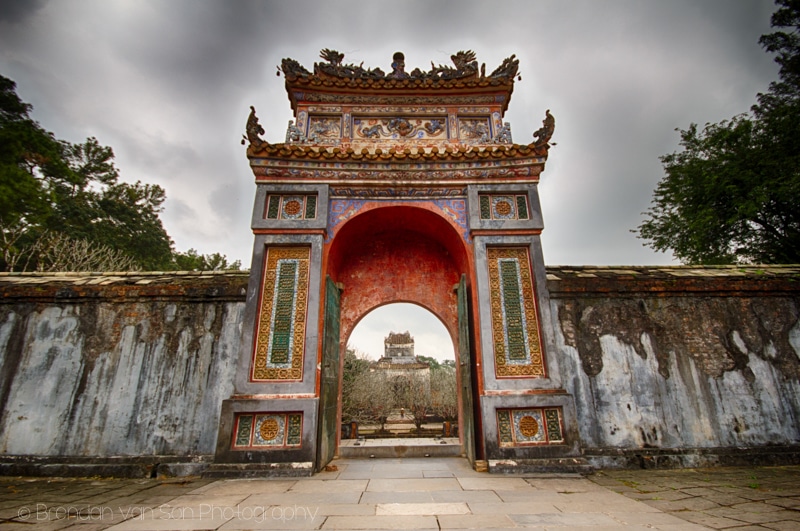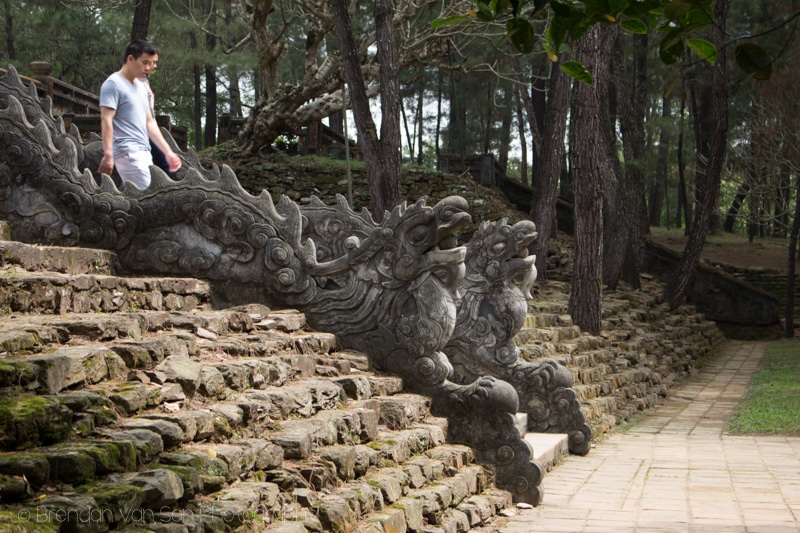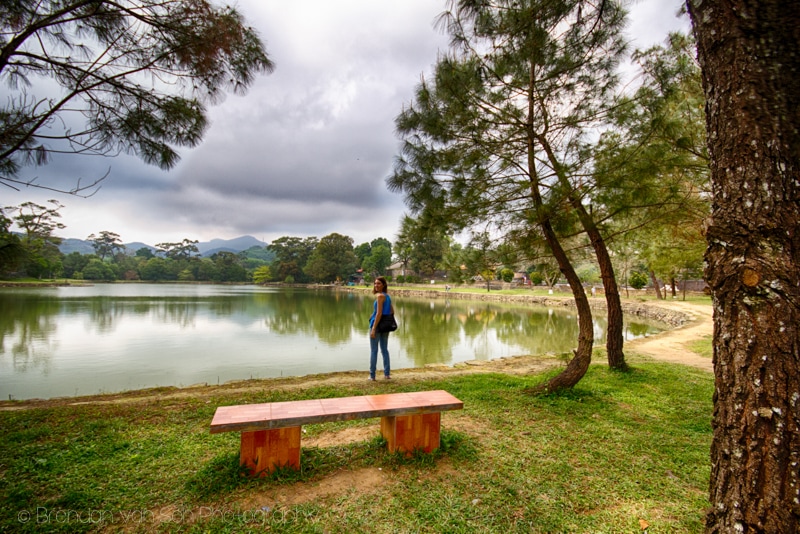 Hue, Vietnam is Full of Photo Spots
Despite my dislike for life in Hue, my time in the city will be remembered as one of my favourite in Vietnam.  It wasn't the town, nor was it really the temples – even those far afield – that lent themselves to me.  It was driving that scooter down a quiet riverside road in the countryside watching the slow boats tug their products – likely fake Ray-Ban sunglasses, I must imagine – up the current.  
It was cruising down a narrow walkway on our scooters through a village as people went about their business paying no mind to us at all.  My favourite part was finding a restaurant to stuff down some Bun Bo Hue as the family running the place did all they could to ensure we were comfortable.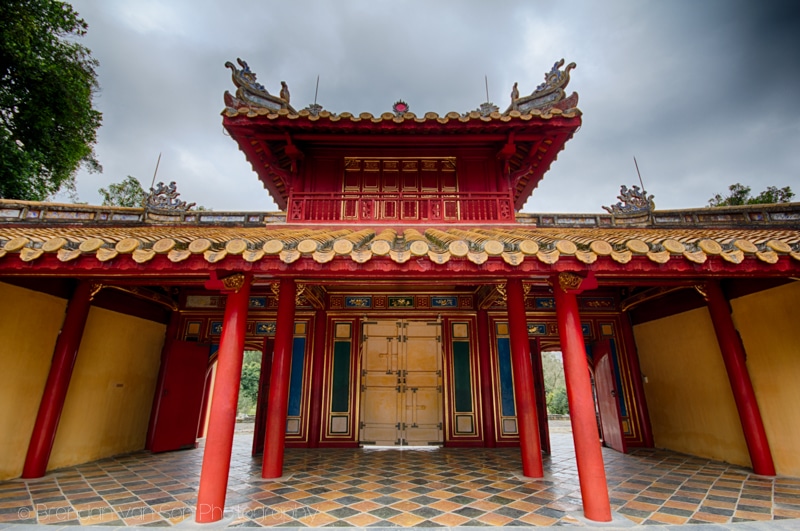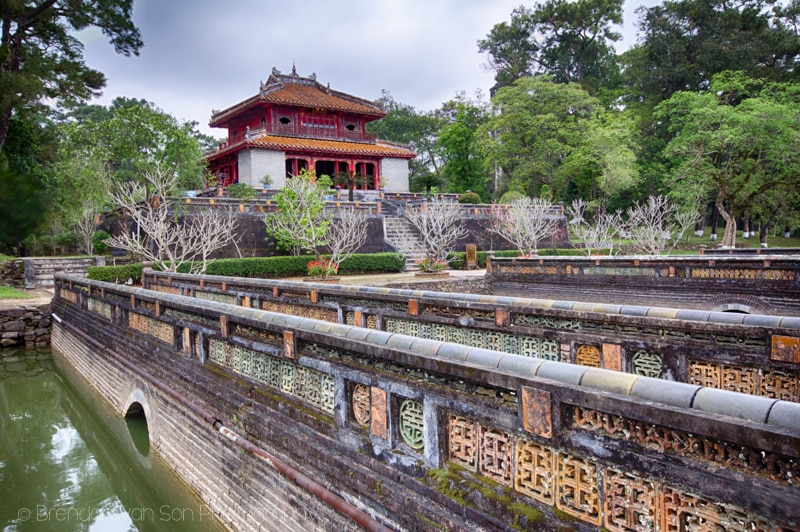 I've learned that there are many ways to travel around Vietnam.  But at the end of the day, the only way that really makes me happy is on the shoulders of a scooter.  I need more of that freedom in my travel world.  I need the wind blowing against my cheeks and through what's left of my hair.  I need more scooters in my life.  I miss Anne Murray, and I miss Africa.  I miss real adventure.  But I know that it's on me to take the leaps of adventure, and quite often it comes as easily as renting a scooter and just cruising around.