They often say that backpackers lead the way, when it comes to tourism.  I can understand if you don't believe backpackers have anything to do with growth, but there are quite a few places in the world that it appears to be the case.  For example, many of the surf locations in Costa Rica and Nicaragua were first regular stops by backpackers before more traditional tourism sprung up.  If you believe that backpacker's lead the way, than the next big tourism destination to grow in South America has got to be Salento, Colombia.
Salento is a mess with backpackers, but not really in an invasive manner.  To date, the backpacking community seems fairly calm, interested in exploring, and learning the local traditions.  So far, it seems Salento hasn't really drawn the "party-packers" that only care about getting drunk with other tourists and sleeping until 2 in the afternoon like you see so often in places like Costa Rica and Thailand.
I had 3 days to explore Salento and the area surrounding town, this is what I got up to in those days in town:

Travelling is fun but sometimes you just need to work. Cloud based software from CloudDesktopOnline and CloudAppsPortal allows you to work from anywhere on your favorite device.
Why is Salento Set to Boom as a Tourism Destination?
Salento really has all the makings of a top tourism destination in South America.  There is a ton to do, and a variety of different activities ranging from cultural, to adventure, to natural.  The town is also completely safe.  Unlike some destinations in parts of South America, there is little to no threat of theft in town, from what I gathered.  The people, who wander around town in fairly traditional "Gaucho" attire, are also a great aspect of town.  There are only a few places in all the world I've travelled that the people are more friendly.  Salento really has something for every type of traveller.
What's holding Salento Back?
Despite the obvious growth in tourism, there are still a couple things holding Salento back from being a massive destination.  And, for me, that's perfectly OK.  It's really only been about 5-10 years that Salento has started to draw foreign tourists in.  And it's really only been the past 3-4 years that tourism has been booming.
Lack of Direct Buses: I'm not sure which company will figure it out first, but the lack of direct buses to Salento is a bit annoying.  Especially considered that the bus we took from Medellin had about 30 people making the trip up to Salento.  Right now, you either have to get off at the highway intersection and flag down a bus, or head to Armenia and grab a shuttle bus or taxi.  If there were 1 or 2 direct buses a day from Bogota and Medellin, I'm sure they'd be packed each trip.
Backpacker's Only: The way town is set up right now, it really feels like it has a "Backpacker's Only" sign out front.  There are about 12 different hostels and few really nice hotels.  I think that Salento has the potential to also draw the "eco-tourists" that like to stay in 5-star "nature resorts".  In fact, I'm sure that this sector of the industry is already being built in Salento, it's just not all the way there yet.
Things to Do in Salento
I've actually created a list of things to do in Salento, along with a full guide to the town which you can see here.  But, a quick overview of the things to do include:
Coffee Plantation Tour: This region of Colombia is home to 50% of the country's coffee production. There are lots of plantations that offer tours.
Horseback Riding: This is Colombian Cowboy country, there are loads of different horse trekking options available.
Cocora Valley: Home of the tallest palm trees in the world – the Wax Palm – this is an absolute stunning place for a day hike.
Mountain Biking: Most hostels rent mountain bikes and there are some great places to cycle.
Tejo: Perhaps the most fun "game" in South America.  It's like horseshoes with explosives.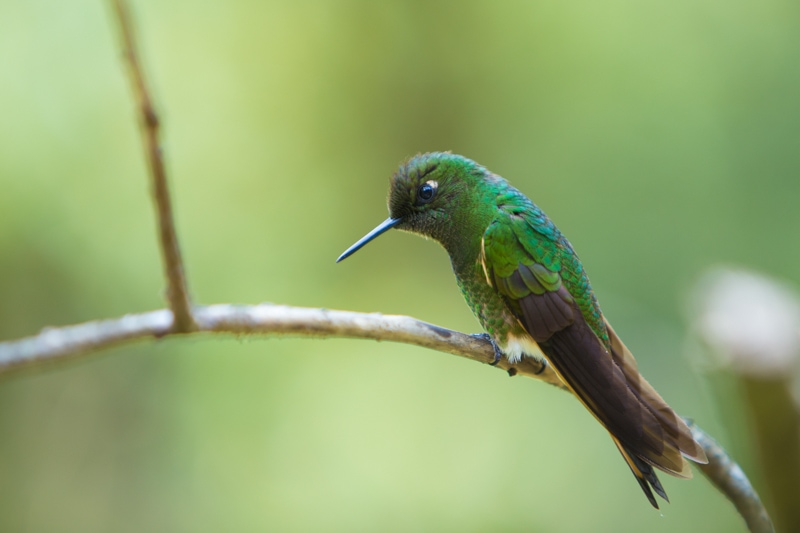 More Photos of Salento
Of course, you came here for the photos didn't you?  Salento, and area, is extreme photogenic, and I worked my camera pretty hard well I was there.  Here are some of my favourite images:
What's Next on the Travel Photography Blog?
From Salento, I'm making the push overland towards Ecuador.  Before arriving, however, I'll be making a stop at Ipiales to go to the Las Lajas Sanctuary. Stay tuned.