Over the past couple years, I've found myself using filters more and more often.  In fact, I'd say that almost any shot I take well my camera is on a tripod – and not pointed at an animal – there's a filter on the front of my lens.  I love using filters, and attribute a lot of the improvement in my work to the proper use of filters.  Thus, on this photography blog I really wanted to start posting more about that filter use.  So, over the next couple months keep an eye out for tutorials, and reviews of different types of filters.
In this article, I'll be reviewing the Formatt Hitech 16-stop ND Filter which is a part of their new "Firecrest" series of filters.  After buying the filter in New York, I headed right out to Brooklyn Bridge Park to test out the filter on the beautiful Manhattan skyline.  These were my findings.


Is 16-Stops Too Much?
The truth is, buying the 16-stop ND filter was an impulse decision.  I just looked at it, and thought to myself "how much fun could I have with this filter?".  Then, shortly after leaving the store, I started regretting it.  I mean, how often will I use a 16-stop filter?  What practical use does a 16-stop filter have?  16-stops is just too many, isn't it?
To give you some idea on just how many stops 16 is, I'll try to put it into perspective.  Lee filters sells two heavy ND filters.  One is called the little stopper and reduces light 6 times.  The other is called the big stopper, and reduces light 10 times.  Thus, using a 16-stop filter is like putting the two heaviest Lee filters on at the same time.  And well 6 more stops might not seem like a lot, we have to remember that stops are exponential when it comes to shutter speed.  Thus, if a shutter speed is 30 seconds at 10-stops, it's 32 minutes at 16-stops.  That's a massive difference.  To give you even more perspective on how dark 16-stops is, most DSLRs shoot shutter speeds of 1/4000 seconds at the fastest, and it has to be really bright to achieve that shutter speed.  At an unfiltered shutter speed of 1/4000 seconds, 6-stops of ND reduces the shutter speed to 1/60, 10-stops to 1/4, and 16-stops to a full 15 seconds!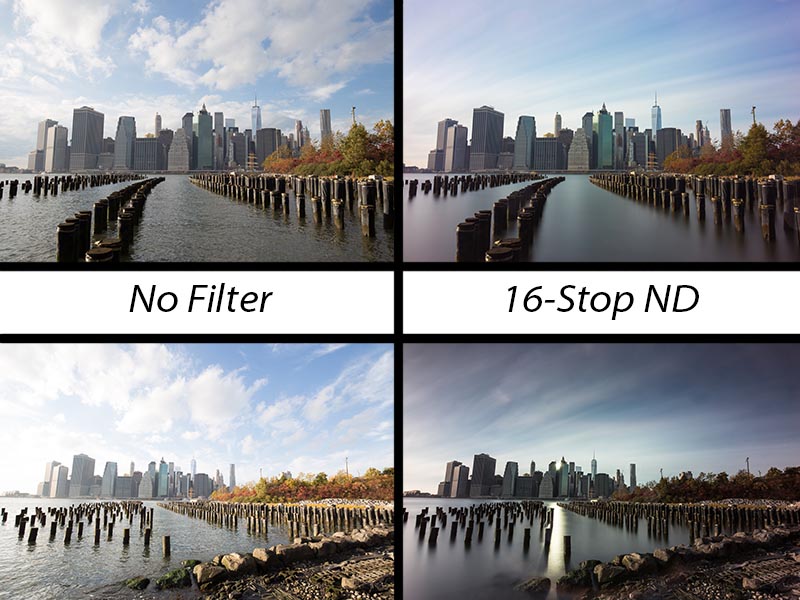 So, is 16-stops too many?  Well, probably.  It just seems like it's hard to claim that there's a lot of use for this filter.  It is truly a specialized product.  That said, the more I shoot with it, the more I love how creative it forces me to be.  It makes me to think outside the box for shooting with it.
What is the 16-Stop ND Filter For?
I have to believe that the 16-stop ND filter was build specifically for architectural fine art photographers.  Using a 16-stop ND allows photographers to slow down daylight images for architecture down to 4-8 minutes.  This is the amount of time they need to 1) create interesting movement in the clouds, and 2) for the shadows to move around and create a glossy look to the buildings.  I imagine that the filter was built for them specifically.
That said, well it's obviously a specialized tool.  I think I'm going to have some fun finding some other uses for it as well.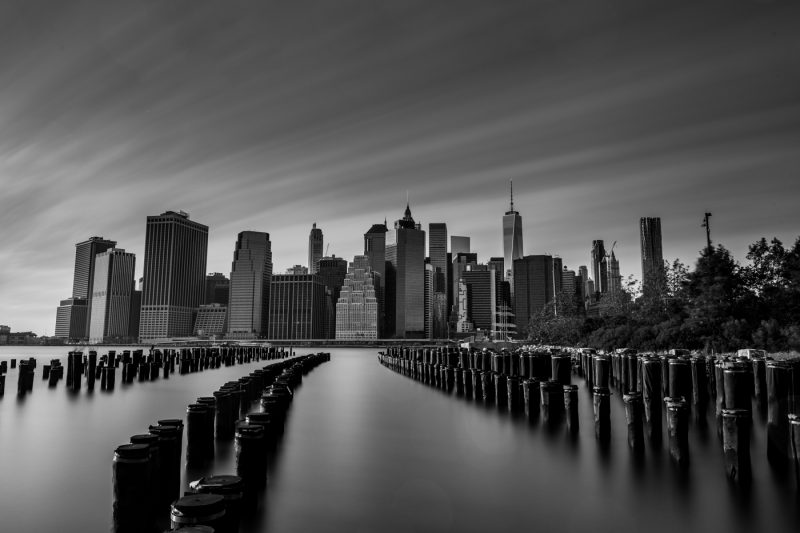 Is the 16-Stop ND Filter Colour Neutral?
One of the big claims that Formatt Hitech made when releasing their latest round of filters was that their glass was the most colour neutral on the market.  Having used heavy stop ND filters from both them and Lee filters in the past, I would say that both brand's filters did cast a blue or purple tinge to the images.  And, yes, you can fix this in post-processing for the most part.  However, it's much easier to get it done right in the camera.
After using the 16-stop ND filter, I would say that, yes, this is the most colour neutral heavy ND filter I've ever used.  In fact, I didn't get any noticeable colour cast at all on my images.  I assumed I'd get a little bit.  There was exactly no need to edit my white balance in post.  In fact, it was so colour neutral that I decided that rather than buying the 10-stop "Big Stopper" from Lee, I got the Formatt Firecrest version instead.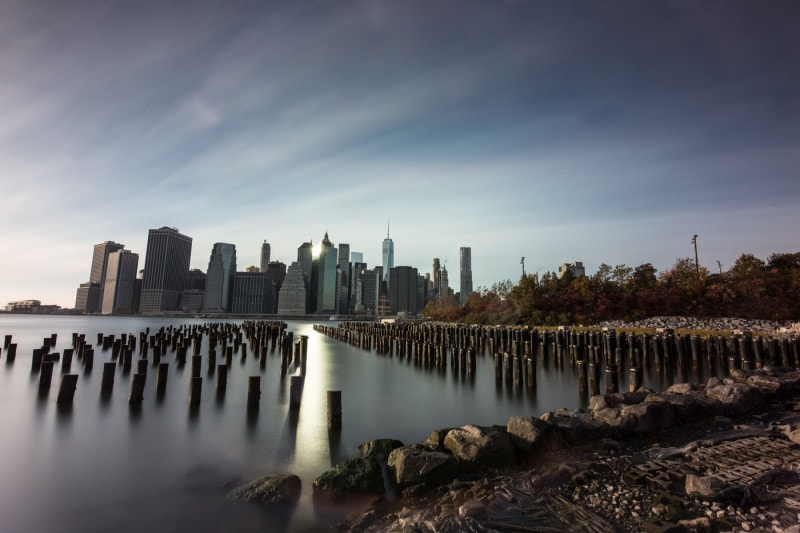 Minor Grievances?
I have 2 minor grievances with this filter, and nothing that's a kicker, but issues I wish that Formatt Hitech would take a look at.  The first is that the glass doesn't have a foam or rubber edge that would block out light from coming in from behind.  If you look at the little or big stopper from Lee, both have a rubber edge to them which is meant to block out light.  If the sun is behind you, or there's a street light above and behind you, it's possible for the light to sneak in behind the filter and bounce around creating lens flaring.  I would have liked for this addition to be made.
My second grievance is the packaging that the filter comes in.  The Lee filter, for example, comes in a handy little aluminum snap case.  The Formatt stuff comes in this egg-shell plastic cases.  Which, in most cases is fine. But, the 16-stop holder is MASSIVE – and I use those capital letters honestly.  The case it way bigger than the filter, and way bigger than it needs to be.  It just takes up too much room.  And, yes, well I could take the filter out and put it in my filter case, when you pay $150 for a piece of glass you want to protect it the best you can.  I really don't understand why the filter needs to be in a plastic case the size of a binder.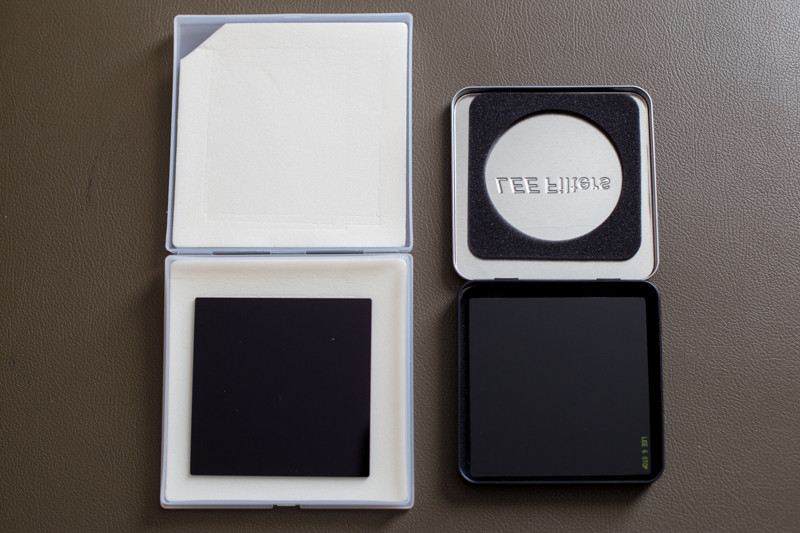 Future Uses for the 16-Stop ND Filter
When I was in the park, I was really worried that I wouldn't have enough to shoot with this filter to justify the price.  And, as I was spending 10-12 minutes per exposure, I was worried that the product was just too specialized to be versatile as a tool of travel photography.  However, after shooting, I couldn't stop thinking about all the things I wanted to try and shoot with this filter.  I was thinking about things like shooting it on the 50mm wide open at f/1.4 in a busy square in Europe.  Or, for time lapse somewhere creating a lot of movement with that f/1.4 lens.  I think the effect would be really cool.  Of course, I can see myself shooting the filter for certain seascapes in the middle of the day.  But, when it comes down to it, the most obvious use is for the architectural and fine art photography.  Over the next few months, I'm going to put together a video sharing all the different uses I came up with for this lens.
Where to Buy the Formatt Hitech Filter
You can obviously buy this filter at a lot of different camera stores.  However, if you want it delivered to your door, you can order it on Amazon here: http://amzn.to/1jbcylr
What's Next on the Travel Photography Blog?
After my short stay in New York City, I headed back home to Canada.  I rode the Via Rail across Canada and filmed a time lapse video of the journey.  I will also be around Jasper for the opening of Marmot Basin and then in the Rockies and area for a couple weeks.  Lots of fun coming up in future weeks and months. Stay tuned.