I've travelled to some pretty photogenic cities.  Places like Paris and Rome seem to always have a great shot just waiting to be taken.  However, I'm not sure if there's a place in the world as perfect for photography as Dubrovnik, Croatia.  
As you'll see from the photos of Bubrovnik below, there is just such a wide variety of things that one can capture in the city.  From pictures of Dubrovnik city wall to wild seascapes, there's really a lot to be taken.
Looking back at my images from Dubrovnik, I'm a little bit disappointed in myself that I didn't spend more time trying to capture the human element of things in the city as well. There were lots of interesting characters in the city worth of a photograph, but I was probably too focused on the non-living elements of the city.
Anyways, there are photos of Dubrovnik churches as well as lots of shots of the city wall being battered by the rugged Croatian sea below.  In case you're interested, I've also included small captions in regards to how I shot the images within each photo.  Enjoy!
The Cobble Streets of Old Town
There are photo locations around every corner in Dubrovnik. In fact, you find so many great images just by walking around the old town's cobbled streets and alleys. The pedestrian alleys are awesome especially at dawn as the city wakes up.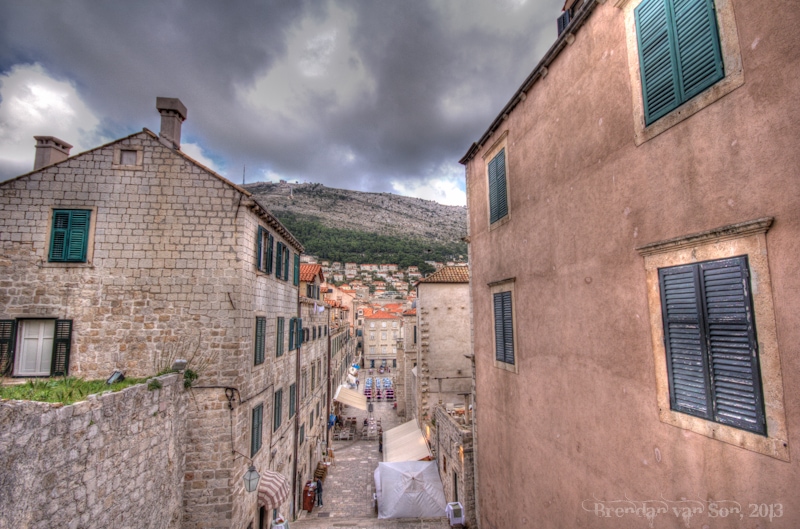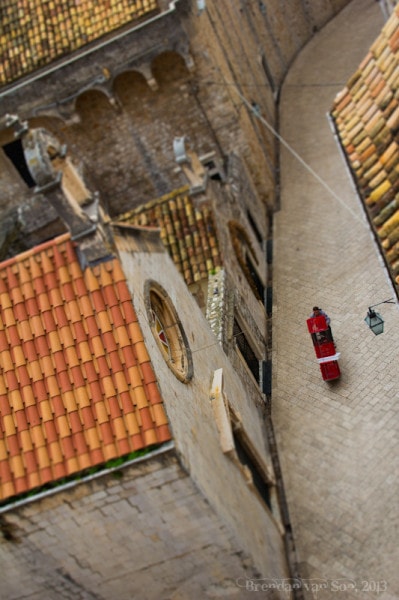 The Old Port of Dubrovnik
During the blue hour of morning, I headed out to the old port of the city. I was hoping to find a bit of a direct line of view of the walls of the old city. Instead, I found beautiful light and boats in the port. It's not the best photo location in Dubrovnik, but it works.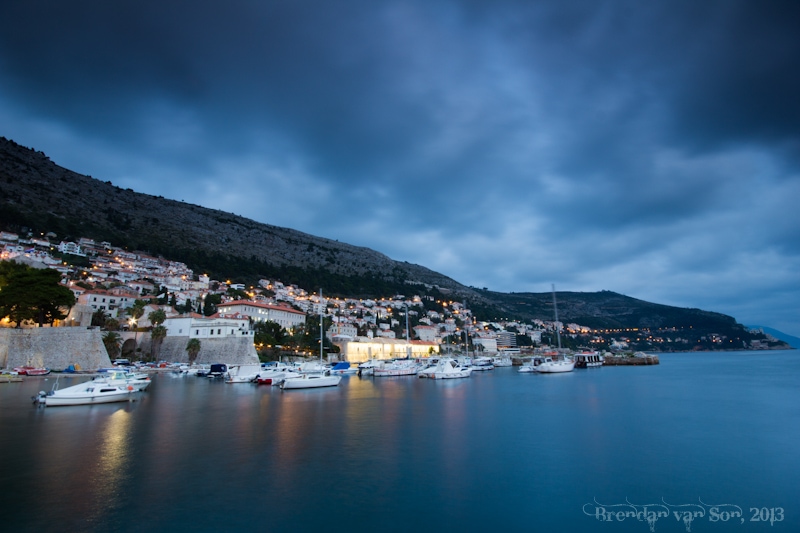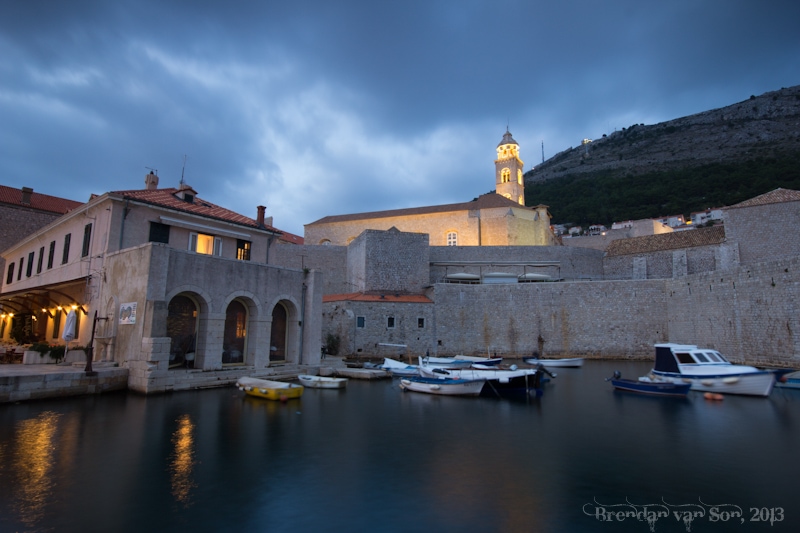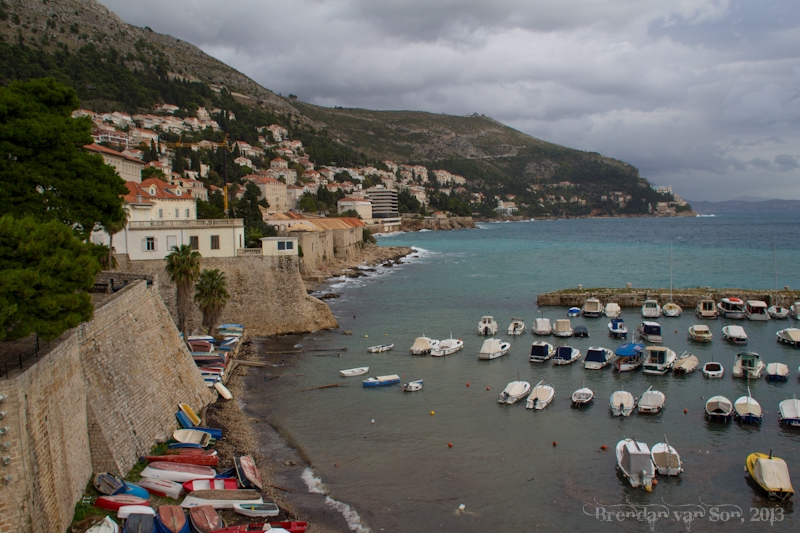 Photos from The City Walls of Dubrovnik
Easily my favourite place in Dubrovnik to take pictures is up on the city walls. You can basically walk entirely around the city on the walls and there's a non-stop array of photos to be made from up here. In fact, I think my highest selling photo ever from Croatia is from up here.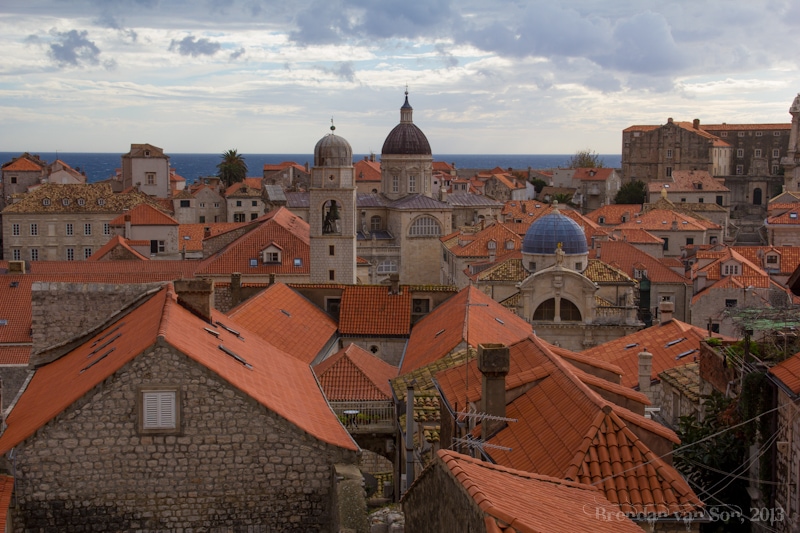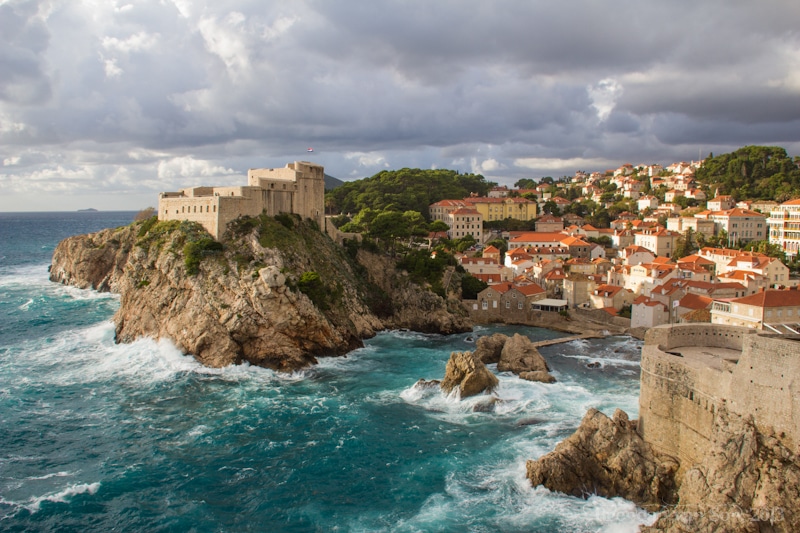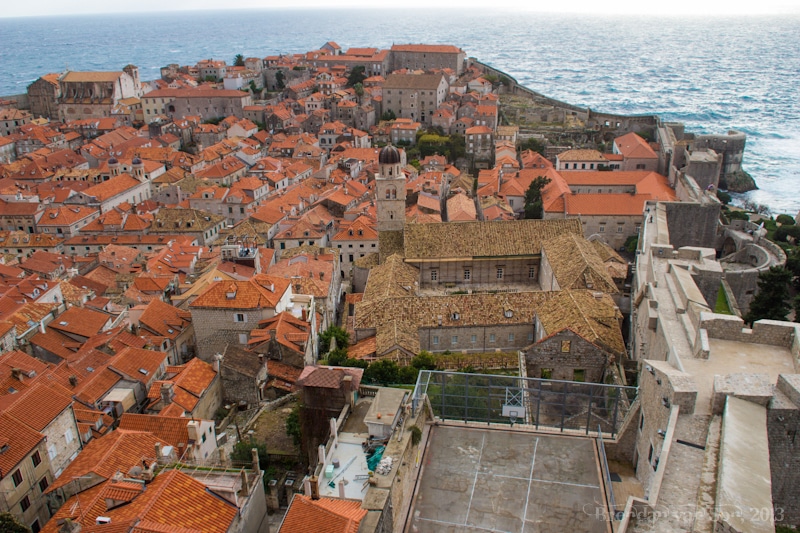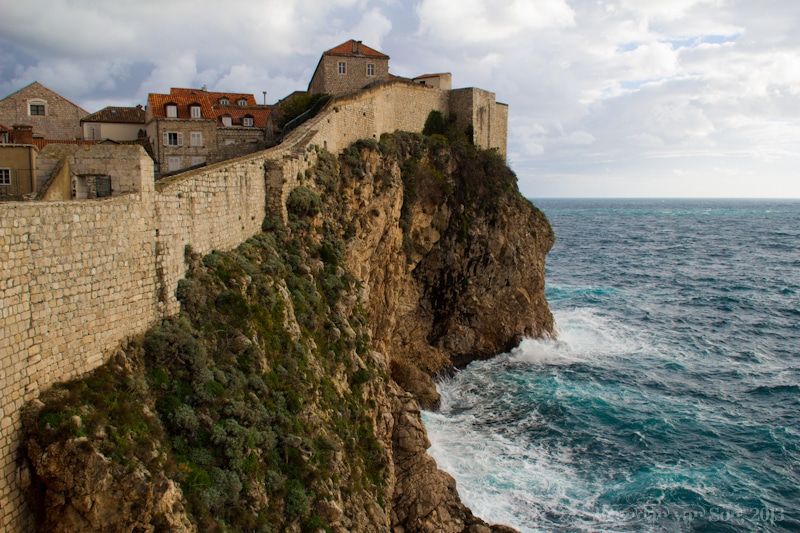 The Basilica and Main Square of Dubrovnik
In the main square of old town, there is a cathedral and some alley ways. You can find some fun angles to photograph the dome of the church. I think dawn is ideal as it's the quietest time of day.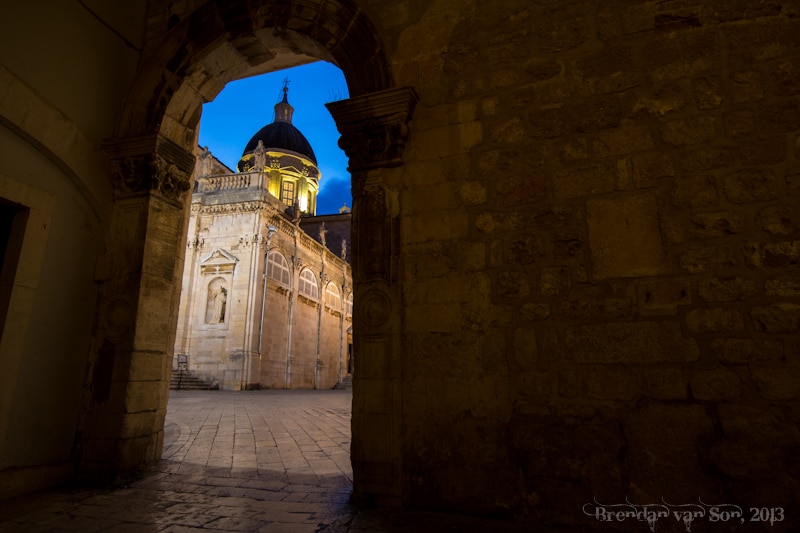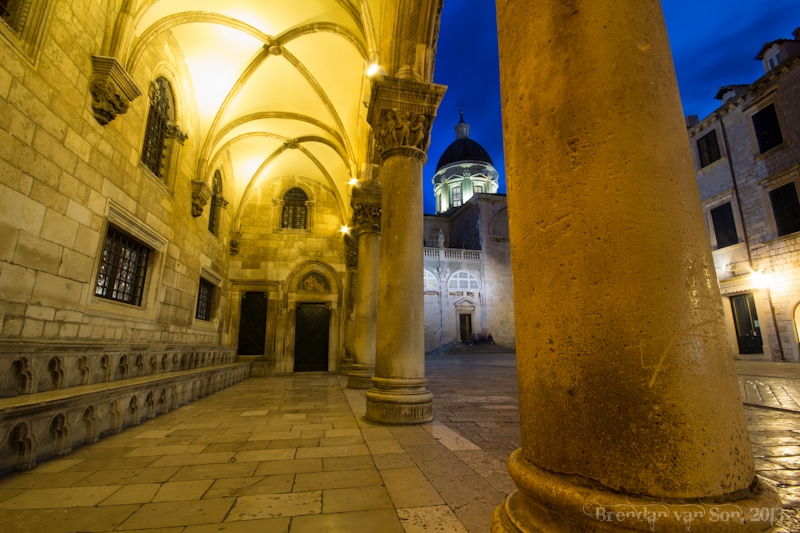 Dubrovnik West Harbour
The west harbour grew in fame when it was featured so readily on Game of Thrones. In fact, there are walking tours of Dubrovnik entirely devoted to going to filming locations from the TV series. This is one of them, and it just happens to also be an awesome photo location.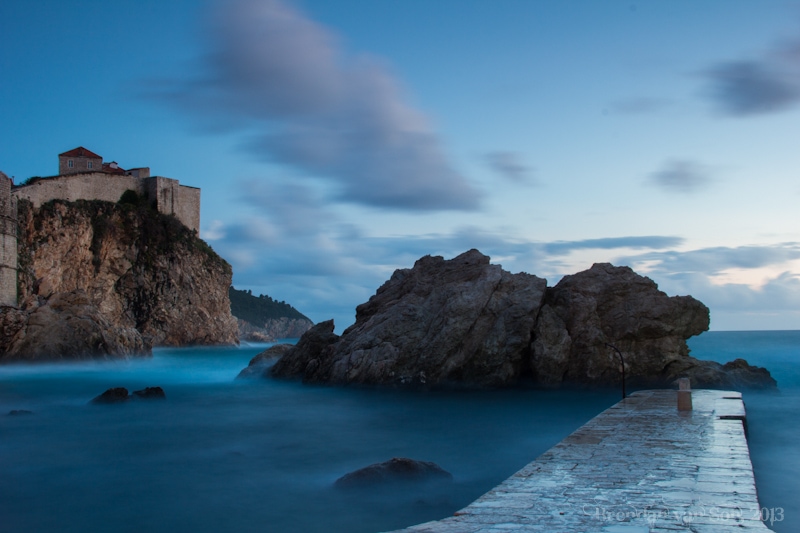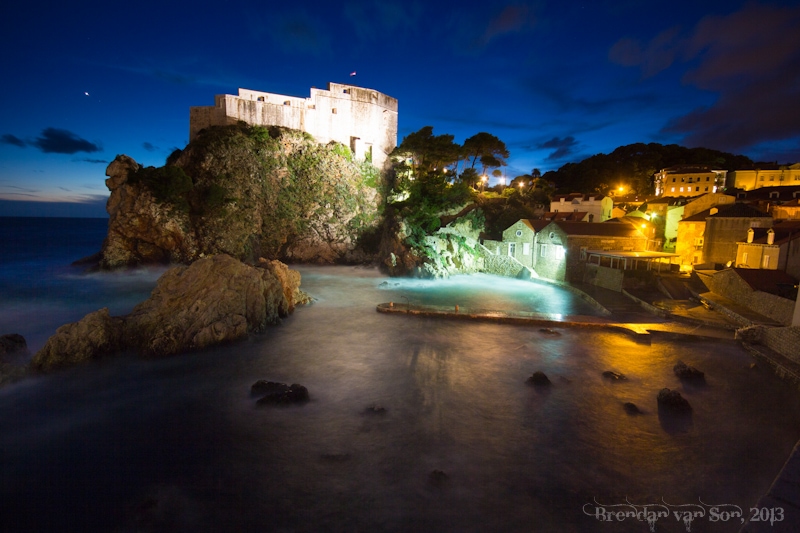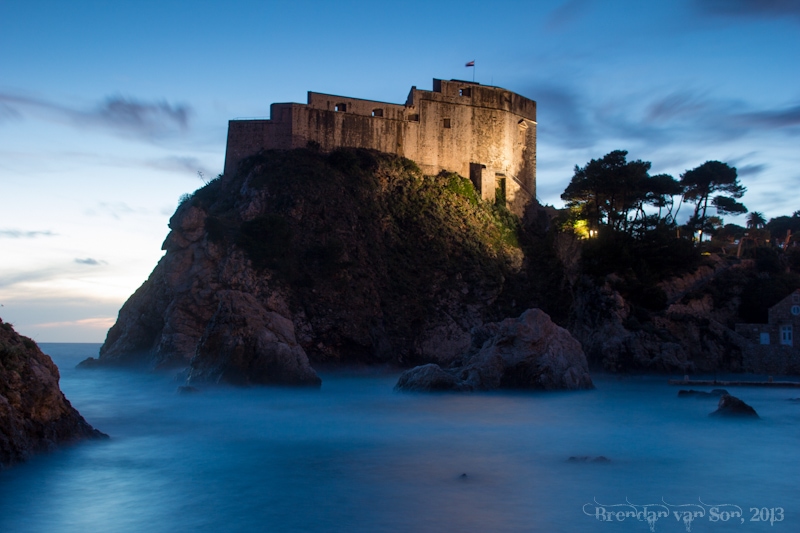 Visiting Dubrovnik for Photography?
Obviously Dubrovnik is photogenic. And it's a great place to visit any time of year. However, I'd highly recommend visiting outside of the usual cruise ship season. Town absolutely swells when the cruise ships are in port and it can be chaos. That said, you can still find lots of peace for your photography early in the morning.
Personally, I think you'll want two full days in town to cover all your photo options. Ideally, three or four days are even better.