Look at me, guys, I'm writing a blog!
Of course, that blog is me writing about video – the reason I haven't been posting here much at all lately.  Yes, my YouTube photography channel has started to consume my life a little bit.  But, that doesn't mean that I don't think about this blog from time to time.  In fact, at least once a day I think "I really need to blog something soon".  And today, look at me go!
This point of this blog is to steer you to this awesome campaign that I did in Scotland in partnership with Visit Scotland and Visit Britain.
It was a crazy video assignment that had me shooting a bunch of different locations over a week.  I was whipping all over Scotland shooting video, photos, and having an awesome time.
As I was doing that, there were a number of other bloggers and YouTubers all over the UK doing the same thing.  Then, the footage we all shot got mashed together into 24 brilliant videos from The UK. Essentially, showing travellers all the things you can do in the UK each and every hour of the day.  Check their Facebook page here to see the project.
On my end of the project, I had 8 "moments" to cover.  Here they are.

Sunrise at Glencoe
Rather than organizing my "moments" in the order I did them, I'm going to go chronologically – according to the day.  That's how it's shown on the Visit Britain page, so I think it makes sense here.
This was actually my favourite moment. A photographer like me – who loves the outdoors – getting up to Glencoe for sunrise? Bliss.  Sadly, the weather was terrible.  But, I still made the most of it and had an amazing morning.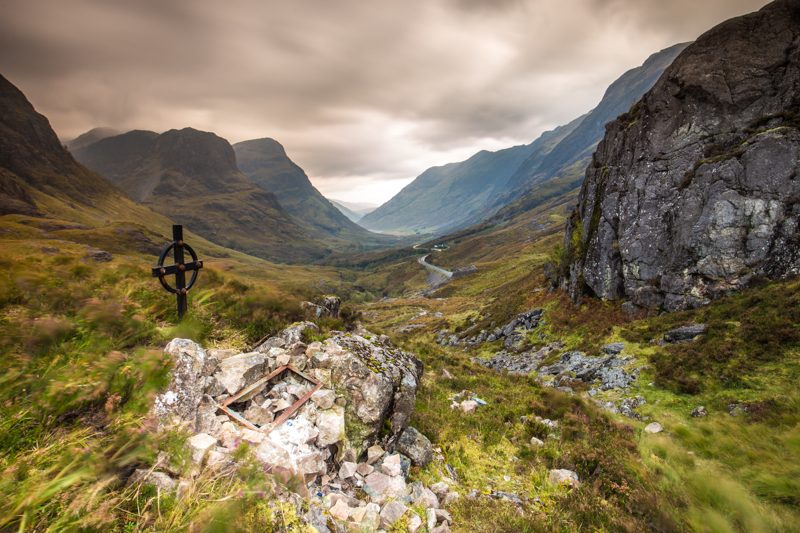 See the "Harry Potter" Train Pass
This video trip had some serious running around. And, there were times I was way behind schedule trying to catch up.  The "Harry Potter" train passes over this viaduct a couple times a day. I was behind and not sure if I was going to be able to get to it. So, I was literally running along the trail to get to the viewpoint.  Up there, there was a crowd.  I asked out loud when it was due to pass, and everyone started shouting "NOW!"
I was lucky to get my tripod up in time. Luckier even to get a shot.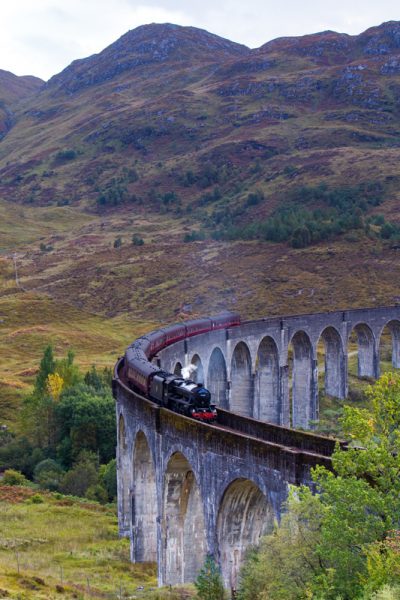 A Wildlife Seafari in Oban
Out in Oban, I had an early morning seafari which was great.  Honestly, we didn't see much wildlife. There were some birds, a couple deer, but nothing much beyond that.  However, we did get some great views of the Scottish coastline which is just unreal.  This was a brilliant experience.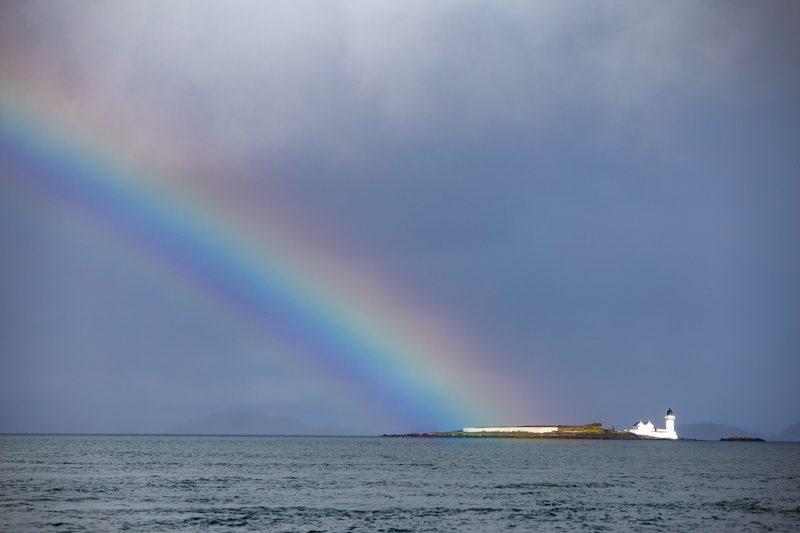 Spa Treatment at The Isle of Eriska
Fact about me: I hate massages.  I find them incredibly uncomfortable, and I think they hurt. I don't get them.  But, if I'm going to have to get a massage somewhere, The Isle of Eriska is an amazing place to have it done.  This exclusive little island was just stunning.  And, to be honest, I think I would have much rather been wandering around taking pictures than relaxing in the spa.
Visit the Glengoyne Distillery
While I might not like massages, I like whiskey. So, this was a trip I was really looking forward to. Sadly, I was also driving, so I hate to limit myself to one of the good stuff before carrying on.
I will say, though, if you come to Scotland and you're looking for a whiskey tour, the one at Glengoyne is brilliant. They might, however, need to set up an Inn next door for those who decide to partake a bit too much as I was tempted to do.
Fly into Barra Island Beach Airport
I showed up at the airport in Glasgow only to run into a fellow photographer named Chris Marr who works at the airport. I told him I was flying to some place called "Barra Island". He jumped a bit and said "Barra is meant to be brilliant, the plane lands on the beach!". I had no idea. But, sure enough, the tiny 10 passenger plane landed on the beach of Barra Island.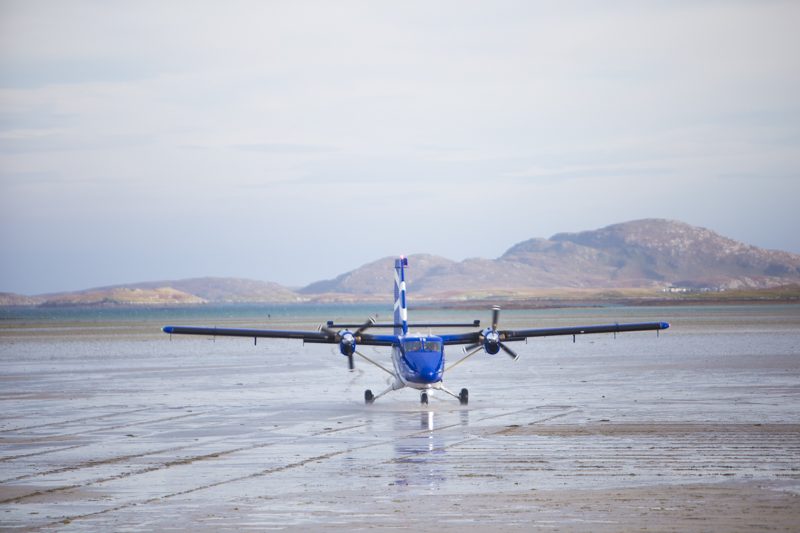 Sadly, I only had about 15 minutes to explore as the "moment" was the flight to the island and the landing on the beach. But, I still raced to the other side of the island to check it out. I would have loved to spend a day or two there.
See The Kelpies at Night
There's a theme developing, isn't there? Once again, I had no idea what to expect when I looked at my itinerary and saw "The Kelpies". I was just as surprised to rock up to them and find massive illuminated horses stretching into the Scottish night.
There were actually also a lot of photographers around when I was there, which is always cool. I had just a really short time there before I had to move on, though.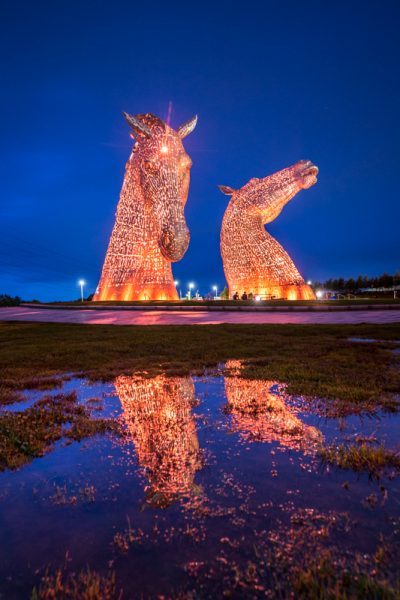 Cocktails at Ashton Lane
This was actually a fairly funny moment. I was sent to Ashton Lane to film me sampling some of the nightlife in Glasgow. The only issue was that I was sent on a Monday night. So, Ashton Lane, which is famous for being the university spot to go grab a beer or cocktail, was basically empty. I guess, though, it made for some safer filming situations.
Before grabbing that drink, I headed up to the Necropolis in Glasgow for a sunset. It was epic.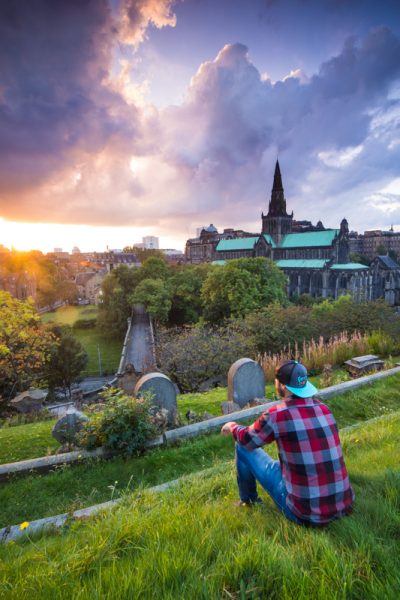 Live Music at King Tut's
Again, I headed out for more nightlight in Glasgow on a Monday night. This time, I was sent to a place called King Tut's which is famous for having the best live music in Glasgow. And even though the crowds were beyond sparse, the music was just incredible. I really enjoyed it. This is totally a spot I would spend time at if I lived in the city.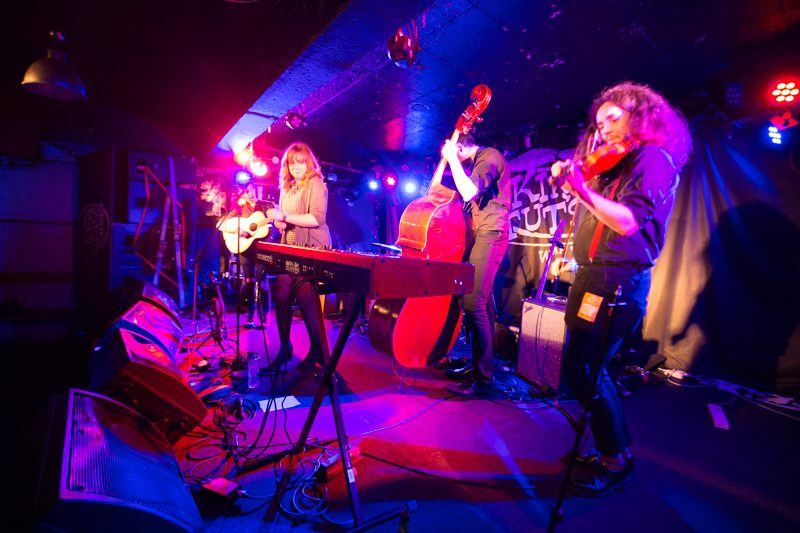 What's Next
As I mentioned in the intro to this blog, I'm focusing my energy on video these days. But, I'm still likely going to be posting things here from time to time – right now I'm aiming for every 2 weeks. I've got some fun trips coming up. I'm in the US Southwest right now, and then I'll be in Wales, The Philippines, and Japan over the next couple months. Stay tuned on YouTube and my Instagram.
*** This blog was put together on a paid assignment with Visit Scotland and Visit Britain. However, all the thoughts are my own and in no way influenced or generated by the previously mentioned partners. ***