I know it's starting to seem like a little bit of a trend on my EuroTrip so far, but I didn't really know what to expect when I arrived in Wales. I headed to Llandudno for a couple days in hopes of getting away from the cities. I really enjoyed the quirkiness of Llandudno, but how could I visit Wales without checking out some castles?
A friend of mine, Dan from "Adventures with Dan", lives just down the highway and agreed to take me out to see the country. We decided on visiting Conwy to shoot some photography together since he had never been there either. Amazing how some times it takes someone travelling around the world to your hometown for you to go out and explore it isn't it? All in all, it made for a pretty good day and I think we ended up with some pretty good shots. Below you will find a small photos from our day trip to Conwy Castle, enjoy.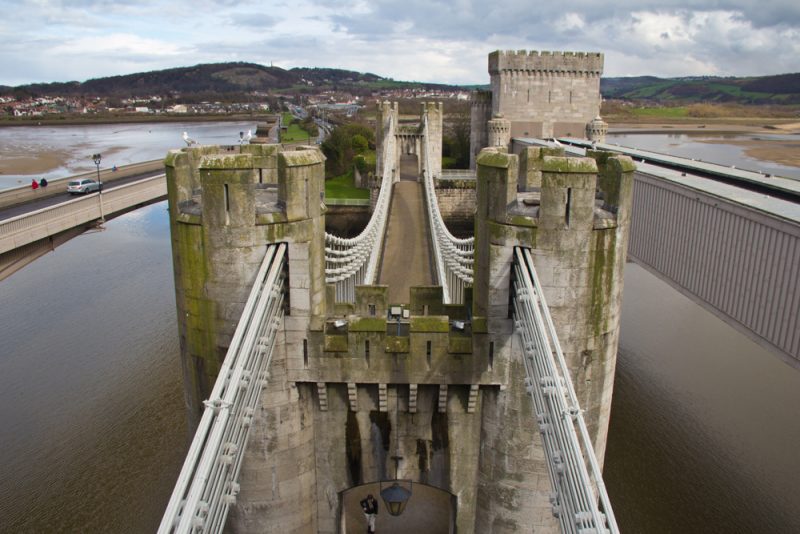 What I found really interesting about Conwy Castle was there wasn't that many people there. Honestly, it shocked me. I mean, this is such a cool place.
That being said, this was the first ever castle I saw in real life – no joke. So, I might be overstating how awesome this place is. But still, I expected there would be crowds from tour buses, and lines. However, I would say that there wasn't more than a dozen people there when I visited.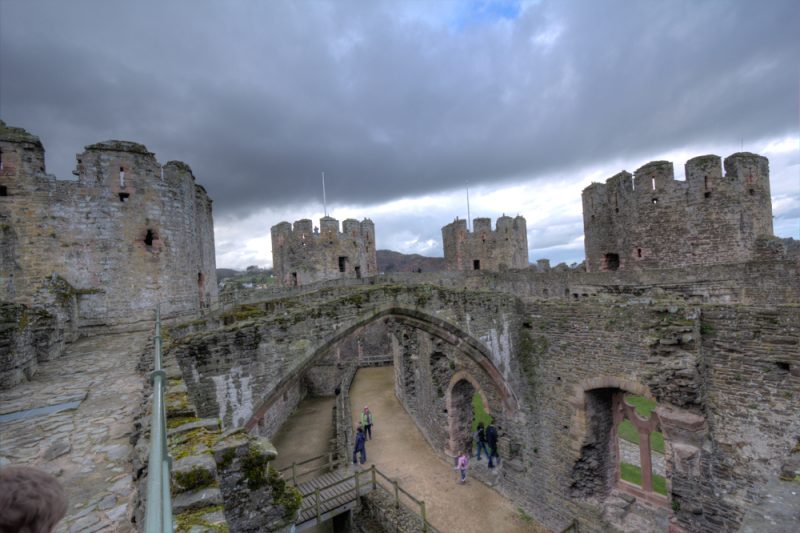 If you're going to Conwy Castle for photography, I'd say that the best images are from up high. There are plenty of places that you can get a little bit of height and grab some really cool perspectives of the castle and grounds.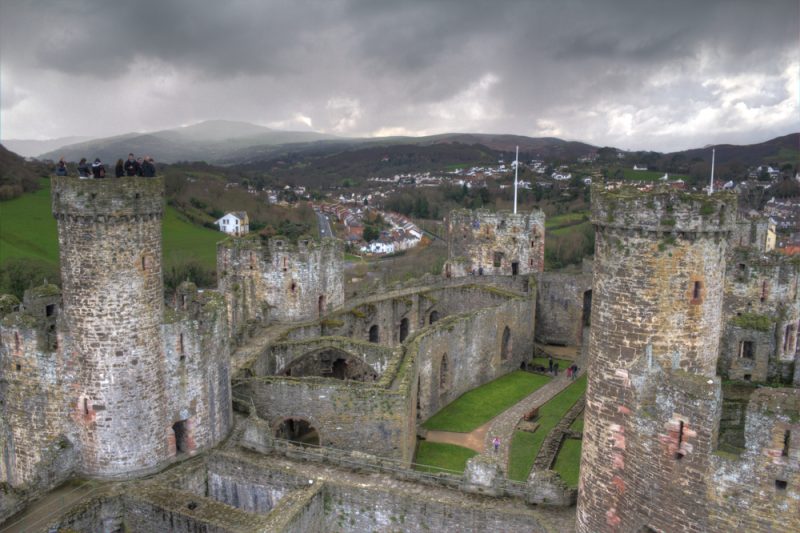 On this image you can see a small group of people on the tower to the left. These are the best places to photograph the castles. It's a bit of a tight climb up the castle towers, but the views up top are worth it.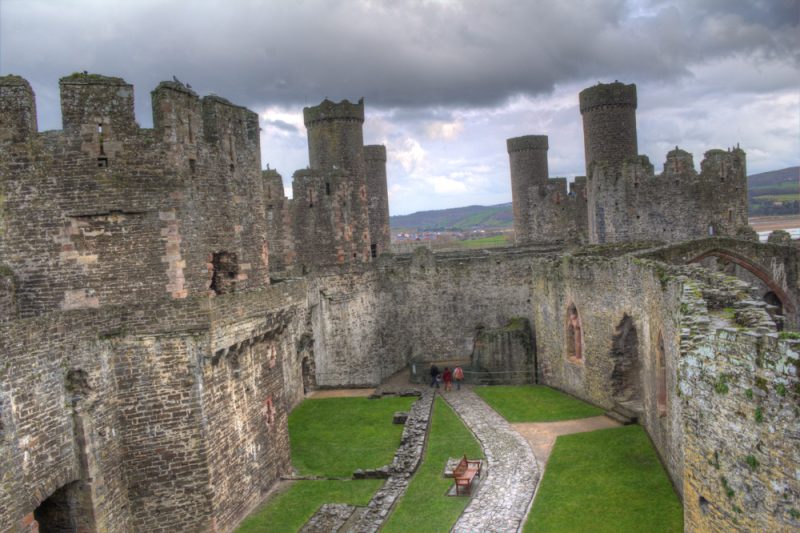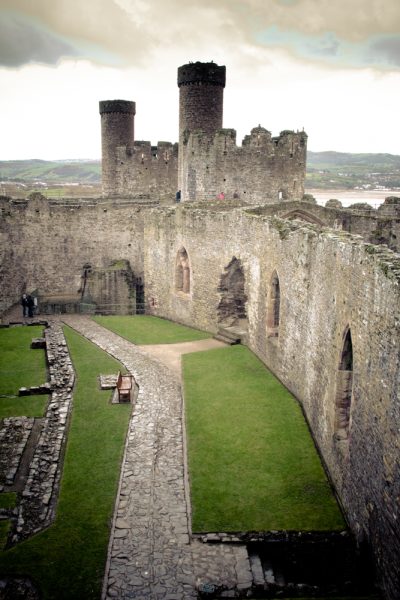 The above image is probably my favourite from Conwy Castle. However, all these images were taken very early in my photography career and I definitely should get back here someday and take some images now that my skills have evolved.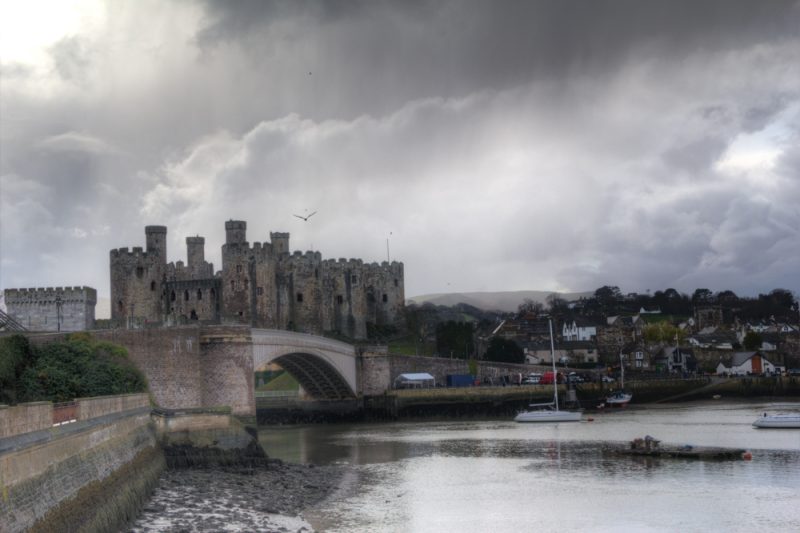 Visiting Conwy Castle?
If you're planning on coming here, there are opening and closing hours. The castle grounds are only open from 930am to 5pm. All the above images are taken during the castle's open hours.
However, if you're really keen on photography, you can come and take the photo that's just above this text at sunset or sunrise. There are plenty great photos of Conwy Castle taken during the right hours from outside the grounds.