It might seem crazy to some people that I've travelled 6 continents and nearly 100 countries and had never set foot in Venice.  In so many ways, Venice is the quintessential travel destination.  A place that so many people visit within their first travel few travel experiences.  Well, I've obviously always been a little bit different.  I've chosen to go well off the beaten path, and have spent more time riding scooters around Africa, and hitch hiking in the Guianas than I have in major European cities.  But, that has started to change a bit as I've now started to base myself in Europe.  As such, I've started also to visit places, like Venice, that I've long neglected.
My stop in Venice was a quick one.  I really didn't have an assignment here, or any photography task I was hoping to achieve.  In many ways, I was just photo location scouting for potential future assignments or projects.  I ended up wandering nearly the entire city looking for cool angles and compositions for photography in Venice.  I definitely found a few.  I also made a trip out to the islands of Murano and Burano which were absolutely beautiful.


The Challenges of Photographing Venice
Venice is such a photogenic city.  It really is.  It seems like around every corner there's a new image to be made, or a killer photo waiting to develop.  But, it's really not as easy as one would expect.  Especially when you first arrive and see how beautiful it is, it feels like it should be an easy place to shoot.  But, these are some of the challenges I faced.
No Open Spaces: Most of the photogenic parts of the city are really hard to photograph.  There's simply nowhere to set up a tripod. There are very few bridges, for example that cross over the Grand Canal.  Thus, the best views of Venice are often from the boats.  And well that's fantastic, it doesn't really work well if you're trying to shoot long exposures.
Lots of Boat Traffic: Speaking of boats, they caused havoc for me as well.  When set up on bridges or view points, there was a constant stream of boats going through. And well blurring them slightly in the early evening and morning made for some cool shots, as soon as the exposure got over about 5 seconds, the boats left horrendous looking light trails in the images.
Hard to be Original: Since there are only a couple really perfect locations to shoot from in the city, it can be hard to be original in your photography.  For example, I created an image down on the water near St. Mark's square where there are lots of gondolas parked overnight.  The photo is below, and I really like how it came out. But, then I posted it on facebook and a friend commented with another photographer's image which was almost the same (and a very similar composition). It's just something that happens in a place that's so often photographed.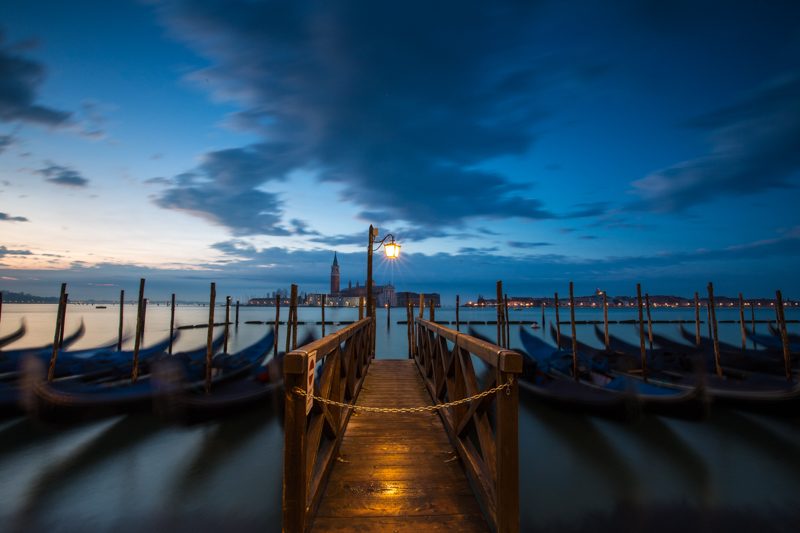 Some Shots from Venice
Despite the challenges of photography in Venice, I do think I came away with quite a few images of the city I like.  Especially considering I was only in town for 3 days.  Here's a handful of what I shot.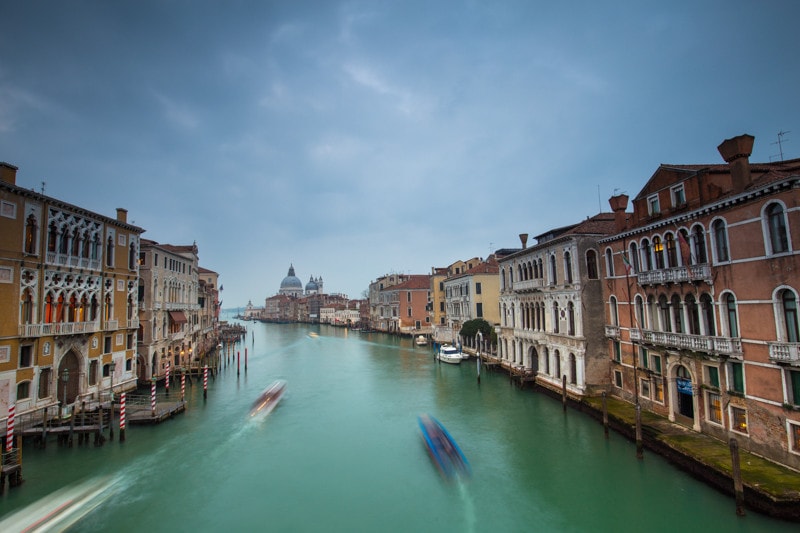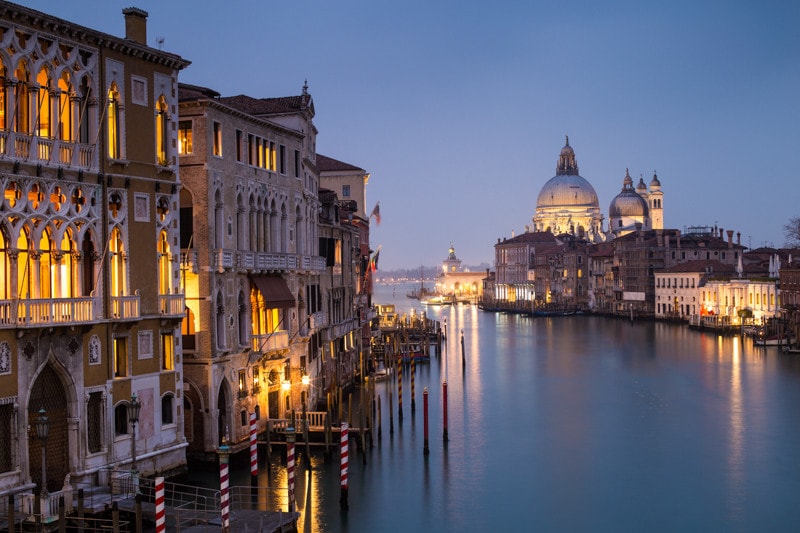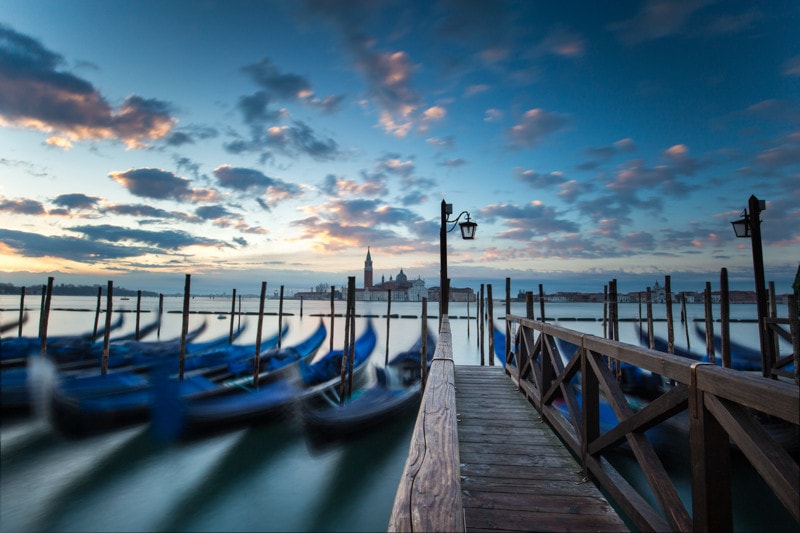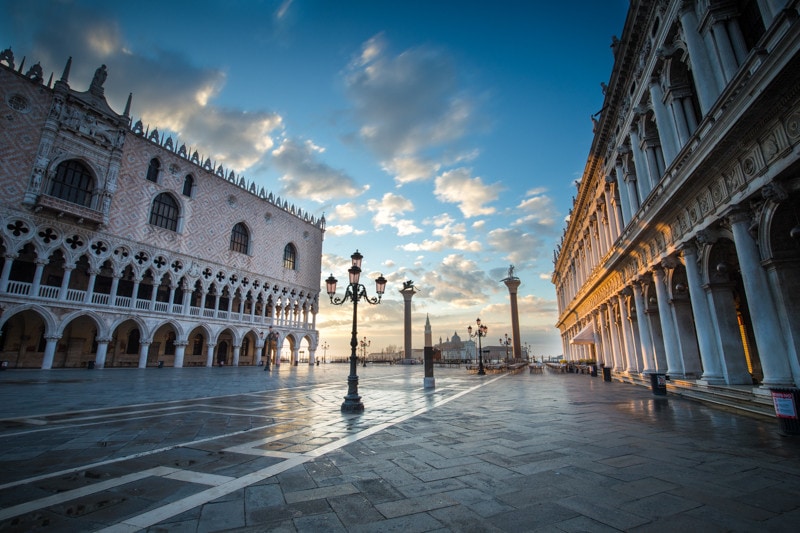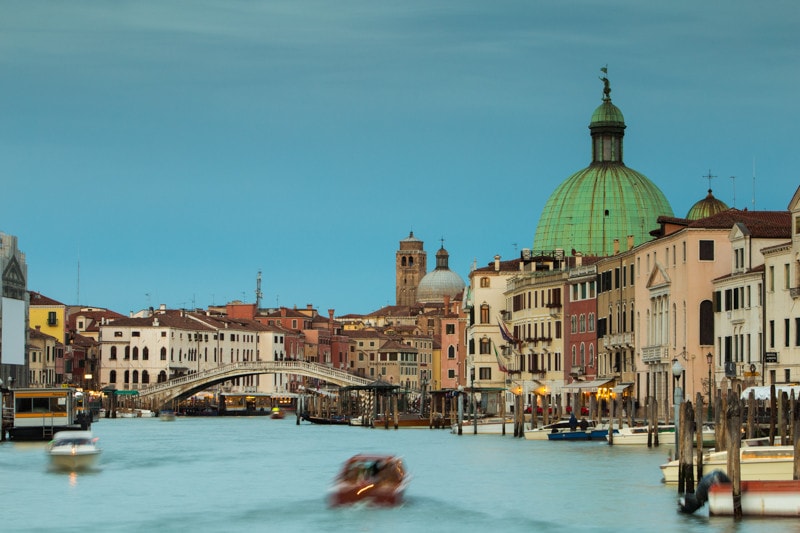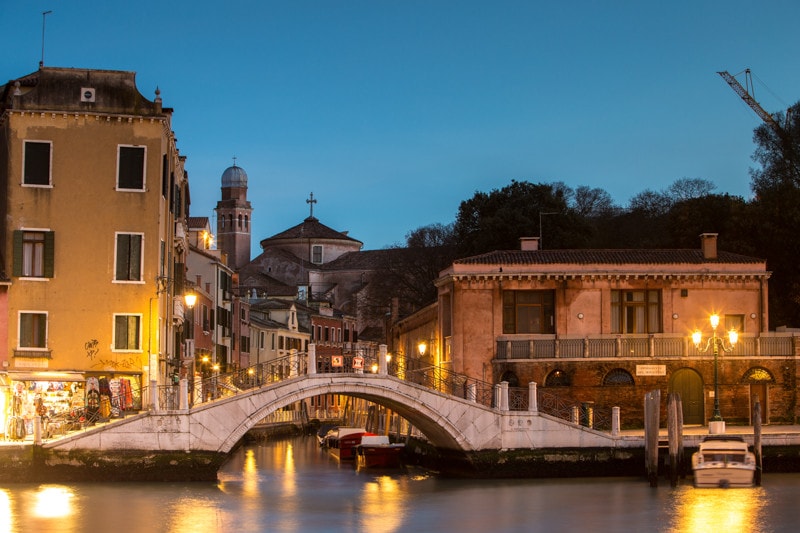 Murano Island
The weather was pretty nasty on my last day in Venice, so I thought I'd take my location scouting out to see what some of the surrounding islands had to offer.  I made a quick stop in Murano which was quite beautiful.  It was also incredibly touristy with nearly all the shops selling some sort of glass trinket made on the island.  I didn't stay until the evening, but thanks to far more open spaces, it's quite a cool place for photography.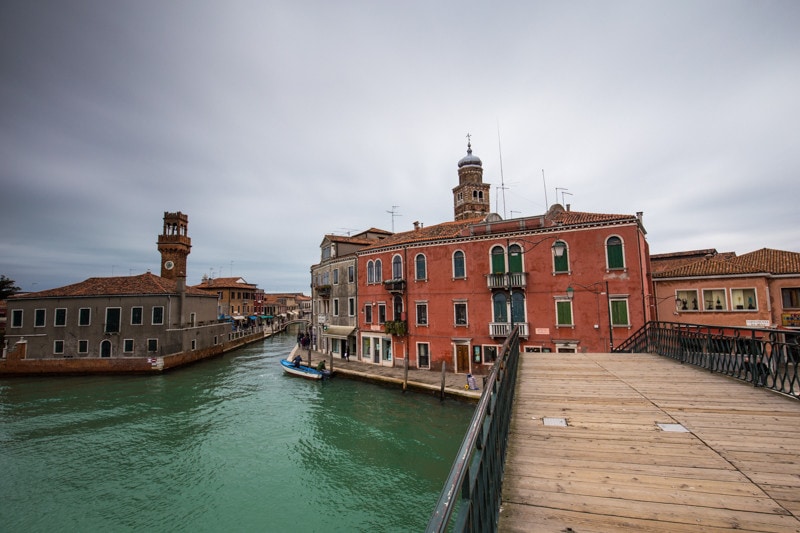 Burano Island
As it continued to rain, I really didn't think there was any hope for a sunset on my last day in the Venice area.  Still, I wanted to check out Burano Island and scout out some locations.  I'm really glad I did.  This island is an absolute stunner and extremely photogenic.  And, as luck would have it, I got a beautiful bit of light for about 5 minutes just as the sunset.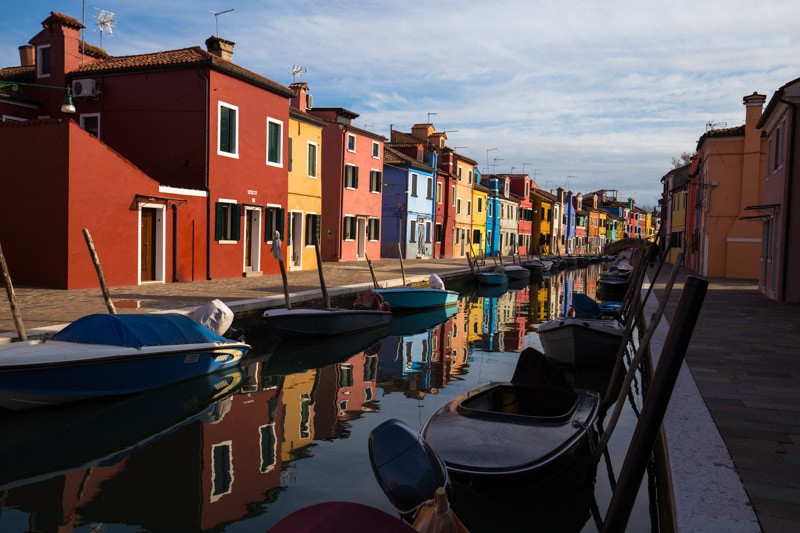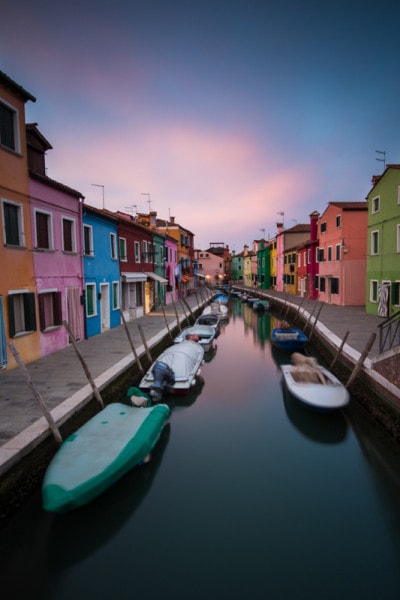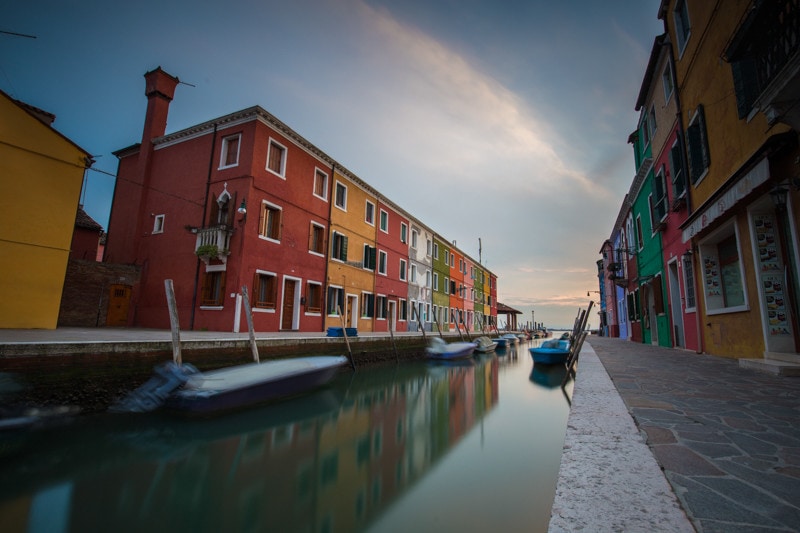 What's Next on the Travel Photography Blog?
I've got a new travel photography guide coming in the next day or two.  It will be from Cinque Terre, Italy.  Then, I'm going to be re-formatting the photography blog a little bit here.  It's time for a bit of a change.  More on that in the coming.