It's Friday (Saturday) again!  And while that means nothing on my photography vlog, it does mean a round up here.
This week was amazing, but it's also been the craziest week ever.  I can only sum it up in a way that only a fellow full-time traveller would understand: I was in Portugal, and I thought I was going to Ireland.  But, then I found out I needed to get to Texas from Dublin.  So, here I am writing a post about Portugal and Ireland from Texas.
But, alas, that is my life, and I wouldn't have it any other way.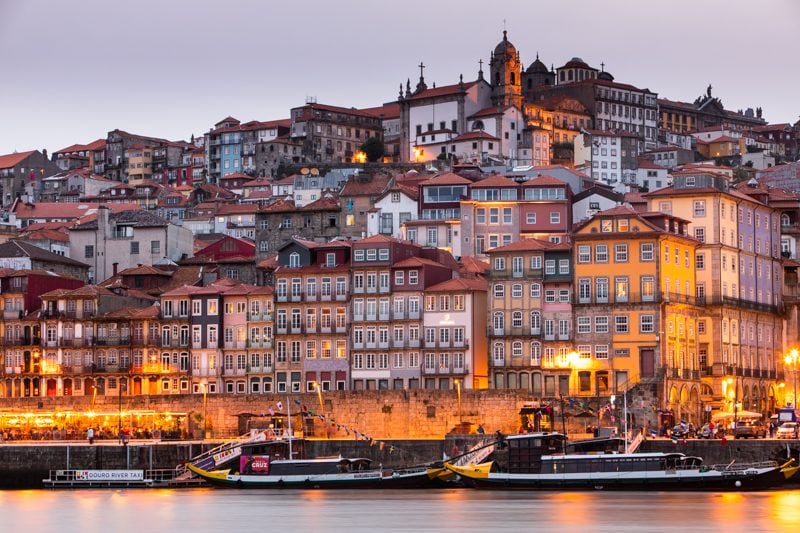 Meeting Photographers in Portugal
The week started with a quick photography meet up in Porto, Portugal where I've been spending the week trying to get caught up on work while also shooting some cool photo locations.  As I often do in the bigger destinations I go, I organized a photography meet up.  The weather was great, but the light wasn't.  Still, I had an awesome time meeting some Portuguese photographers.  I think the Portuguese audience has always been one of the most loyal, and it was great to put some faces to names.

This was my favourite image from that shoot.

Amarante, Portugal
Those Portuguese photographers I mentioned had a lot of ideas for locations to shoot. When I did my research on them, Amarante really stood out.  It was just an image of a place I'd never heard of before. And, it looked really photogenic.
So, Jodie and I jumped in the rental car and headed that way.
It really was a great place for photography, even if it was a little bit strange (you'll see what I mean in the video below).

And, of the photos, this was my favourite.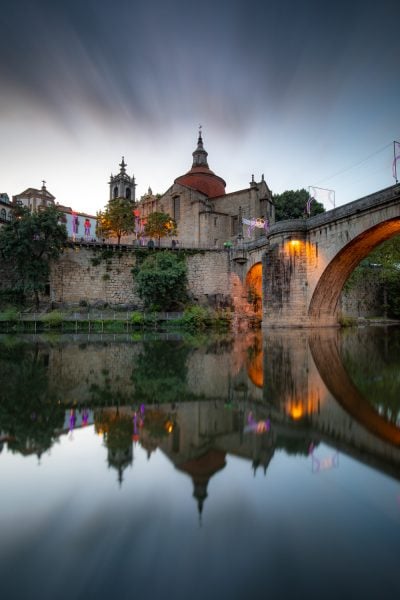 Day Trips from Porto
We're in Porto with one of Jodie's really good friends, Emily from London City Calling.  Her boyfriend also came for the weekend, so we decided to go on a bit of a road trip to some places just outside of Porto.
I kind of used it as a location scouting day as there are a bunch of places I've wanted to shoot, but haven't had the chance to visit yet.
One of those places was Guimaraes.  It's a nice little city with a massive castle, and great vibes.  I really enjoyed it there, and there's a cool location of a church in the old town.

From there, we pushed on to the national park that borders Spain.  Again, a really beautiful place, but maybe a little bit difficult to photograph.
Finally, we made a stop in Braga which is a city I've wanted to photograph for ages. However, after we drove downtown for dinner, I realized that the location I wanted to shoot was actually outside of town and we didn't have time to get to it.  So, I settled for a shot downtown.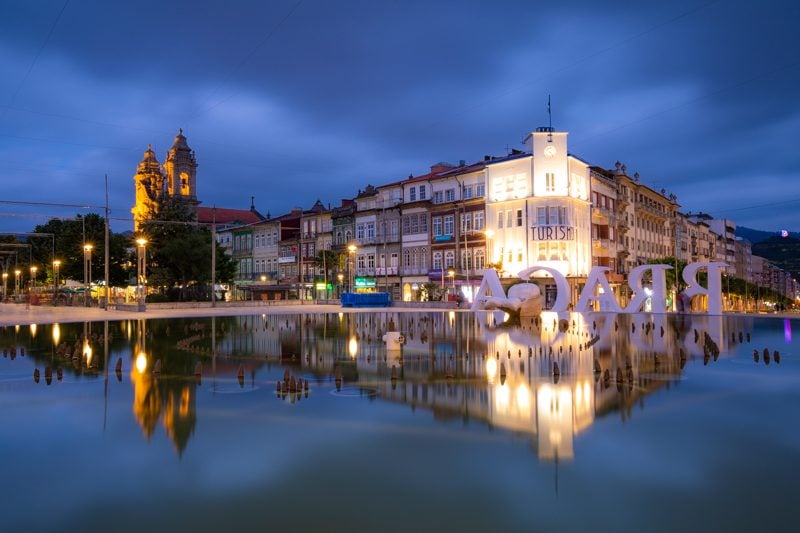 Where's the Rain?!
I'm trying to get better at planning out my videos on my channel. So, when I saw that it was supposed to rain in Porto, I planned a whole video around shooting street photography in the rain.  The problem was, it didn't.  The rain never came, so I sat around my apartment all day wishing for rain – something I've never done before.
Then, when I gave up and decided to go photograph something else, the rain started.
It was almost comical.

No rain when I wanted it, then it poured when I didn't.  It goes to show that you can't control the weather; no matter how hard we would like to as travel photographers.  Still, I got an image from above Porto, even in the rain.

Ireland??
I thought that I was going to have 10 days in Ireland to scoot around the country and shoot some seascape photography.  But, out of nowhere I picked up an assignment back in The US.  So, my 10 day trip go cut to 2.
However, I still wanted to make the most of them, though. I picked up a rental car and raced to the north to the Giant's Causeway area.
Northern Ireland, and actually Ireland in general has been so high on my list of places to go on a photography trip. But, every year it gets cancelled due to something. But, I think I made the most of it. On my first day, I found the famous dark hedges and grabbed this image.

I'll leave you with the first video from Ireland, and then we'll pick things up there next week – when I'll hopefully get this blog post up on Friday where it's meant to go up!

What's Next?
In the coming week, I've got another day in Northern Ireland before I need to race back to Texas where I have an assignment.  Next week, that assignment will take me to Dallas and Houston.  I'll see you there.