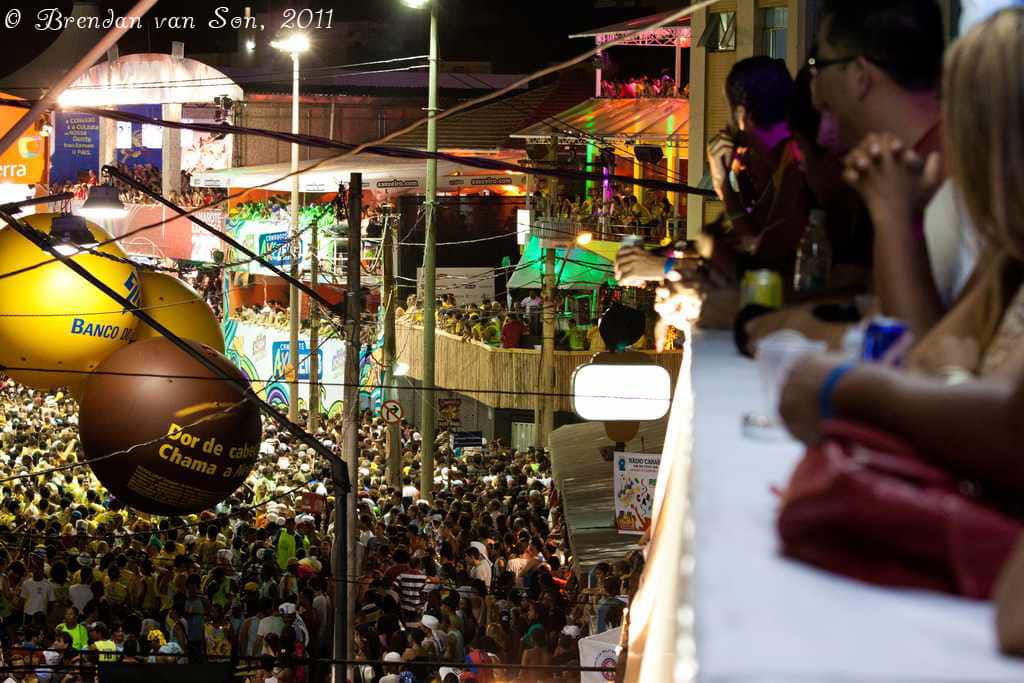 Carnival in Salvador de Bahia, Brazil: A Photo Essay
It seems that during the week of Carnival "normal" finds a hiding place giving way to the colouful, the interesting and the down right crazy. However, it is a beautiful thing. The openness that is displayed during Brazilian Carnival really is what makes it such a great experience. It seems that the vast majority of people manage to set aside their preconceived stereotypes and simply settle in to enjoy the experience of being at Carnival.
The first couple of days of carnival I left my big camera in my apartment. Any time I even pulled out my small point and shoot camera people around me would warn me to be careful. On two separate occasions I had a hand dip into my empty pockets, so the risk was obviously real. On the final night of carnival, however, I came to the realization that I could not come to an event like this and not document it. In the end, with my DSLR and my huge 70-200mm lens I found that not only did I feel safe on the streets, but that people would open up to me because of it, give me extra space and sort of protect me on the side. Thankfully, I was able to complete a task I had always wanted to do, I managed to capture the people of carnival.
Here are my photos from Carnival in Salvador da Bahia, Brazil.
What's next?
The carnival stuff isn't over yet, however I am going to get a little bit serious about it in my next article. On Wednesday I will be posing an article about Race and Segregation during Carnival.