I went into Turkey looking for just a few cool locations to photograph, and was actually quite overwhelmed by the variety of places.  In fact, there were just so many cool looking places I really had to narrow down my locations, even if I had three weeks to shoot on my road trip through Turkey.  I decided to focus on the south of the country.  However, even though I didn't visit everywhere, I will, in this guide, include some of the cool places I came across in my research but couldn't get to.
Thus, this is my comprehensive guide on the best places for photography in Turkey.
Istanbul
It's probably almost a little bit silly to point out Istanbul. I mean, it's pretty obvious.  Not only is Istanbul one of the best places to photograph in Turkey, it's likely one of the best cities in the world for photography.  The shots in the city will all be fairly urban, but there's a variety to the style of shots you can get here regardless.
My favourite places in Istanbul to photograph are:
The Blue Mosque
The Grand Bazaar
Galata Bridge
Hagia Sofia
Of course, there's an endless supply of locations in Istanbul to shoot, so be sure to give yourself plenty of time to photograph it all.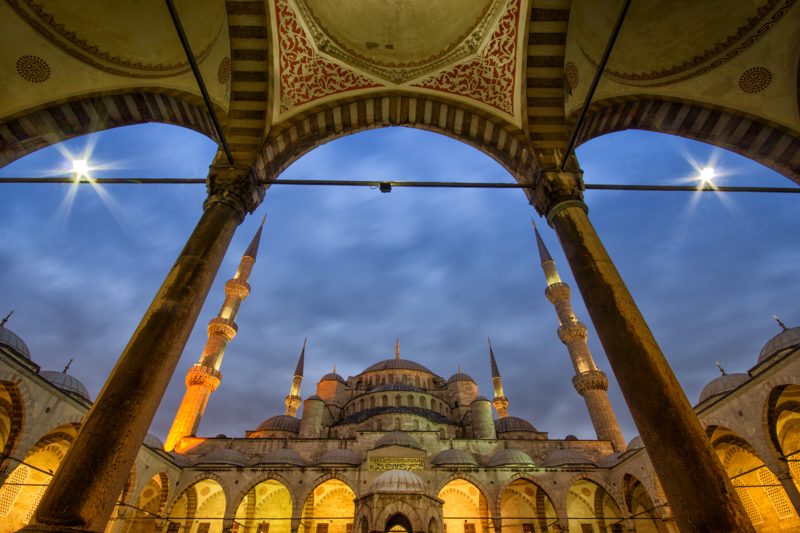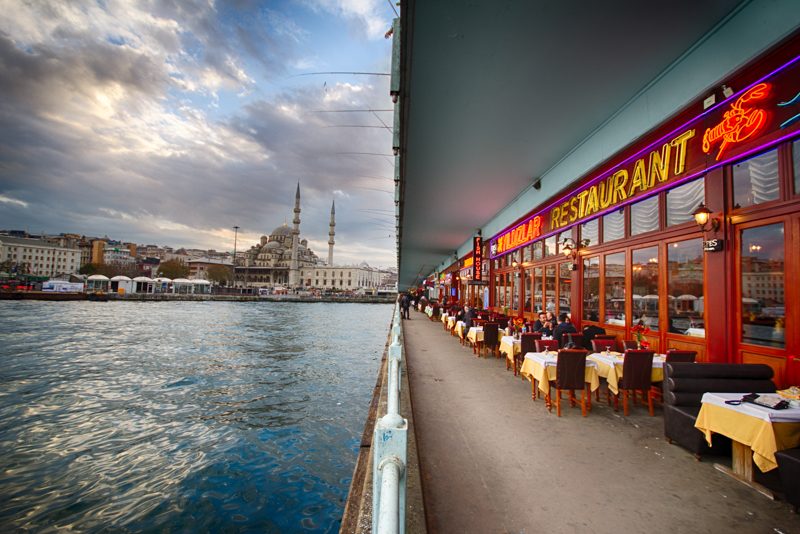 Cappadocia
I've put together a pretty comprehensive guide to photography in Cappadocia here, so if you want to look at this location a bit deeper, check out that link.  Outside of Istanbul, Cappadocia is likely the best place in the country to shoot photography.  It's such a cool spot.  And, not only are the landscapes amazing, but the fact that each morning the sky fills with dozens of balloons makes it unreal.
Here are some sample images from Cappadocia.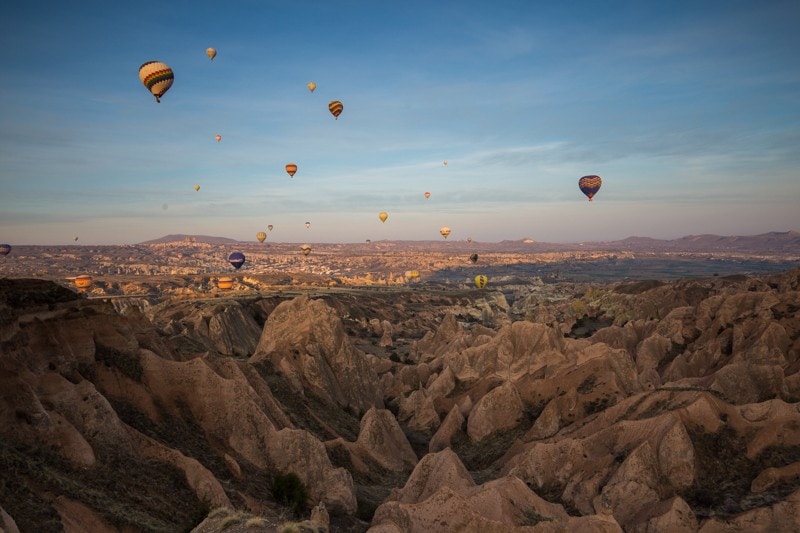 Pamukkale
Pamukkale is one of the most interesting places in all of Turkey.  I will be quite honest in saying though that it is much more difficult to photograph than it appears.  It's just white on white, and that's very difficult to capture.  It is a brilliant location, though, and don't get stuck on the geological site itself too much.  The Hierapolis Ruins, which are also in the park, are quite beautiful and do photograph well.  Also, don't miss out on the Ancient pool.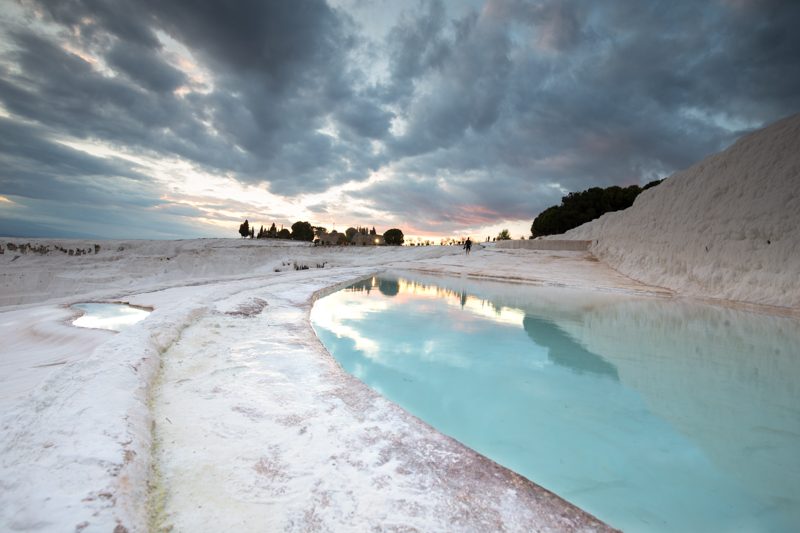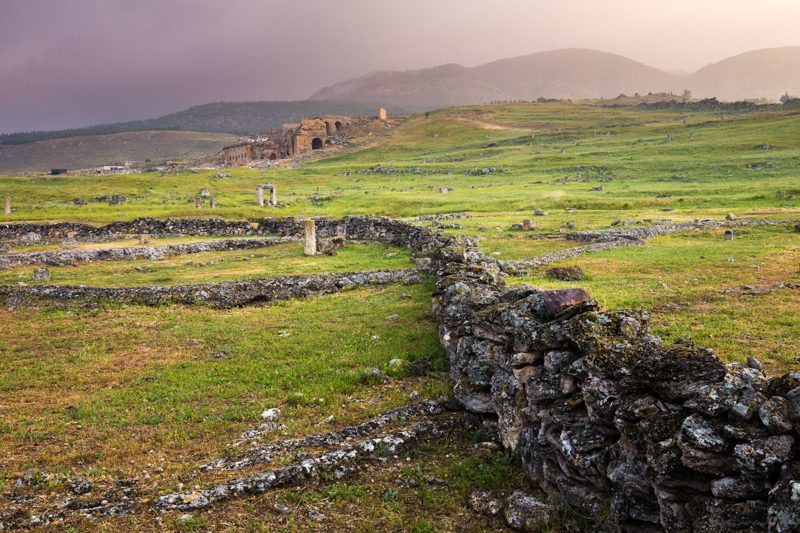 Antalya
I was actually a bit surprised by Antalya.  I knew it was a bit of a resort town, and that sometimes turns me off.  But, there was a much larger variety of things to shoot both in town and around it.  And, the beach area in Antalya is incredibly photogenic too.  In fact, I'd say there's a wider variety of things to shoot in Antalya than anywhere else I went.  I shot Duden Falls, the beachscapes, and the Termessos ruins.  It was all pretty cool.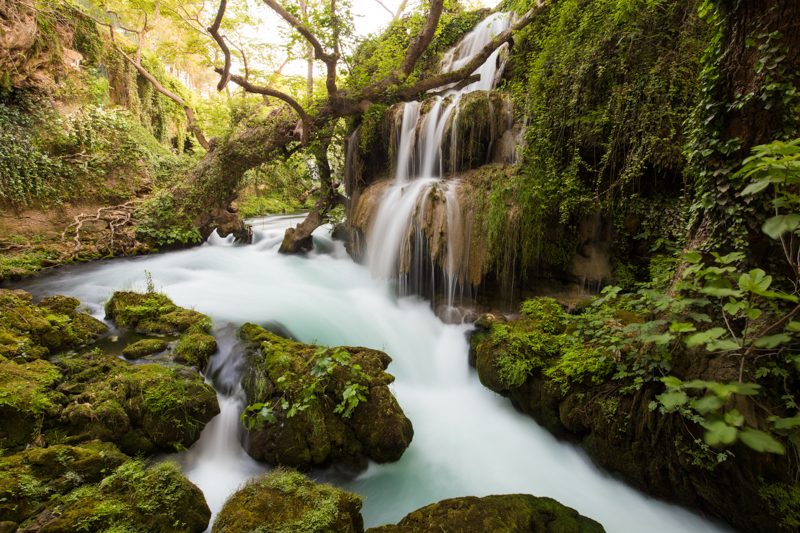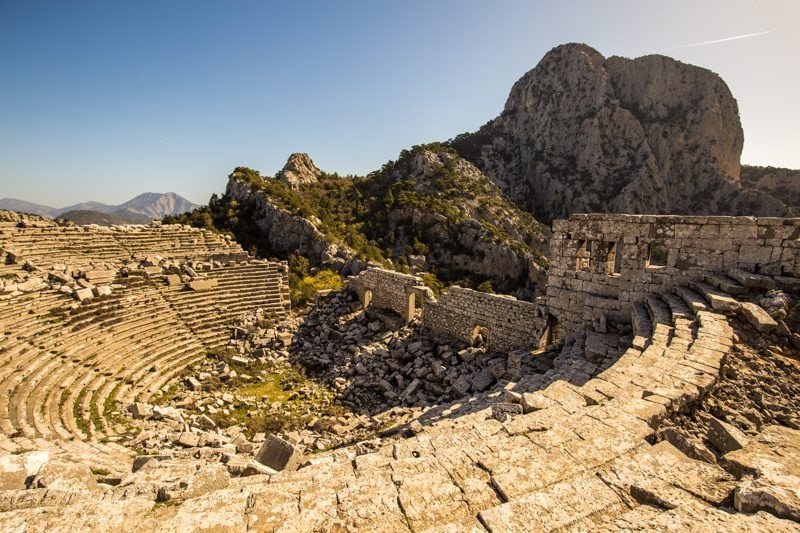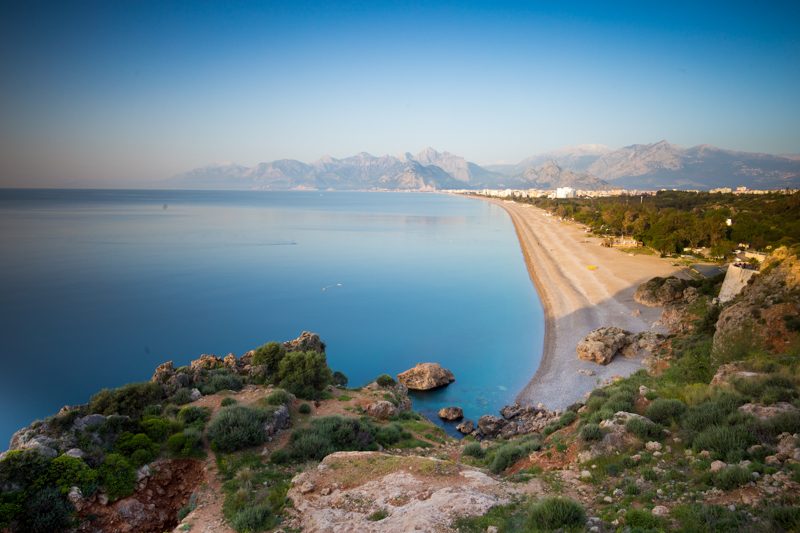 Oludeniz
Of all the beach and coastal destinations I went to, Oludeniz was my favourite. It's absolutely stunning.  Moreover, beyond the beach right adjacent to town, there are lots of hidden gems and adventures in the area.  The Butterfly Valley, for example is absolutely incredible.  Also, a drive up Babadag Mountain will get you some jaw-dropping views.  Of course, the lagoon is also incredibly beautiful.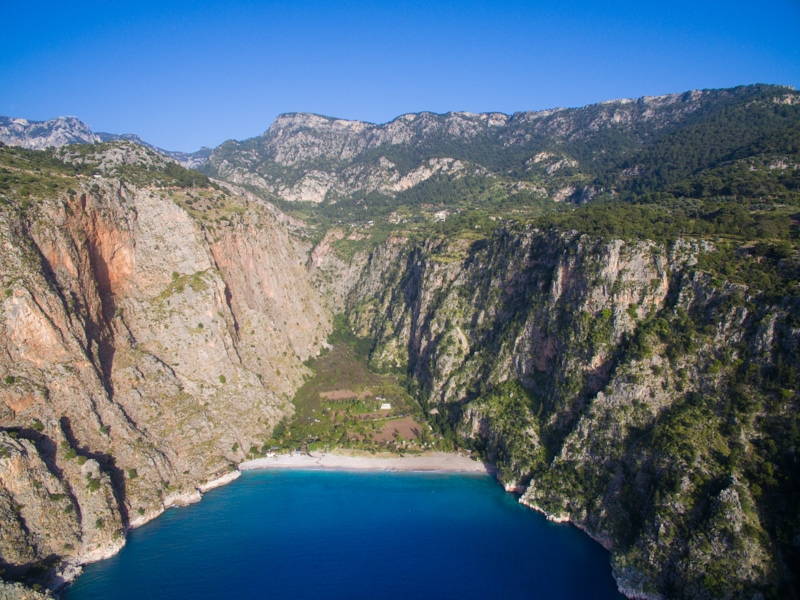 Cirali
I thought Cirali was beautiful.  That said, it doesn't require the same amount of time to visit and photograph as places like Oludeniz and Antalya.  You really could shoot Cirali in just one day.  There are the Olympos Ruins here, but they aren't spectacularly photogenic.  The beach can be, though.  It's rugged, rocky, and there are some nice mountains back-dropping it.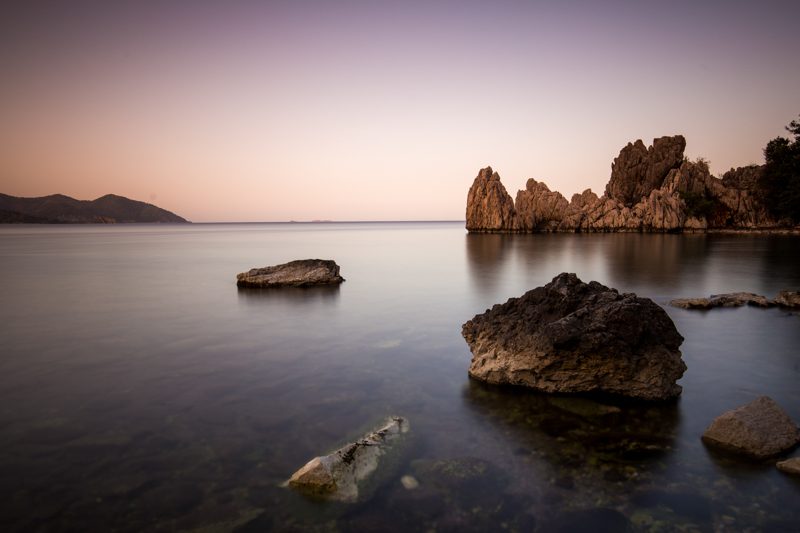 Myra
These were really cool ruins, but they aren't terribly photogenic.  If your goal is only photography in Turkey, you could skip them.  However, I would still recommend a stop. The history is interesting, and the ruins are very unique.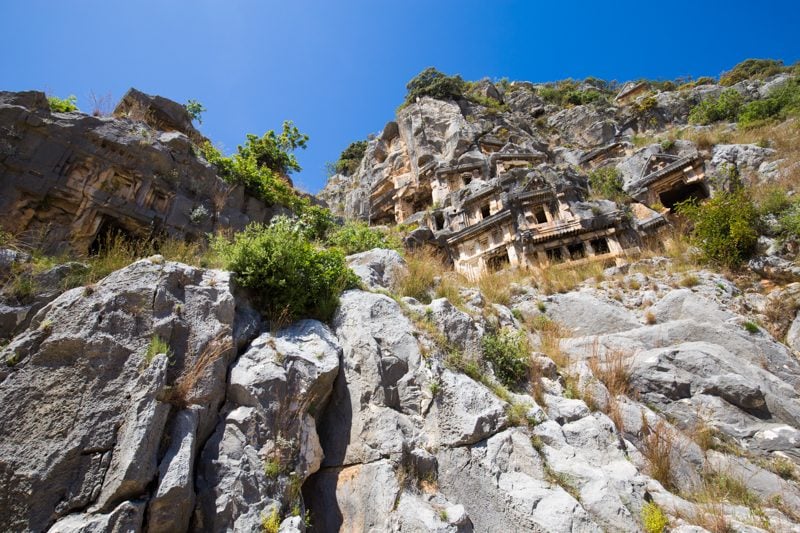 Efes
These are by far the most visited ruins in Turkey.  The site is also quite large and there's a variety of things to photograph.  That said, because of opening hours, you'll have to shoot Efes in the day time, which always makes it a bit of a challenge. Also, you'll not be allowed to use a tripod in the site.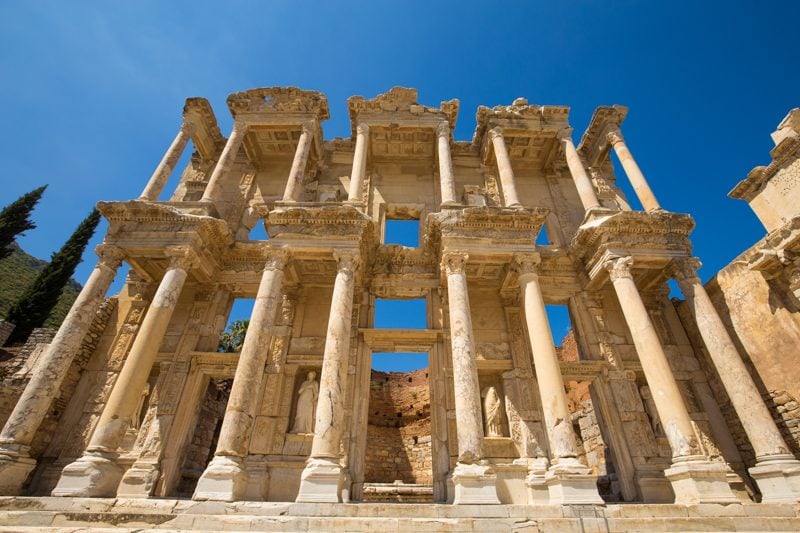 Places I Didn't Visit
Ankara: I didn't visit Ankara because there were two bombs in the city the month I visited. I will go back at some point.
Trabzon: I didn't make it out east, and I wish I had time to. The Sumela Monastery is near here, and it looks insane!
Mount Nemrut: I also skipped Mount Nemrut due to terrorism threats in this part of the country. I really wanted to visit.
Others?: If there are any other locations in Turkey you'd recommend for photographers, I'd love for you to let people know in the comments section.
What's Next on the Travel Photography Blog
I've got a couple other small pieces from Turkey, and I've also got a photo essay and round up from a trip with Fathom Travel I did to the Dominican Republic. The travel and photography never ends here.