I was a bit apprehensive towards doing a big road trip in Turkey. It's a country I've not really travelled much, and it's a country that doesn't speak English. So, I'd be lying if I said there was no stress to planning the trip. However, it didn't take me long to realize that most of my stresses were fairly unfounded. In fact, I would put Turkey right up there with other great road trip countries like Iceland, The US, and South Africa. The roads are good, the views are beautiful, and the people are fantastic.
To save you a bit of time, and to maybe ease some of your stresses, I've put together a complete guide to planning a road trip in Turkey below.

Where to Go
Planning where to go, in a country that you know very little about can be a little bit overwhelming. I searched out some places, and then tied it all together. Below was my itinerary for Turkey, and it worked out really great.
Istanbul: You don't need to start in Istanbul, but it makes most sense to. You can also fly into other places like Antalya if you prefer to be in that area. But, Istanbul is such a great city, you'll definitely want a couple days here.
Cappadocia: I made the long drive to Cappadocia from Istanbul. It took me an entire day and there's not all too much to see in between. You can also fly here, but the drive is nice, and it makes sense to get your longest day out of the way at the start. You probably need 2-3 full days here in Cappadocia, depending on how much hiking you want to do.
Antalya: From Cappadocia, I crossed south to Antalya. The city is beautiful, and definitely worth a couple days of your time.
Cirali: This beautiful little beach was a great stop. On the way here you can stop at the Phaselis Ruins and hidden beach. Then, just outside of town you can hike down the beach to the Olympos Ruins. If you're around the right time of year, this is also a breeding beach for sea turtles. You'll likely only need 1 or 2 nights here, depending on how much beach time you want.
Oludeniz: This was my favourite beach destination in Turkey. On the way here from Cirali, be sure to make a stop at the Myra Ruins. Also, the drive along the coast here alone is amazing. In Oludeniz, drive up Babadag Mountain, visit the Butterfly Valley, and spend some time chilling on the beach in the Lagoon. I spent 4 days here which was perfect.
Pamukkale: Another must-see in Turkey. I spent 2 nights here. I think that's more than enough time. Spend an entire day exploring the geological site, ancient pool, and the ruins.
Cesme: Maybe my least favourite destination in Turkey, and you might be better off going to nearby Alacati instead. On the way here from Pamukkale, you should stop at the Efes Ruins which are some of the most impressive in Turkey.
Istanbul: Then, it's a long drive back to Istanbul. It might be worth it to find another place to stop on the way to break up the long drive.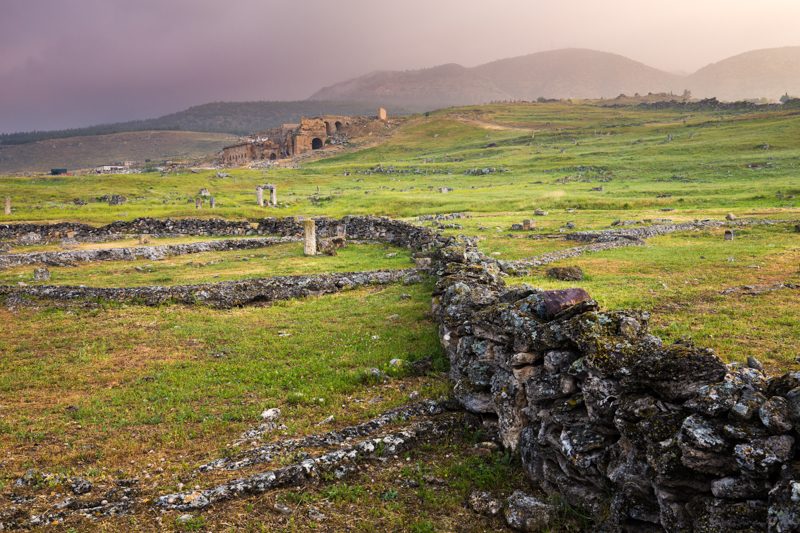 Where to Stay?
One of the great things about travelling Turkey at the moment is there's a really wide variety of accommodation options. In almost every destination you can find five star hotels, hostels, camping, and everything else in between. It really can suit anyone's budget.
Personally, I think that the best value of accommodation in Turkey is likely found by staying at 3 star hotels and guesthouses. I stayed at plenty of boutique hotels along the way, as well, and feel like I got great value.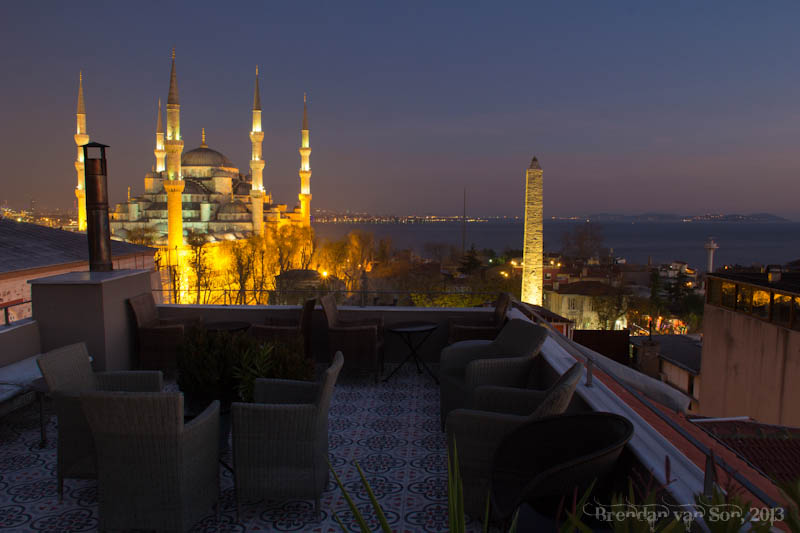 This, for example, is my favourite hotel in Istanbul. It's right next to The Blue Mosque, and has a rooftop view of it. I mean, you really can't get a better location in the city.
In Cappadocia, there are so many really cool places to stay. I recommend staying in Goreme. There's a good mix of hotels, and some of them are really special. In fact, there are actually hotels and guesthouses built right into the caves.
Where to Get Your Car?
I partnered up with Auto Europe Rental Car for this road trip in Turkey, and I'm glad I did. They made things really easy, and their system makes sure you find the best price on a car. There are a lot of rental car agents at Ataturk Airport, but I'd highly recommend sorting out your rental car before you arrive so you're not left with any surprises or struggles when you arrive. If you book on the AutoEurope.com system, you won't have to do any price scouting, you'll just need to plug in your dates and go.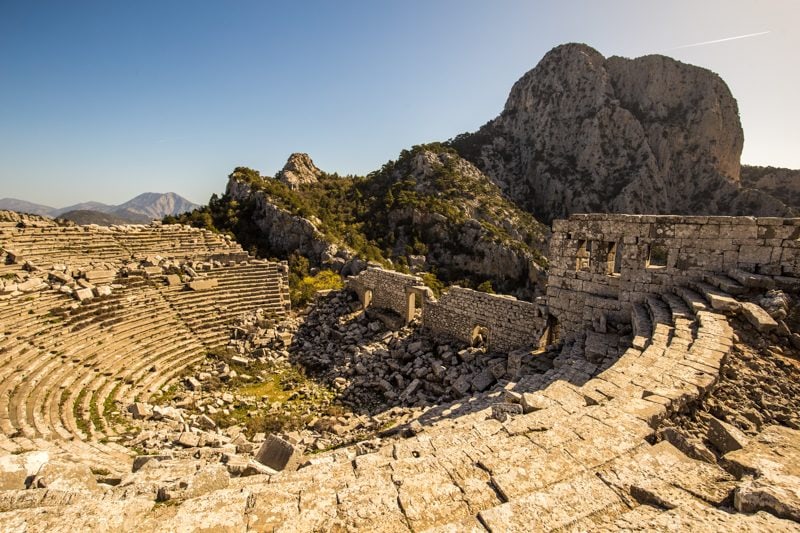 What Type of Car Should I Get?
I had a Fiat Linea which definitely did the trick for me. The car was big enough to not feel tiny on the roads in Turkey, and also rugged enough to let me go off-road a bit. But, it also wasn't too big to feel squeezed driving through some of the more narrow and packed roads through some of the towns. I think a mid-sized car like this is your best option. Lots of people in Turkey drive bigger cars that are like cube-shaped minivans, but I'd say the average car is mid-sized and it's very appropriate for the country.

When's the Best Time to Visit Turkey?
Right now, Turkey is struggling a bit with tourism. Conflict with Russia, and the global worry of terrorism has brought tourism down a lot this year. So, there's not going to be that same massive high season in the summer. Still, I'd recommend the spring. It's a bit rainier in April/May, but the weather is warm enough for the beach, and you'll not have to contend with a lot of other tourists. Also, hotel rooms will be very inciting.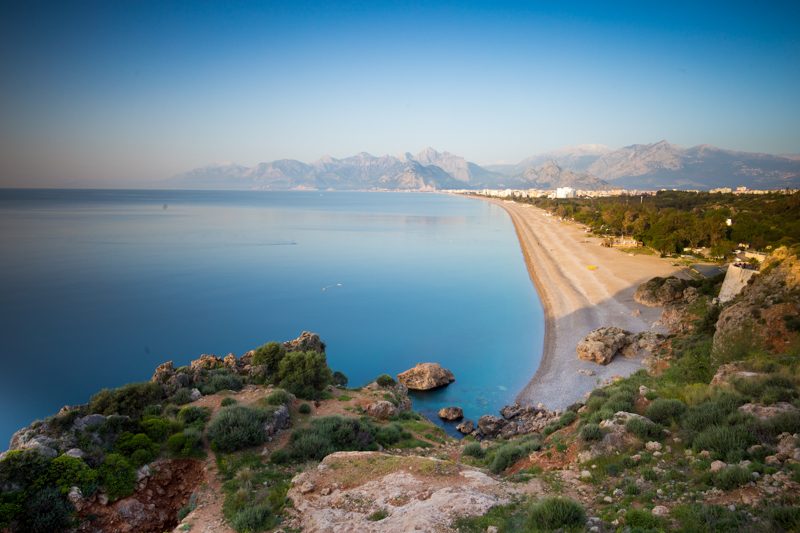 What Happens in Case of an Accident?
If you get into an accident in Turkey, it's required by law that you call the police. So, do that and you'll fill out a police accident report. If you're insured by your rental car company, it wont be an issue. So, be sure to get the insurance. It seems like the accident laws in Turkey come down to whom hit who, rather than who made the mistake. So, do take note of that. In a country like Turkey, I always recommend getting the proper insurance, it will save you a lot of stress.
What About Insurance?
I actually have an American Express card that covers my insurance on all rental cars – as long as I book the car with the card. So, check with your credit card to see if that's something that you're covered for.
And, if you don't have personal travel insurance you should definitely have it to cover you in case of theft or personal accident. Personally, I recommend World Nomads.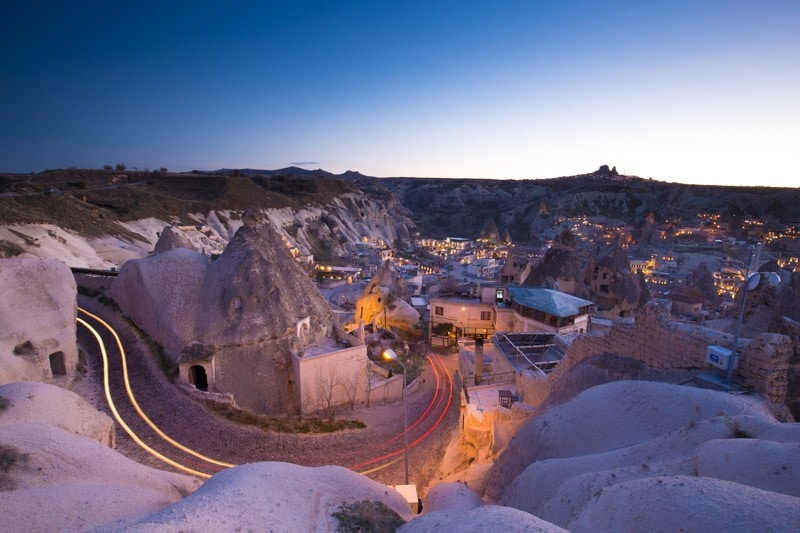 Getting Fuel
Fuel is the least of your concerns on a road trip in Turkey. I was blown away by the number of gas stations along the road. It seemed like every 500m there was one. I never stressed about getting fuel, no matter where I was in the country. And, the gas stations are pretty fantastic. Most of them have a little market, and restaurant as well.
Do I Need GPS?
I'd say yes. But, I got around not having a GPS by using cell data. Upon arrival at Ataturk airport I went to the Turkcell stand and got a SIM card with 10GB worth of cell phone data, and then just used google maps GPS to get around. It was really easy, and I don't think I could have gotten around without it. You can add a GPS system from your rental car company, but the costs are pretty high (like $8usd a day), so you're better off just getting data on your phone.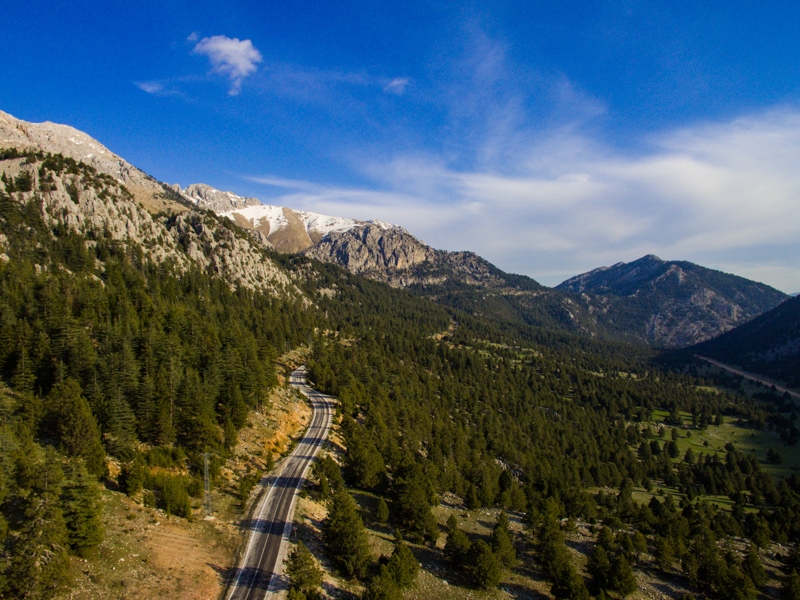 How Much Distance Can I cover in a Day?
Most of the roads in Turkey are very good, and it's easy to cover a lot of distance in a day. It is worth noting, though, that lots of their highways spend a lot of time in urban areas where there are traffic lights and places you need to slow down. So, you can't always be driving 120 km/h.
I would say that if you're willing to drive a lot, 600-700km in one day is a lot, but do-able. I'd say that for the most part you can average 90-100 km per/hour in Turkey, so keep that in mind.
What are the Costs of Travel in Turkey?
Price of Fuel in Turkey: When I travelled Turkey in April 2016, the price of unleaded gasoline was 1.35 Euros per liter. I had a car that ran on diesel and the price was a little less at 1.05 Euros per liter. The price varies a bit depending on the location, but those were about the averages.
Price of Hotels in Turkey: Again, tourism is low right now in Turkey, so when I was there the price of accommodation was very low. I stayed in nice hotels the whole way and spent about 20-30 Euros a night. I'm guessing that when tourism is up again, those numbers would be closer to 50-70 Euros a night. There are, however, lots of cheap options like hostels and guesthouses even in the high season.
Price of Food in Turkey: I was a bit surprised about the price of food in Turkey. I found it a bit expensive. The average meal was about 15-25 Lira, which is about 6-10 Euros.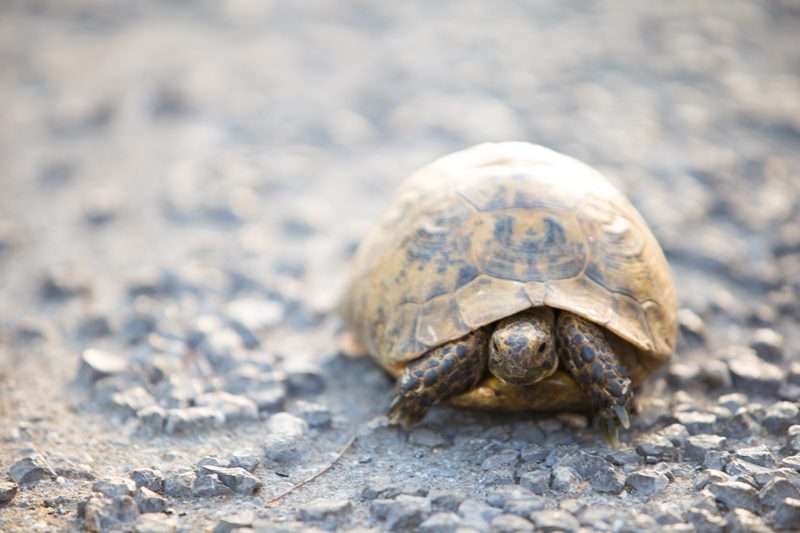 Recommendations for Safe Driving in Turkey
Just some quick tips for driving in Turkey:
Shoulder check: Drivers in Turkey can come out of nowhere. Sometimes, to beat traffic they'll try to squeeze through where they shouldn't. So, even if it seems like a silly thing to do, shoulder check constantly before every movement you make.
People don't stay in the lines: Drivers don't stay between the lines, especially rounding corners. So, be conscious of that. And, there are a lot of distracted drivers on cell phones. If people are driving out of the lines, don't be afraid to hit the horn to let them know you're about to pass.
Don't get reckless: It's easy in Turkey to fall in the trap of driving as fast as some of the locals do, but that's just not smart. You don't know the roads, so drive within the limits.
Speed traps: There are lots of photo radar speed traps and speed cameras on the roads in Turkey. They are pretty easy to spot though, but just be on the lookout of them.
Police checkpoints: At the entrance to basically every town there is a police checkpoint right now. Usually, they just wave you through. But, be on the lookout for them, and be sure to drive through them really slowly.
Slow moving vehicles: Even on the big highways which have a speed limit of 120 km per/h you'll run into slow moving vehicles in Turkey. They stay to the sides, but sometimes they seem like they come out of nowhere, and often just dart into the highway from seemingly nowhere. So, keep an eye out for them.
What's Next on the Travel Photography Blog?
I've got a couple more articles from Turkey, and then I'm off to the US for a bit as I am joining the inaugural trip to the Dominican Republic with Fathom Travel. Stay Tuned, and don't forget to check out my Vlog over on YouTube for daily content as well!