I'm a big fan of returning to places I've been before; especially if I wasn't really feeling them the first time I visited them. I know, it seems backwards. Most people re-visit the places they loved. But, I'm more likely to re-visit places I didn't feel like I gave my best attention to the first time. For one, I don't want re-visit places I loved too often, because I don't want my warm memories spoiled. But, I'm all for giving destinations second chances, as was the case in Bariloche. After feeling a bit under-whelmed the first time, I returned to the popular Argentinean mountain town to find out that it is all kinds of beautiful.
I was in a different place when I first visited Bariloche. It was about 7 years ago. I had just finished my year working as a tour leader in South America. I had started this blog about a month before, and just broken things off with a long term girlfriend a couple weeks earlier.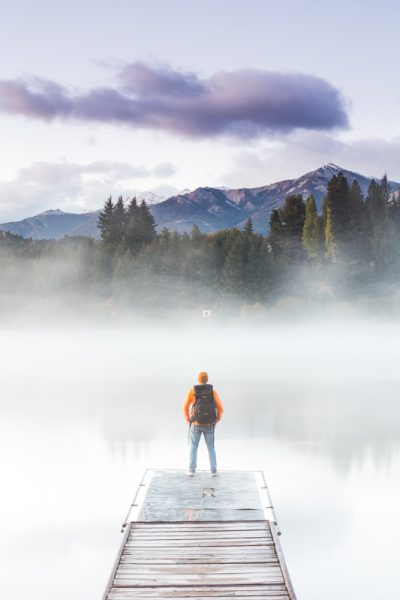 When I got to Barlioche, I didn't want to explore. I wanted to let loose. I wanted taste a bit of freedom I hadn't felt in years since being tied down by a job and girlfriend. So, I did. I got a bit crazy. I didn't take a picture the whole time I was in town, and didn't explore much of the area aside from the local bars.
As a result, my first visit to the city wasn't exactly the greatest travel experience I ever had. Moreover, I don't even really remember the mountains. What I remember is heavy wind, waves on the lake so tall it looked like the sea, and that my hostel had a decent view of it all. I didn't go hiking, I didn't go on excursions, and I hardly saw anything during the daylight hours.
But, with all the hype Barlioche gets as a tourism destination, I've long thought of it as a place I need to get back to. A place I need to give more effort to. I'm so glad I did.
Greg (the intern) and I made the long 25 hour bus journey from Buenos Aires to Barlioche a day earlier than expected. I'm glad we did. Our first morning along the lake was just spectacular. In fact, it was then, on our first shoot of a 3 week project, that we got the best light of the whole trip. Fog on the lake, beautiful colours hitting the clouds. Some alpen glow on the mountains. It really couldn't have been better.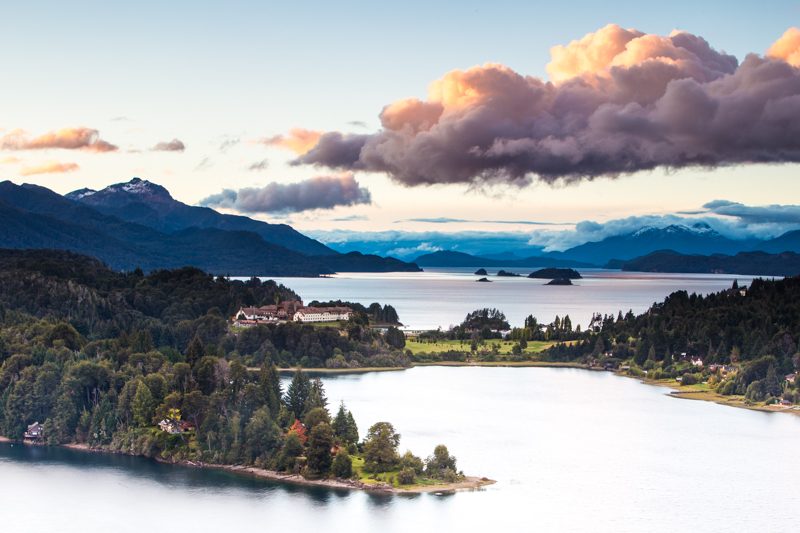 During our time in Barlioche, we were put up by a friend of Greg's who runs a beautiful boutique guesthouse outside of town called Posada los Juncos. It felt like home. And, the owner, Lucas, was just awesome. We headed out for beer at a craft beer joint one night, and another day he had a craft beer party/tasting at the posada and we were made very welcome. It was fantastic. So, a massive thanks to Lucas.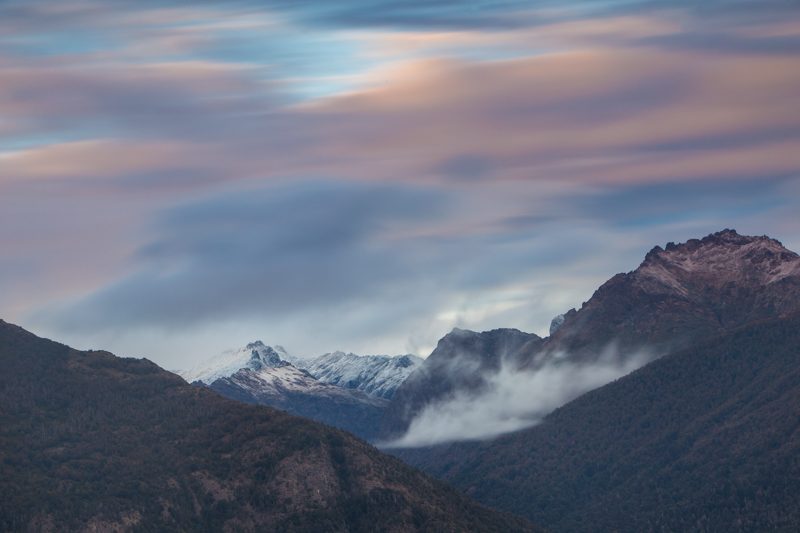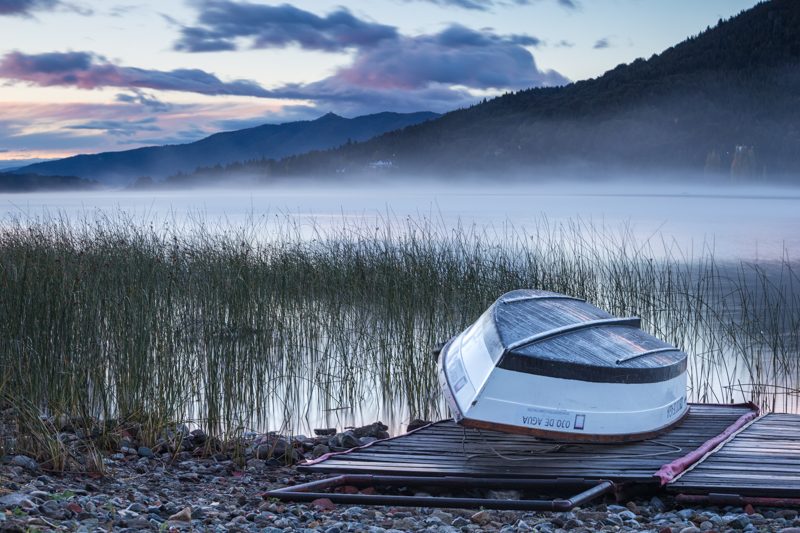 Over the rest of our time in town, we got bits and pieces of good light and a scattering of rain. It was classic Patagonian weather: sun one minute, rain the next. And, honestly, as much as I love the good light, I wouldn't have Patagonia any other way. It's crazy weather is part of its charm; its challenge.
What's Next
After our couple days in Barlioche we crossed the border into Chile to start our road trip. We picked up a "Wicked Camper" in Puerto Varas and cruised it down the Carretera Austral. The next blog post will be from there.
Be sure to check into the travel vlog channel on YouTube if you want to be caught up with the latest videos and travels.